Oh. My. Goodness! That was my primal auto-response. It was an instinctive reaction for the intro to this review of Sonus faber's insanely beautiful Serafino G2 Homage. Man these things are jaw-dropping, eye-popping, stunning. Master violin artisan Santo Serafino would be like "Now that, is a tribute…" In its newest iteration, Serafino is perfectly proportioned, exquisitely built and masterly styled. As part of the Homage series, it stands as the penultimate offering topped by the larger Amati Generation 5. Yet, Santo Serafino would also be asking "like my instruments, does its beauty also allure with irresistibly seductive sound?". Well, let me tell you the Serafino G2 story…
"In order to move others, I must be moved." Paganini
If I was to name one loudspeaker manufacturer who has aroused audiophiles' desires with exquisitely designed and built speakers, I'd have to say these two words: Sonus faber. Sure, there are other beautiful loudspeaker designs, mainly from Italy, as it happens. Yet, when discussing aesthetic excellence in speaker styling, Sonus faber is an immediate knee-jerk reaction. In a good way. The company started by Franco Serblin in the early 1980s is now arguably the most successful in Italy while also carrying the highest profile. And yes, they are stunning designs from entry-points to flagships, but Sonus faber's designers skilfully coalesce beauty with sonic excellence.
Plus, who can forget the stunning Electa Amator (its current generation too) and the iconic Extrema; the former, one of the most beautiful standmounts ever created, and the latter, a heartbeat-skipper endowed with exceptional music-making powers and which I still lust after…
Now, in the 21st century and after ownership changes, the company has grown to be one of the most globally successful and influential in the high-end sphere. There are many, many speaker brands out there, too many I'd offer, but no one would dispute Sonus faber's placing in the space and its significant contributions to the high-end audio industry. The company now has a wide range of loudspeaker products in the high-end, wireless/lifestyle, architectural/custom installation and automotive spaces (in a partnership with Maserati, no less).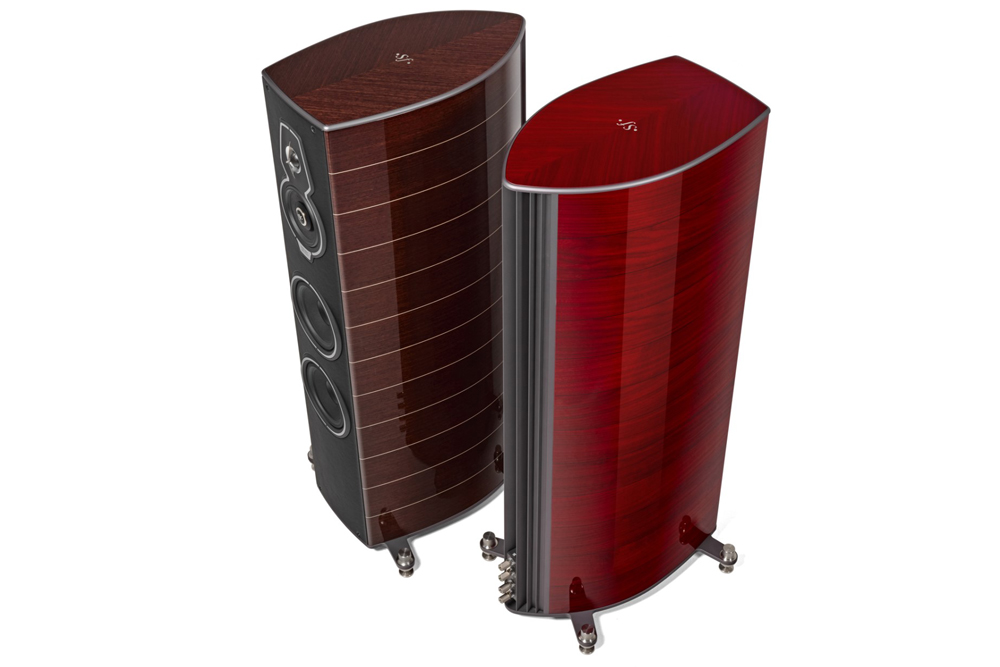 The Serafino G2 is part of the Homage series, each model a longstanding tribute to Italian master violin makers. Its arresting aesthetic is a product of Sonus faber's Chief of Design Livio Cucuzza and the company's skilled artisans while its acoustic prowess is a result of extensive development by the engineering team who dedicated substantial R&D to driver, crossover, enclosure, and porting/venting methodology development. I video interviewed Cucuzza about the ideas, drivers and sonic targets behind Serafino G2 Homage for SoundStage! Talks Australia series here. Do watch the interview when you get a chance, Cucuzza shares many interesting insights and provides valuable background details pertaining to Serafino G2 and, more generally, about Sonus faber too.
Well, I can imagine the creative teams at Sonus faber have been busy people when it comes to Serafino G2. While, importantly, the drivers have been improved, there are a number of other under-the-skin upgrades and subtle styling enhancements. However, stylistically, if you had Serafino Tradition and Serafino G2 Homage side by side, you'd need an eagle's eye to spot the differences, but they are there and they are enrichments. I'll tackle the drivers first.
Serafino G2 is a 3.5-way system sporting four drivers per side. Sonus faber carries across the same D.A.D 'Arrow Point' 28 mm soft dome tweeter used in the line's flagship Amati G5 Homage. The driver is damped at its apex in order to, potentially, deal with any of the dome's bandwidth extension distortions and to improve high frequency linearity. A 'bridge' style phase device – supporting the Arrow Point – serves as a form of phase/radiation dispersion fine-tuning scheme.
The D.A.D. tweeter hands over to a new 150 mm midrange driver which is controlled with a new neodymium magnet system for greater linearity and diaphragm control. Sonus faber has designed a new bespoke mushroom-style phase plug which is said to provide a smoother frequency response while optimising "air movement". It also serves to guide Serafino G2's midrange propagation in a more controlled manner at the listening position. Thoughtfully, Sonus faber engineers have also dealt with the minor possibility of reflective distortions from the phase plug itself by lining crucial areas with absorptive material. Attention to detail. In a decorative touch, the top of the phase plug structure is adorned with the company motif.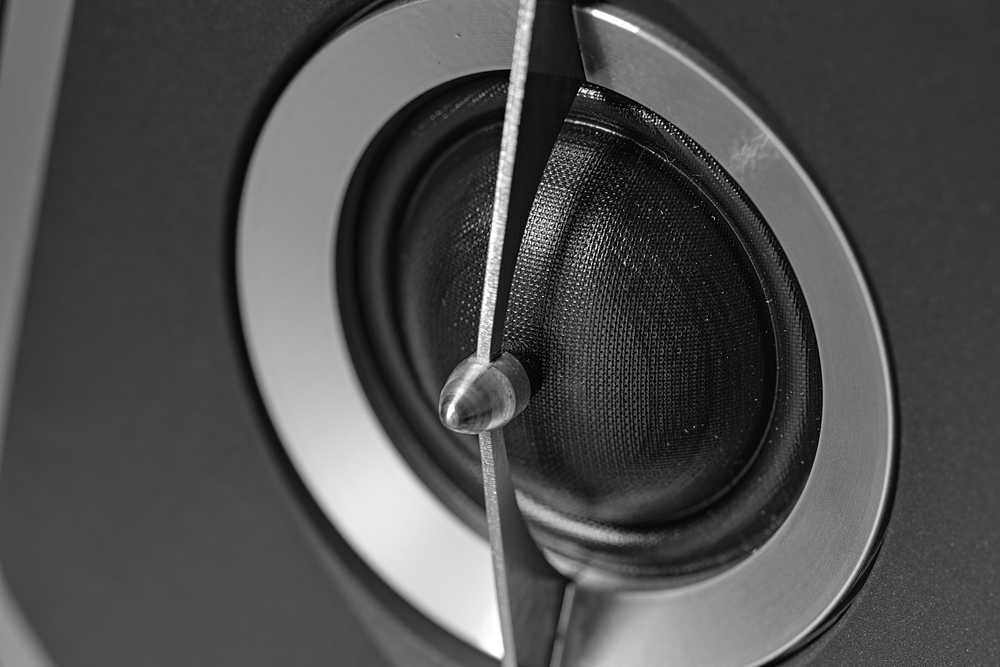 The low frequencies are handled by new twin 180 mm woofers. The woofers feature a redesigned voice coil and spider suspension system which is said to provide enhanced low-frequency performance. To augment the bass output, Sonus faber engineers have devised a reflex system with a difference. The "Vented Box" reflex support is provided by what the company terms as a 'Stealth Ultraflex' system built around a series of extruded brushed aluminium slats which function as "an exponential section of the duct" and improve airflow from the oval-shaped ports. The slats also serve to reinforce the cabinet architecture.
The redesigned phase coherent crossover is said to feature hand-soldered high quality components including custom-specified capacitors and inductors. The components selection is said to provide clarity and high power handling while also lowering the speaker's noise floor. As Cucuzza expressed in the video interview, he found the phase coherence of the crossover design to be one of the key aspects in terms of Serafino G2's sound quality, especially in terms of soundstage spread and image specificity.
Regarding specifications, the engineers at Sonus faber have set Serafino G2's crossover points at 200 Hz, 250 Hz and 2.4 kHz while the stated frequency response spans from 30 Hz to 35 kHz. Nominal impedance is said to be 4 ohms while sensitivity is set at 90dB SPL (2.83V/1m). The suggested amplifier output power, as a guide, is from 50 watts to 300 watts.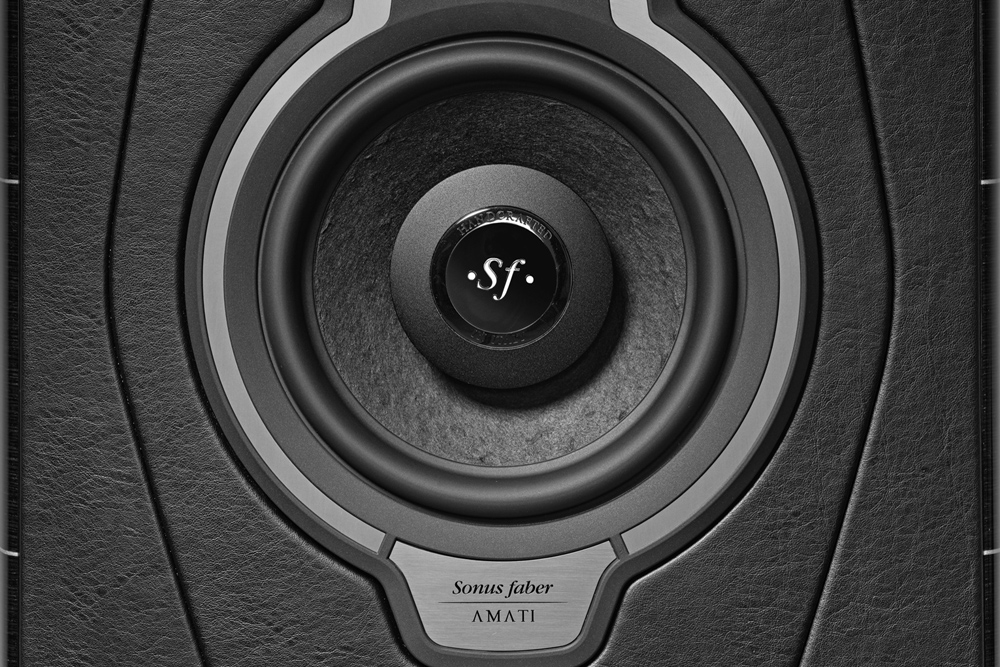 An innovation in the Homage series is a technology Sonus faber calls 'InTono'. It's described as a cabinet internal architecture designed to reduce the acoustic pressure across a "given frequency range" within the enclosure. InTono's aim is to reduce any colourations across the midrange for enhanced clarity and tonal precision.
Serafino G2's lute-shaped cabinet is thoroughly braced and reinforced. The tapered shape deals with the cancellation of standing waves within the enclosure while further vibrational control is achieved via InTono. It's a visually arresting cabinet, constructed with nine layers of natural wood which are strengthened, and beautified, by a further nine layers of lacquer. The process involves a multi-step hand sanding, brushing and polishing process which renders a truly immaculate outcome. The gloss finish is flawless. Cabinet colour options are Wengè, Graphite and Red. The review sample was provided in Wengè and it was truly beautiful.
Plus, there's so much attention to detail across all aspects of the design. One small example: Stylised 'Sf' letters on the cabinet's top panel are submerged below the lacquer. Running your fingers across it provides a seamless continuation of the lacquer. Not a minimal undulation, not the minutest crease or wave over the lettering… just perfection.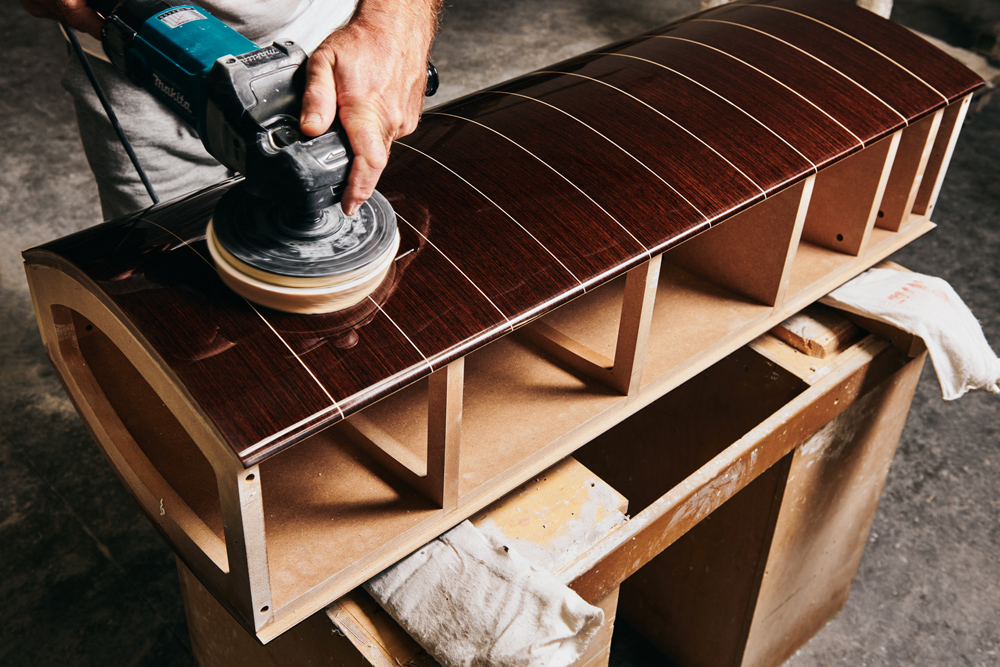 Also impressive, and directly related to sonic performance, is the beautifully machined spiking system. The spinning-top-style cones are a two section construction with an isolating gel material separating the two halves. Must mention the binding posts which, while thankfully not blingy-gold, prioritise functionality by providing excellent connector grip and free-hand tightening over spade lugs. Sonus faber provides floor-protecting discs and the 'Accessories' package also includes a 'Cleaning Kit' with high quality polish liquid and cleaning cloth.
As far as I remember, Sonus faber of yore was responsible for the introduction of the industry's most transparent grille system, which in this context is visually reminiscent of violin strings. Quite appropriate. The system has been mimicked by many others due to its sheer simplicity and effectiveness. The elastic strings stretch to a tight, parallel alignment and do not retract from Serafino G2's extraordinary aesthetic beauty. In fact, some may argue the grilles actually enhance the style. Because there's some tension in the attachment procedure, care must be taken in order to prevent damage to the leather-lined front baffle. Nonetheless… yep, I like them a lot.
"Music is the thousandth of a millisecond between one note and another; how you get from one to the other, that's where the music is." Isaac Stern
OK, here's a question: how did the design team at Sonus faber wring this much low-end scale from such a small-to-medium-sized floorstanding speaker using just two 180 mm drivers? What the what!? Granted, Gryphon Audio's Antileon EVO is a bass beast-of-an-amp… but that much quality low-end? Really?
I'm fortunate to have a dedicated room where I can make use of corner bass traps and a mix of diffusing and absorbing panels, albeit quite attractive ones from Vicoustics. Plus, the gyprock wall behind the speakers separates the sound room from the large double garage behind it while, at the opposite end, I have a near-full-width glass window and sliding door (yes, blinds deal with those hard surfaces, in case you're wondering…). In other words, the mix of bass traps, materials and room layout makes for a somewhat lossy acoustic signature which, in the wash, and encompassing the overall ambience, ends up being a neutral room with fairly fast, tight bass.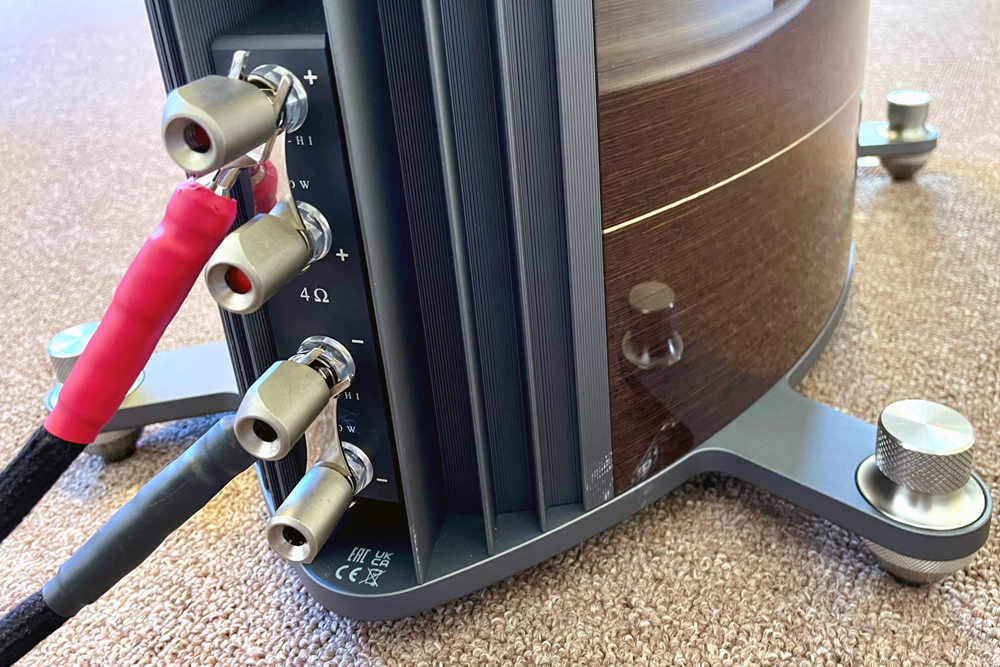 So, the low-end I was hearing from Serafino G2 was not a product of augmentation by uncontrolled acoustics. For those reasons, all the speakers I've had in-house have produced excellent bass definition and balance. Yet, Serafino G2 upped the level when compared to any of its rivals in the same price range and physical stature.
Of course, I attribute the Serafino G2's superb low-end extension and visceral punch to a combination of the quality drivers, the deeper than average cabinet and, as Cucuzza confirmed, the Stealth Ultraflex reflex system. Yet, while I've now dedicated three paragraphs to the bass at hand, I'll stress Serafino G2 presents its low frequencies heft via overall extension with zero boom. No doof, doofiness. It's just so, so pleasingly and intelligently balanced with a subtle, calculated and gentle augmenting rise through the mid-bass.
"See It All" from Fink's excellent Sort of Revolution album showed a terrific bass underpinning, with tight speed, while the percussion instrument through the track sounds true. Fink's voice is sharply separated and rides above the instruments without confusion and with clarity. At approximately the 2:24 mark there's a short series of cymbal strikes which played in superbly realistic fashion, with extension and harmonic richness – Serafino G2's is a fine tweeter indeed. On the track "Q&A" the claps accompanying the musical strands startle with their presence. Yes, that combination of tweeter and midrange lives up to the strengths of the twin bass drivers.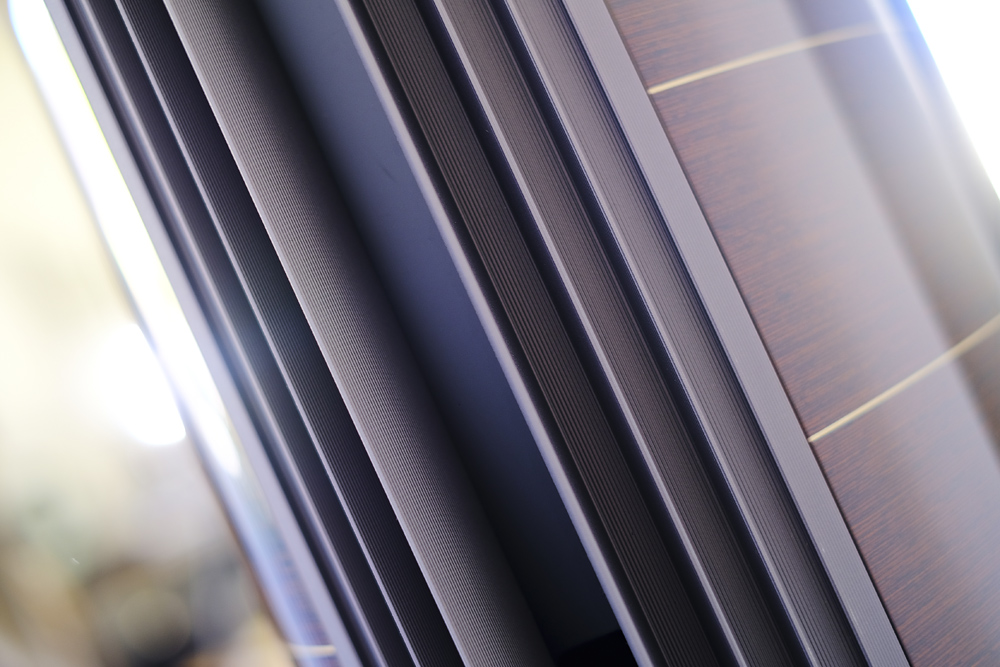 Presence through the vocal spectrum is another strength of Serafino G2. Laura Marling is immediate through the track "What He Wrote" from her I Speak Because I Can album. Serafino G2 presents the melancholic track and Marling's delicate vocals beautifully through the mids and highs. The separation between singer and the precise tonality of the guitar – it's a well-balanced recording – is expertly handled, allowing deep immersion into the music and connection with Marling's touching lyrics. You forget the gear and you become absorbed in the music.
"Miss Simone" from Sara Bareilles' Amidst The Chaos (Bonus Version) shows the talented soulful singer expressing her range in an intimate manifestation. Serafino G2 is capable of communicating her intonations and vocal style with accurate separation for the backing band's excellent support, especially via the drum and bass arrangement. Bareilles is sharply focused between the speakers with realistic dimensionality – no two-meter-wide vocalisation here, just a lifelike size propagation of the performer.
Play a bit of jazz fusion via Serafino G2 and you're in for an engaging and visceral treat. Anyone following my reviews over the last couple of years will know how highly I rate the band The Aristocrats. Man, these guys can play. And write too. Just spin "Bad Asteroid" from the band's Boing, We'll Do It Live! recorded at Alvas Showroom, San Pedro, California, and "Three On The Floor" from the Jazz Pistol's Live album. Trust me. If you're into the genre, you'll be thrown aback by the rhythmic pace, thorough detail and connection to the music these speakers offer. Drums are sharp and tight, guitars buzz and swing with clarity and speed, the electric bass drives the rhythm section with controlled pace and heft while the kick drum is solidly full and tight. Everything gels together to produce a fabulously entertaining and captivating experience. What more can you ask for?
Of course, being Serafino-named and part of the line which pays homage to the violin, I had to spin the Deutsche Grammophon recording of Sibelius: Violin Concerto and Beethoven: Romances for Violin with Pinchas Zuckerman on the instrument and Daniel Barenboim conducting the London Philharmonic Orchestra. Again, that excellent tweeter-midrange driver team delivered a sweet, yet detailed rendition of the instrument's strings and rosin. Serafino G2 communicated Zukerman's technique and flowing dexterity with all his playing's undulations, nuances and expressive shades clearly discernible. There was a great sense of scale and soundfield grandeur when the orchestra is in full swing, with a vivid sense of where the various sections are located. Yes, Serafino G2 can image superbly too.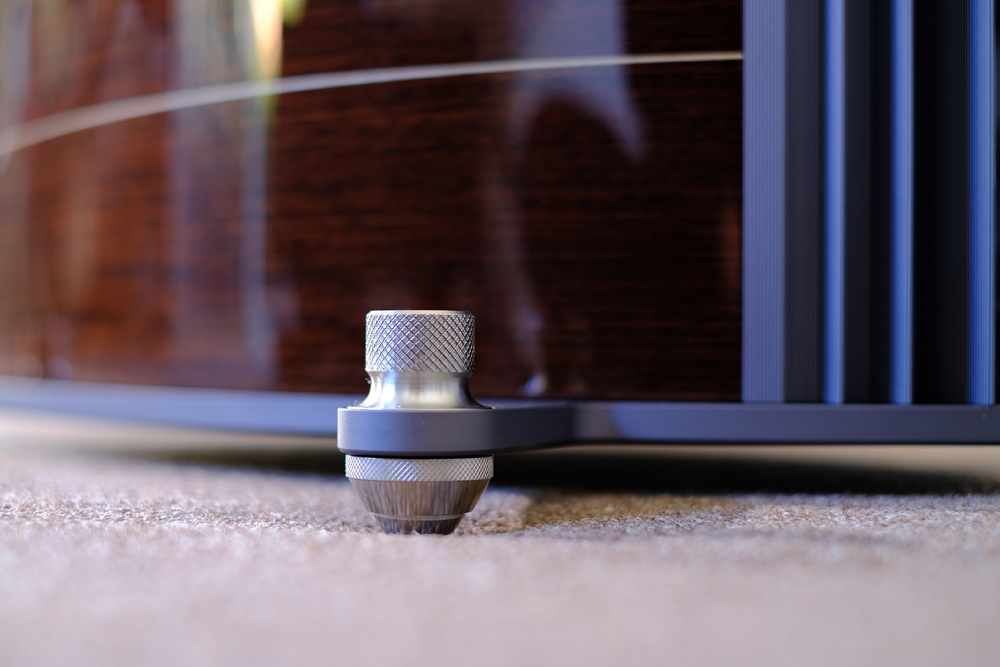 Another orchestral piece I had to spin was my uncle Sergiu Comissiona conducting Dvořák's Symphony № 8 in G, Opus 88 with the Houston Symphony. "Allegro con Brio" movement's scale and depth placed the rear of the orchestra seemingly 20 or more meters away from my sitting position, basically negating the front wall altogether. As the orchestra ebbs and swells, so does Serafino, tracking the expressiveness of the composition without stressing the drivers, nor hardening the highs when played rather loudly. Hearing the Qobuz stream, and thinking back to his trips from his base in New York to Australia to appear with the Sydney Symphony, brought back fond memories of the way-too-few times I got to spend with Uncle Sergiu…
Conclusion – "Perfection is in itself limited – the message should take us beyond perfection." Gidon Kremer
Recently, Sonus faber celebrated its 40th Anniversary as a premium maker of quality loudspeakers by launching the extraordinary Stradivari G2 at High End Munich 2023. Over that 40 year history an illustrious chronological road map has been peppered with some of the best – and most beautiful – loudspeaker creations the high-end audio industry has seen… and heard.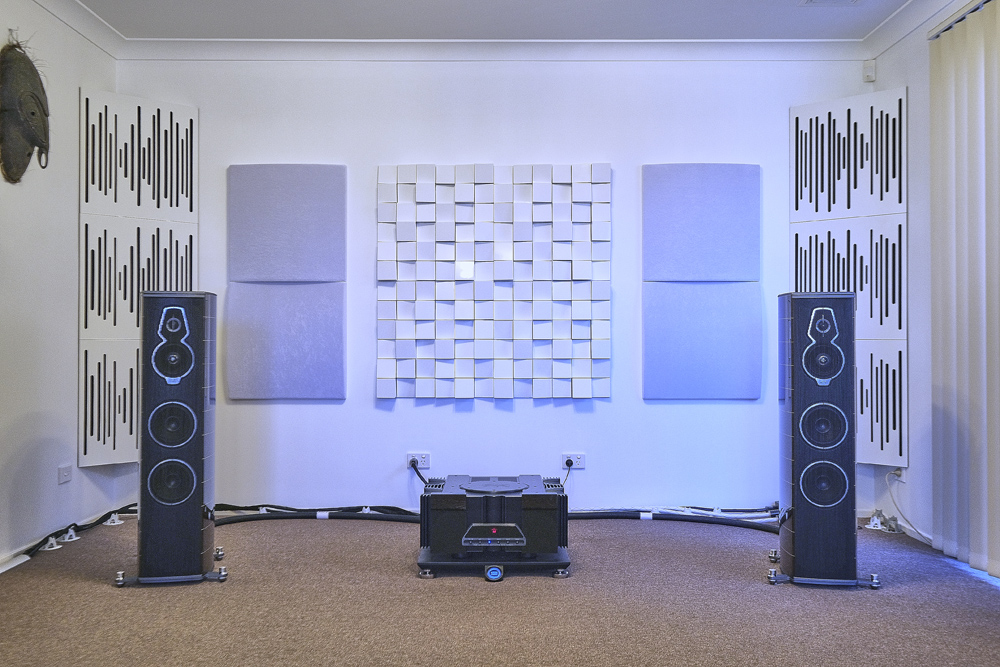 Most of Sonus faber's creations have paid homage to famous violin artisans who have produced instruments of extraordinary craftsmanship. These creations are being played by the hands of the world's best artists who, in turn, have gifted divine beauty to music lovers from around the world. Yes, Serafino G2 Homage also expresses that very beauty while sustaining it… and progresses the tradition.
Santo Serafino, your namesake is, indeed, a true and fitting homage…
… Edgar Kramer
This email address is being protected from spambots. You need JavaScript enabled to view it.
Associated Equipment
Speakers — Wilson Audio Alexia V, Axis Loudspeakers VoiceBox S (nearfield monitor), Vermouth Audio Little Luccas Mk.II, Atacama stands
Amplifier — Gryphon Audio Antileon EVO
Preamplifier — Supratek Cortese, Totaldac d1-triunity (direct to amplifier)
Sources — Digital: 432 EVO Aeon Mk.3 Reference Music Server/Roon Core, Yamaha CD-S2100 transport, Totaldac d1-triunity DAC. Analogue: Transrotor Crescendo with Konstant Studio controller, Reed 1X Tonearm with upgraded internal wiring, Shelter Harmony cartridge, The Funk Firm Houdini cartridge decoupler, Supratek Cortese & REDGUM Audio RGPH2 phono stages
Processor — DEQX PreMate (part of arsenal/casual use)
Cables — VYDA Laboratories Orion Silver Reference HFC IC and speaker cables, PSC Audio custom design XLR, Vermouth Audio Reference loom,ZenSati Zorro, Tubulus Concentus USB
Audio Rack — SGR Audio Statement Model V, Aspire Audio Belgravia amplifier platform (customised for Gryphon Audio Antileon EVO), Stereotech Aluminar Dark 3-tier rack
Acoustic Treatment — Vicoustic Multifuser Wood, Wavewood Ultra, Cinema Round Premium and Super Bass Extreme
Miscellaneous — Silent Angel Bonn N8 Pro network switch, GigaWatt PF-1 EVO power strip, Les Davis Audio Viscoelastic CLD discs, VRC Vinyl Record Cleaning systemplus miscellaneous accessories
Sonus faber Serafino G2 Homage Loudspeakers
Price: AU$42,995
Warranty: Five Years
Australian Distributor: Synergy Audio
+61 3 9459 7474
www.synergyaudio.com
Sonus faber S.p.A.
Via A. Meucci, 10
36057 Arcugnano (VI)
Italy
+39 0444 288 788
www.sonusfaber.com