There are all sorts of beautiful things. And then there are truly, undeniably, jaw-droppingly beautiful things which stimulate emotions. Italian company Alare's new Remiga 2 loudspeakers are in the super-model stratosphere of the latter. This is the most stunning loudspeaker design I've ever had the pleasure of, for hours, visually stalking in my listening room. It's the archetype for the cliché "pictures don't do it justice", no matter your lens quality or photographic artistry. But will the beauty translate to substance when it comes to performance? Will a tabula rasa design from a new loudspeaker company with familial roots planted in successful electronics have the chops to compete against the established competition? Tearing away past the exquisiteness, I launched to the skies on a flight of discovery…
Wings of Desire
Setting the extraordinary styling and build quality of the Remiga 2 aside for a bit, I'll start by describing the technologies applied to this remarkable design. As you'll read below, the chosen drivers are quite dissimilar in terms of materials and technologies, however, an intelligent and skilled designing team would be capable of homogenising these disparities into a cohesive and consistent sonic presentation.
For the Remiga 2's 3-way design, Alare has chosen the highly-acclaimed Accuton BD30 30mm concave Diamond tweeter. It features a thin and super-light diamond diaphragm coupled to a titanium voice coil former which is driven by a large underhung double neodymium magnet motor. Alare has fashioned a bespoke surround plate which is etch-branded and chrome plated while also adapting to the trademark Accuton steel mesh protector.
The midrange is handled by another Accuton driver, this time the superbly-engineered C168 170mm pure ceramic from the high-end 'Cell' line. It also features a titanium voice coil former and large underhung magnet system. The various drivers from the Cell line are employed by some of the most expensive speakers and have garnered a reputation for excellent detail and sharp transient response.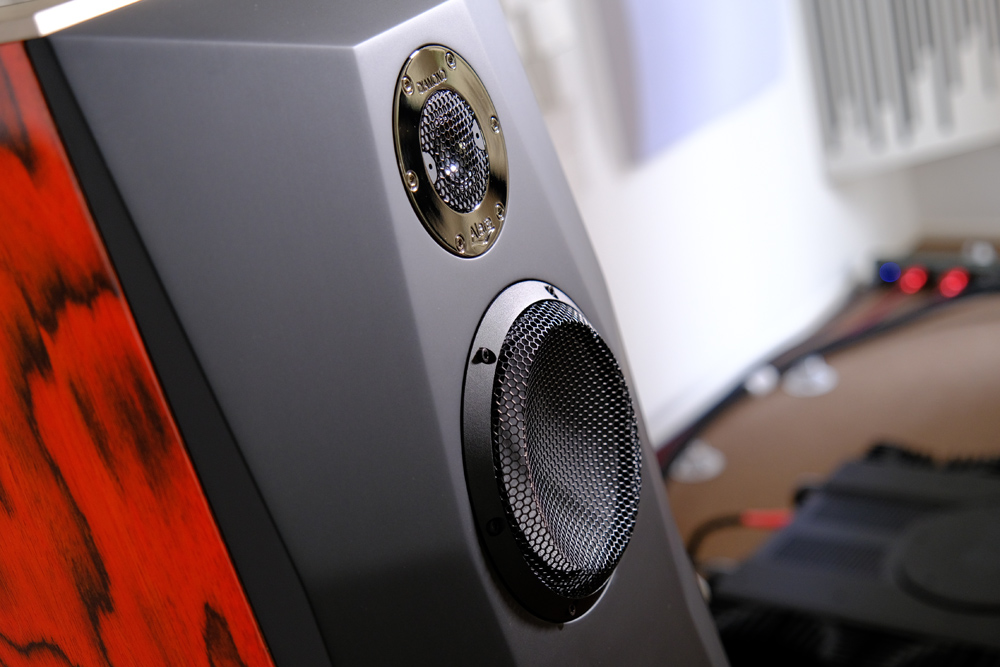 Finally, in a configuration I'm familiar with in my own reference speakers, the low-end is handled by a pair of drivers of differing diameters. Alare has employed custom-designed Audio Technology 200mm and 250mm carbon fibre sandwich drivers adapted into a "carefully shaped" tapered transmission line loading scheme. The woofers are derived from Audio Technology's top-tier range and are engineered exclusively to Alare's specifications and parameters.
Alare states the 3-way crossover design features high quality components mounted on a non-conductive "special board", with component parts soldered point-to-point and tethered with silver-plated copper solid-core cable. It's a second-order 12dB-per-octave Linkwitz-Riley acoustic filter design which is "not referred to electrical transfer functions but to acoustic filtered curves" which as Costa also explained, "… from the point of view of the electrical scheme, this choice can assume a different topology (with further parallel, notch, shelf networks, and so on)". The driver-to-crossover interface cabling is silver plated copper wire.
Being not only a new design but also from a company which has relatively-recently launched into the high-end speaker space, I needed insights into how it all came about. I asked Alare the questions below and received responses from Remiga 2's chief designer Massimo Costa.
Did Alare consult with an acoustics/speaker designer for Remiga 2 or is that also an in-house skills set?
No, the full design is from us, mainly myself [Massimo Costa] for the acoustic and aesthetic design but with many and important contributions from co-founder Massimiliano Marzi and Andrea Costa about engineering solutions (mechanical and electrical).
The design approach to a loudspeaker is, of course, very different to designing electronics. How did you approach the design of Remiga 2?
The approach comes from about 30 years of studying and designing transmission line systems, by using our own original simulation software coded by me and my friend Giuseppe Pucacco (a researcher in Physics at Rome University). At Alare, we usually use hard membrane drivers (carbon, ceramic, diamond) because they have a lower total distortion that allows micro information to rise over the noise floor. This improves detail and speed of mid-high range even with the need of a more complex crossover network in order to control the severe break-up hard membranes usually have.
We believe that transmission line loading and blending with stiff membrane drivers allows a real sonic improvement in total speaker performance. Transmission line design ensures the bass range to be faster and harmonics richer than a bass reflex. These solutions, otherwise, are difficult to bring to lower-priced speakers and are associated with many real high-end loudspeakers in the market.
How long was the process of going from idea, work-in-progress, to prototype, to styling design and then to the final production version?
It took one year and a half to final production samples, but in this time we also solved many problems that are common to future models, so it was a sort of investment in work for the Remiga line.
The Remiga 2's cabinet is not just a pretty face. Alare has concocted a multi-layer construction made-up of a variety of wood types, all sandwiched and fastened with a special damping glue. Effectively, the cabinets are constrained layer-damped assemblies which are further reinforced by a metal "cage" system which solidly braces the entire construction. My usual knock test – I know, but it's just something I do, right – proved a fruitless exercise in detecting any resonance.
Now, to the Mastodon in the room – literally. Man, this speaker is superbly finished. The review sample was provided with side panels in an immaculate red-stained wood gloss finish accented by a prominent rich, dark grain. It's a tapered cabinet which is also angled back further enhancing the svelte stance. The front baffle is dressed in a matt black paint finish. The panel itself is sculpted with faceted sides which minimise the surface area around the tweeter and the midrange driver, a strategy which aims at reducing diffraction effects – a promise of good imaging, especially from the high quality and high matching tolerance drivers employed.
The top panel features a gun-metal finely-brushed aluminium rim, branded on the front, framing a smoked glass surface. The slimline rear panel sports metal 'ribs' on the sides, a foam-bunged small reflex port for the midrange and, towards the bottom of the panel, a square grilled-off exit point for the transmission line. Also at the bottom is a set of high quality Furutech binding posts allowing bi-amping or bi-wiring (for single-wire cable, Alare provides a set of quality wire jumpers with a banana termination at one end and spade at the other).
The speakers sit onto a nicely-machined steel outrigger incorporating the easiest-to-adjust spiking system I've ever had the pleasure of… spiking. Each large, very pointed cone has an Allen key socket on its top and screws onto the outrigger from underneath. The provided Allen key wrench is then used to adjust the spike's height so as to achieve an overall levelled speaker (a bubble leveller is provided). A dark-chromed… knob, I guess you'd call it (four per speaker), features a channel at its top allowing said height adjustment while also providing a visually attractive dressing for the system. A 120kg speaker is easily levelled within a minute by one dude/dudette. Easy as…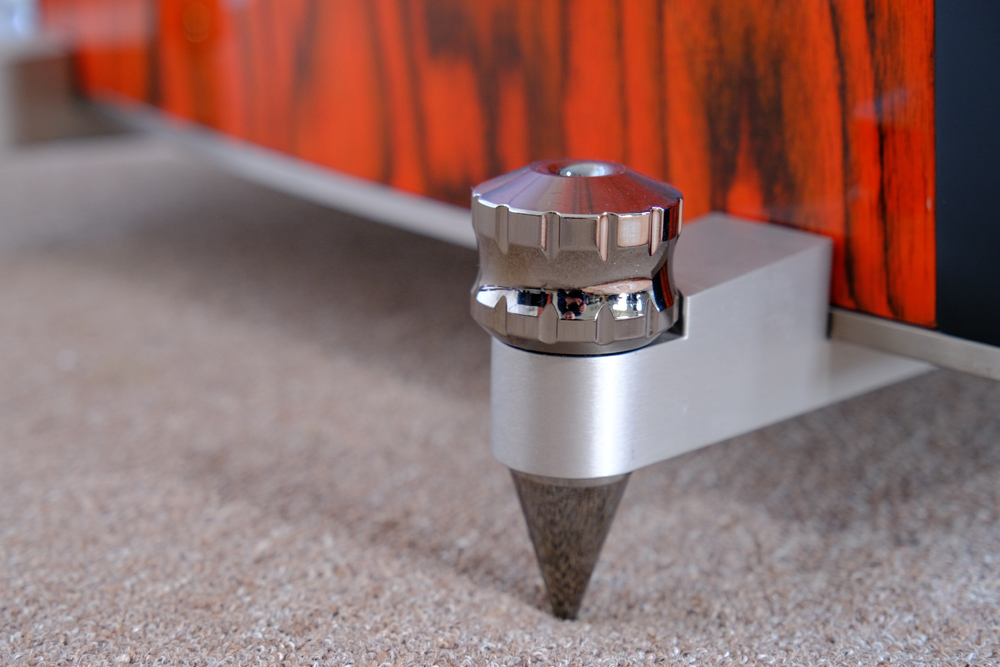 Come Fly Away
I'm on a roll with big speakers which produce awesome bass. I don't mean just BIG bass. Any large cabinet with the appropriate size/number of drivers will produce ample low-end – there would have to be something seriously amiss in the engineering department for such a design to be deficient there. However, few designs offer both the quantity and the sort of quality which approaches a low-frequency instrument's voice – its nature and its transient behaviour of acoustic double bass, cello, left-hand-side piano keys, etc. Sure, most go some of the way there. Some even approach it. Others are at the vanguard. Recently, the new Wilson Audio Alexia V has led the charge with a solar-bright, wind-blown banner. Alare's Remiga 2 is a contender for that speaker's wing man (pun intended).
In fact, Remiga 2's driver configuration (but of course, not driver type) is identical to Alexia V's. Physically, the cabinet dimensions are close-enough to each other too. And in Australia, they inhabit very similar price points. Of course, that's a superficial analysis, because while those aspects somewhat link the two, they're deeply individualistic in most others.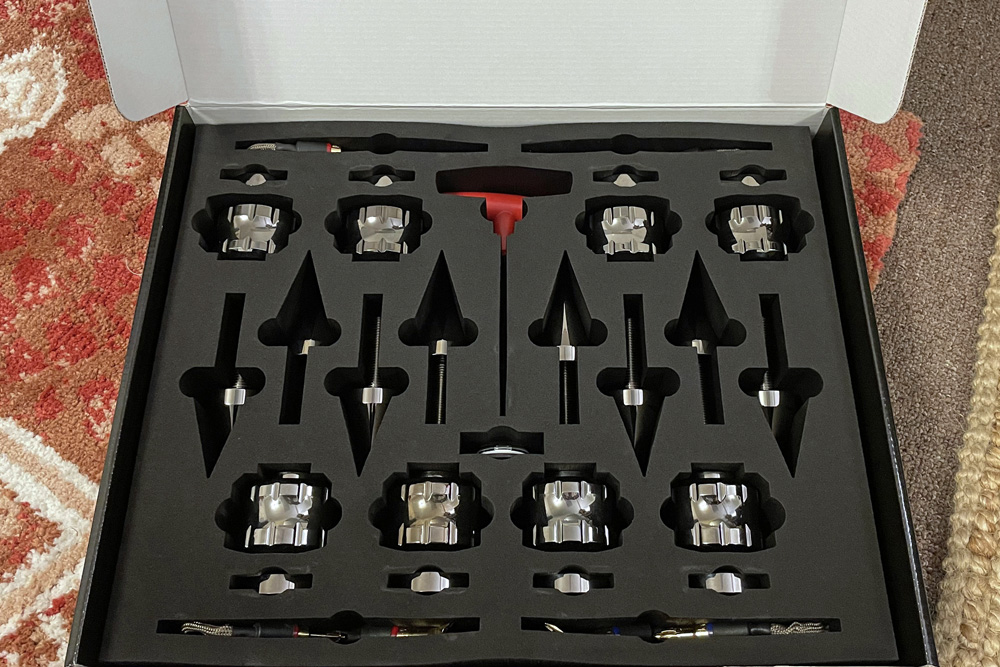 Comparisons aside, the Remiga 2's handling of acoustic bass displayed excellent depth and power with a well-handled 'bloom' which provides weight and texture. As obviously strong as it is, it's extremely well-balanced in terms of its coherence and 'blending' with the mids and highs. It's not tipped-up, it just tends to provide a solid platform for the music's rhythmic flow. In my opinion, Remiga 2's powerful low frequencies would require a high current, high quality solid state amplifier for maximum potential in terms of definition, dynamics and control. Needless to say, sister company Audia Flight's amplification products – and in particular the superb Strumento models – will offer excellent driving capabilities and assured sonic performance synergies. In fact, that's what I heard at this year's High End Munich 2022.
I went through a wide variety of players and styles in order to not only assess but to also enjoy the way Remiga 2 handles the bottom octaves. From Victor Wooten's A Show of Hands, "U Can't Hold no Groove" saw the power, skill and sheer mastery of Wooten's playing, with Remiga 2 solidly thumping the bass notes without boom but with excellent attack, depth and detail. Massimo Costa has got the balance right, showing not just his capabilities as acoustic designer in general but also his engineering chops in adopting a transmission line design in a way that works so well.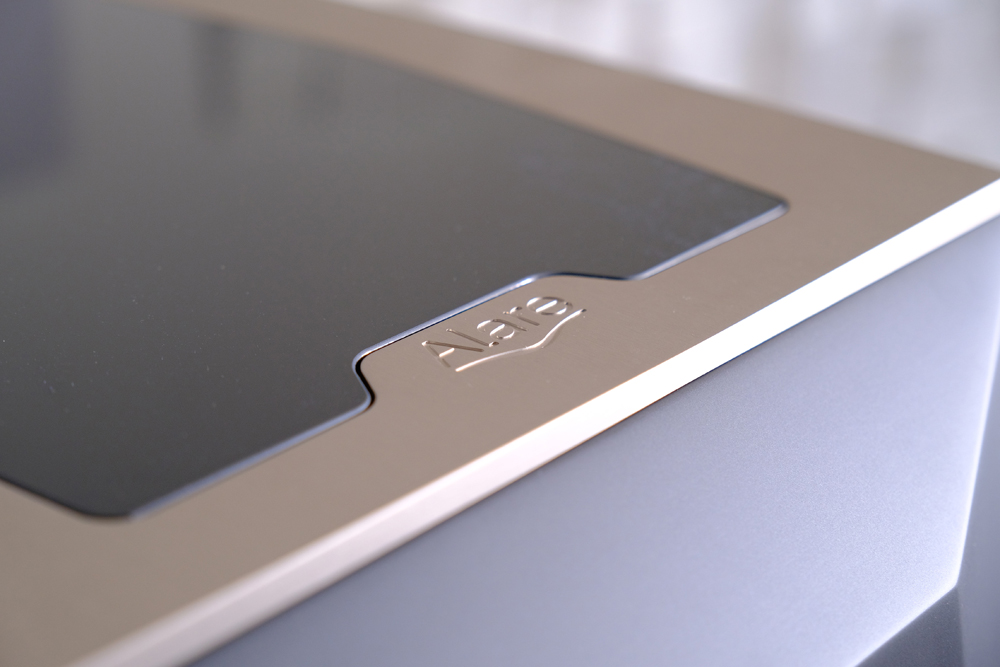 At the other end of the frequency spectrum, Remiga 2 displays a detail-rich, subtly forthright nature in the upper midrange and treble. Please don't misunderstand – Remiga 2 is never strident or etched, it's just incisively resolving. For example, the low-level nuances of different guitar-playing techniques displayed by Nicolas Parent on the Nicolas Parent Trio's "Désert Blanc" from the Mirage album were wonderfully revealed in a way which did not impinge on the flow of the music. Remiga 2's a communicator of the message in a clear and vibrant way.
Also very well rendered were the Trio's various instruments' tonal signatures, something that I'm quite sensitive to and place on a high-priority scale. This applied to all the acoustic-based music I auditioned throughout the review process. The ceramic and diamond combo played faithful timbre to a level which surpasses other speakers I've heard with this or very similar combinations of hard-material-based dynamic drivers.
Many audio enthusiasts revere the vocal reproduction (especially of the female voice) achievable with the Accuton ceramic drivers when also mated to diamond tweeters. I really enjoyed Laura Marling's "Only the Strong" from her Song for Our Daughter album, where her vocal track's clarity and Remiga 2's precise rendition made for deep insights into intonation and technique. She doesn't really let go – she seldom does in her singing style plus there's no call for it with the music style – but the subtleties of her delicate flair were communicated clearly and, it must be said, quite addictively.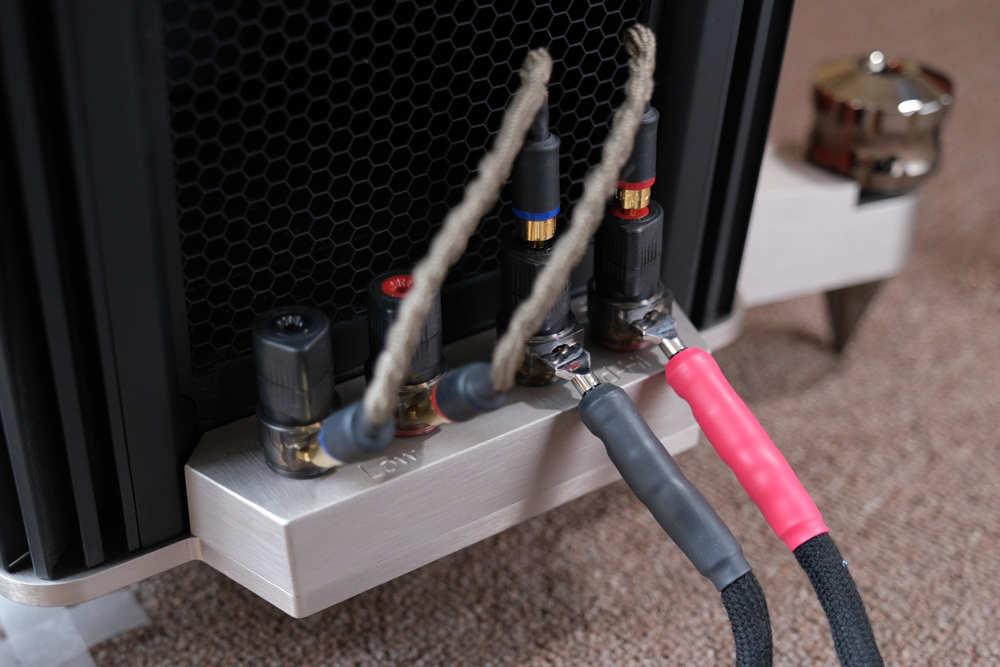 The Remiga 2's prowess with grand recordings was clearly demonstrated with orchestral powerhouse recordings. What the speakers showed was an excellent soundfield recreation in all dimensions while also producing appropriate scale. Dvorak's Symphony № 9 "From the New World" with Sir Colin Davis conducting the Concertgebouw Orchestra Amsterdam played with large soundstage vistas, an appropriate reflection of the vastness of the American landscape characterised in the composition. Crescendos were satisfyingly powerful and Remiga 2's handling of the multiplicity of the orchestra's simultaneously-upsurging instruments was without congestion nor dynamic constriction.
Equal clarity and weight was shown in the beautifully-captured piano intro on Astoria – Adios Nonino's last and title track where the low and high keys shared equally-impressive dynamic expression and transient attack. Once the bandoneon comes in, in concert with the other instruments, the melange makes for terrific music satisfaction.
Conclusion
In this review's intro I ask two questions, "…will the beauty translate to substance when it comes to performance? Will a tabula rasa design from a new loudspeaker company with familial roots planted in successful electronics have the chops to compete against the established competition?"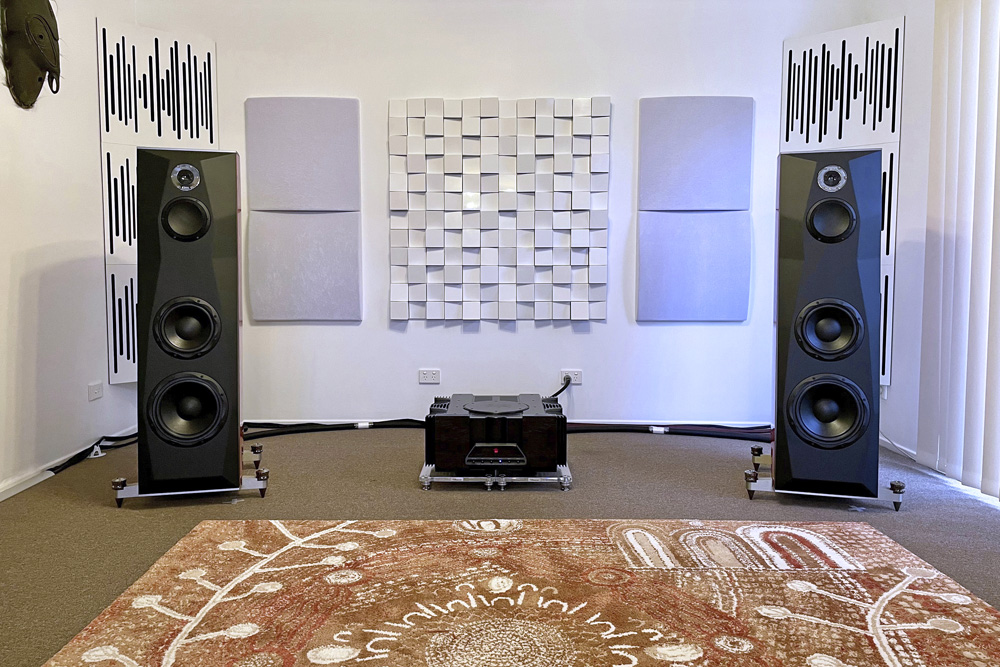 Both questions energise a resoundingly strong 'Yes!'. Remiga 2 is transparent, detailed and superbly capable of projecting a satisfyingly-real soundfield while packing a solid foundation in the lower registers. Its styling is a reflection of the purest Italian design flair while the overall build quality is exemplary.
So yes, Alare's Remiga 2 is a powerful contender, a very strong statement making a super-confident industry debut. I'm confident they'll fly very high indeed.
… Edgar Kramer
This email address is being protected from spambots. You need JavaScript enabled to view it.
Associated Equipment
Speakers — Wilson Audio Alexia V, Axis Loudspeakers VoiceBox S (nearfield monitor), Vermouth Audio Little Luccas Mk.II
Amplifier — Gryphon Audio Antileon EVO
Preamplifier — Supratek Cortese, Totaldac d1-direct
Sources — Digital: 432EVO High-End Music Server Roon Core, Yamaha CD-S2100 transport, Totaldac d1-direct Analogue: Transrotor Crescendo with Konstant Studio controller, Reed 1X Tonearm with upgraded internal wiring, Shelter Harmony cartridge, The Funk Firm Houdini cartridge decoupler, Supratek Cortese & REDGUM Audio RGPH2 phono stages
Processor — DEQX PreMate (part of arsenal/casual use)
Cables — VYDA Laboratories Orion Silver Reference HFC IC and speaker cables, PSC Audio custom design XLR, Vermouth Audio Reference loom, ZenSati Zorro loom, Cables for Music Songbird speaker cables
Audio Rack — SGR Audio Statement Model V
Acoustic Treatment — Vicoustic Multifuser Wood, Wavewood Ultra, Cinema Round Premium and Super Bass Extreme
Miscellaneous — Silent Angel Bonn N8 Pro network switch, GigaWatt PF-1 EVO power strip, Les Davis Audio Viscoelastic CLD discs, VRC Vinyl Record Cleaning systemplus miscellaneous accessories
Alare Remiga 2 Loudspeakers
Price: AU$125,000
Australian Warranty: Five Years
Australian Distributor: Absolute Hi End
+61 488 777 999
www.absolutehiend.com
Alare, Audia Snc
Via Alfio Flores, 7
00053 Civitavecchia
(RM), Italy
+39 0766 561403
www.alare-labs.com