Sixteen days left of 2020. Please. We all want it gone. Surreal, right? Bring back civility and the social conventions the crisis violently demolished. Let's morph the so-called "normality" of the past into a better status quo. A purge, an evolution, an improvement. Here 'Down Under' we may have eradication even prior to any vaccine. A triumph… and like the virus, hopefully contagious too. So we now have an opportunity to progress and a reason to celebrate. With purpose… Here's our own global fireworks festivity as we bring to you the SoundStage! Australia Products of the Year Awards 2020.
During 'Awards' Evaluation Process
In the last few weeks, with restrictions easing throughout NSW, SoundStage! Australia HQ was able to host several music sessions with many Sydney audiophiles. Without exception, each and every one was struck by the sonic performance derived from the in-house streamer (432 EVO High-End, see below). As per any group, opinions were varied and a few still rated the CD as edging the streamer… marginally. Be that as it may, and it's certainly an observation rife for long and heated debate, the convenience and sound quality Roon/Tidal offer, in our system context, is irrefutable.
What's more, it has led to significant delights in new discoveries of artists who have for some reason flown under the radar. Nenad Vasilić and his The Art of Balkan Bass, Felice Del Gaudio's remarkably beautiful Desert, Emily Jane White's They Moved in Shadow All Together among many others. Ditto for previously unheard albums by some of my favourite artists such as Nick Cave's Ghosteen, Mogwai's Atomic, Lucid Planet's II and oh-so-so-so-much-more.
Similar visitor praise was expressed of the acoustics in the new studio which has, as hard as it may seem, almost taken the 'room' out of the sonic equation. Personally, this, and the music aspect mentioned above, has been a crucial element within the overall SoundStage! Australia HQ evaluation context in terms of products assessment. Of course, our reviewers have had their own systems for evaluation.
As far as this year's awards we, of course, continue with our SoundStage! Network's unique product categories which, by deliberate default, cover all important aspects pertaining to the cornucopia of high-end audio product offerings. The awardees, listed in alphabetical order within each category, have been carefully selected from a thorough examination of the most outstanding products of 2020. The finalists are varied and, without exception, represent within their categories some of the most accomplished and desirable products in the industry.
There's a saying that goes "Before you speak, listen. Before you write, think." We certainly did both. A lot. There were close calls. As always. At the end of the day, the final list of awardees reflects both the diversity of products and the industry's embarrassment of riches. Well, no embarrassment, really, but a position of pride whereby consumers have the widest choice of superb fare at the broadest range of price points, from the excellent and affordable entry level to the masterpieces of the über high-end.
A big kudos must go to our network of accomplished writers who are spread across the country. They are dedicated and proficient at deducing the inherent qualities of their assignment and expressing their findings in succinct, entertaining and informative reviews befitting of our publication.
As has been the case in the last three years, we select the awardees based on a number of parameters. Of course, the most important of these is performance. If it don't shake the booty, it don't cut it. As the sweeteners, build quality, engineering proficiency, features list and other elements we deem important come into play. Even a product's heritage and its overall historic relevance play a part, especially in the 'Hall of Fame' and the newly-introduced 'Evolutionary Design Achievement' awards. As respective recipients, each of the products within these categories have had a marked influence on the nature of the audio space, as it stands today.
As another first in 2020, in the 'Extraordinary Auxiliaries' category, we've included two worthy products which, although not formally assessed by way of a standalone review (unlike the third product in that category), their transformative impact has been evaluated on numerous occasions. In the case of the review of the Revel PerformaBe F328Be loudspeakers the IsoAcoustics Gaia II proved to be a crucial auxiliary item – one may say even indispensable. The extensive exposure we've had to this product in many demonstrations and the confirmation of its indisputable efficacy within the context of the Revel review compels the award prize.
The second product is the outstanding Vicoustic acoustic treatment. The carefully balanced formula of absorption, reflection, diffraction and bass trapping panels adopted at SoundStage! Australia HQ has totally transformed music reproduction in our sound room. The most accurate single word for the Vicoustic products' influence, as a music lover and critic, is… Cathartic.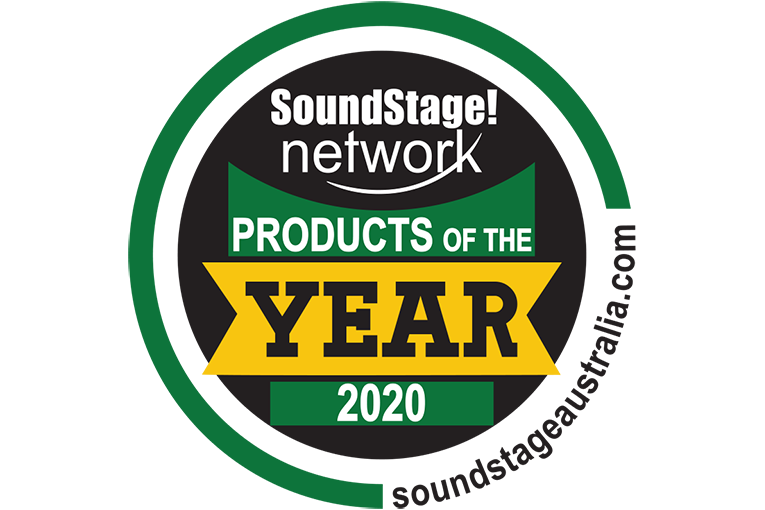 Below is a short description of each category in order to provide a measure of insight into our award rationale.
Hall of Fame Award recognises an outstanding product that is current but has been inspired, or pays contemporary homage, to an earlier generation with a rich history or that may have achieved classic status. This Award may not be presented every year, of course.
Innovation in Design places importance on a product that offers a point of difference in terms of unique features, advanced engineering or innovative design.
Evolutionary Design Achievement outlines products which have been inspired by successful high profile historic versions but which have now been reinvented with modern engineering, materials and manufacturing methodologies.
Aesthetics & Sound Quality is self-explanatory but with an emphasis on high-performing audio that is also aesthetically beautiful.
Outstanding Performance is awarded to a fine-tuned product presenting exceptional sound quality and is among 'the best of the best'.
Exceptional Value combines dollar mileage with superb performance aspects.
Extraordinary Auxiliaries honours the excellence of essentials which are ancillary to the main audio componentry space.
So, here we are. Super pleased to bring you the SoundStage! Australia Products of the Year Awards 2020. Live long and prosper!
… Edgar Kramer
www.soundstageaustralia.com
Please note: We include a short reviewer's 'grab' as a general prompt, however, we suggest reading the originally-published review (click on the product title) for the complete reviewer's evaluation.
Hall of Fame
Rogers LS3/5a Classic Loudspeakers, reviewed by Edgar Kramer
(February 2020)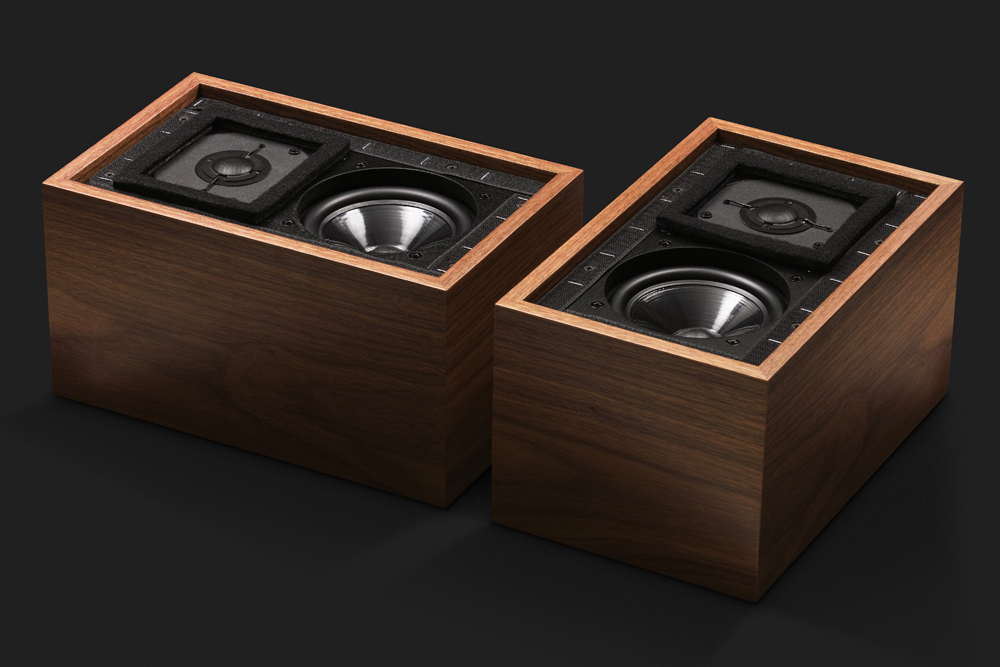 "This re-imagination is not just a "good performer", it transcends the bar set by the mini-monitor category. It redefines it, establishing state-of-the-art levels for resolution and micro-detail, exactness, transparency and purity throughout the midrange while projecting a grander scale than its diminutive size would suggest."
Innovation in Design

432 EVO High-End Music Server, reviewed by Tom Waters
(March 2020)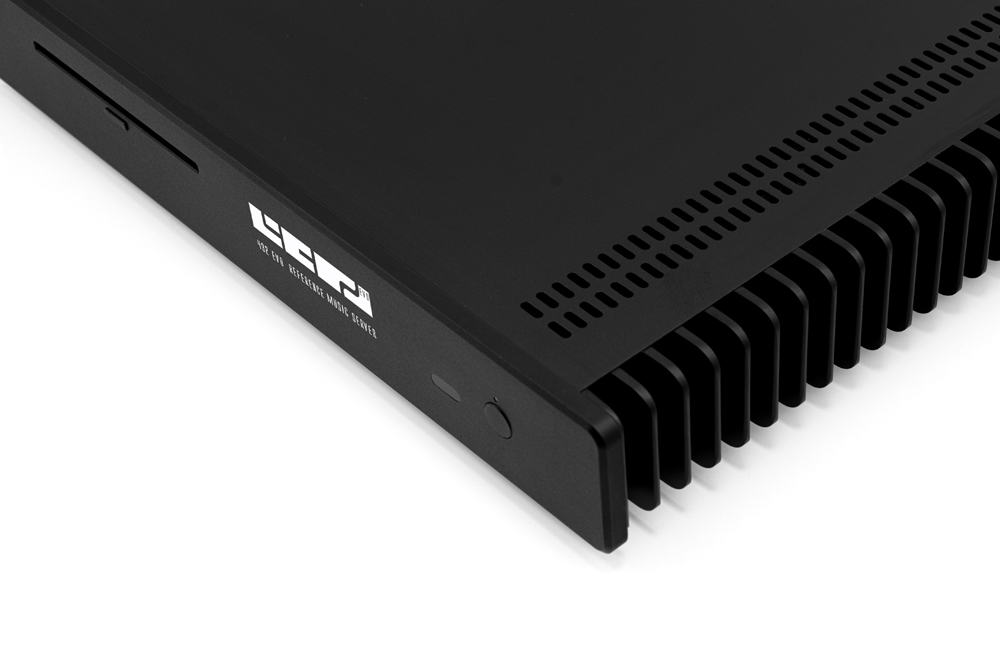 "[The 432 EVO] did indeed sound excellent at all the "A" tuned frequencies I tried. In fact, it could be said that the 432Hz tuning is to music as the 528Hz miracle tone is to healing mind and body (just Google it!). The 432EVO High-End Music Server sound quality was superb."


MSB Technology Premier DAC, reviewed by Peter Katsoolis
(June 2020)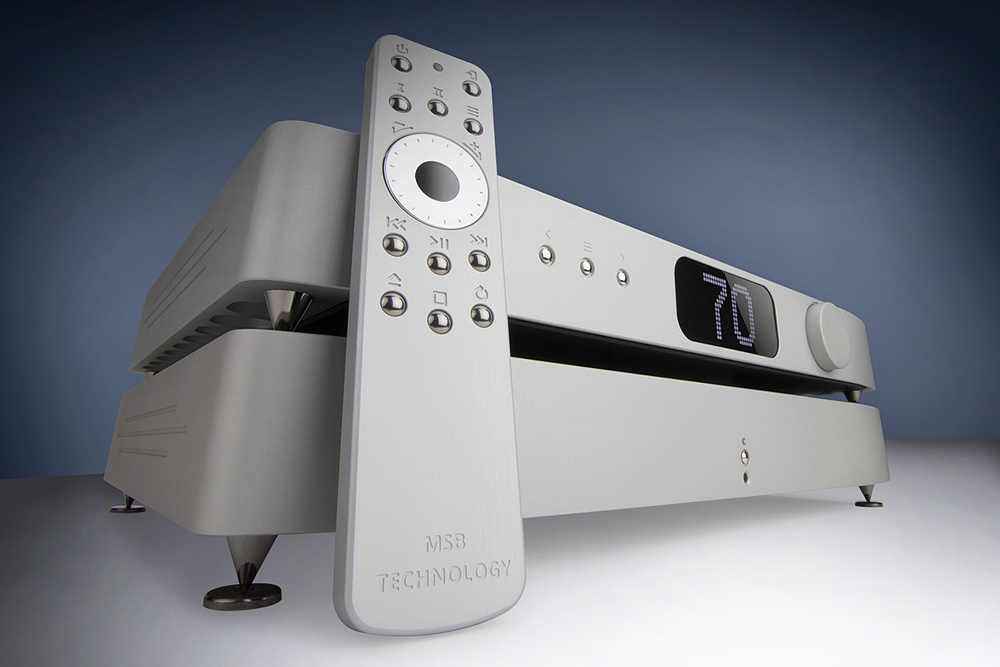 "Instead of offering only partial isolation from the noise of the computer server like S/PDIF, copper Ethernet and other interfaces, the Pro USB uses single mode glass fibre cabling (up to 1 km lossless transmission!)… the Premier DAC has four fully balanced, ultra-precision, discrete resistor ladder (multi-bit) DACs. Supported formats include 44.1 kHz up to 372 kHz with PCM, up to 32-bits and up to 8xDSD depending upon the chosen interface. [The list of innovations is extensive]. The Premier DAC's sound is clear, detailed and enveloping. It is smooth and naturally revealing but never annoyingly soft, or what I call "faux analogue"…"


Evolutionary Design Achievement
Michi P5 Preamplifier & M8 Monoblock Power Amplifiers, reviewed by Edgar Kramer
(August 2020)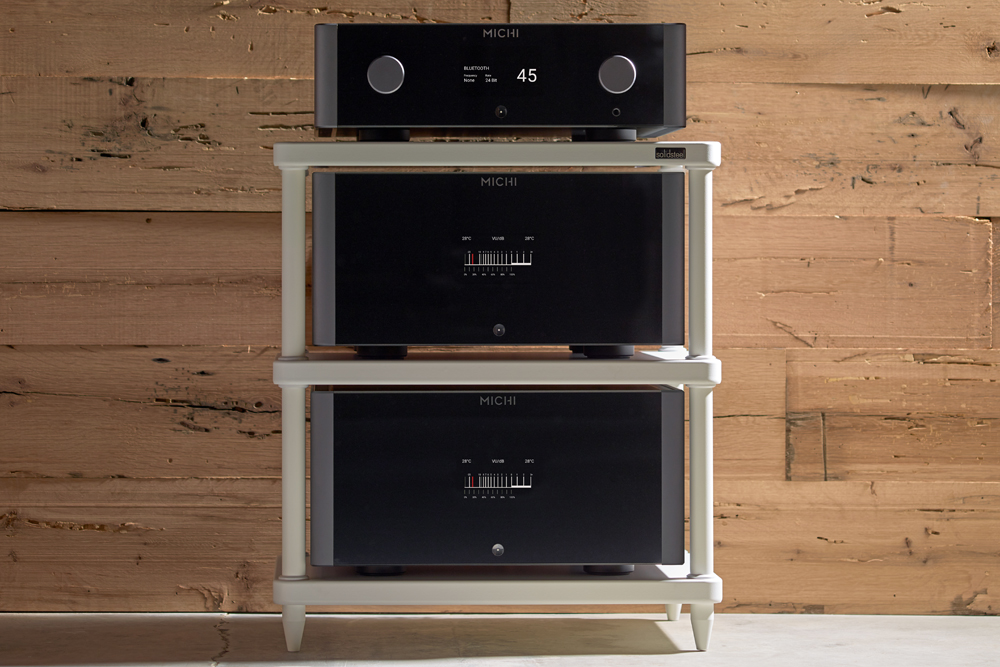 "…the P5's extraordinary set of built-in standard features makes it an astounding value proposition for astute audiophiles seeking both system simplification and excellent performance… the M8 monoblock amplifiers are neutral, dynamic and will exert ultimate low-end control over any loudspeaker. They are thoroughly engineered, beautifully built and, while they will play superbly with any high-end preamplifier, they make for an exceptional simpatico match with the P5."


Yamaha GT-5000 Turntable, reviewed by Edgar Kramer
(July 2020)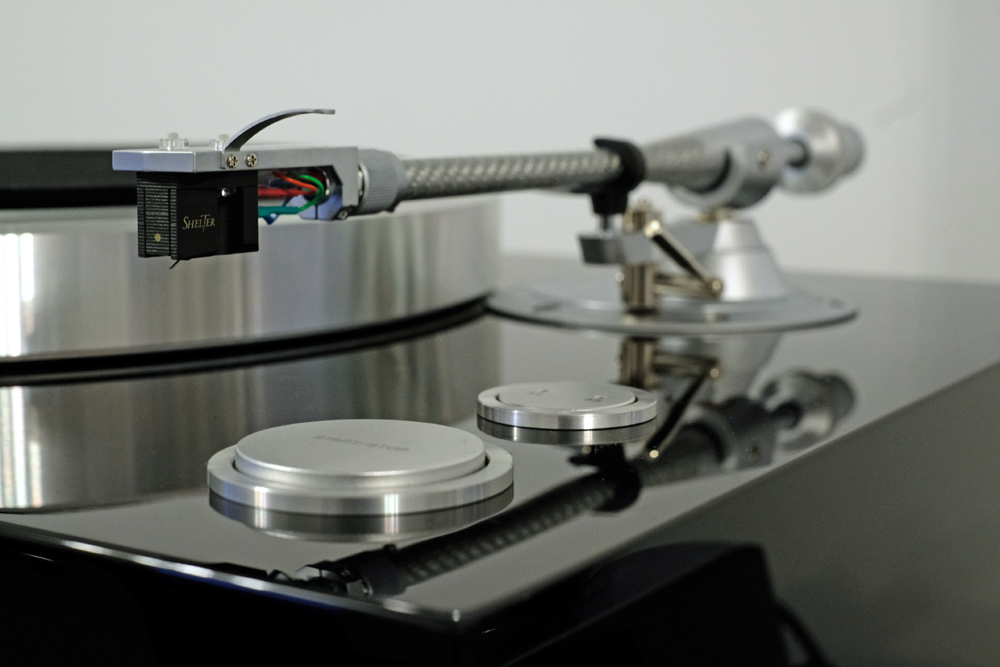 "The GT-5000's princely stature presents a generous soundfield and an overall natural, balanced performance. Its physical robustness reflects in the way it actually sounds – it's a big and boldly dynamic analogue playback system which does not skimp on low-end power and depth."


Aesthetics & Sound Quality
Audio Research Reference 160S Stereo Power Amplifier, reviewed by Edgar Kramer
(March 2020)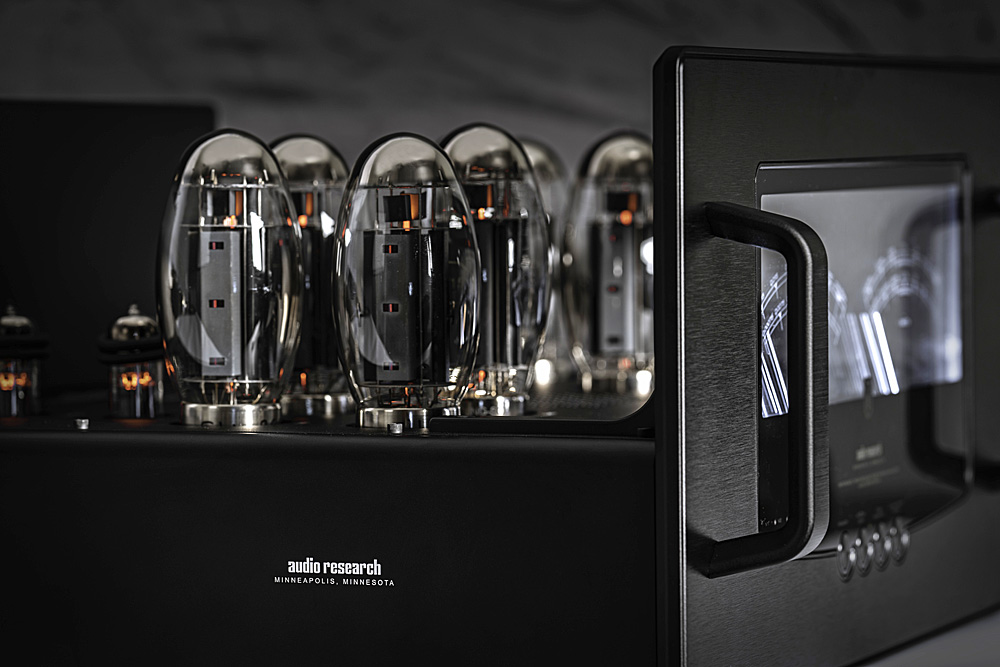 "For music lovers who are chasing the purity, engagement and pleasure of music without artefact the 160S presents a solid proposition. Plus, the choice of Ultra-Linear and Triode modes offers an almost-two-amps-in-one option… either one may be your chosen cocktail within the context of your system and palate. For this writer, tipsy on Ultra-Linear then intoxicated with the delights of Triode mode, the Audio Research Reference 160S has proven a most alluring brew. Cin, cin…"


Bowers & Wilkins 702 Signature Edition Loudspeakers, reviewed by Edgar Kramer
(September 2020)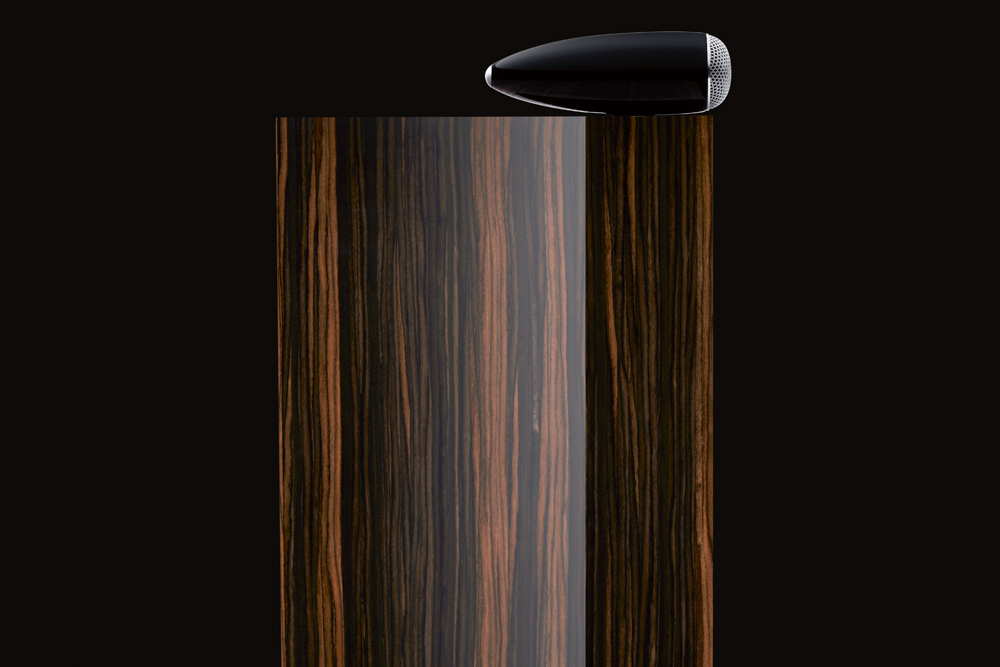 "As arresting as that luxurious aesthetic is – to many, that alone would be worth the extra cash – the re-engineered crossover, with its superior components, also presents some worthy performance gains. The Signature Edition version enriches a strong base of flavours to bring out the full capabilities of the design."


Gryphon Audio Designs Ethos CD Player/DAC, reviewed by Edgar Kramer
(April 2020)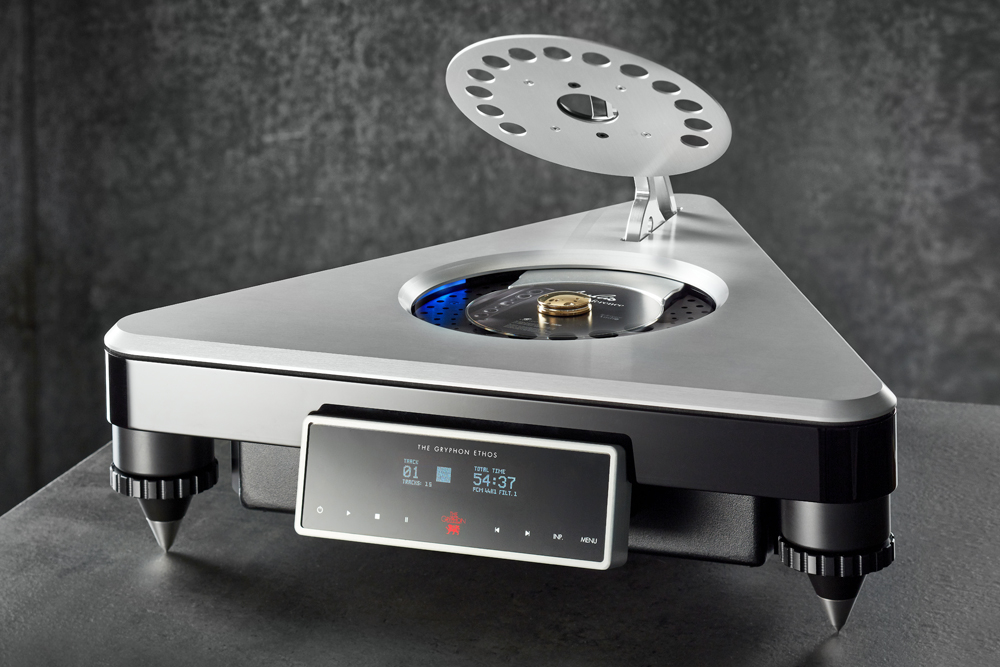 "The Ethos' ability to convey musical detail, dynamic communication and low-end power is unmatched. And you can add all the other aspects of high-end reproduction such as soundstaging, imaging, tonal accuracy, low level transient attack, etc. and you'll find them at their most extended expression via Ethos."


Outstanding Performance
Berkeley Audio Design Alpha DAC Reference Series 3, reviewed by Edgar Kramer
(November 2020)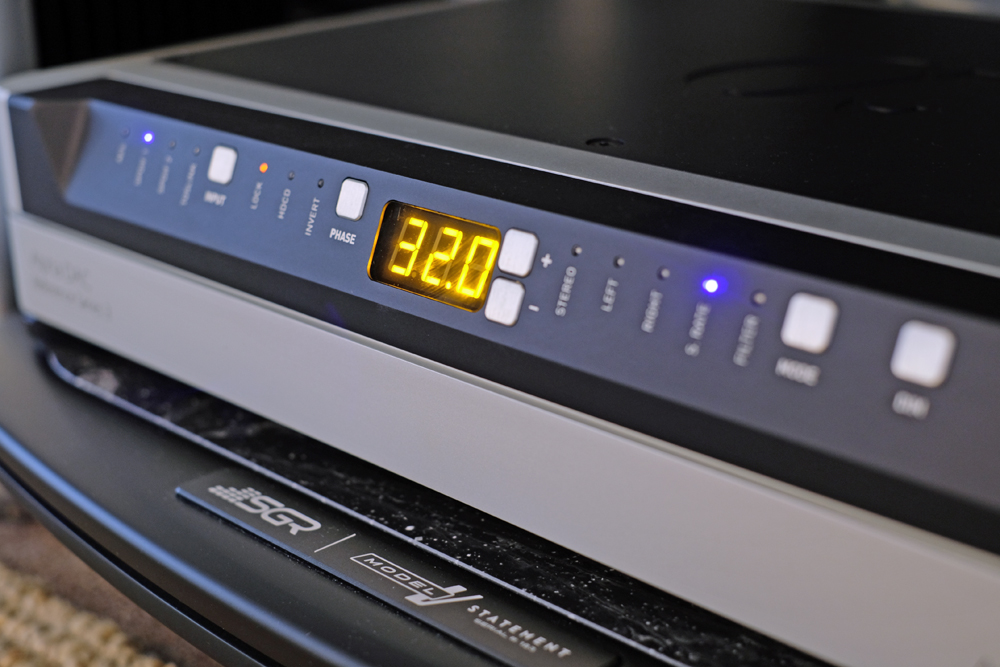 "The Reference 3 romps, swings and shimmies to whatever style of music you care to play. It's a profoundly transparent window into the music. It provides cognitive insights into the musicians' intent in ways that no other DAC has communicated to this level. It's tonally exceptionally accurate and it is balanced in terms of not emphasising any area of the bandwidth – it's never harsh nor shouty, not soft nor bass-bloated. And man, that resolution…"


Magico A5 Loudspeakers, reviewed by Edgar Kramer
(October 2020)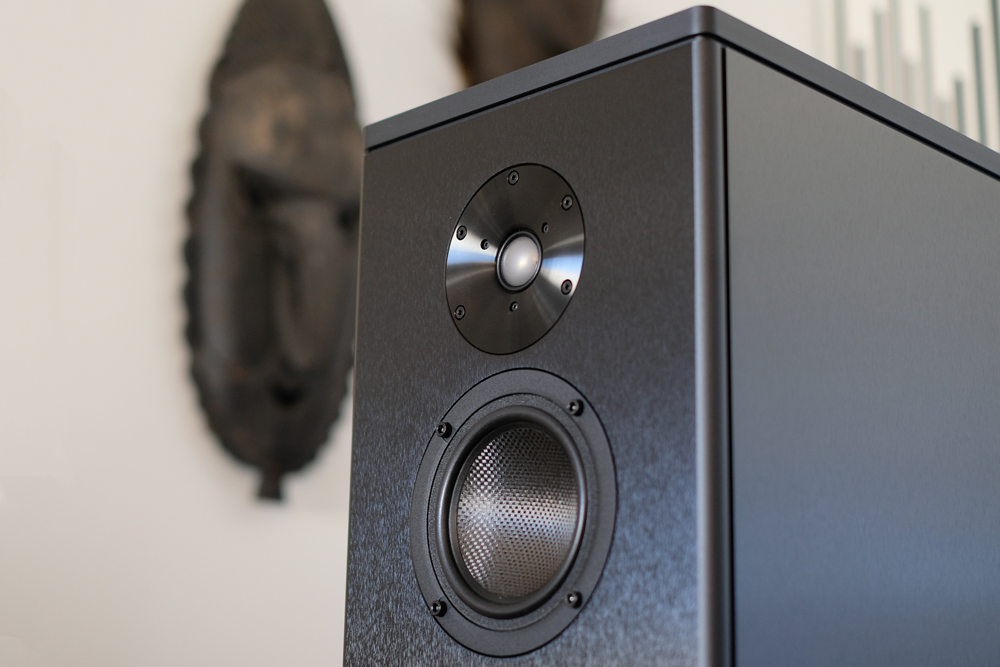 "[A5's] tweeter is derived from the company's über loudspeakers while the midrange and bass drivers are brand new designs employing advanced materials and refined technologies worthy of statement products. The cabinet construction, along with the fit-and-finish, is exemplary and, again, would befit the very best in high-end audio. But the A5 is not just a systematic assembly of outstanding elements… It's the expression of highly skilled engineers and designers with a team focus and a clarity of purpose fulfilled by the A5's capability to offer tonally accurate, powerfully dynamic, realistically immediate, precisely resolute and thoroughly enjoyable music.


Wilson Audio SabrinaX Loudspeakers, reviewed by Edgar Kramer
(November 2020)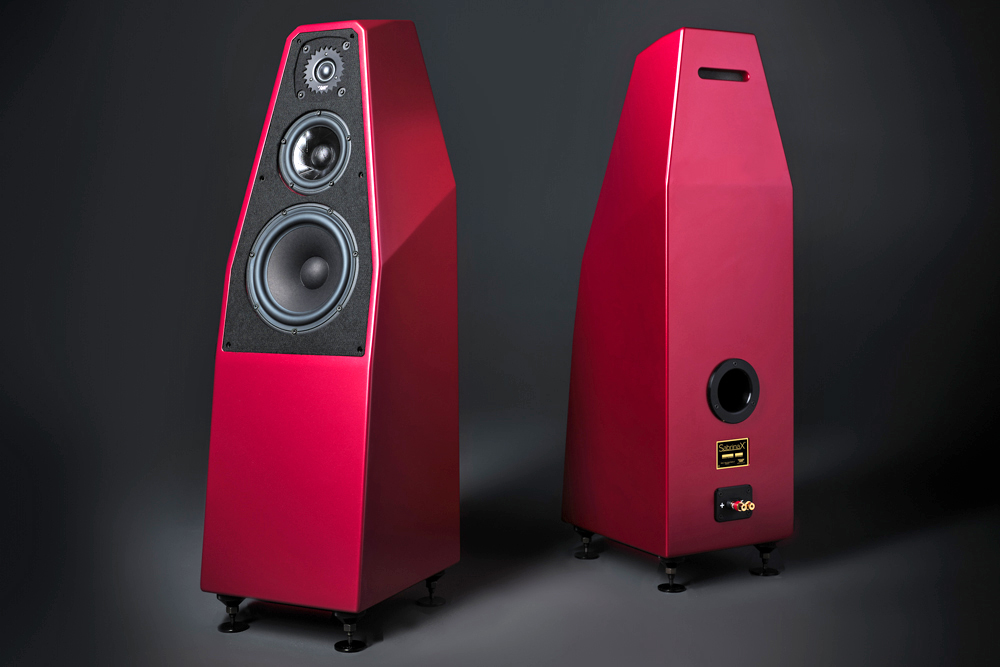 "SabrinaX expresses an inclusive ideology to endow the smaller scale loudspeaker with the very ingredients and technologies originally developed for its much more costly siblings. The ludicrously-expensive-to-machine and super inert X-Material as used across the entire product portfolio, the Convergent Synergy Mk. 5 tweeter, the crossover component and hardware upgrades also derived from XVX, the Sasha DAW bass driver and so on. Couple the above with the attached brand cache and desirability, the pleasing and manageable form factor, the exceptional build quality and the undeniable distinction on every aspect of audio performance and you have, even at AU$30K, a rare high-end bargain."


Exceptional Value
EGM Audio Black ML Reference AC Power Cables, reviewed by Edgar Kramer
(May 2020)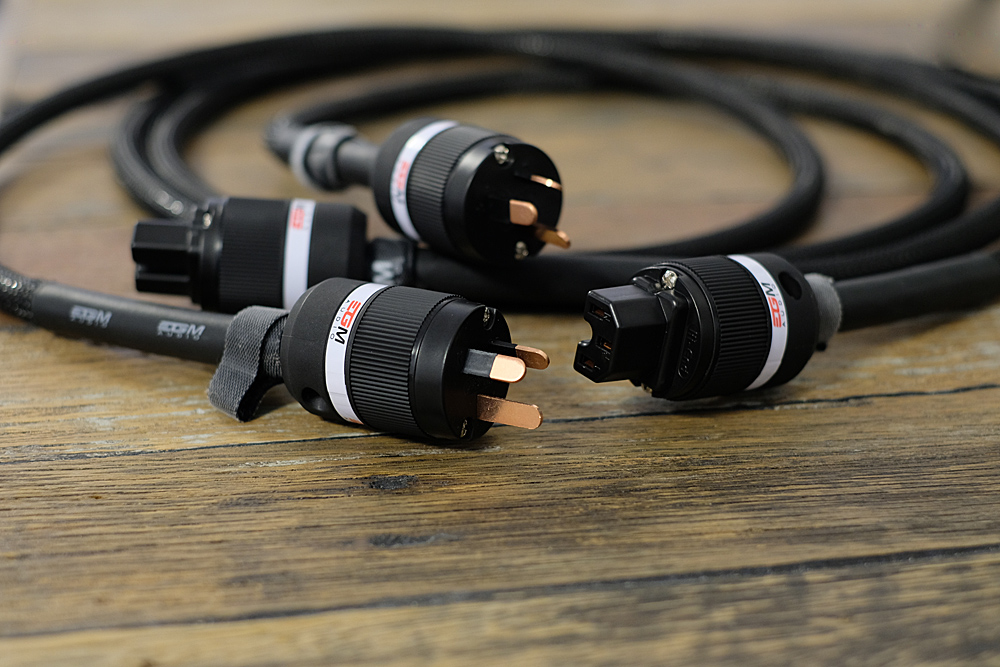 "… your cash or plastic will buy you a product which is a reflection of the integrity of the people behind the brand. EGM Audio's Black ML Reference AC cables are handcrafted in Australia featuring high standards of construction, generous material content, quality conductors and proper connectors in a very affordable package. They perform to a neutral standard devoid of blatant errors of addition or commission. Highly recommended."


SB Acoustics Rinjani BE Loudspeaker Kit, reviewed by Edgar Kramer
(May 2020)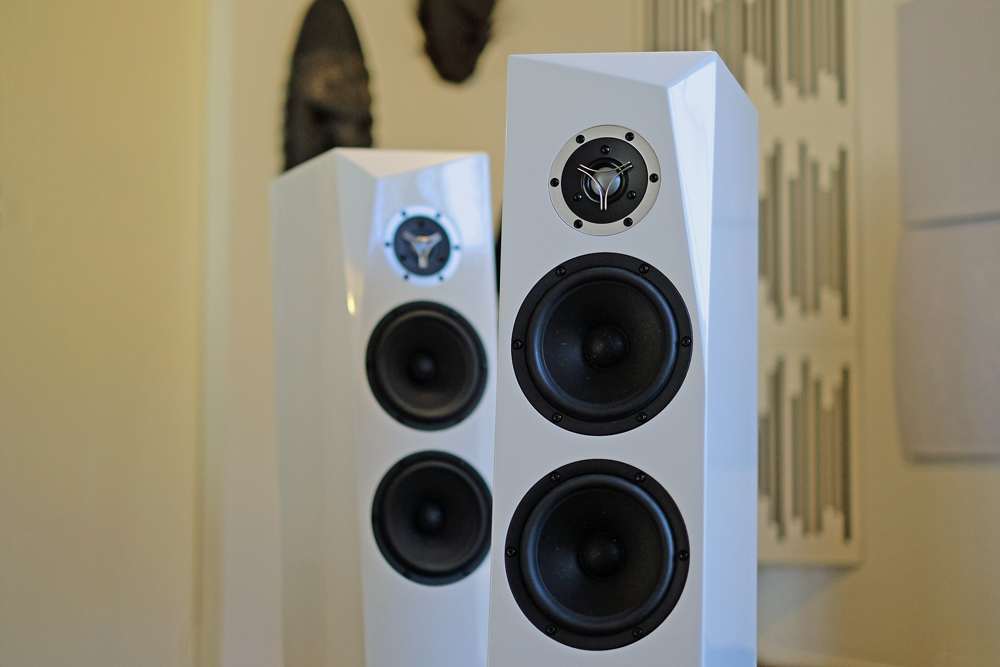 "I struggle to think of a floorstander anywhere near this price point offering a mix of such high quality drivers and which is built to this level of integrity and finish. Add to that, most importantly, the fact that Rinjani BE performs, presenting music to very high standards. I'm convinced the Rinjani BE is a compelling, genuine high-end audio bargain."


Extraordinary Auxiliaries
IsoAcoustics Gaia II, evaluated by Edgar Kramer as part of loudspeaker review
(November 2020)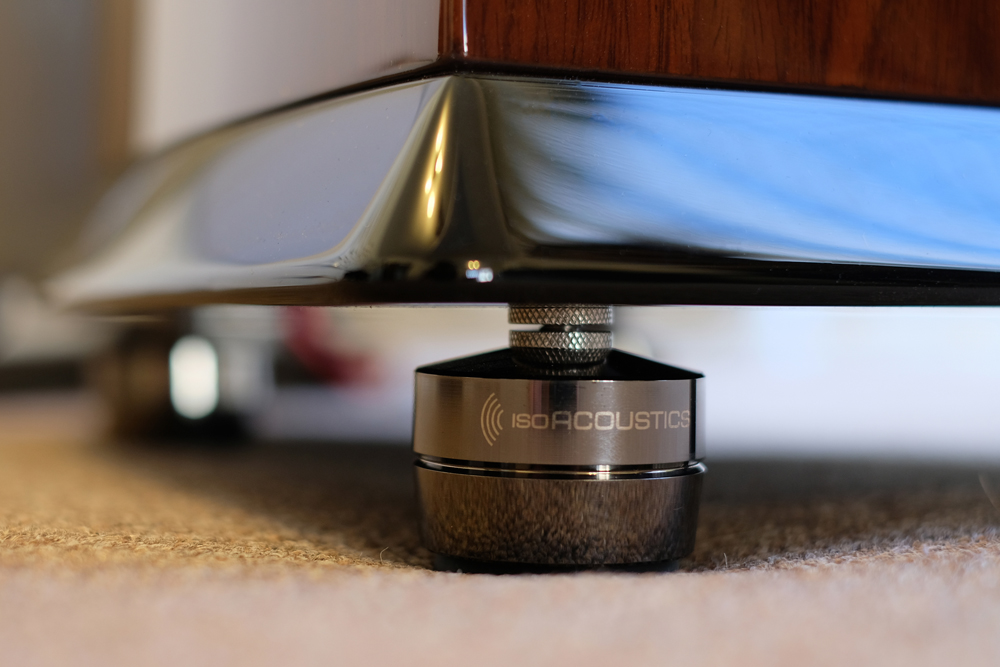 "[With Gaia II]… the results have always been unequivocally… fascinating. I've found the demonstrations showed immediately obvious improvements in bass tightness and detail plus extension of dynamic contrasts in the bass and added clarity through the midrange. The Gaia IIs brought about a worthy step up in tonal nuance and dynamic contrast through the bass while also providing a more defined transient attack on the notes' leading edge. A subtle clarity jump through the midrange was also offered – and welcomed."


Vermouth Audio Reference Phono DIN to RCA Cable, reviewed by Edgar Kramer
(November 2020)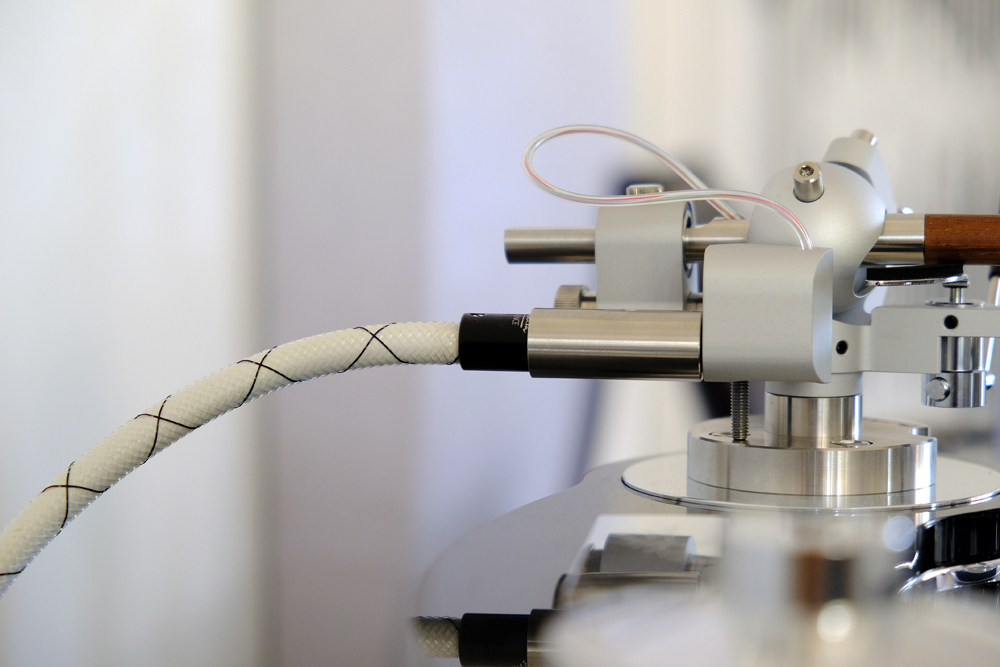 "The Vermouth Audio Reference cable line has been impressive and musically satisfying. Hold, feel and examine them and you'll be convinced of the superb value these cables offer. Their well-engineered design, faultless construction and pleasing aesthetics place the Reference Series on an equal standing with some of the best in the high-end cable space. So, beyond the excellence of design and construction, the Vermouth Audio Reference Phono cable delivers performance in line with the sum of its other design aspects. It's a refined overall presentation in common with its Reference line brethren."


Vicoustic Acoustic Treatment, evaluated by Edgar Kramer in context of reference system
(Since February 2020 & featured in July 2020)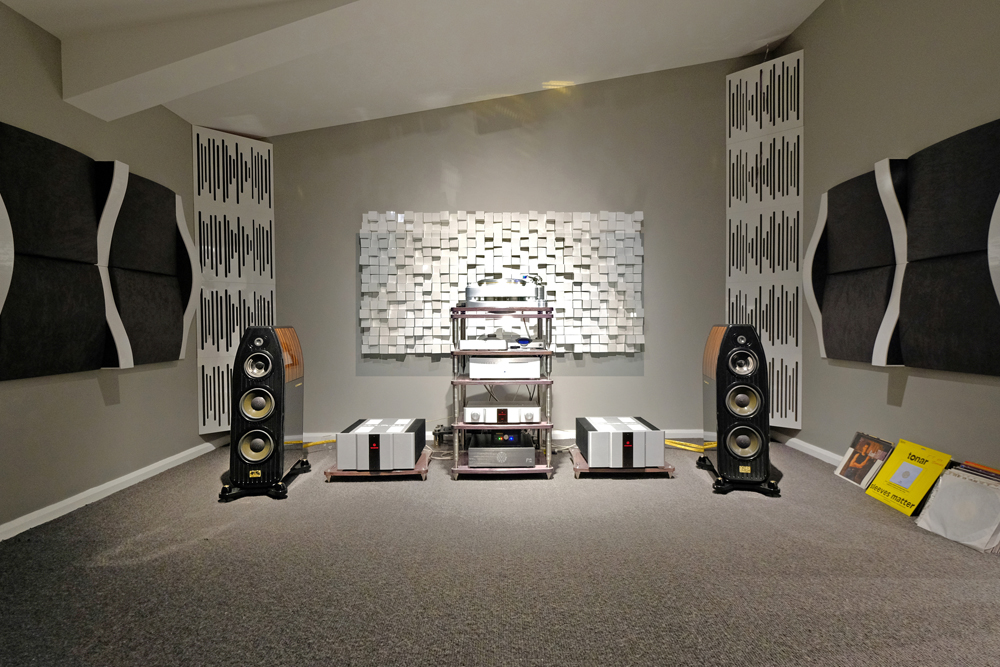 "Expect to hear more low-level detail due to the reduced room noise floor combined with a larger, deeper and taller soundstage, sharply-focused imaging, superior tonal accuracy, tighter control and better balanced low frequencies, all with even a higher dynamic expression. All of those aspects of audio performance coagulate to present music in a manner that approaches, in one giant leap forward, the real thing."
SSA