Back in the late 1980s, an Australian company had the rights to use the Dynaudio moniker across a line of exceptional locally-manufactured speakers sporting full Danish driver arrays – head-to-toe metal jacket. Including the fabulous Esotar tweeter (in those days, Dynaudio supplied its state-of-the-art drivers to the OEM and DIY spaces). I lusted after those beautifully-finished designs. Especially after hearing them several times at a Sydney city store but, alas, at the time I was a student and the price of admission, despite the great value offered, was way beyond my financial capabilities.
Nowadays, Dynaudio is one of the world's largest loudspeaker manufacturers and its drivers are for proprietary use only. But the bug bit hard back then, and although I've never owned Dynaudio speakers (not for lack of desire), I have always admired the company's designs which, without exception, are the result of excellent engineering. In Munich at High End 2018, Dynaudio announced its new Confidence range, which I subsequently heard briefly at a show here in Australia. Cue review communications. And then… with Danish sureness, the splendour of the new Confidence 20.
Full of Confidence
While the previous Confidence series was rather unusually styled, it was widely accepted for its performance and for displaying generous dollops of Dynaudio's signature engineering DNA. I spent several enjoyable weeks with the original – and thoroughly adept – C2 (pre-Platinum) when I reviewed it for another publication many moons ago.
The new high-end Confidence series – towards the upper echelons of the company's offerings, only surpassed by the Consequence and Evidence lines – reveals a refinement of the aesthetic of the previous generation but coalesces it into a more universally fluid, highly-appealing form. That svelte, proud-sitting organic-like baffle attached to the much thinner rectangular main cabinet of the previous Confidence has been re-shaped to better integrate with the now curved cabinet; it's less obvious in its separation, it's a more homogenous design.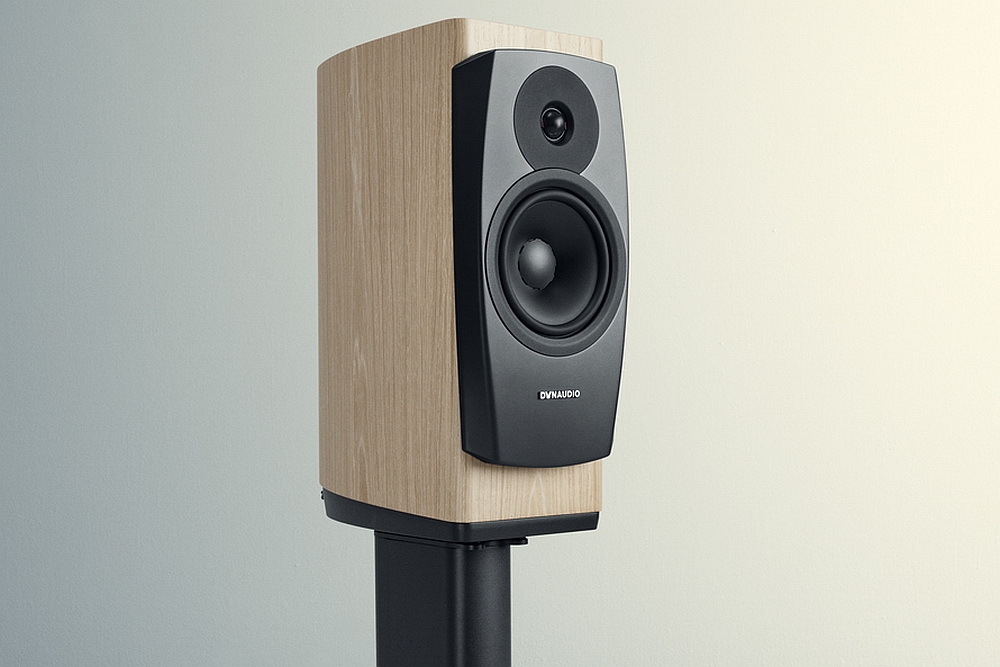 The new Confidence 20 is part of an interdependent system which teams the speaker with the well-designed bespoke stand as an inseparable pairing. Literally. The speaker bolts solid to the stand with a precisely-spaced distance allowing for the acoustic coupling of the bottom-firing port and the stand's specifically-shaped top plate. More on this a tad later.
For the new series Dynaudio has reinvented the transducers and implemented the innovations in conjunction with a whole host of proprietary technologies. The Dynaudio drivers have always been highly-acclaimed by critics and respected by engineers across the industry, especially the Esotar tweeter which many claim is the pinnacle of dome implementations. In the past, the Esotar has been a super-sweet high frequency transducer which, amazingly, blends that bandwidth smoothness with exemplary detail retrieval. Now in its third generation, the new Esotar3 dome promises further resolution while, hopefully, retaining its predecessor's musicality and timbrel qualities.
The design improvements on the Esotar3 tweeter are quite substantial. Firstly, the tweeter's neodymium magnet is larger and therefore more powerful, the rear chamber is now significantly larger while featuring air flow optimisation techniques and further rear wave damping in order to control resonance. Additional resonance control is provide by way of an introductory technology Dynaudio calls 'Hexis' which is basically an additional inner dome, the by-product also being a more linear response across the transducer's bandwidth.
A new NeoTec mid-woofer is adopted in the C20, which combines the trademark MSP (Magnesium Silicate Polymer) diaphragm material – Dynaudio has used it since 1977 – and refines the concept further. Power handling and dynamic range have been improved via the large neodymium magnet system. New copper or aluminium (model dependent) voice coils with three-layer glass fibre-reinforced formers also incorporate improved air flow venting.
The new Confidence floorstanding models feature a redesigned Dynaudio Directivity Control (DDC) baffle which allows the focused use of a single tweeter resulting in a simplified crossover with follow-on benefits in terms of signal integrity, efficiency and power transfer. In the case of the Confidence 20, the tweeter and mid-woofer are mounted onto a precision-milled baffle machined from a new composite material Dynaudio calls 'Compex'. The Compex baffle is contoured to provide minimal diffraction anomalies and optimum axis performance. In addition, Compex is extremely inert, is lightweight and its non-resonant properties are said to be an ideal launch pad for the C20's drivers which are further isolated from the baffle via resonance-reducing gaskets. An alloy plate behind the Compex baffle provides further solidity while also serving as a mounting platform for the drivers.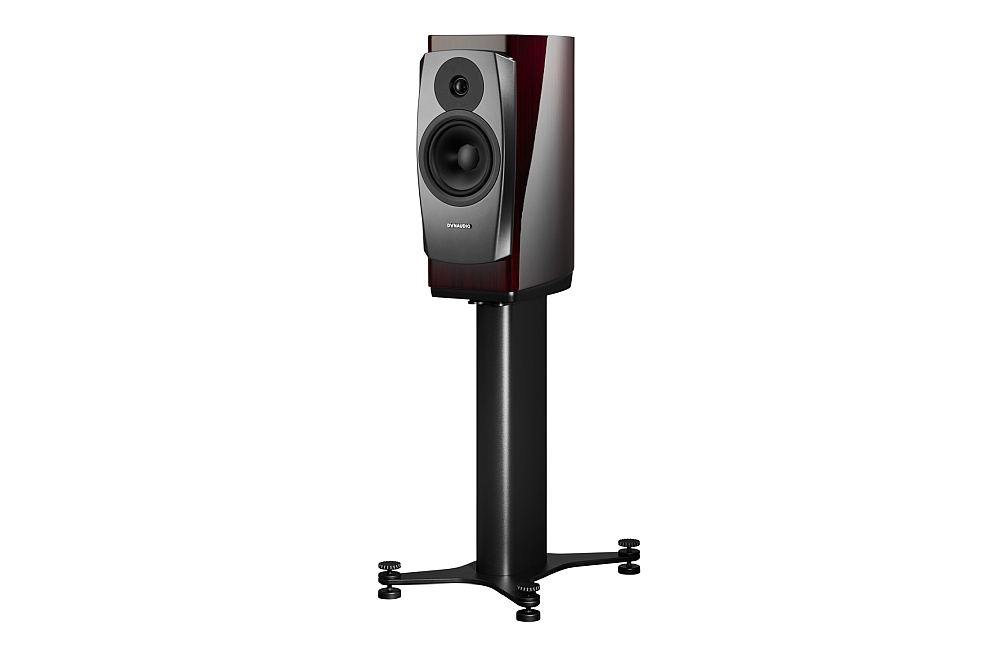 There's no doubt Dynaudio's new Confidence series is thoroughly-engineered and the result is manifested via impressive specifications, especially in terms of the frequency response which spans from 42 Hz to 22 kHz +/-3dB (this is the equivalent of many small to medium-sized floorstanders). Efficiency is about average for a speaker of this size at 87dB while the impedance is quoted as being nominally 6 ohms with a minimum of 5 ohms at 155 Hz. The 2nd-order 2-way crossover hands over at 2.325 kHz. Power handling is healthy at 250 watts IEC maximum – and yes, the C20s like power.
For the C20, Dynaudio has engineered a down-firing wide-mouth and deeply-flared reflex port. The speaker bolts onto the dedicated stand which spaces the low-turbulence port to fire optimally down on a shaped rubberised top plate which further dissipates any unlikely chuffing. The stands feature a wide steel outrigging system with incorporated adjustable rubber-bottomed feet or they can be fitted with rather pointy and nicely-machined cones.
The new Confidence series sports beautiful fresh cabinet designs inspired by the rounded and tapered 'bullet' form of the Contour series. A number of high quality paint and wood veneer gloss colours are available in addition to a matt veneer option. Finally, the C20's binding posts are excellent, easily hand-tightened, WBT numbers. The Confidence accessories kit includes a rather useful spirit level and finish-protecting cotton gloves.
Danish-Sweet
I started the listening sessions with The Dali CD Volume 4 sampler's "Did Trouble Me" by the inimitable Tom Jones. The C20s presented Jones' voice with appropriate 'gravel-ness' and chesty depth (not a colouration of the speaker but a proper rendition of his tone) while also taming the upper mids/lower highs brilliance inherent in this lively recording. This tweeter began to reveal itself as an extraordinary driver (while making notes, I wrote the words "sweet, sweet, sweet" in emphasis). Yes, Esotar3 tweeter is something quite special. And delightful actually as demonstrated by any cymbal or bell work on percussive instrument compositions. And wait 'til you hear a well-captured rim shot… snappy and real as…
In fact, whatever I played, even from rather poor recordings, was handled beautifully by the C20s. I'm not saying that the music was homogenised to make it sound the same no matter the recording quality. I am saying that the C20s' Esotar3 and MSP mid-woofer were so expertly blended, played in such harmonious unison and with such a natural and sweet signature that poor recordings were listenable (and enjoyable) while great production rewarded with extraordinary involvement. To the point that I found myself – to a much, much higher extent than with other products in transient visit – forgetting to take notes and becoming lost in the moment.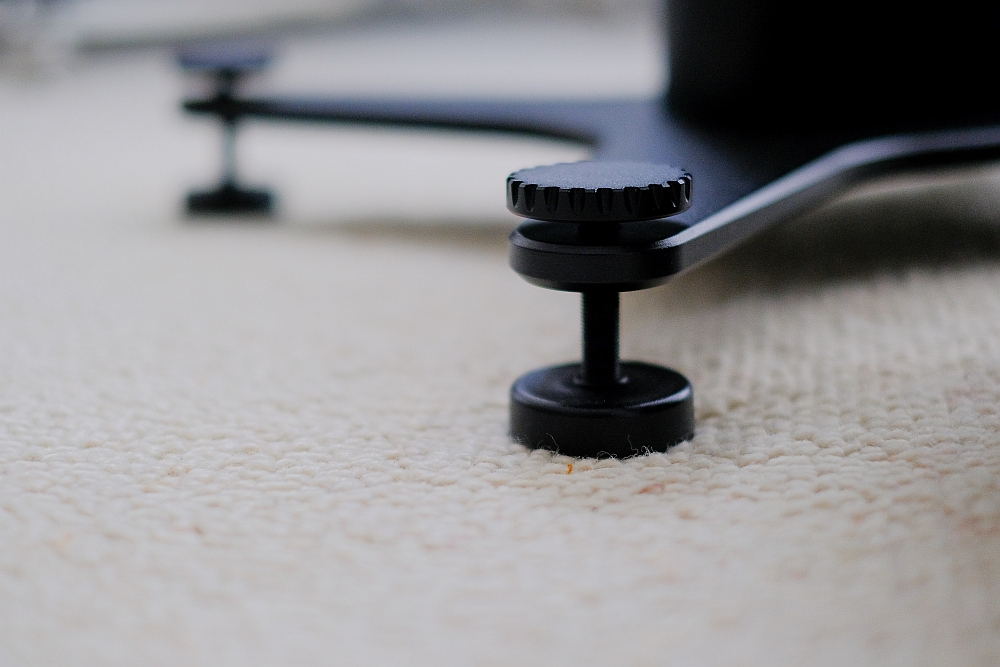 This, of course, is of extreme importance to the enjoyment of music. It's the defeat of the unconscious inattention of cold, ruthless calculation by pure, wanton delight. This was not just a random occurrence either – it happened almost every time I sat down for a listen. Man, reviewing became distracting work! Had I not willed myself to listen critically, you'd be staring at a blank page…
Want to talk tonal textures? The C20s were timbrel wonders, their tonal capabilities being among the best I've heard. The complexities of all manner of acoustic instrument, from the extended harmonics of strings, to the 'blattiness' and transient speed of brass, to the span and power of percussion and then on to the humanity of the voice… wow! Take one of my favourite singer/songwriters Ryan Adams on his Live at Carnegie Hall recording. It's a very immediate production where Adams' close-miked vocals can show etch as has been obvious through other speaker systems (especially the extra revealing ones). Adams oscillates from soft to powerfully loud and the C20s projected his emotive renditions with intense dynamics and detail to rival the very best but in a way that somehow deducted the 'brilliance' this recording has through most loudspeakers. In unison with Ryans' dexterity, his sheer stage presence, his confident handling of the piano and guitar, and the C20s' truthful handling of tonality, the reproduction makes for a most believable performance.
The delicacies of percussionist Joël Grare on his Paris, Istanbul, Shanghai CD were beautifully presented by the Esotar3 tweeter. The softly-recorded bells, the deft touches and swipes of the various percussion instruments, the mellow-plucked strings, all were extraordinarily wide in their timbrel colour, purity and accuracy.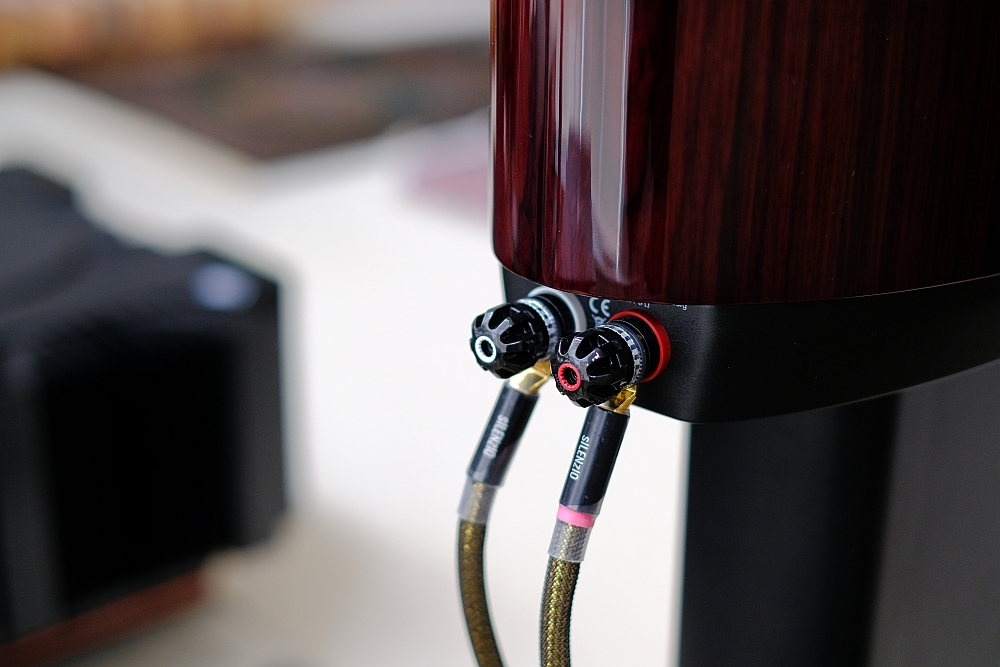 The combination of individual drivers, their expert blending via intelligent crossover implementation and the engineering behind the baffle design provided a massive soundfield which would normally be associated with larger designs. Soundstage width, depth and height spread across a very wide 3D panorama with excellent image placement and focus. Jackson Browne's Solo Acoustic live releases compile a number of the wordsmith's performances in a variety of venues across the world. The C20s' are accurate and revealing enough to clearly sonically illustrate the ambience and acoustic signature of each venue while also presenting Browne with stunning verisimilitude. These are wonderful recordings which sum-up this extraordinary artist's career throughout the last few decades.
Now… acoustic physics 101. For big bass you need large cabinet volume and wide-diameter or multiple dedicated low frequency drivers, right? Well… in the case of the Confidence 20, Dynaudio does not entirely agree, nor adhere strictly to that law. I use italics for the words, "entirely" and "strictly" for a reason. No matter how skilled the engineers at Dynaudio are at designing world-class loudspeakers – and they truly are that skilled – the laws of physics are unwavering. Having said that, what the C20s can do with bass is nothing short of extraordinary. Given a small to medium-sized room, you will not want for more power and depth in the bass (unless you're doubling-up with home cinema duties, where Dynaudio can accommodate with matching subwoofers for the lowest octaves). Quite remarkable, really, was what I heard from these speakers in terms of low frequency punch, dynamics and depth.
Many small speakers have a tilted-up mid to upper bass response to 'manipulate' the impression of big bass. Not here. While indeed, that important frequency span was overt, nuanced and detailed – listen to well recorded kick drum and the higher notes of electric bass such as any of the tracks on The Red Hot Chili Peppers' Blood Sugar Sex Magik – the C20s, however, pulled-off some outstanding lower stuff too. The acoustic bass' lower octaves showed these speakers' uncommon extension which is combined with dexterity and excellent transient attack. Oscar Petersen Trio's classic "You Look Good To Me" had the master well-placed towards the right of the soundstage, his plucking in clear and fast support over the lower notes which were rounded and deep. I had toes-a-tappin' and fingers-a-snappin' while this track played… great stuff C20s!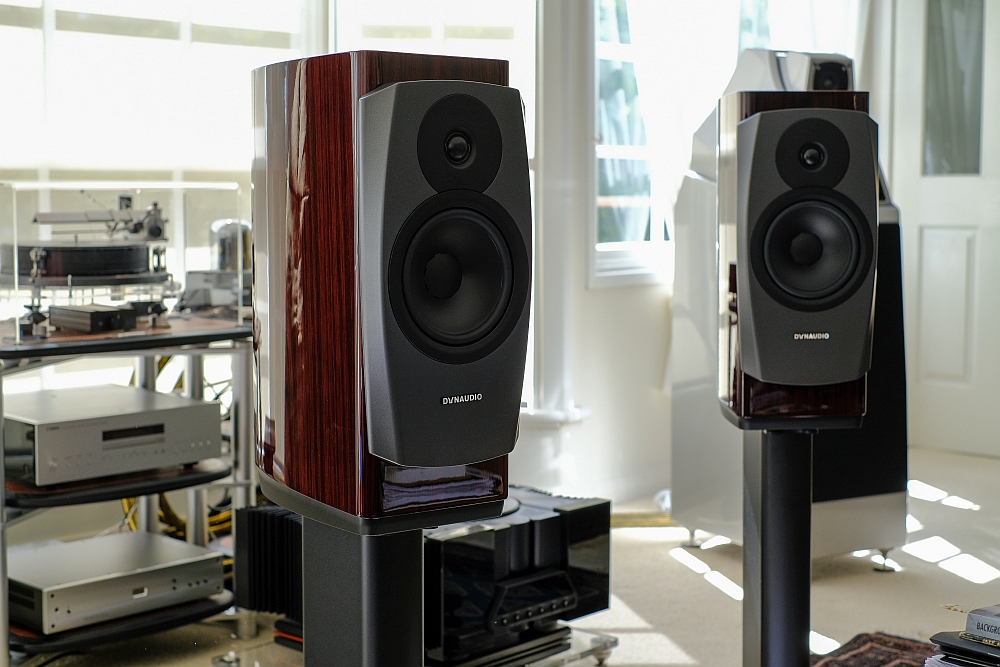 Tash Sultana's "Big Smoke" from her live Notion EP presented the young Aussie in a big stage, with the C20s providing the right amount of incisiveness to propel the track with the requisite energy. Sultana's great musicianship with the electric guitar and the multitude of effects pedals she introduces are clearly shown with transparent purity, a palpable illustration of the sound palettes she paints with. Sultana is blindingly nimble-fingered and the speed, attack and complexities of her playing are immaculately reproduced.
As I've found in past Dynaudio designs – all of which shared true excellence – the C20s like a bit of volume. They tend to open-up some more while also extending further up and down when you go trigger-happy with the volume control. I'm not saying you need to pump it to deafness-inducing levels, but they do sound a tad more dynamic too when you wind the wick a tad. My reference Supratek and Gryphon combo just loved this speaker – and vice versa, of course.
Conclusion
My time was way too short with the new Confidence 20. Not in terms of the review process – they were, appropriately, in-house for several weeks – but in terms of the enjoyment these superb speakers brought to every listening session. The Dynaudio engineers were able to balance high levels of transparency and detail while simultaneously providing one of the truest and sweetest presentations I've experienced for quite some time. The ingredients are certainly there, of course, not just in the Confidence 20's awesome Esotar3 tweeter and MSP mid-bass driver. Given the multitude of other design aspects, I can understand the overall engineering and craftsmanship behind the making of this important series for Dynaudio has to translate to excellent sound.
Yes, Dynaudio's Confidence 20 is among the upper echelon of standmount speakers price-wise. However, consider the collective elements in its construction and design, the superb drivers, the highly-developed baffle/cabinet construction and the excellent specifications and you'll no doubt realise that, when looking for a top-shelf, upmarket standmount speaker, you'd be committing a crime against your love of music if you were to neglect auditioning this most extraordinary, nay, glorious loudspeaker creation.
… Edgar Kramer
This email address is being protected from spambots. You need JavaScript enabled to view it.
Associated Equipment
Speakers — Wilson Audio Alexia Series 2, Axis Loudspeakers VoiceBox S (nearfield monitor), Vermouth Audio Little Luccas Mk.II
Amplifier — Gryphon Audio Antileon EVO
Preamplifier — Supratek Cortese, Lightspeed Attenuator LDR passive
Sources — Digital: Yamaha CD-S2100 transport, Chord Electronics Hugo M Scaler, Totaldac d1-core DAC, Asus PC as Roon Core. Analogue: Michell Engineering Orbe with Gert Pedersen Level 3 modifications and Origin Live Ultra upgraded motor, Trans-Fi Terminator air bearing linear-tracking arm, Shelter Harmony cartridge, Supratek Cortese & REDGUM Audio RGPH2 phono stages
Processor — DEQX PreMate
Cables — sILENzIO loom, Vermouth Audio Black Pearl Mk.II loom
Audio Rack — SGR Audio Statement Model V
Miscellaneous — Les Davis Audio Viscoelastic CLD discs
Dynaudio Confidence 20 Loudspeakers
Price: AU$17,999 (includes dedicated stands)
Warranty: Five Years (Eight Years if Registered)
Australian Distributor: BusiSoft AV
+61 3 9810 2900
www.busisoft.com.au
Dynaudio A/S
Sverigesvej 15
8660 Skanderborg
Denmark
+45 8652 3411
www.dynaudio.com