Italian all-rounder Gold Note, who offers a wide range of electronics, analogue components (from cartridges to turntables to phono stages) and loudspeaker systems has announced the new DS-1000 EVO Streaming DAC high-resolution player.
The DS-1000 EVO can be optioned in two variations. The standard version is a streamer with built-in DAC capabilities and an alternate version, called the DS-1000 EVO LINE, features an optional Class-A line stage accepting analogue inputs via balanced XLR and unbalanced RCA socketry. Yet, the DS-1000 EVO is not a mere streamer and DAC; it also offers a high quality proprietary circuitry headphone amplifier and Bluetooth, Wi-Fi and Airplay 2 wireless streaming capabilities.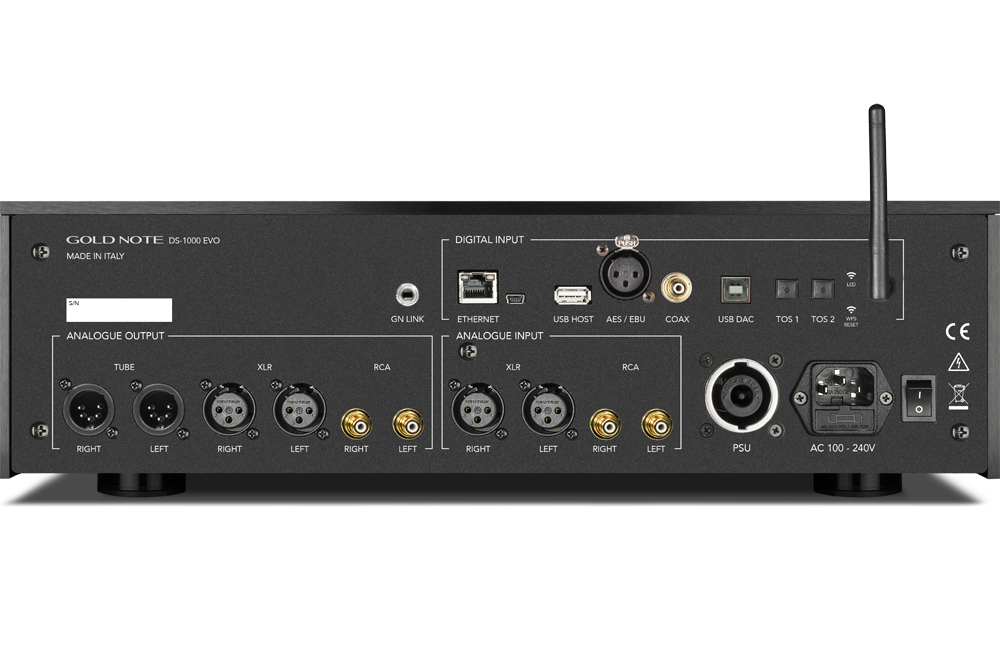 Tackling the connectivity options first, the DS-1000 EVO offers no less than six digital inputs including AES/EBU (XLR) with 24-bit/192 kHz resolution, S/PDIF (RCA coaxial) with 24-bit/192 kHz resolution, USB audio (USB-B) with PCM 32-bit/384 kHz and DSD512, USB via USB-A (FAT32/NTFS formatted) with 32-bit/384 kHz and DSD256 and two Toslink optical 24-bit/192 kHz. The DS-1000 EVO also features a Neutrik SpeakOn connector which can accept an upgraded power supply like Gold Note's high quality PSU-1250 and PSU-1000 dedicated optional power supplies.
The DS-1000 EVO's digital-to-analogue converter features twin dual-mono AKM AK4493 converter chips with up to 32-bit/768kHz PCM and DSD512 resolution capabilities. Network abilities (UPnP, DLNA, Roon media servers), via RJ45 socket, support up to PCM 32-bit/384kHz and DSD256 (DSF, DFF). File format support is super wide, with most formats from AIFF, WAV, FLAC, MP3 and much, much more.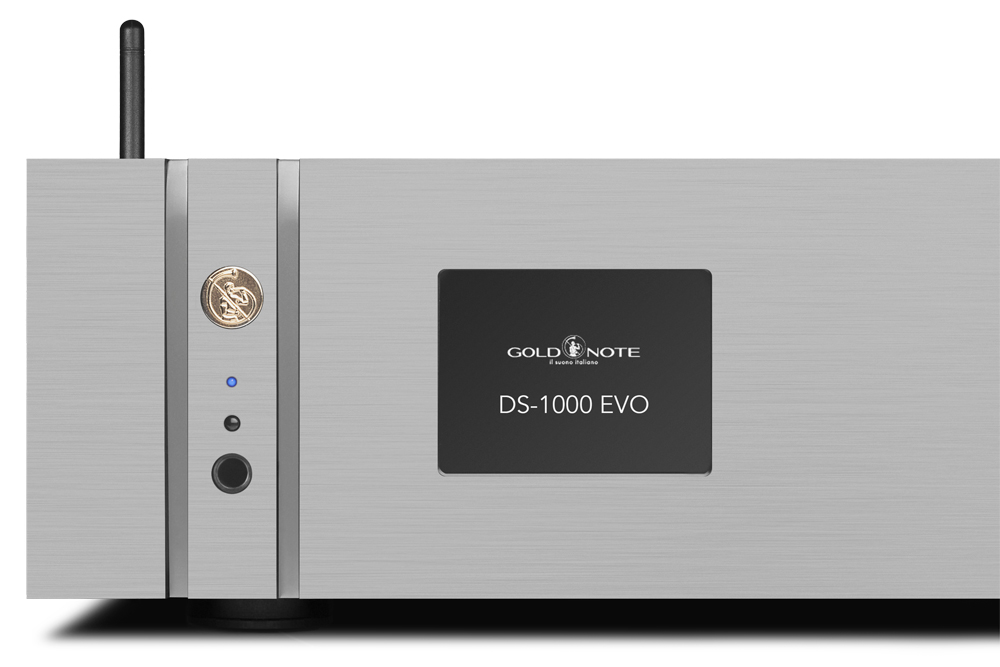 The DS1-000 EVO is Roon Ready and supports Tidal, Spotify, Qobuz, MQA, vTuner, and Deezer streaming, including Tidal Connect and Spotify Connect. Wireless streaming is via LAN/WLAN (Wi-Fi) 802.11a/b/g/n/ac Dual Band (10/433Mbps) and Bluetooth High-Definition 5.0 (44/16). Gold Note provides a free control app available for both iOS and Android smart devices. Gold Note provides a full function dedicated infra-red remote control unit.
The high quality headphone amplifier accepts a 6.5mm jack connector located on the DS-1000 EVO's front panel alongside the TFT colour display which can provide audio metadata. A round control knob provides functionality for menu selection and volume control for the DS-1000 EVO LINE version.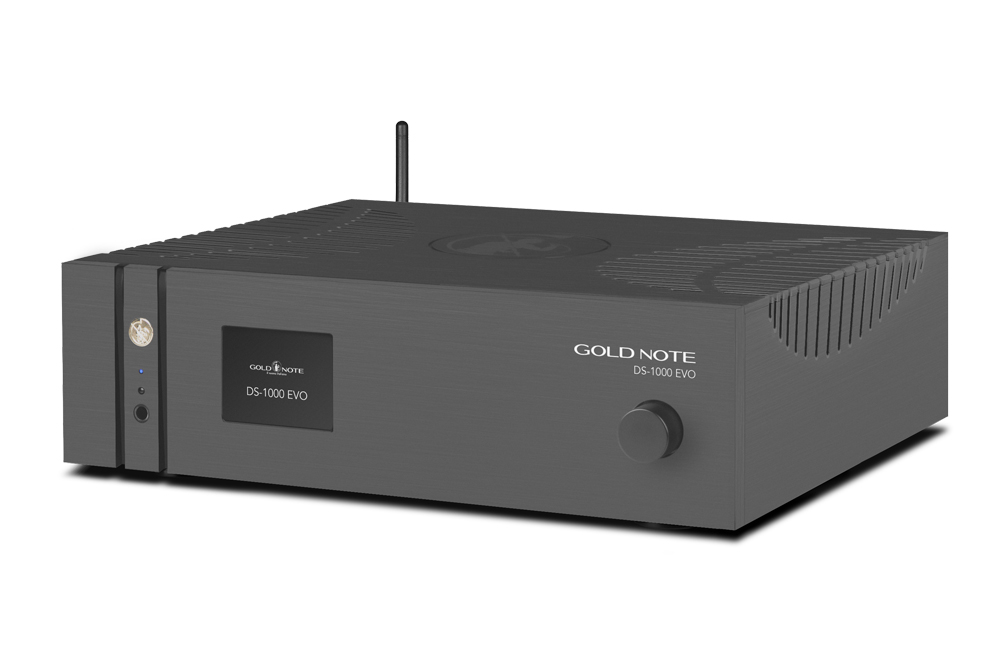 The Gold Note DS-1000 EVO is due for imminent arrival in Australia and can be auditioned via importer Audio Heaven's dealer network.
Gold Note Launches DS-1000 EVO Streaming DAC
Price: AU$12,710
Australian Distributor: Audio Heaven
+61 (0) 412 650 723
www.audioheaven.com.au