With an aim to provide the appropriate support platform while also augmenting the low-frequency capabilities of Harbeth's standmount speakers, the company launches 'Nelson'.
Harbeth's new Nelson Subwoofer + Stand Solution is a two-pronged effort to extend the bass capacity of the company's standmount speakers. Firstly, Nelson provides a sturdy platform which places the standmount speakers' tweeter, much like any speaker stand, at a nominal height for the listening position. The form factor of Nelson Subwoofer + Stand Solution is ideally matched for small monitor speakers but, more specifically, for Harbeth's own P3ESR and BBC LS3/5A models. Harbeth specifies the unit's matching is ideal for non-vented mini monitors.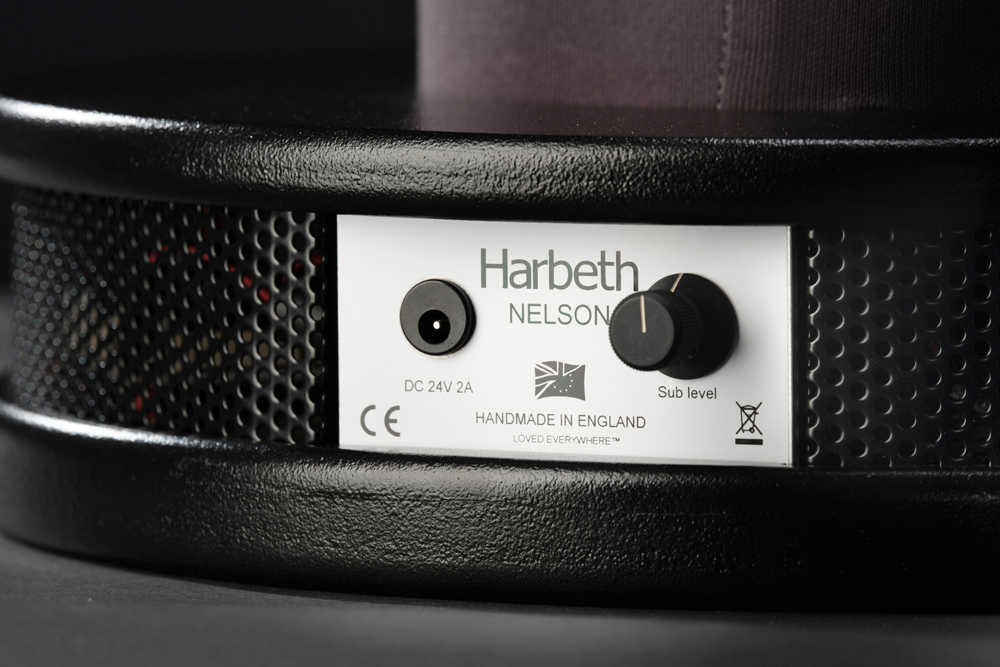 Secondly, and the real cunning trick, is that the stand also incorporates a small woofer which augments the bass frequencies down to 35Hz +/-3dB in free space (up to 75Hz at the top). The in-built amplification provides 50 watts of Class-D power for the Harbeth-made 110 mm (5 inch) bass driver in the Nelson's bandpass enclosure. A rotary control presents user choice in terms of bass output setting. Harbeth claims the electronics' 5 kohms transformer balanced input will present "virtually no load to main amplifier".
The use of two Nelson units (one per monitor for left/right) will also tend to better couple to a given room's acoustic signature and can potentially null-out room modes, providing a cleaner, more accurate low frequency spectrum.
The electronics also provide DSP duties aimed to optimise the crossover frequency, phase and shape (assuming Q) which, according to Harbeth, will offer a seamless plug-and-play blend between monitor and sub. The Nelson Subwoofer + Stand Solution interfaces with the monitor speaker via an included connecting cable system. Nelson Subwoofer + Stand Solution is available in black finish only.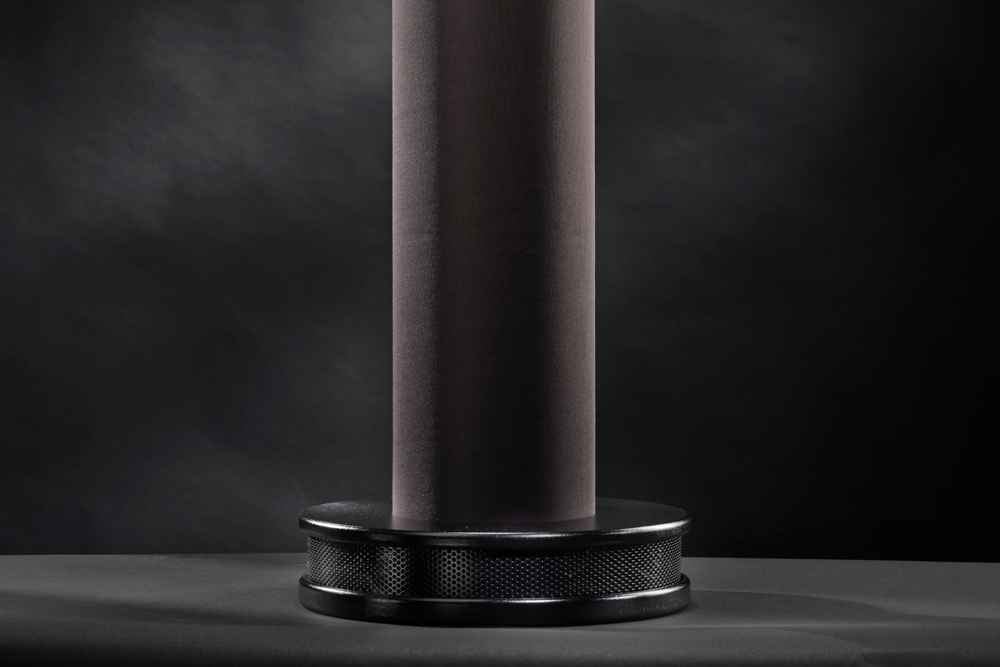 The new Harbeth Nelson Subwoofer + Stand Solution is said to be arriving in Australia in December 2023 and can be auditioned at local importer Audio Magic's established network of country-wide audio specialist retailers.
Harbeth Nelson Subwoofer + Stand Solution
Price: AU$6590
Australian Distributor: Audio Magic
+61 3 9489 51 22
www.audiomagic.com.au