A direct trickle down from the company's flagship M9 released back in 2020, acoustic transducer specialist Magico has announced the new M7, a penultimate model to the über 'M' line of loudspeakers.
The new M7 sports Magico's latest ideologies regarding driver, 'Elliptical Symmetry Crossover' and cabinet design technologies. Taking styling cues from its larger M9 sibling, the M7 sports six of the company's latest drivers featuring proprietary technologies in a 4-way passive configuration. While still a large floorstanding speaker, Magico founder and CEO Alon Wolf aimed to downsize the M9 architecture to a more manageable scale.
Magico has employed its Klippel Near-Field scanner and Polytec Laser Doppler vibrometer for some time now, and these invaluable tools, in addition to FEA analysis, have once again been maximally utilised in the engineering design for M7.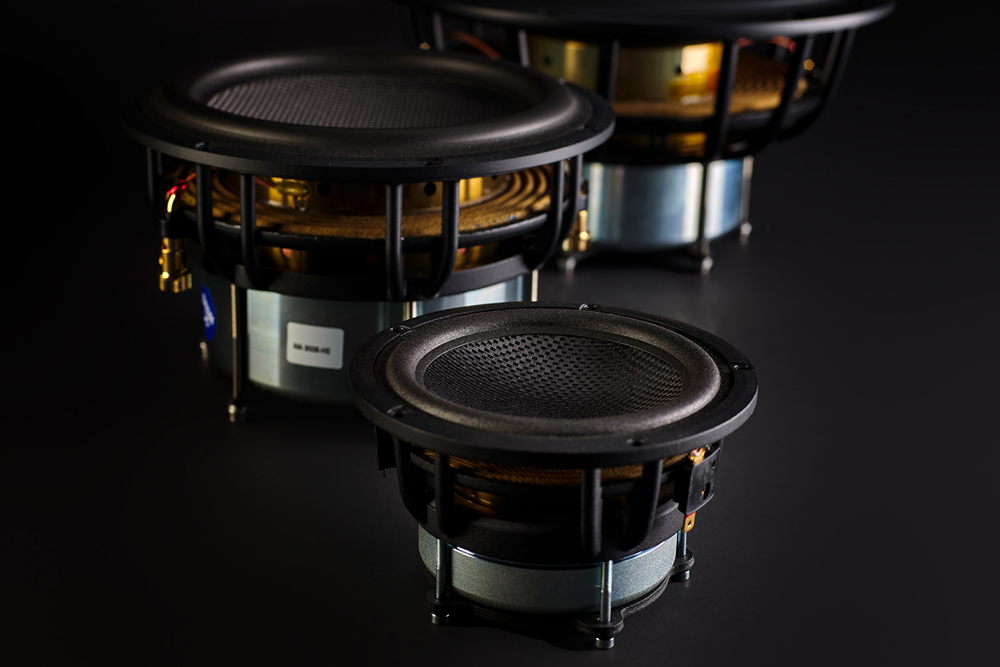 The driver compliment starts with the tweeter which is the same unit as used in M9. The 28 mm beryllium dome is coated with a chemically vapour-deposited diamond layer to "push the beryllium substrate ever closer to the theoretical ideal". An ultra-low distortion neodymium magnet motor has been newly designed and is said to provide excellent dynamic capabilities and high-power handling while the unit's rear chamber has been fine-tuned via FEA in order to mitigate back wave reflections.
The 130 mm midrange driver is a 'Gen 8' variance which uses Magico's Nano-Tec technology sandwiching an aluminium honeycomb core with inner and outer layers of "graphene-infused" carbon fibre. A new underhung magnet system and driver basket assembly provide a strong magnetic field and driver vibrational distortion control.
Two 230 mm mid-bass drivers share the Gen 8 Nano-Tec diaphragm while adopting a 127 mm voice coil architecture. The drivers are said to have 13 mm of travel, or excursion, potential while their SPL capabilities are quoted at 120dB.
The low-bass frequencies are handled by a further two Nano-Tec 300 mm drivers which also feature a 127 mm voice coil. In these drivers, the surround and magnet system allow an even higher excursion of 15 mm, also partly due to a new spider composite material. The same 120dB SPL capabilities are available but at a superbly low 25Hz at 1m.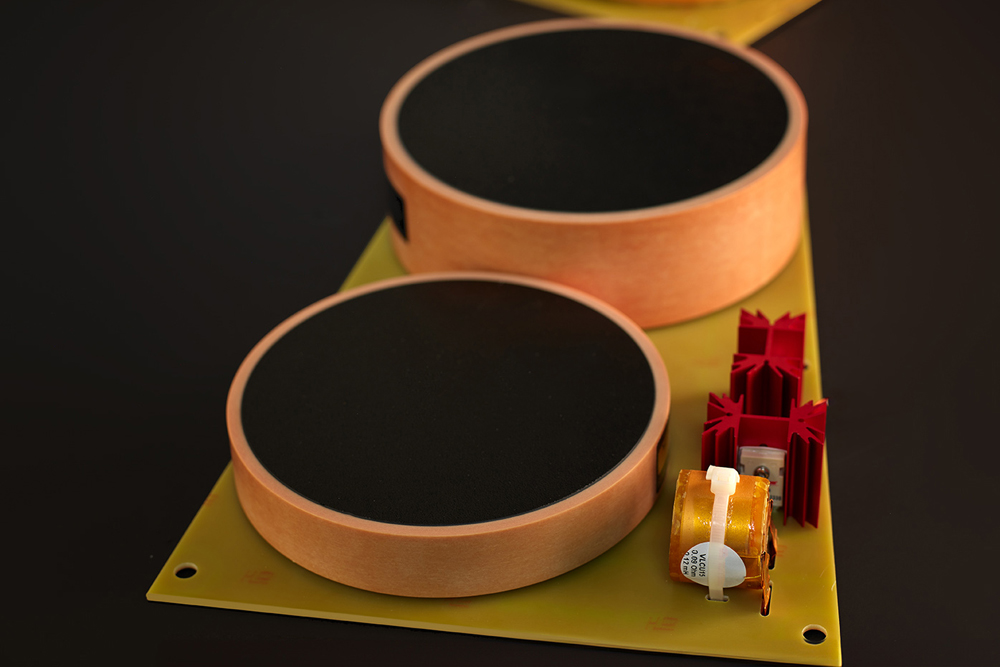 The drivers are handled via Magico's 4-way Elliptical Symmetry Crossover design (ESXO) which employs high quality components from Germany's Mundorf and Denmark's Duelund Coherent Audio. ESXO's aim is to integrate the six drivers into a coherent "virtual point source".
Finally, the enclosure can only be described as heroic. The fluid form mimics the beauty of the M9 – it could be argued it's even more beautiful – while combining a mix of aluminium (highly polished 6061-T for the front baffle) and monocoque carbon fibre in a constrained layer damped architecture to create a super stiff cabinet design. Magico states it has used "aerospace" materials, extensive bracing, tensioning rods and other methodologies to stiffen the cabinet to a point where distortion and resonance is minimised to a "negligible" level. As Magico states, "the M7 possesses, essentially, a silent enclosure". The M7 sits on Magico's MPOD footers for further vibrational constraint and ideal floor coupling.
The M7 features a small chrome plate on the rear panel etched with Alon Wolfe's signature as a personal endorsement of the excellence of the M7's overall design, meticulous quality control and high performance potential.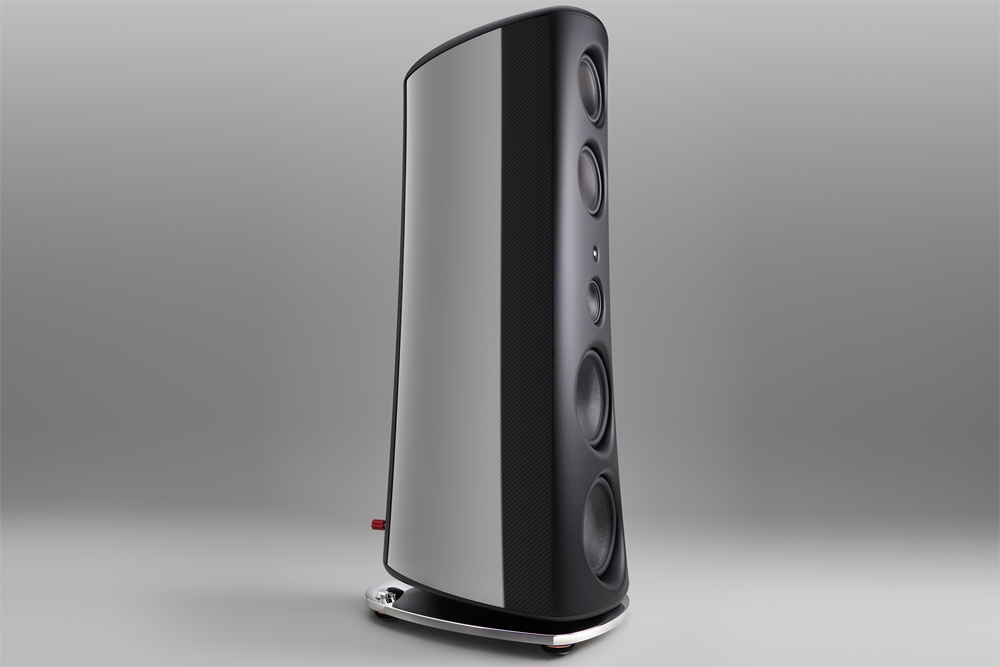 The M7's key specifications are given as a frequency response spanning from 18 Hz to 50 kHz (no parameters stated), a sensitivity of 92dB and a nominal impedance of 4 ohms. Recommended power can be from 50 watts right up to 1000 clean watts. The M7 measures 1.64 m tall, 73 cm deep and 49 cm wide while weighing in at a substantial 239kg.
The new Magico M7 is expected to ship in Q1 2024.
Magico M7 Loudspeakers
Price: TBA
Australian Distributor: BusiSoft AV
+61 3 9810 2900
www.busisoft.com.au