In an affirmation of what may be a revival of the silver disc's popularity among audio enthusiasts, dCS has launched Vivaldi Transport II, a state-of-the-art 'Upsampling CD/SACD Transport'.
The new dCS Vivaldi Transport II features the company's latest Digital Processing Platform which, among other things, allows native 16-bit/44.1 kHz CD playback and simultaneous upsampling to DSD, DSDx2 or DXD. SACDs, of course, are played at their native resolution (downsampling is also available). The transport's claimed musicality and industry leading measured performance are also a result of a revised power supply scheme featuring improved AC supply filtering while the multi-stage power supply regulation isolates critical digital components, like the word clock and PLL circuitry, from interference and distortion.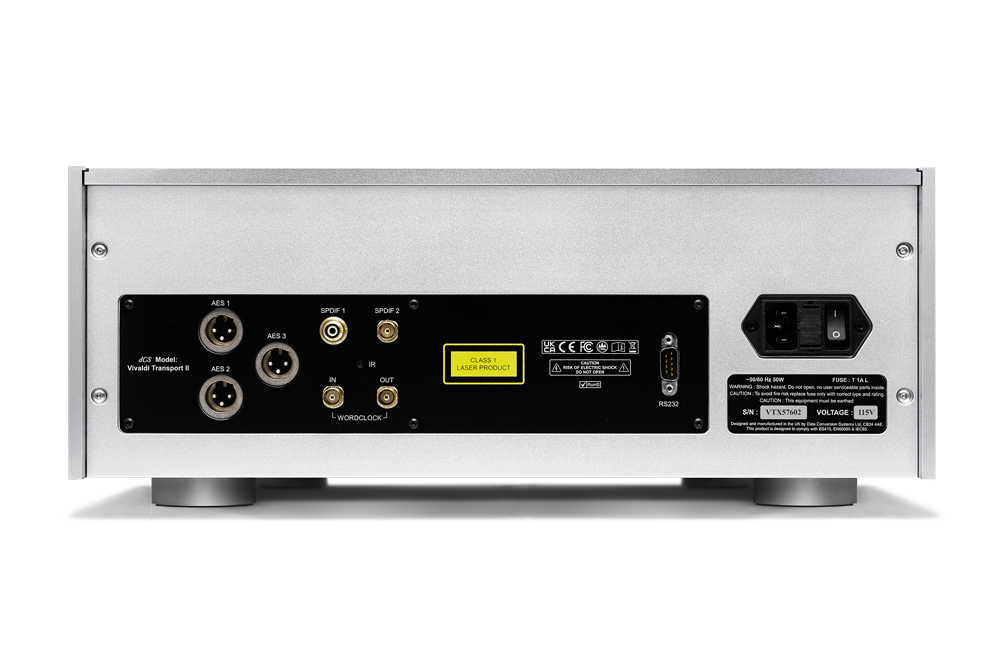 The Vivaldi Transport II's rear panel houses a variety of digital outputs allowing coupling to a host of DACs. There are no less than three AES/EBU outputs via XLR allowing outputting in 'Upsample Mode' one of the following settings from AES/EBU 1 and 2: encrypted DSD data (1-bit at 2.822MS/s) or DXD data (24-bits at 352.8kS/s) or DSDx2 data (1-bit at 5.644MS/s). AES/EBU 3 outputs standard Redbook 16-bit/44.1 kHz from either CD or SACD.
Further digital outputs include two S/PDIF options, one via RCA and the other featuring BNC, and further sockets for word clock in/out also via BNC. An RS232 port is provided by D-style multi-pin connector allowing control of various functions.
The CD/SACD transport mechanism is a high quality unit from highly acclaimed Sound United D&M (ex-Philips engineers) which replaces the previous model's TEAC Esoteric Neo VMK-3. The Vivaldi Transport II is software upgradeable by inserting an appropriately coded data CD-R. The unit is supplied with dCS's classy Universal Remote while further menu navigation and control is available via the company's 'Mosaic' app, RS232 app or a third party device.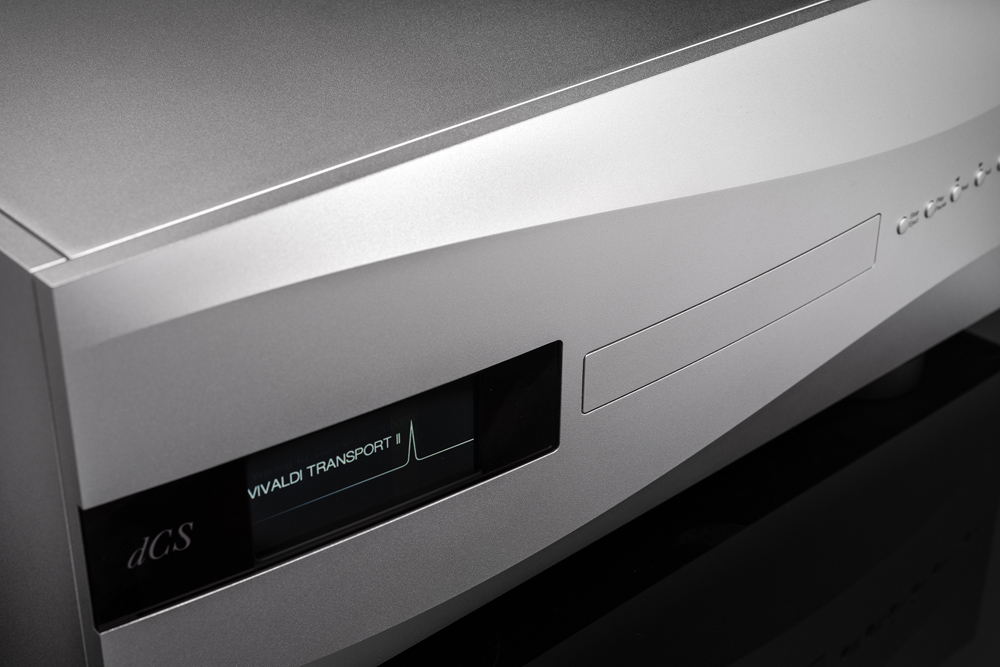 The beautifully machined aerospace-grade aluminium chassis of the Vivaldi Transport II is derived from the dCS's other componentry from the same line and also features the signature waving across its fascia.
The dCS Vivaldi Transport II Upsampling CD/SACD Transport is scheduled to arrive in January 2024 and will be available in Australia through importer Advance Audio's country-wide specialist audio dealer network.
dCS Vivaldi Transport II Upsampling CD/SACD Transport
Price: AU$63,000
Australian Distributor: Advance Audio Australia
+61 2 9561 0799
www.advanceaudio.com.au