Subsequent to the impressive sneak peek a few months ago, Yamaha has now made it official and has launched the HA-L7A high-end headphone amplifier/DAC, a natural match for the company's flagship YH-5000SE headphones.
The new HA-L7A headphone amplifier is the company's first high-end offering in this space (at AU$6999). The L-shaped, unusually-styled component will not be mistaken for any other competitor product – it's a distinct design with a number of bespoke features unseen in other units. The amplifier is testament to the accumulation of more than 65 years as a leader in the audio and music design industry. The HA-L7A joins other Yamaha products befitting the company's 'True Sound' philosophy.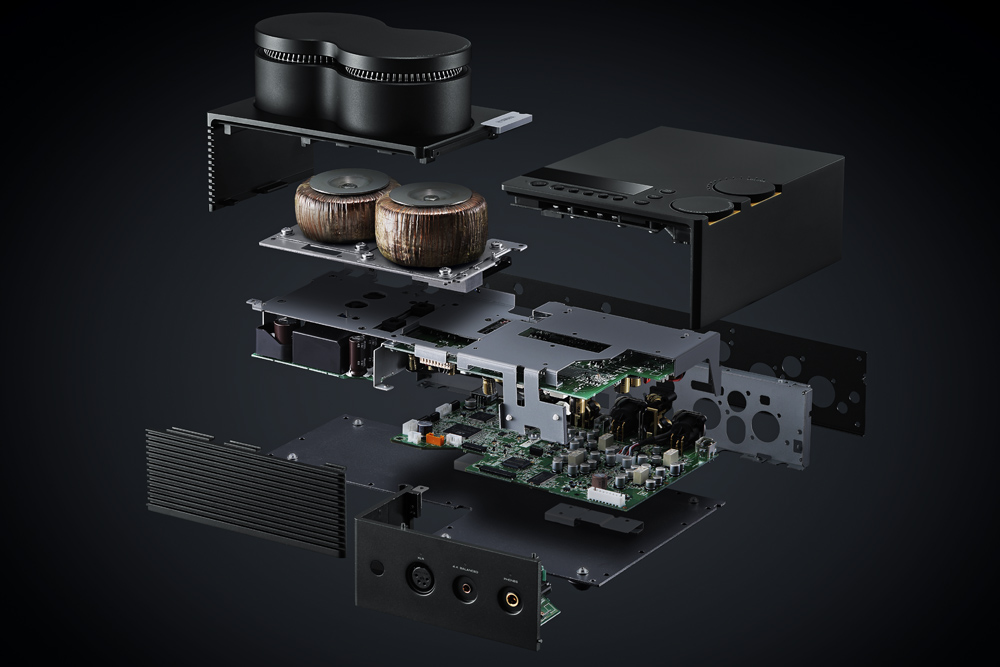 The headphone amplifier adapts Yamaha's 'Balanced Power Amplifier' technology for the HA-L7A's amplification circuitry while also featuring an in-built high quality digital-to-analogue converter (DAC) and a powerful DSP processor. In terms of the DAC, Yamaha has selected ESS Technology's highly regarded ES9038PRO 32-bit digital chip as used in some of high-end audio's best converters (analogue-to-digital conversion is performed via ESS Technology's excellent ES9842QPRO chip). The HA-L7A DAC's resolution capabilities stretch to 384 kHz PCM and up to DSD256 via USB.
The DSP technology allows activation of Yamaha's 'Sound Field' mode which aims to recreate a number of acoustic signatures mimicking real situations (as used in the company's advanced multi-channel receivers). The modes include 'Concert Hall', 'Outdoor Live', 'Cinema', 'Drama' and more. Sound Mode allows the storage of six presets to suit user taste, headphone performance, and the desired effect.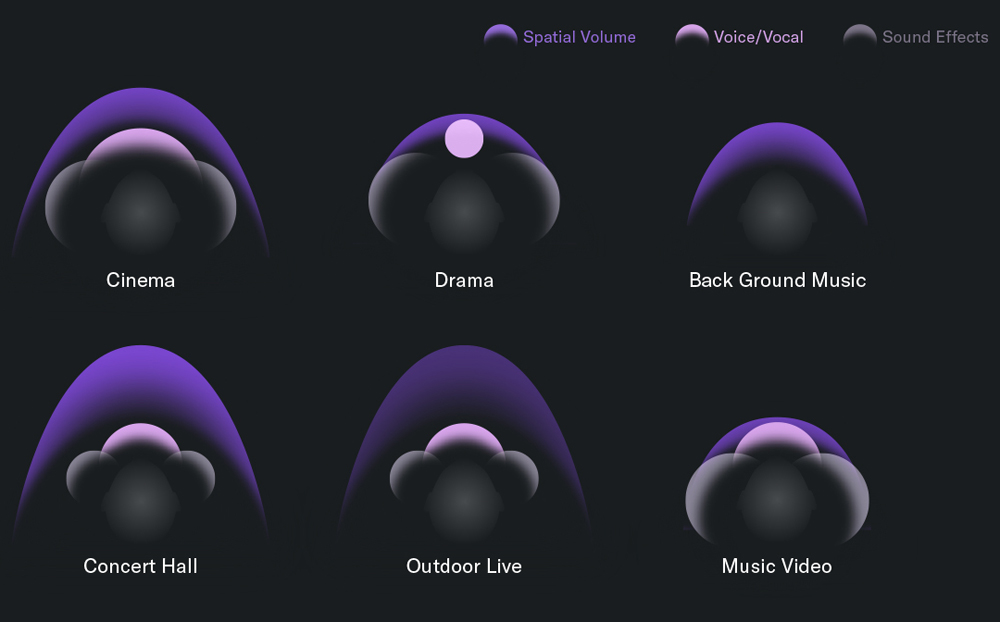 The HA-L7A's amplification stages employ two high quality transformers mounted in isolation built to compliment a short-path power supply design. The "MUSES72323" volume control circuitry is said to provide low noise and low distortion while the Analogue Devices IC features low output noise and high ripple rejection. Yamaha engineers have fine-tuned the HA-L7A's circuitry to reduce digital and electronic noise while also optimising the various circuit boards' layouts. The multi-layer main board has been given special attention too in order to eliminate crosstalk effects, ground loops, and isolation of the digital and analogue signals from mutual distortions.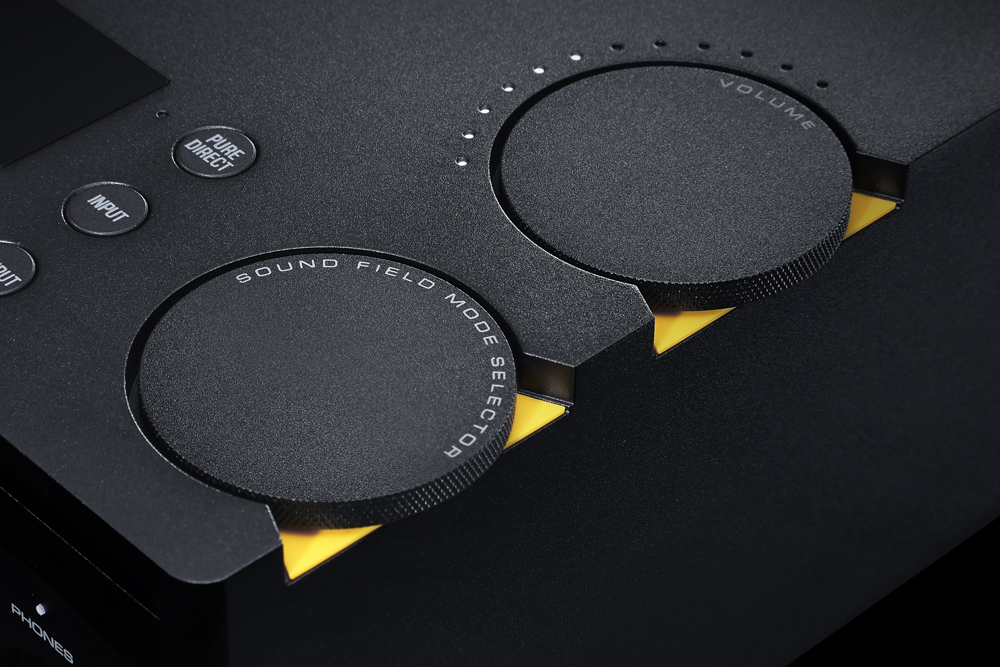 Yamaha has provided a generous list of connectivity options. Included on the unit's fascia are two balanced headphone jacks, one via 4-pin XLR and another via 6.5 mm jack and a further Pentaconn 4.4 mm 5-pole socket. The rear panel sports balanced XLR outputs and an unbalanced RCA 'Pre/Line-Out'. Inputs include analogue stereo unbalanced RCA, Toslink optical, S/PDIF coaxial via RCA, an audio USB-B input and a USB-A for firmware updates.
The HA-L7A's top panel features a high quality OLED display which informs on a variety of features, functions and status information. Dual rotary knobs perform a number of functions including volume control and Sound Field selection. The unit's aluminium chassis has been designed with the aim to combine solidity, sand-blasted textural tactility, and overall beauty. The high quality chassis materials and finish have also been applied to the large rotary knobs.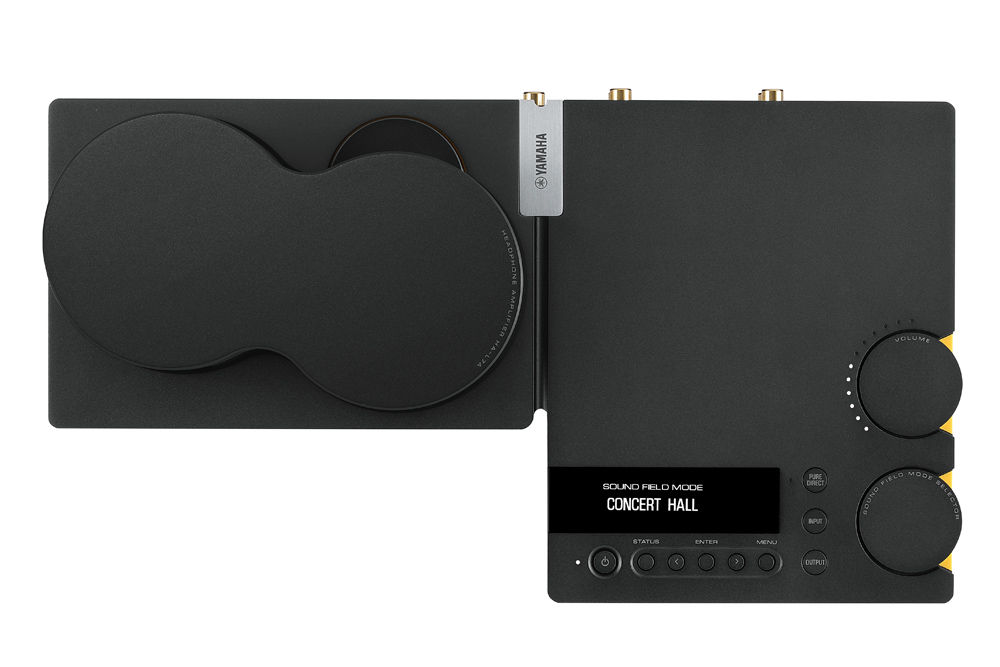 The new Yamaha HA-L7A Headphone Amplifier/DAC is scheduled to arrive in Australia in Q4 2023 and will be available around the country via specialist audio dealers.
Yamaha HA-L7A Headphone Amplifier With DAC
Price: AU$6999
Australian Distributor: Yamaha Music Australia
+61 1800 805 413
https://au.yamaha.com/en/products/audio_visual/index.html