Australia's largest audio fest is once again upon us and is set to provide "sensory overload" with all things Hi-Fi and multi-channel AV to be complemented by a sideshow offering a lavish selection of black spinning discs and the new personal audio 'Headzones'.
The StereoNET Hi-Fi & AV Show 2023 will run from Friday October 20 to Sunday October 22 and promises to coalesce the country's audio-craving enthusiasts. The event will once again be held at its traditional venue, the Pullman Hotel and Convention Centre in Albert Park, and it promises to be an all-embracing celebration of our diverse industry and passion-driven hobby.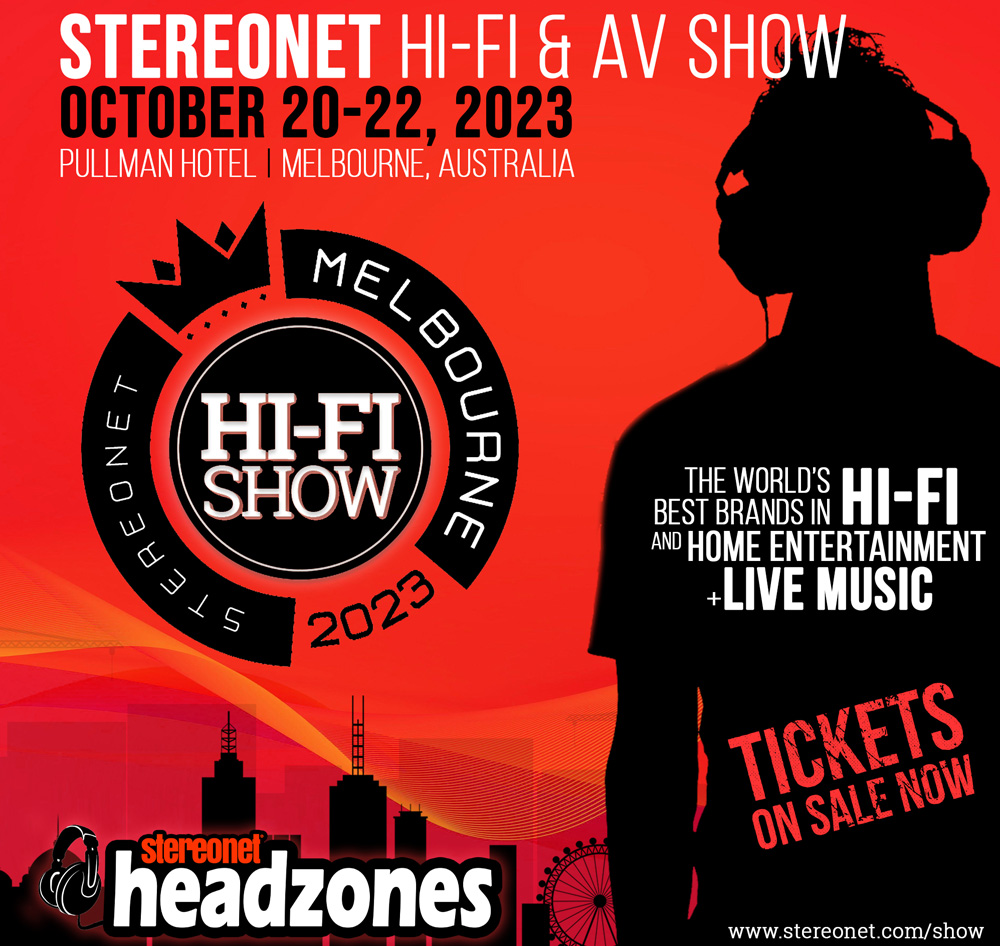 The show spans across three floors and will feature over 60 exhibits, including the popular Australian Record Fair which offers a large selection of music (vinyl, of course), music memorabilia and related accessories. A new addition for 2023 is Headzones, a dedicated sub-section where personal audio enthusiasts can audition a cornucopia of headphones, supporting electronics and associated cabling.
We're told this year's event will be the platform for a number of product debuts including a first from a high profile Australian manufacturer. Of course, SoundStage! Australia will be soft-shoe shuffling across the venue's exhibits for a comprehensive coverage of the highly anticipated event.
The show organisers have fine-tuned their efforts and have their finger on the pulse, in terms of marketing and promotional campaigns, with their efforts having always converted to comprehensive industry participation and high attendance numbers.
Event Director Marc Rushton told SoundStage! Australia, "The StereoNET Melbourne Hi-Fi & AV Show smashed all expectations when it returned after the pandemic in 2022. Attendance set new records for an Australian Hi-Fi Show, and 2023 is on track to deliver yet another world-class show once again".
The StereoNET Melbourne Hi-Fi & AV Show
20-22 October 2023
Pullman Hotel and Convention Centre
65 Queens Rd, Albert Park VIC 3004
www.stereonet.com/show