News
Details

Written by News Editor

News Editor

Published: 07 October 2017

07 October 2017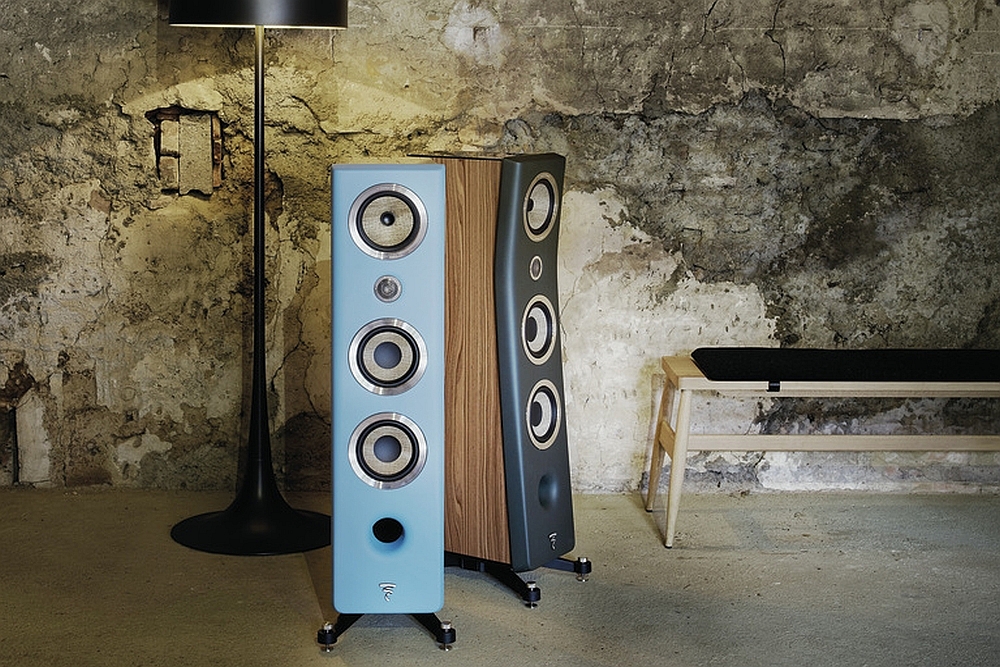 France's largest speaker manufacturer – and also one of the world's biggest – has just announced at the Rocky Mountains Audio Festival (RMAF) a brand new, Made in France, floorstanding speaker called the Kanta №2, which is a beautiful Spanish word for 'to sing' (in that language it starts with a 'C'), a product in the company's new Classic Home Audio collection. And indeed that's what Focal engineers and designers have aimed for – an attractive aesthetic with the physical stature to 'sing' with a full range sound.
The new speaker is a 3-way design featuring Focal's newest driver technology in the next-gen IAL 3 tweeter and Flax midrange and woofer transducers. The IAL is a third generation unit featuring a pure beryllium inverted dome loaded with Focal's Infinite Acoustic and Infinite Horn loading techniques. Focal introduced Flax material technology a couple of years ago with the premise that the material bears near-ideal properties in terms of minimal mass, flex distortion resistance (high Young's Modulus number), high internal damping and overall material strength. In the Kanta the material is used across the 165mm midrange driver and the twin 165mm bass drivers, all featuring a large magnet system with stabilised magnetic field, a technology that Focal terms NIC (Neutral Inductance Circuit).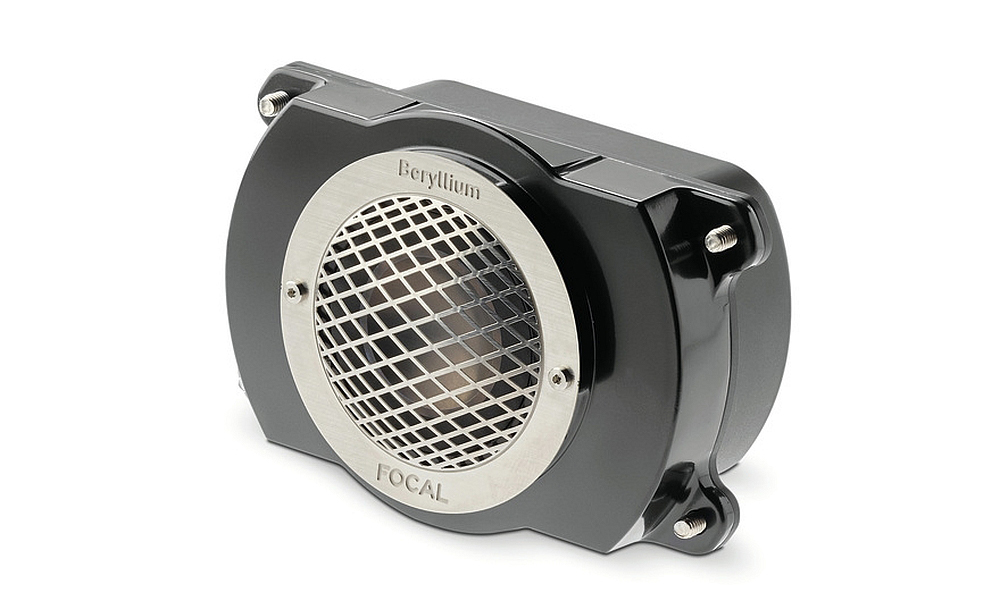 Focal has specified the Kanta №2 as spanning a frequency response from 35Hz to 40kHz at +/-3dB with a -6dB low frequency point at a deep 29Hz while the system is reasonably efficient at 91dB (2.8V at 1m). The nominal impedance has been quoted as being 8 ohms with a minimum of 3.1 ohms which, in conjunction with the good sensitivity figure, translates to a friendly enough load for low- to mid-power valve amplification and, of course, is a breeze for good solid state amplifiers. The crossover frequencies are at 260Hz and 2.7kHz and Focal recommends amplifiers ranging from 40 to 300 watts.
The Kanta's cabinet makes for a solid platform for optimum driver performance with the baffle featuring a very inert composite high density polymer (HDP) material construction while the cabinet proper is made up of multi-layered ply which is considered by many speaker engineers to be superior to the almost ubiquitous MDF. The front baffle sports the reflex port which is of a 'Multi-Port' design and is said to avoid dynamic compression at high level playback. Its rounded profile will also alleviate chuffing distortion. The entire cabinet is supported via an outrigger bracket which incorporates a solid steel spiking system which can be easily adjusted from above.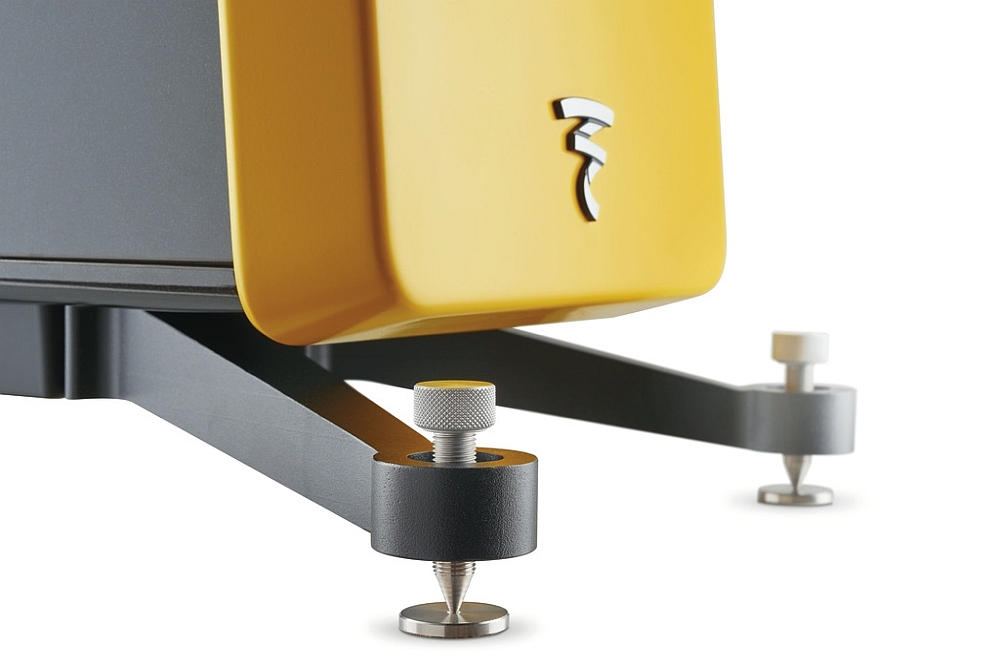 "We viewed the Kanta prototypes at the Focal Distributor Conference in January and were impressed by the stylish design and range of fresh new colours" said Chris Murphy Focal Home Audio Distributor for Australia. And indeed the variety of colour options will cater to any modern or traditional home environment. The speakers are available in gloss black or a light walnut-like wood veneer with the polymer baffle available in a number of gloss or matte finishes such as blue (Gauloise Blue), yellow (Solar Yellow) and more.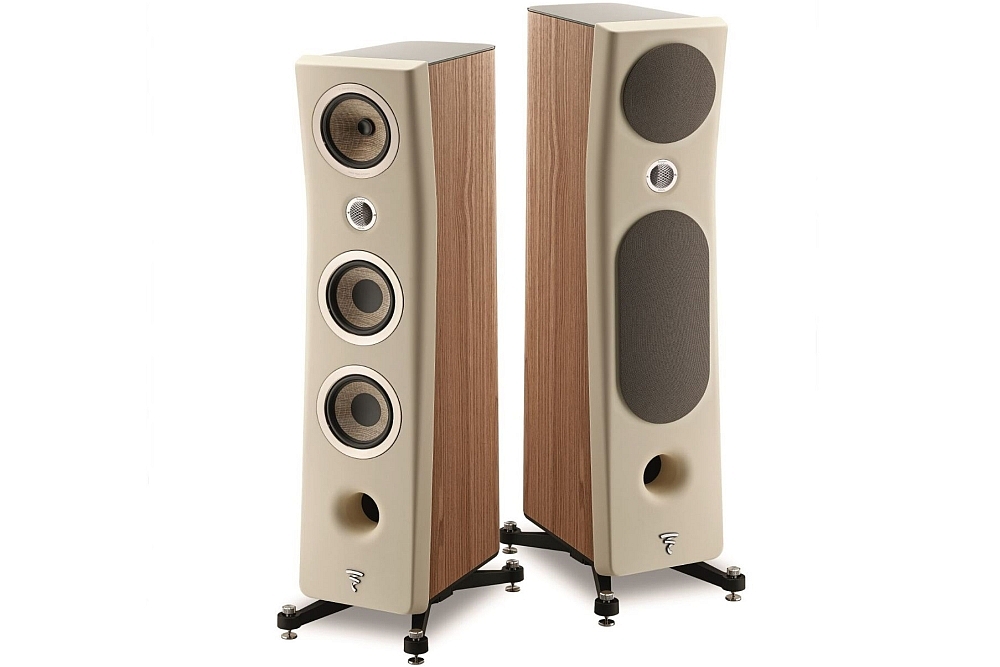 The new Kanta №2 speakers from Focal will be available around the country at specialist audio stores and are priced at AU$14,250.
Australian Distributor: NA Distributors
+61 (2) 800 50670
www.nadist.com.au
Price: AU$14,250