News
Details

Written by Edgar Kramer

Edgar Kramer

Published: 21 September 2017

21 September 2017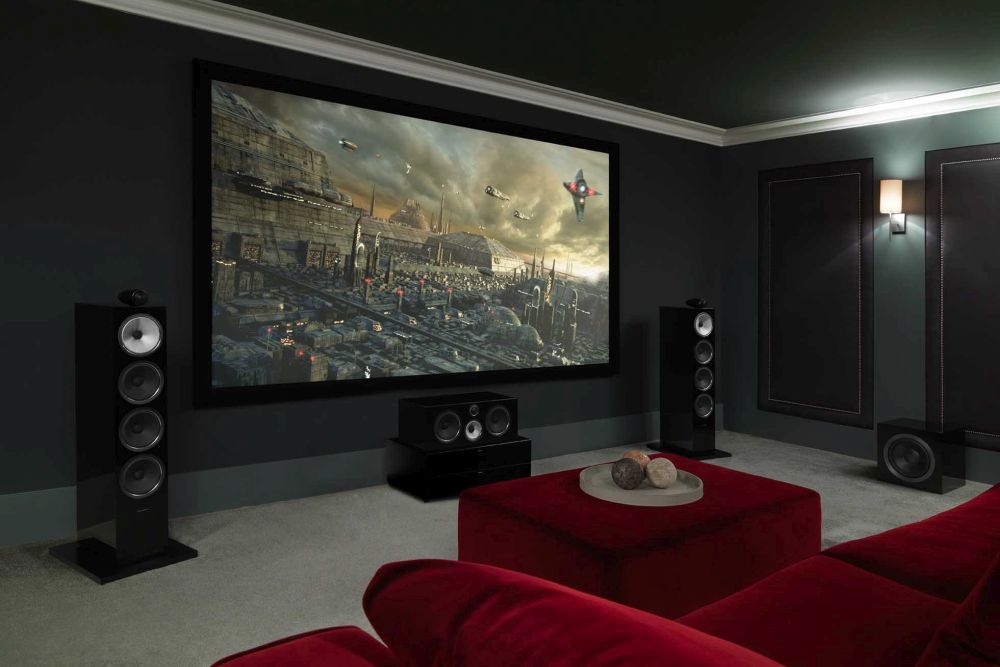 When Bowers & Wilkins announces a new product we, the press, take notice. Especially when it involves an entire new series of speakers in the very important mid-level market sector. Ergo the official Australian launch in Sydney earlier this week where the company's recently-established subsidiary Bowers & Wilkins Australia presented to dealers and media the new substantially reengineered 700 S2 series of speakers.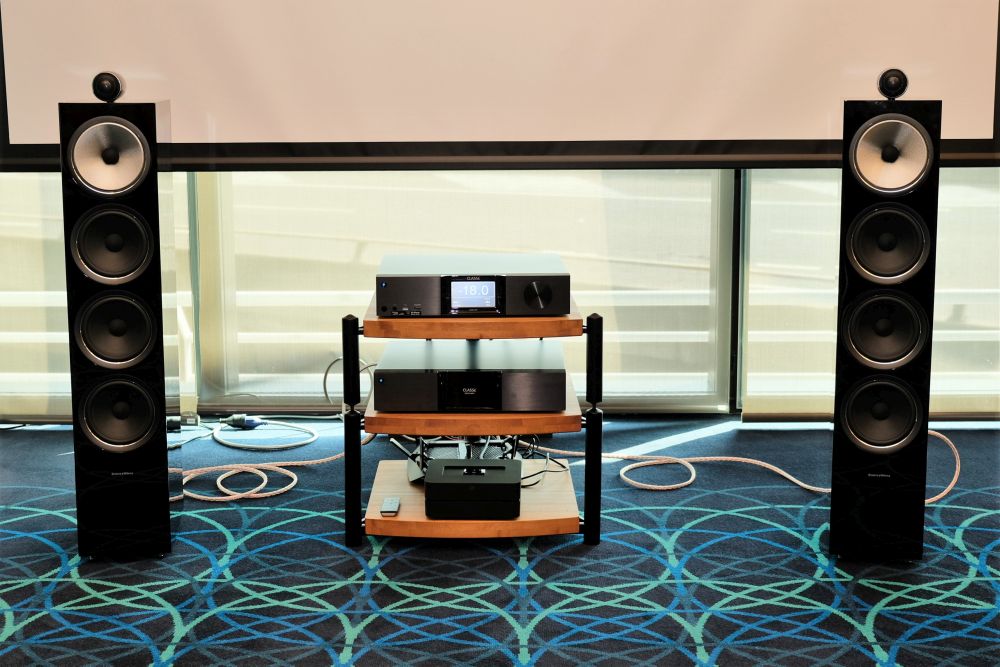 Range-topper 702 S2 impressed us while playing B&W's John Martin's wise selection of music genres.
Indeed, the significance of this new product range was confirmed by Lars Hundborg CEO B&W Group Asia who told SoundStage! Australia, "this is an extremely important key range for B&W. It's part of a new company path that aims to take Bowers & Wilkins to another level. We have the right products and the right people who are experts on each of the fields required."
As featured recently in our 700 S2 news story here, the new range embodies the principles of innovation and high-level engineering associated with Bowers & Wilkins products. The new 700 S2 speakers share a new vapour deposited Carbon Dome tube loaded tweeter design, bespoke versions of the 800 series Continuum midrange driver and Aerofoil/composite paper woofer drivers.
A system consisting of Classe Audio electronics was at hand for the purposes of auditioning the new speakers. The auditioning was highlighted at the bookends of the series. By this, we mean that the entry level 707 S2 small standmount made a serious impression on this writer. The speaker provided a sense of power and bass extension that belies its size (and most certainly its price point). This is a small standmount footprint with small floorstander performance. Going to the 705 S2 did provide a larger sense of scale, more precise image specificity and a larger soundstage with even deeper bass. Then -- the bookend at the other extreme -- the 702 S2 top-of-the-range showed tremendous bass punch (in a large room for that matter) with excellent depth and notable overall dynamic expression. This is very promising and discussions were undertaken to facilitate a review in the near future.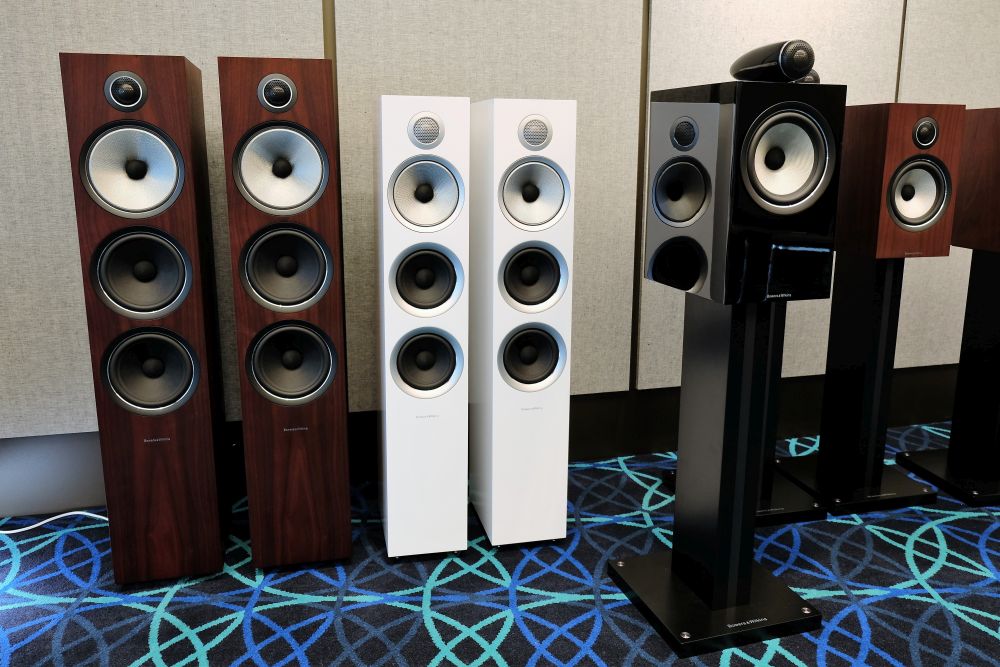 From left: 703 S2, 704 S2 and 705 S2.
Also formally released and on show on the day was B&W's new DB series subwoofer range proudly exclaiming the catch cry 'The Best of Bass'. The range extends to include four models with powerful dedicated Aerofoil woofer drivers – derived from the flagship 800 series – and house built-in high power Hypex amplification. Ease of set-up was a priority for B&W and the new subwoofers feature BT-LE (Bluetooth Low Energy) App-based set-up functionality via smart devices (iOS and Android) which take into account dynamic room equalisation and automatic calibration, room positioning optimisation and a number of other parameters allowing high installation accuracy.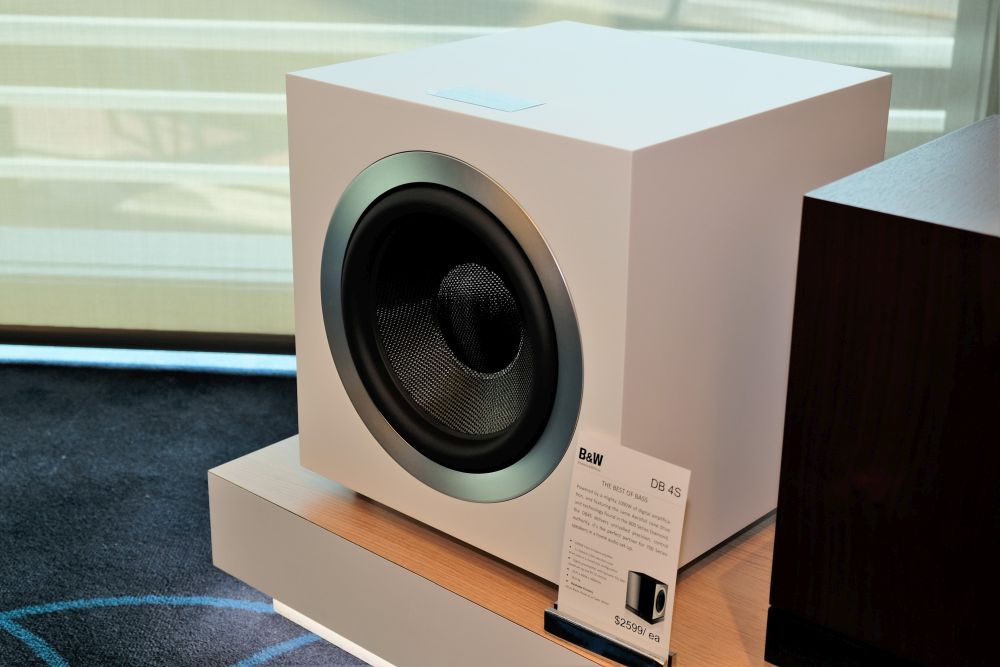 New DB4S subwoofer in gorgeous satin white (also available in gloss black and 'Rosenut').
The entry point single 10-inch DB4S retails for AU$2599 while the range continues with the DB3D and its twin 8-inch woofers at AU$3599, the AU$5300 DB2D with twin 10-inch woofers (all with 1000 watts Hypex on-board amplifiers) and culminates with the AU$6900 stunningly powerful DB 1D with two 12-inch woofers and 2000 watts of on-board Hypex amplification. All feature a superb frequency response extension down to 10Hz at minus 3dB (350Hz upper range) and multiple XLR and RCA connectivity. The subwoofers with twin drivers feature an 'Opposed Balanced' configuration which results in reduced cabinet resonance and vibrational distortion making for cleaner, tighter bass output.
The new 700 S2 speakers and the DB series subwoofers will be available around Australia from selected Bowers & Wilkins retailers from October 2017.
Australian Distributor: Bowers & Wilkins Australia
+61 2 9196 8990
www.bowers-wilkins.com
Prices: See story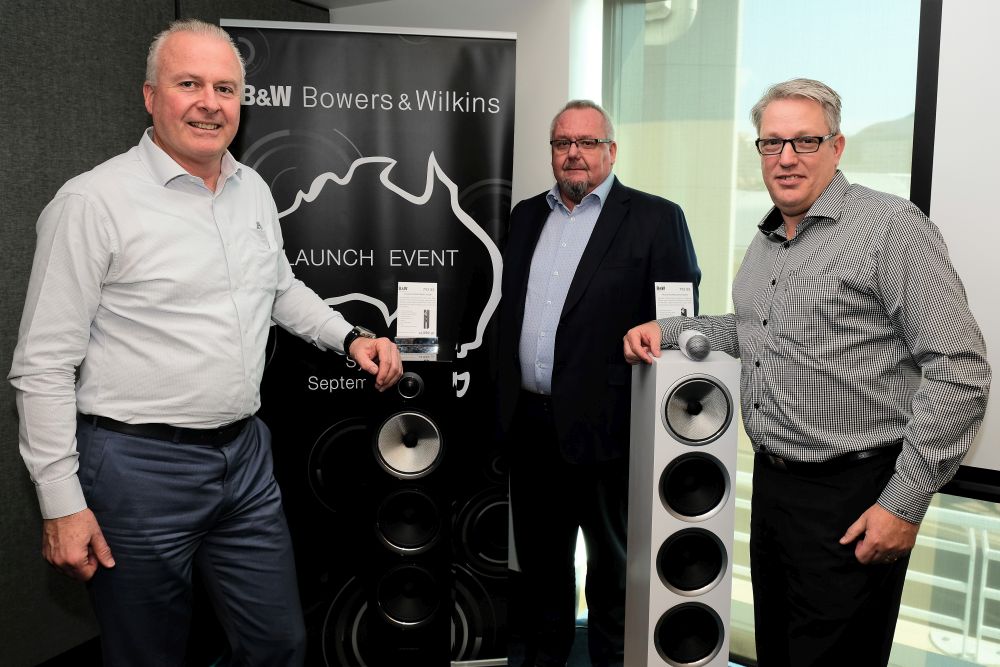 Lars Hundborg CEO B&W Group Asia flanked by John Martin Director of Sales and Angus Fischer General Manager Bowers & Wilkins Australia