After what has been a long gestation and subsequent development and improvement period, DiDiT finally… did it – the company announces production of the revised, and at last finalised, DAC212SEII and Hyper-AMP212.
Standing for Different In Design/Different In Technology, DiDiT launched in 2007 and is the product of a group of five dedicated and passionate Dutch audio enthusiasts and engineers. The company does things a little differently. For starters, the product portfolio is minimal and, at this stage, includes the newly introduced DAC212SEII digital-to-analogue converter and the Hyper-AMP212, a Class-D amplifier featuring proprietary engineering and amplification circuitry. What's more, versions of these products have been around for some time (reviews go back to 2019) but DiDiT considers those as advanced "prototypes" and precursors to these final versions.
DiDiT's new DAC212SEII now includes balanced XLR analogue outputs and a re-tweaked circuitry which features ESS Technology's ES9038 32-bit Pro Sabre DAC conversion. The new production DAC212SEII also features a second headphone output which can be configured to provide signal to two headphones or separate channel outs to a single headphone set (function is selectable via remote control). The DAC212SEII also now includes an Ethernet RJ45 port. The headphone amplifier is a stout 4000mW-capable unit with low output impedance making it suitable to drive the most difficult of headphone loads.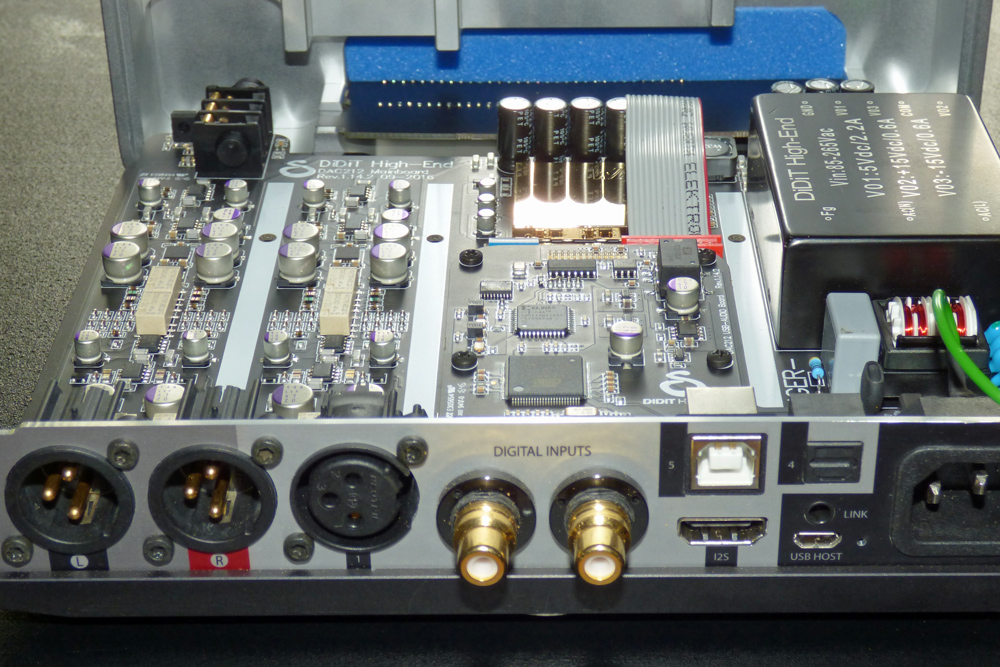 Digital inputs include AES/EBU via XLR, coaxial RCA S/PDIF, Toslink optical, USB audio, HDMI I2S and, as mentioned above, Ethernet RJ45. The DiDiT DAC212SEII supports 32-bit PCM from 44.1kHz to 384kHz, DXD and DSD64 to DSD512.
The DAC212SEII is constructed from a solid aluminium billet and is machined into a 'clamshell' chassis assembly which is said to be vibration resistant. The included remote control is equally well constructed from machined solid aluminium.
The Hyper-AMP212 has been under development for some years and features DiDiT proprietary Class-D technology. So it's not an off-the-shelf modular implementation but a DiDiT development by partner and engineer Sebastiaan de Vries. The amplifier is dressed in a machined-from-solid aluminium chassis matching the aesthetic of the DAC212SEII with a newly-designed low noise heat management system.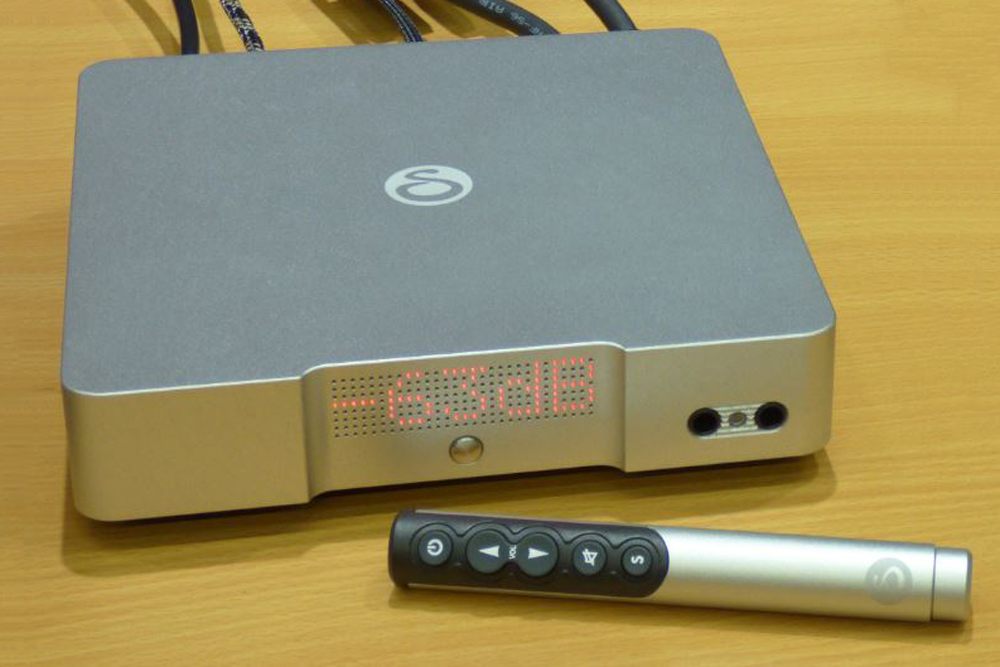 The new production amplifier sports a more robust 500 watts power supply, upping the ante from the previous version's 300 watts power supply. The Hyper-AMP212's power output is rated at 100 watts into 8 ohms "conservatively". Distortion has been quoted as a low 0.00025% while Signal-to-Noise Ratio (SNR) is 130dB. Analogue inputs are provided via a single balanced XLR option while the diminutive unit features proper high quality five-way speaker binding posts. The Hyper-AMP212 features an on-board streamer (based on a Raspberry Pi Compute Module 3 microcomputer) is a certified Roon Endpoint and is DLNA and UPnP capable (NAS Drive compatibility).
Ian Ross Brown from Australia/New Zealand importer Critical Sound Information told SoundStage! Australia, "In most Audio designs a common ground return path is used. In such situations it is hard to control current loops which can increase distortion and noise. A design difference with DAC212, sees the line Amplifier stages float with no reference to ground. To accomplish this, the internal interface from the DAC to the voltage gain stages is truly balanced. This ensures the circuits remain immune to ground loops/interference - with the added bonus of increased headroom."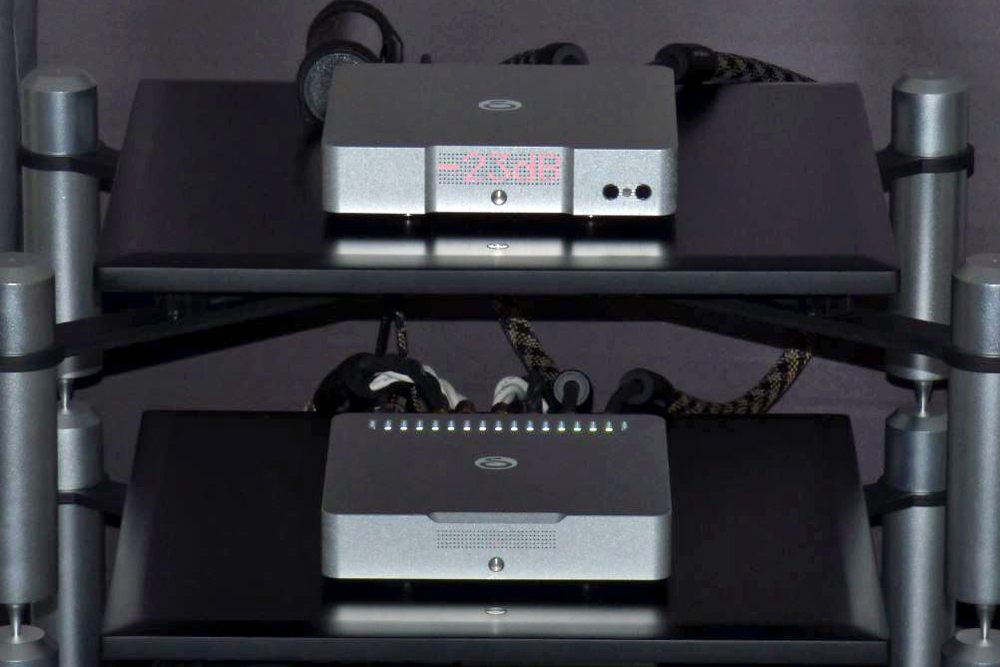 The new DiDiT DAC212SEII and Hyper-AMP products are in production and will be available soon via audio specialist dealers around the country.
DiDiT DAC212SEII DAC and Hyper-AMP212 Amplifier
Price: AU$7995 each
Australian Distributor: Critical Sound Information
+64 6 873 3350
www.criticalsound.co.nz