Multi-award winning Australian artist, industrial designer and engineer Kostas Metaxas introduces the bespoke Papillon, his audio company Metaxas & Sins' third reel-to-reel player/recorder.
Metaxas & Sins is celebrating its 40th anniversary and the audio company with the most outrageously-designed products has now launched the Papillon reel-to-reel player/recorder. Metaxas & Sins claims the new creation is "the first 100% technologically new reel-to-reel tape recorder to be built in 50 years." In addition, the Papillon is certainly the most beautifully designed tape player since the technology's inception.
The Papillon bears the same design language Metaxas & Sins has been developing over the last few generations of products and joins the company's Tourbillon and T-RX location recorders. The aesthetic lexicon is one of immaculately machined aluminium and custom-designed elements shaped into organic, flowing forms which almost camouflage-in-beauty the sophisticated circuitry and functionality required for audio reproduction. These are high performing high-end audio products that are also works of art and meant to be proudly displayed, not tucked away in a closed rack. Metaxas has applied the company's radical industrial motifs to the new Papillon but, in our opinion, in an expertly-blended mix of functionality and custom design.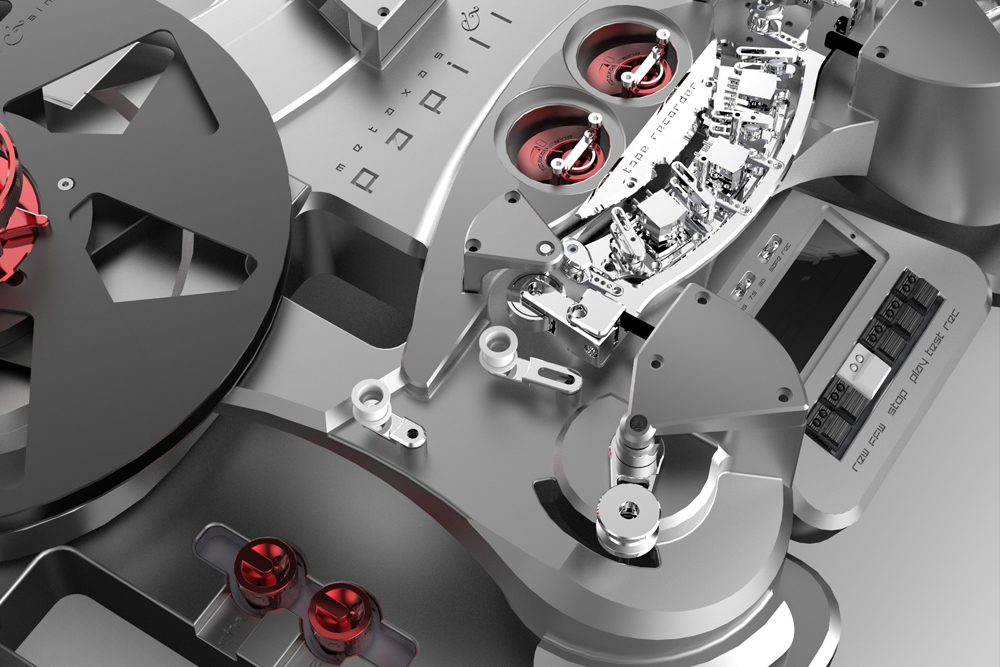 Kostas Metaxas told SoundStage! Australia, "Nowadays, mostly recorders from the 60s and 70s are continually serviced by old-school technicians because there simply is still no way to capture the vivid reality and depth of richness that tape offers over the strictly digital medium." Metaxas went on to say, "The most well-kept secret among the most elite of recording artists is that they still use technology from even before the 1940s to capture their 'emotional essence' or 'spirit' in their recordings."
In fact, Metaxas is a frequent visitor to venues around the world where he captures and produces orchestral, chamber and jazz artists in their purest forms via audiophile-level recordings. Metaxas has even developed the MX-5, a custom 5-channel mixing desk/board which he uses in tandem with the reel-to-reel recorders. Of course aesthetically, the MX-5 is no average mixing desk and sports the same flowing lines, bespoke meters, etc. which have become Metaxas & Sins' trademark.
Metaxas & Sins offers complete system solutions from source to loudspeakers (including the most remarkable headphone amplifiers extant) all sharing the same design flair while promising high performance.
For further information and enquiries regarding Papillon and other Metaxas & Sins products please refer to details below.
Metaxas & Sins Papillon
Price: TBA
Metaxas & Sins BV
Olympisch Stadion 24
1076DE Amsterdam
The Netherlands
+ 44 7937 029 312
www.metaxas.com