Giant analogue specialist Pro-Ject recently announced two new record cleaning machines in differing sizes to cater to all 'vinylphile' space and record 'cleanliness' requirements.
The new record cleaning devices share many design aspects but their form factors have been aimed at audio enthusiasts with differing space requirements. With those audio and music lovers with limited space in their listening environments, Pro-Ject is offering the VC-E record cleaner which is a compact design taking up minimal space. In contrast, the VC-S2 is a full-sized unit which follows, as a second generation, the highly successful VC-S.
Despite the compact size, the VC-E does not skimp in terms of quality. The unit features a solid chassis built from 'aluminium composite' panels. On-board is a 500ml reservoir tank which holds the vacuumed liquid. The cleaning process is said to provide a fully-dried record in either one or maximum two rotations. The plastic record clamp has been designed to provide moisture and cleaning fluid protection to the record label.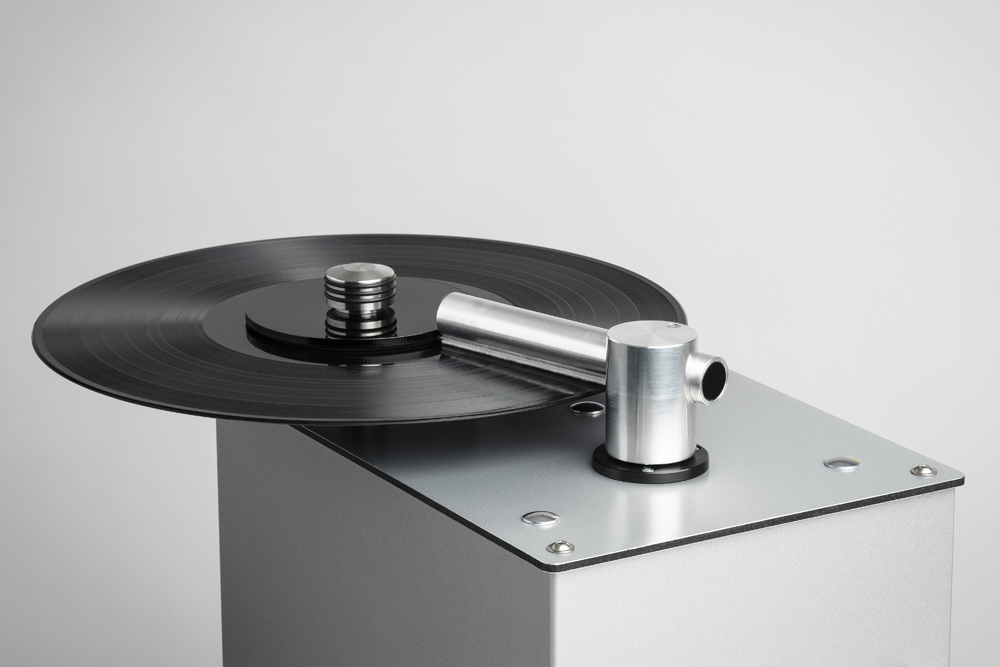 The VC-S2 is a full-sized record cleaner which improves on the previous VC-S model. Compared to the VC-E, the increased size allows the use of a larger, more powerful motor and the implementation of extra noise reduction techniques to be applied for an overall quieter cleaning process. Of course, the larger format also allows a much bigger vacuumed liquid reservoir which is now 2.5L. The same label-protecting design has been applied to the record clamp which is now built from aluminium as opposed to the VC-E's plastic clamp. Again, the VC-S2's chassis is constructed from a high strength aluminium composite material.
Both the Pro-Ject VC-E and VC-S2 record cleaning machines will be available in Australia and New Zealand from mid-December at specialist audio dealers.
Pro-Ject VC-E and VC-S2 Record Cleaning Machines
Price: VC-E AU$749, VC-S2 AU$899
Australian Distributor: Interdyn
+61 3 9426 3600
www.interdyn.com.au