Following the well-received Sweet Maxwell standmount speakers, M8audio has announced a floorstanding version which evolves and extends the principles used in its older sibling.
The Sweet Maxwell loudspeaker (read our full review here) is not only a success story in terms of a new brand launching into the crowded loudspeaker space, but it proved to be an exceptional performer endowed with extraordinary build quality and extremely attractive styling. Now, M8audio is extending both physically and conceptually the original Maxwell model. The new 'Tower Maxwell' is now a full range floorstander which embraces the original distinct flowing, almost organic aesthetic of the standmounter.
The Tower Maxwell is M8audio's flagship speaker and will be shown for the first time at the StereoNet Melbourne Hi-Fi Show 2019. The new speaker features a combination of high quality drivers from the upper echelons of SB Acoustics' stable. The Tower Maxwell is a 3-way design incorporating a high resolution 28mm beryllium tweeter, a proven 165mm Egyptian Papyrus midrange driver and a powerful 250mm long-throw side-mounted woofer.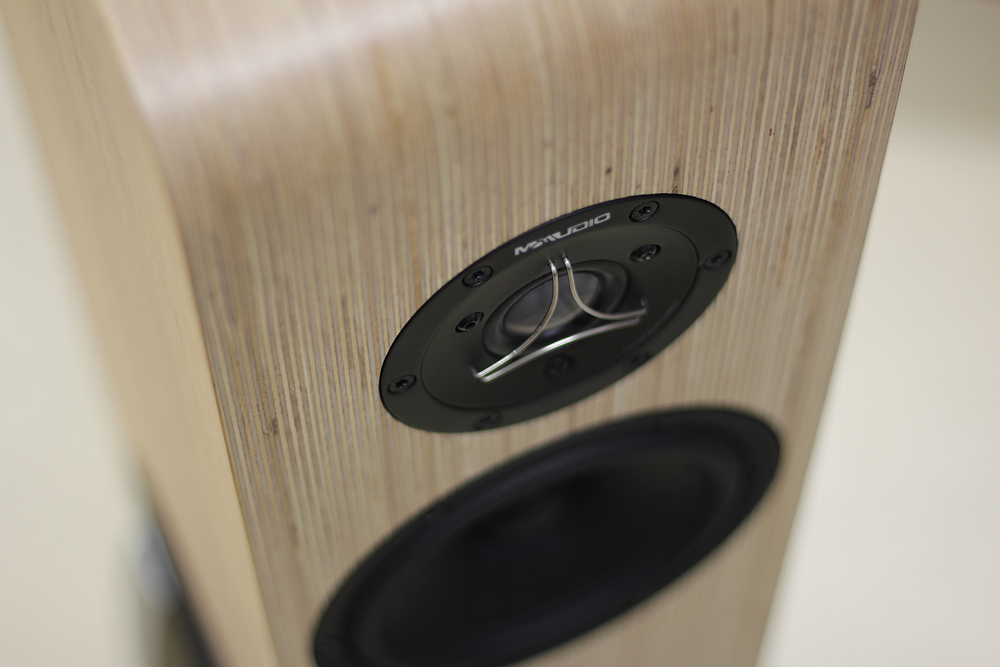 While the Tower Maxwell's specifications have not been finalised, it would be rational to expect a high quality, well designed crossover network which will bear fairly high efficiency and very good bottom end extension. The numbers quoted for the Sweet Maxwell standmount sibling would seem to reinforce the above, especially the low-end extension capabilities which, for the standmounter, were a very extended-for-the-size 47Hz.
M8audio Founder and chief designer Mark Thomsen told SoundStage! Australia, "A lot of attention has been put into making this speaker. It's able to reproduce every music genre with exquisite detail and finesse while maintaining composure and musicality regardless of what you throw at them." Thomsen went on to say, "I am proud of the way everything has come together. Bass digs deep with plenty of grip and unusual slam. The midrange is really open and blends perfectly to the airy beryllium tweeter. The voicing is open with very realistic vocals that draws you in and lets the music come alive. Though there is a glowing warmth and an inviting bass emphasis that makes the speaker very engaging and enjoyable for hours on end."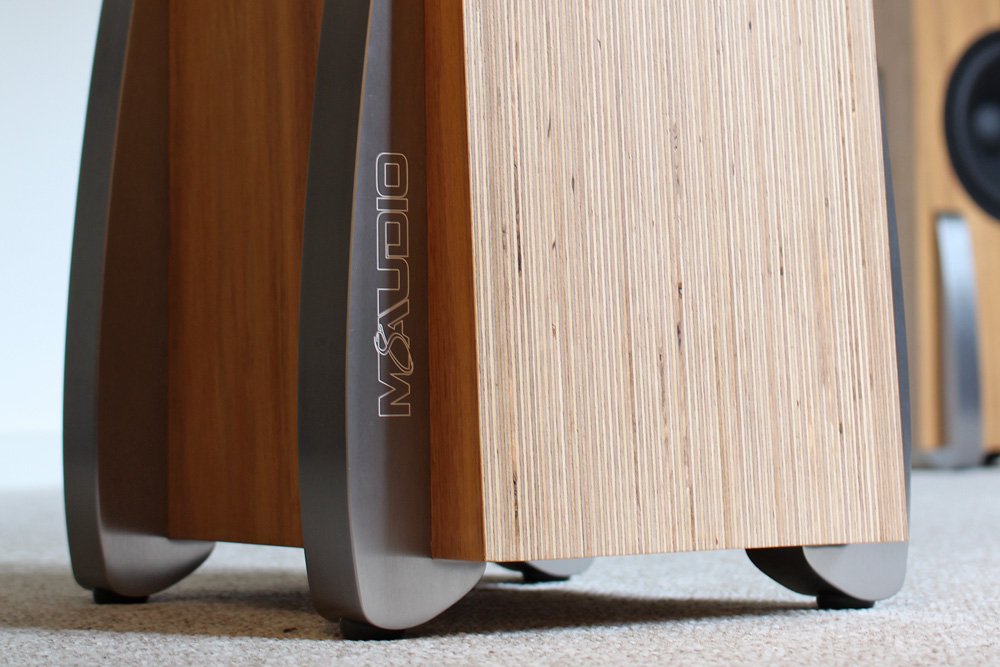 The new Tower Maxwell speakers can be purchased directly from M8audio at a recommended retail price of AU$23,000 a pair.
M8audio Tower Maxwell Loudspeakers
Price: AU$23,000
M8audio
7 Margot Street
West Footscray VIC 3012
Australia
+61 (0)4 32 322 807
www.m8audio.com