As part of Hulgich Audio's ongoing loudspeaker development program, the Australian company has announced new floorstanding and standmount speakers with refined versions of proprietary technologies as used on the highly-acclaimed Ella Mk.II design.
Both the new floorstanding Duke speakers and the standmount Nina adopt Hulgich Audio's LDBT (Low Diffraction Baffle Technology), CST (Coherent Sound Technology) and ICCT (Impedance Correction Circuit Technology). The LDBT feature has been adopted in order to provide a smooth frequency response both on- and off-axis over a wide dispersion pattern on the horizontal and vertical planes. These aspects are usually associated with sonic presentations offering good soundstaging and imaging. The latter two techs (CST and ICCT) being, most crucially, important aspects of the high quality crossover design which aim to provide good driver integration and benign impedance curves.
Hulgich Audio's Founder Nicolas Hulgich told SoundStage! Australia that the CST technology, "… ensures a coherent sounding loudspeaker where all drivers simply naturally blend together as one source point of sound. By using CST Hulgich Audio speakers have a very refined sound with pinpoint imaging and a large soundstage including depth, width and height. The sweet spot is very large and the soundstage never collapses, regardless whether you're sitting down, standing up or moving around in the room."
The Duke is an attractively-styled floorstanding speaker in a 3-way front ported configuration. Hulgich Audio has selected the high quality SB Acoustics Satori 1.2-inch tweeter mounted on a decoupled aluminium plate and features a T-shaped pole piece for low distortion and pressure-optimised dual rear chambers said to improve dynamic expression. The tweeter is supported via SB Acoustics' highly regarded Satori 6-inch 'Egyptian papyrus' composite driver. This superb driver features a massive neodymium motor system, a fibre glass high temperature voice coil and an extended copper pole piece. Finally, for an all-Satori show, the low frequencies are handled via a 9.5-inch hard paper driver with large voice coil and a vented pole piece for high power handling.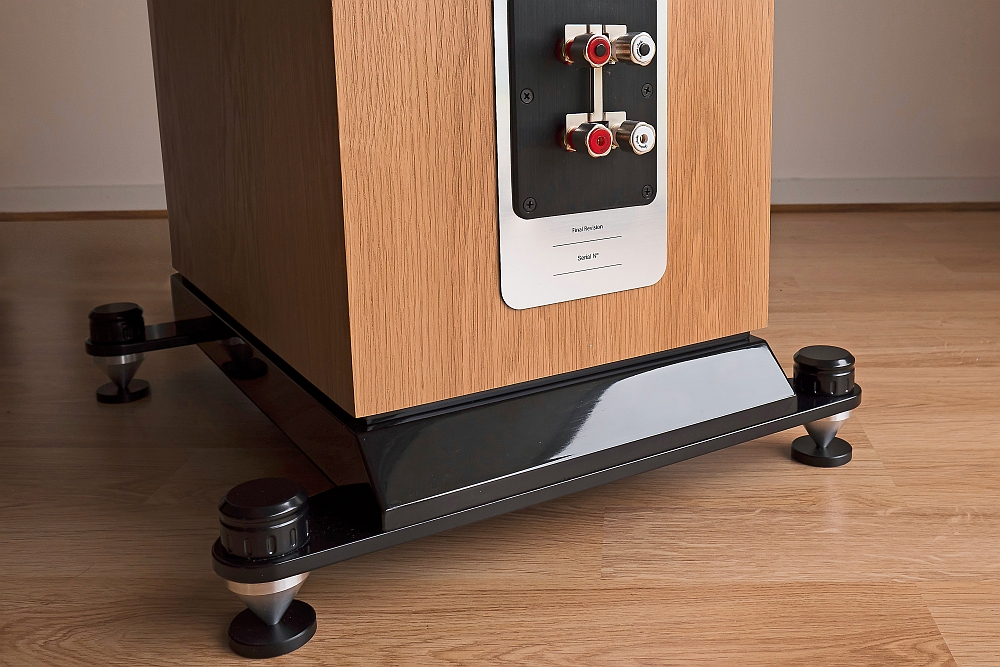 The Duke's frequency response spans from 25Hz to 23kHz with a sensitivity of 88dB (1m/2.83V) matched to an impedance quoted to be nominally 4-ohms and said to provide wide compatibility with amplifiers of either valve or solid state design.
Similar design care – and Satori goodness – has been poured on to the Nina standmount speaker, said to possess "the same" dynamic prowess and grandeur compared to its floorstanding brother. The all-Satori driver complement features the same 1.2-inch tweeter, this time mated to that line's revered 6.5-inch mid-bass driver. Nina's frequency response goes across the spectrum between 36Hz and 23kHz with a similar impedance plot at a nominal 4 ohms mated to a sensitivity of 86dB.
Of the Nina speakers, Nicolas Hulgich said, "… these loudspeakers provide a high degree of control over an extensive frequency range. They create a precise soundstage and eloquent bass performance from a stand-mount cabinet and can be effortlessly enjoyed for long periods at low or high volume levels. Don't be fooled by its size as the Nina's can deliver the same dynamics, soundstage width and depth, and harmonic expression as our larger, floorstanding loudspeakers."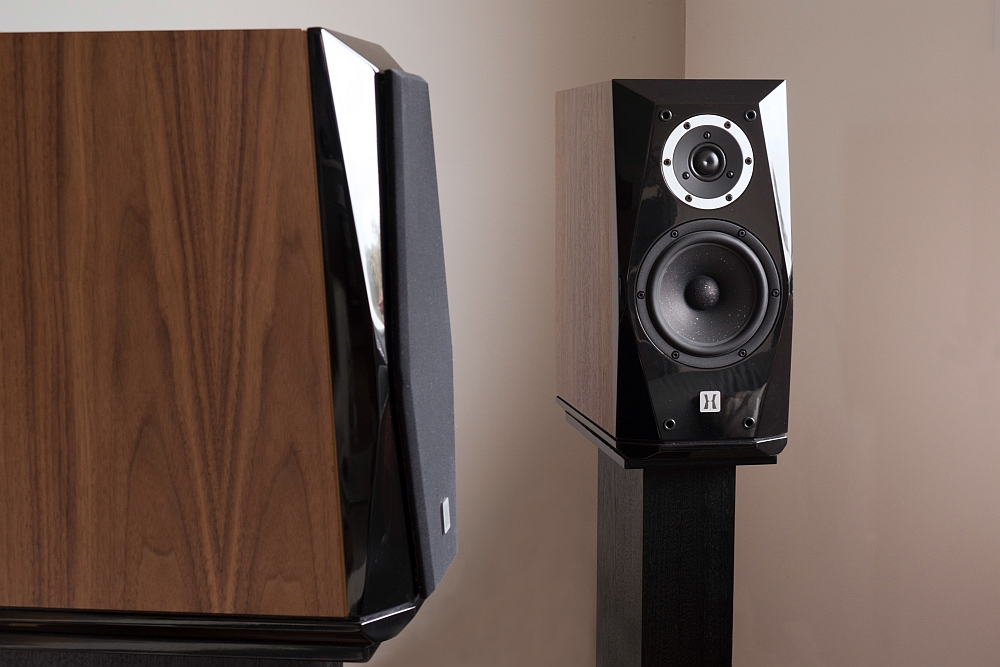 The Duke and Nina loudspeakers are available direct from the manufacturer, at this stage. Prices were unavailable at the time of publication so Hulgich Audio has requested direct contact via the details below.
The Duke and Nina loudspeakers will be on show at the International Hi-Fi & Home Entertainment Show Melbourne 2018 from October 12-14.
Hulgich Audio
+61 401 419 342
www.hulgichaudio.com.au