There are few more respected names in Audio than that of Audio Research. I won't go into the long history of the 47 year old, Plymouth Minnesota based company here (it's easily available with a simple search online after all) but, suffice to say, Audio Research's credentials are impeccable when it comes to its well established success, technical prowess, diversity and, more importantly, sound quality.
From the very first offering, Audio Research products have had a definable character and sound. Build quality has always been impressive and appearance is that of a no nonsense, mature and recognisable design. The VT80 Amplifier and LS28 Preamplifier are part of Audio Research's new Foundation Series of components, which includes the DAC9 and PH9 Phono Stage. These offer a more modern design form, along with conveniences such as remote control, bright green LED displays and microprocessor controlled function. And yet, it's obvious at first sight who built these units – the Audio Research 'DNA' is clearly visible everywhere.
The VT80 Amplifier sports an alloy mesh cover, sloping forward at the front to cover the transformers and the valve compliment. The 10 gauge, aluminium fascia is clean and devoid of protruding controls, save for two handles and a single, central on/off push button. The LS28 is likewise clad and shares the same form factor with the bulk of the face taken up by the dark tinted screen of the display, where the functions and levels are clearly displayed in green during use. Below there are six small control buttons and two larger rotary dials around the display screen. Both units display well together and will fit into most modern decor, in an industrial kind of way.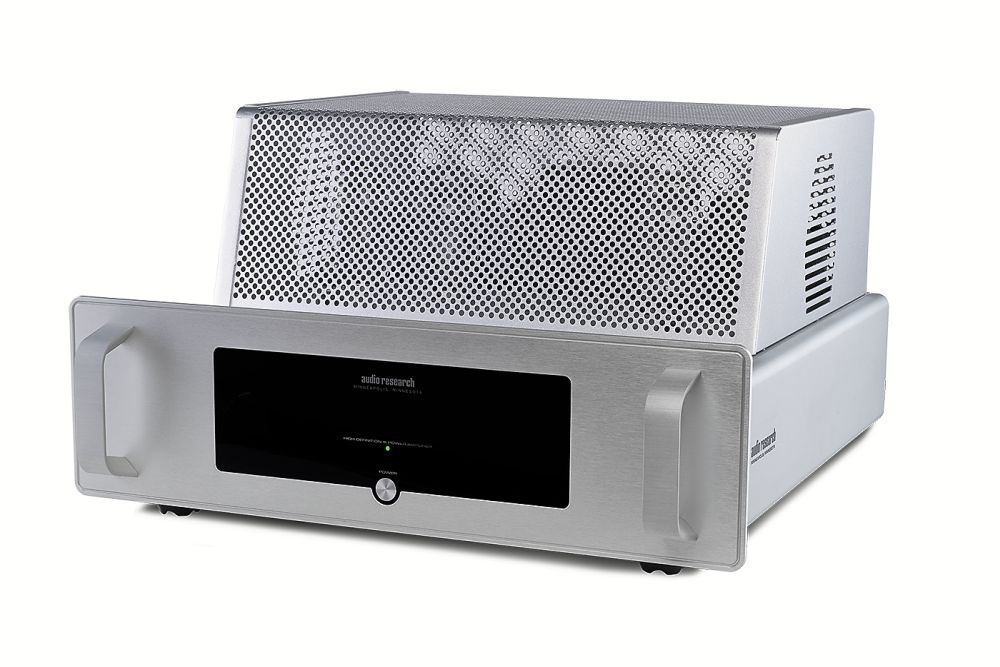 The things you find…
My experience with Audio Research started about 20 years ago, when I became the proud owner of what was left of an Audio Research D250 Amplifier. This particular unit had been discovered stripped and disposed of in a dumpster in a remote part of the state. Only the chassis and transformers remained but, being always the optimist, I tracked down the authorised Audio Research agent and asked him to rebuild it. After approximately 12 months and a not-inconsiderable bill, I had a complete and working amplifier (thank you AR guru Eddie). That D250 remained with me for several years, powering everything from Altec Barcelona's to Infinity RS4.5s. Incredibly powerful, what remains in my memory is the ease of its performance and the constant ability to deliver its own high quality sonic signature, no matter the speaker or source. Inevitably though, it was eventually sold to fund the never ending procession of audio through my system at that time. I believe it is still performing to this day, which is testament to the product itself, as well as the restoration.
The combination of the VT80 and the LS28 remind me in some ways of my time with the D250, albeit on an expectedly smaller scale. The same sense of muscular control is present, although of course the VT80 at 75 watts per channel (20Hz to 20kHz) is giving away some strength to the D250's monstrous 250 watts. But the difference is less apparent than might be expected and this is partly down to the way the VT80 delivers its power. Somehow, Audio Research have created an amplifier that comes extremely close to bridging the gap between solid state and valve sound. Audio Research specifies the VT80's frequency response as spanning from 0.7Hz to 80kHz at -3dB points and 1 watt with a channel separation of 112dB and a signal-to-noise ratio (SNR) of 115dB. The VT80 features 15db of overall feedback and the transformers allow 8 ohms and 4 ohms operation via the taps and posts provided. While not as massive as some of the Audio Research Reference models, neither are lightweights and the VT80 weighs in at 20.7kg with the LS28 at 7.4kg. The VT80 can use 6550, KT88, KT90, KT120 or KT150 output valves, all with auto-biasing and features an hour counter on the rear panel. Output valves are individually fused and there's even an R232 connection for automation inputs and control. Connections are via either RCA or XLR, as is the LS28 Preamplifier.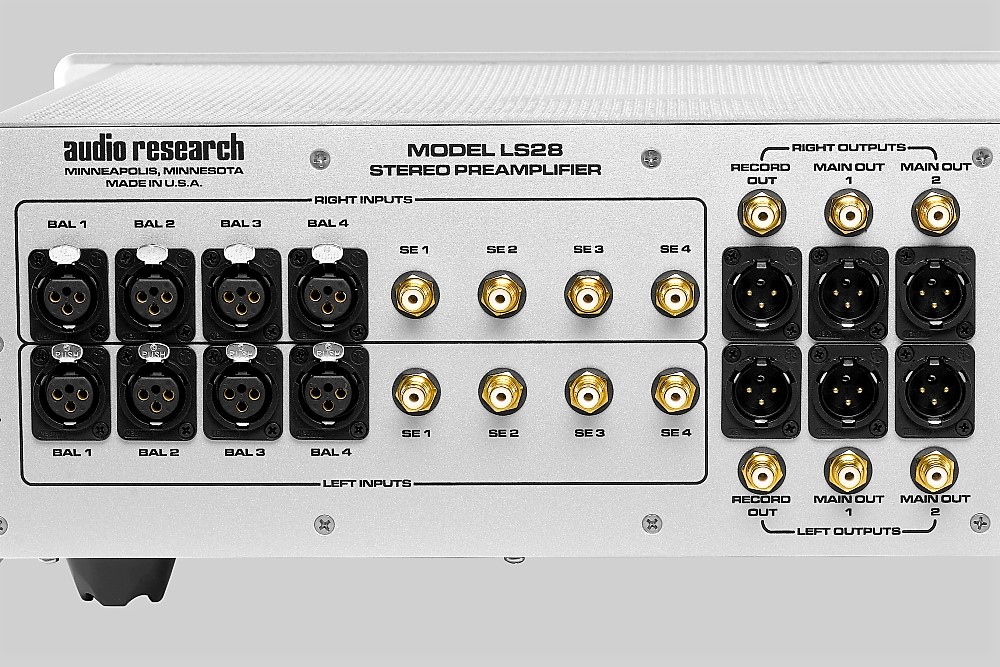 The LS28's remote control is a solid chunk of alloy, with definite and tactile buttons. Four RCA inputs and four XLR inputs allow connection of all needed sources, along with individual naming via the menu. Usefully, the LS28 has two sets of RCA and XLR outputs as well, meaning bi-amping is straight forward. Home Theatre bypass is a prerequisite in today's domestic systems and the LS28 has this, along with auto shut-down and an hour display for the four 6H30 valves. Gain is 18.5dB in balanced mode and 12.5dB in single-ended mode. Input impedance is an easy-to-match 100 kohms balanced, 50 kohms single-ended while output impedance is 600 ohms balanced and 300 ohms single-ended. The LS28 is non-inverting in its polarity.
There are those listeners to whom valves are the only solution, whereas others are solidly in the solid state camp. And of course, "never the twain shall meet"! Many an audiophile debate has been had of the relative merits of both designs with proponents passionately and vehemently defending their favourite camps. The best part of it all is that what polarises the discussion is exactly what is so hotly contested. The smoothness and beauty of valves vs the accuracy and control of solid state. Very few amplifiers are able to successfully encompass the character of both technologies within a single valve, or solid state component. The VT80 manages to have a foot in either camp, without sacrificing the virtues of either. Coupled with the LS28, the sonic impression is one of attack without aggression, control without dryness and lushness without softening of musical character.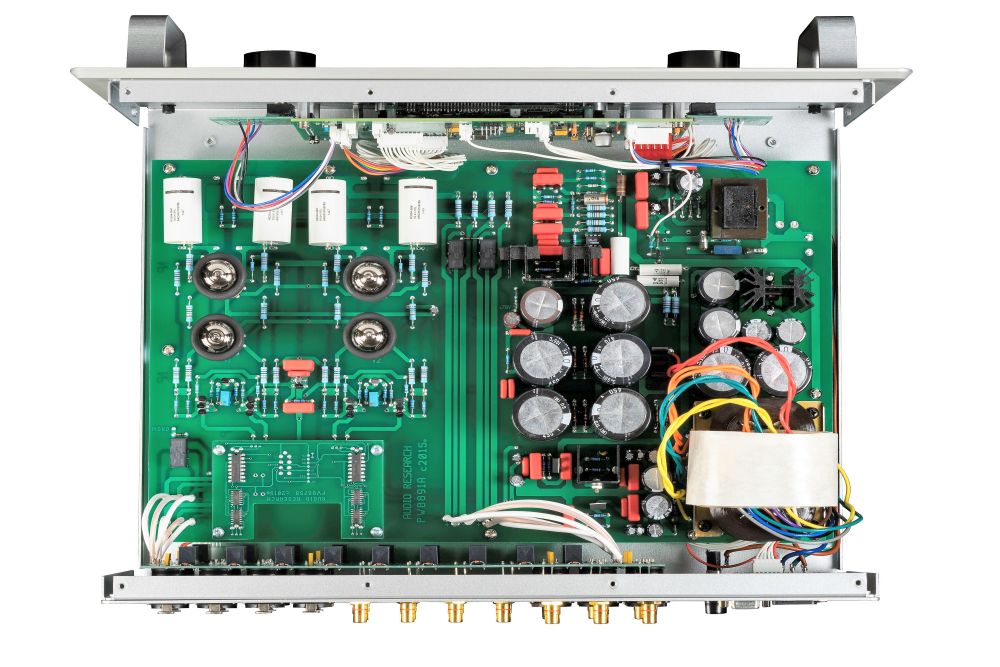 Bathing in the Glow of Tubes
Tubes or valves? What do we call them here in Australia these days? I hear both, but valves will do for now. There's an expectation I think, when you're about to listen to valves. It's an anticipation of warmth, air and transparency. Maybe with a bit of history and softness thrown into the mix. Whatever the preconceptions might be, the Audio Research VT80, together with the LS28 offer all this, but with something extra and – at least to this writer – somewhat unexpected.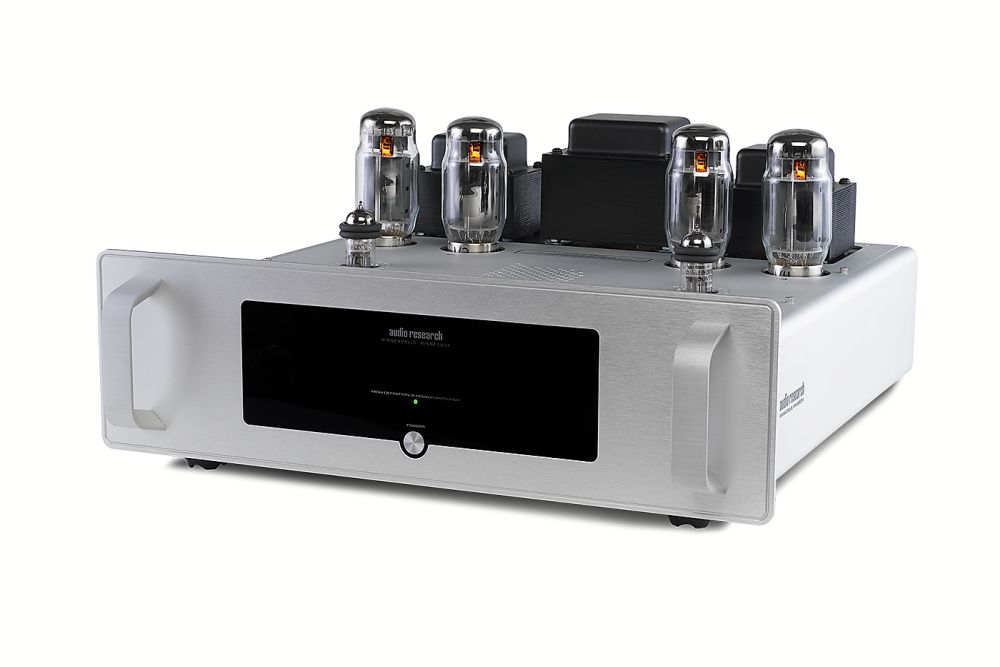 Basically, they're fast. Very fast. In fact, they're quicker and more agile in their responses than quite a few solid state amplifiers I've heard recently. By this I don't mean, for a second, that they have a dry or brittle character to them. Just the opposite in most areas. Pink Martini's rather splendid 2009 Splendour in the Grass is a smooth, 'lounge pop' kind of album, at least in the first half. With multiple language songs throughout (China Forbes sings in five languages!) it's a toe tapping kind of sound and a good test of a system's musical ability, even if some of the themes are a touch morbid and feature a couple's quarrelling. The stand out is Track 8 "Over the Valley", an original ballad that really swings along and has a lilting and playful feel. The Audio Research VT80 provided all the dynamics and edge required to convey the emotion, while the LS28 just let the music through. The sound signature of the source, my long term modded Cary 303/200, was in evidence and the switching between up-sampling and standard quite noticeable.
Laura Fygi's At Ronnie Scott's is of course a familiar disc to most listeners. It's been stable fodder at almost every Hi-Fi Show I've visited, to the point where it can become overplayed. My copy is a Hybrid SACD/Rebook surround pressing from 2003. Track 4 "Don't It Make My Brown Eyes Blue" is of course a well-known song. But Fygi's amazing vocals and smooth, breezy jazz voice comes through so very well with valves. At times however, I've heard it sound "syrupy" and too even, with no dynamic swing or change in levels. Not so here, her voice was there, but so was the space of the live recording in the London venue. Spatial cues were clear, as were the background club noises and ambience. The VT80 and the LS28 do not use valves to cloud or obscure the musical notes or sounds. Rather, they use the valves to enhance and improve what's playing. Fygi's bass player's instrument went acceptably low while the mid bass and upper bass registers had exceptional leading edge, with accurate tone and precise definition. If your speakers are bass heavy, this combo will bring it all in line back to neutrality with tightness and resolution.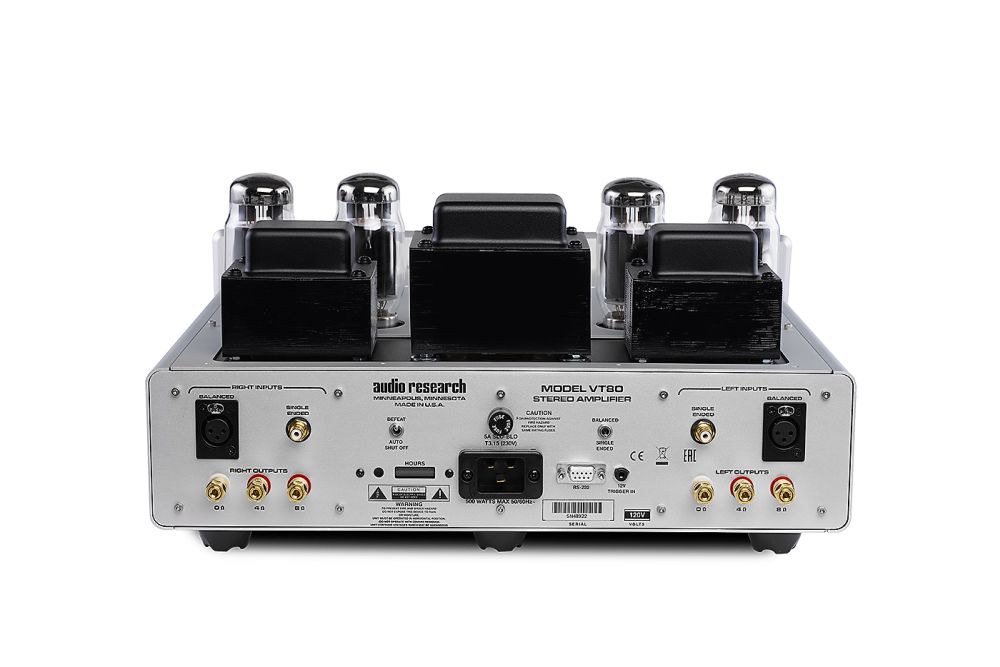 Snare drum hits, bass plucks et al are reproduced in their entirety, but not with the typical 'rounding' of many valve systems. It's somewhat of an audio truism (often misguided) that valve components are inserted in a system to "smooth things out" or to get rid of the dreaded "digititus" of modern playback. I wouldn't recommend either of these components be considered for that task, as they won't hide a single thing. Instead, the Audio Research VT80 and the LS28 both deserve to be front and centre in a system based around them.
Holst's The Planets is such a wonderful album that it should be part of almost every music lovers' collection, in my opinion. My 1993 copy is with Hymisher Greenburg conducting the European Philharmonic Orchestra as released by Symphonia Digital Classics. It's possibly not the most famous issue of this composition but, by golly, it really gets you going! From Mars to Neptune, my toes were tapping. I didn't even worry about turning the volume down for the massive trumpet blasts and the deep, rolling thunder of the tympani. The VT80 and the LS28 did themselves proud with this album and it played the entire way through with aplomb, dynamics and grace. The Audio Research combo didn't falter once and remained clear and clean, right up to the end. Although by then, they were most definitely warmed up to full operational temperature. Interestingly, this album, supposedly conducted by the aforementioned Hymister Greenburg, is a fake and no such conductor exists. It's actually produced by a Mr Alfred Scholz, who records classical albums and then releases them on bargain basement record labels with made up names, such as "Hymisher Greenburg".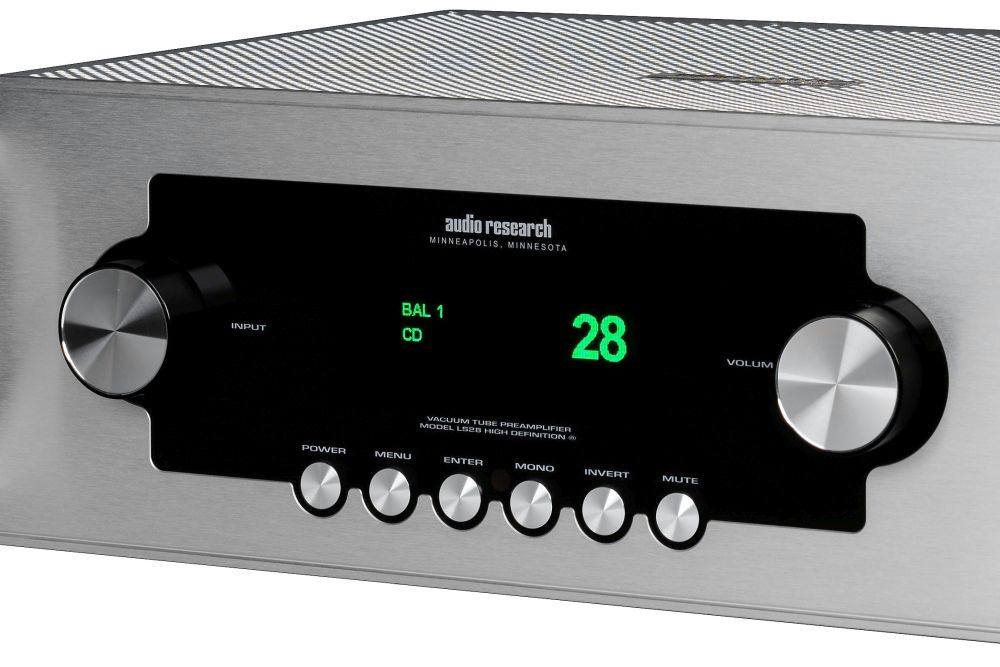 Conclusion
So, what do we take away from our experiences with the Audio Research VT80 and LS28? Well firstly, they are a pair of a chameleons. Although they look, feel and behave predominantly as valve Preamplifier and valve Amplifier, they also have some solid state character to them, and not in a detrimental sense at all. They seem to straddle the fence between both camps rather well. Having the beauty and richness of valve sound, coupled with the drive and edge of solid state is no bad thing. In fact, many music lovers search for just this very thing for years, often without success.
While not inexpensive, what you are buying is not a combination that you will try for a while, then move on for your next audio "fix". The VT80 and LS28 are mature, well designed and extremely competent examples of the craftsmanship and experience of one of the best in the business. The fact that they can appeal to such a wide variety of musical tastes is surely the icing on a particularly delicious cake.
… Scott Campbell
Associated Equipment

Speakers — Acoustic Energy AEII, 2 x Yamaha YST-205 subwoofers
Amplifier — Parasound Halo A21
Preamplifier — Lightspeed Attenuator
Source — Cary 303/200 (modified)
Cables – AJH Alice, Amici & LCR
Audio Research LS28 Preamplifier & VT80 Amplifier
Price: AU$12,495 for LS28, AU$12,995 for VT80
Warranty: Three years parts & labour on electronics, 90 days on tubes
Australian Distributor: Synergy Audio
+61 (0) 3 9459 7474
www.synergyaudio.com
Audio Research
3900 Annapolis Lane North
Plymouth, Minnesota USA 55447-5447
+1 763-577-9700
www.audioresearch.com