A few years ago, I reviewed Linn's Selekt DSM and was well impressed. So, when I was offered the chance to have a crack at the flagship – the Klimax DSM I certainly didn't shrug with nonchalance mumbling "Meh" but rather, I enthusiastically exclaimed "Hell Yeah!" Just ask our Editor Edgar Kramer…
Welcome to The Pleasuredome
The Klimax DSM is Linn's top of the range network music player. Available in silver anodised or black anodised finishes, the Klimax oozes class and is a stunning-looking piece of equipment eliciting responses from casual observers such as "Ohhh it's beautiful" and "Geez that looks very fancy".
With its clean lines, simple, and understated looks, the Klimax is sure to impress. It feels reassuringly solid – and at a little over 16kg it is surprisingly heavy for such a compact piece of equipment. Equipped for streaming services including Spotify, Tidal, Qobuz, TuneIn, and Calm Radio it's also compatible with Airplay and Roon – and it runs cool to the touch. Overall it is very easy to get along with.
Connection-wise, the Klimax has two analogue inputs (balanced and unbalanced), three digital inputs (Toslink, BNC-S/PDIF and USB capable of resolutions up to 24/384kHz) and it supports audio formats including FLAC, Apple Lossless, WAV, DSD64-256, AIFF, AAC, OGG, WMA and MP3. There are two analogue outputs (balanced and unbalanced) for connection to your power amplifier and the S/PDIF input can be configured as a digital output if desired. The AV version is equipped with four HDMI inputs supporting 4k resolution and one HDMI output with eARC capability. Both models offer Ethernet, Wi-Fi (802.11ac) and Bluetooth (v4.2) connectivity.
Optimised for Your Listening Pleasure
Unlike the majority of network music players, the Klimax employs Linn's proprietary Space Optimisation technology to address two of the most significant potential problems of reproducing music the way the artist intended – imperfect speaker placement and the environmental acoustics. It has been my experience that these two aspects can have a huge impact on system performance and are often very difficult and expensive to resolve.
In Linn's own words "Space Optimisation uses sophisticated acoustic modelling to build up a complete picture of how your speakers, their placement, and the unique characteristics of your room interact to affect the sound you hear. It then precisely identifies frequencies that are artificially distorted by your environment, and reduces their energy, to reveal the music that would otherwise be hidden."
Of course, we know the interactions between your speakers and the boundaries of your room can dramatically distort the sound that you hear. For example, placing a speaker in proximity to a wall will add energy to certain low frequencies potentially obscuring subtle details within the music.
Dealing with this can be tricky. Most of us don't have a purpose-built listening room. We have our systems in a place we share with family members within our home, which means we are often forced to place our speakers in more practical locations which often compromises sound quality. Similarly, our rooms are often furnished for aesthetics and 'live-ability' rather than for optimum sound quality, which may set us on a trajectory of improving our room acoustics by the addition of room treatments such as sound absorbers and diffusers. Or we leave well enough alone and learn to live with it.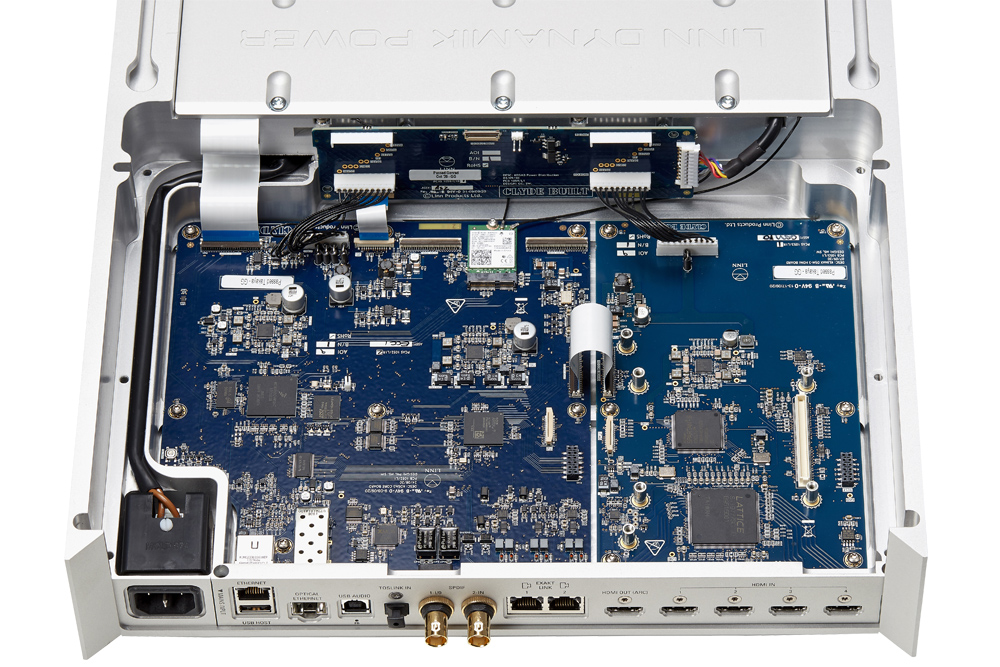 With Space Optimisation however, the Klimax is said to be able to recreate the sound of the ideal speaker placement, from virtually any location, allowing you to position your speakers exactly where you want them and still enjoy great performance.
If you own speakers that have been modelled by Linn (full list available on their web site), Space Optimisation models these interactions by taking account of the characteristics of your speakers, such as the position of each drive unit and the response of bass reflex ports. Even if your speakers haven't been measured and modelled, you can still enjoy the benefits of environment and speaker placement optimisation based on their location in your room.
Finally, if you own a Linn Exakt speaker system, you'll be able to employ Space Optimisation+ which incorporates even more advanced speaker modelling that's specific, not just to the model of speaker, but to the unique pair of speakers in your home resulting in the highest level of performance improvement.
So just how does Space Optimisation work I hear you ask? Well, as I wrote about in my review of the Selekt DSM, the input signal is digitised at 24-bit/192kHz resolution and using parameters such as the speed of sound, wavelengths and distances from the source to nearby reflective surfaces Linn claims that it can predict very accurately what frequencies need attenuation, and by how much, to counter the deleterious effects of the room.
Space Optimisation takes a dynamic approach by accounting for how the pressure in a room changes over time. This dynamic approach allows the optimisation to target not only the amplitude of room modes but also their decay. This ensures a better balance between low and mid frequency energy for a more coherent overall sound.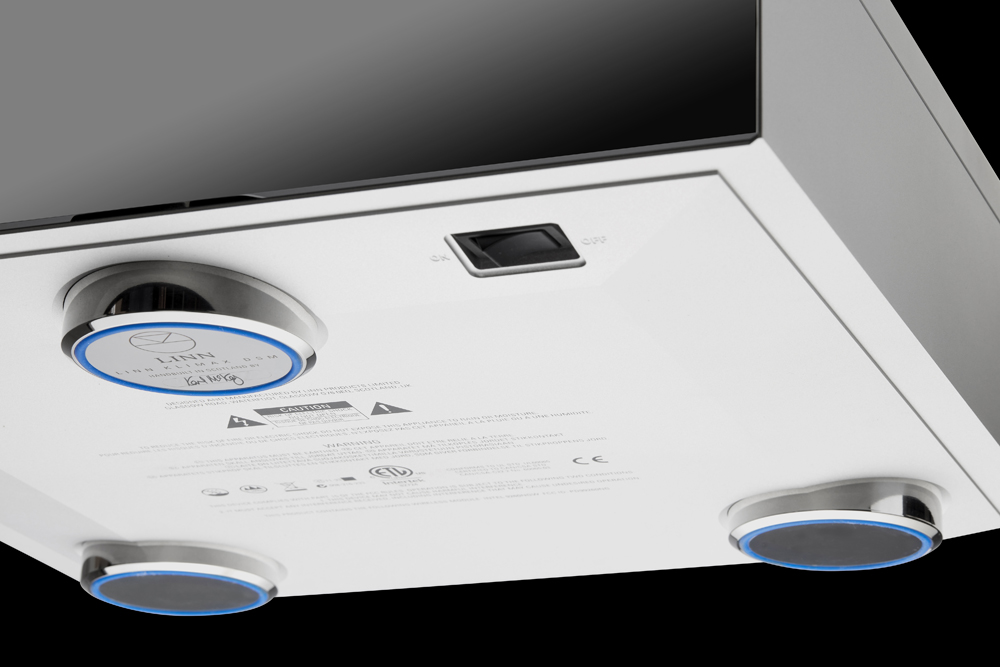 Linn believes that an acoustic measurement of the interactions between your speakers and room can have many sources of error which may affect the accuracy of the measurement. These include: the choice of measurement stimulus (MLS or a log chirp), external noise, quality, calibration and positioning of the microphone (which can be sensitive to within a few centimetres). Instead Linn believes the use of acoustic modelling removes these sources of error and thus has clear advantages over acoustic measurement in understanding the interactions between your speaker and room.
It's Organik
Of the technology employed in the Klimax, Linn is most proud of its new DAC architecture which they have named Organik. For a detailed explanation of all of the design principles Linn has a video available on its website at www.linn.co.uk/new-klimax-dsm which I highly recommend you watch as it shows Linn's impressive in-house manufacturing technology, the considerable investment in equipment and the engineering the company employs to produce its range of audio components. In the meantime, my take-away is, in essence, this:
The precision-machined all new enclosure design provides important acoustic isolation as well as visual and tactile luxury. The surface of the enclosure boasts a series of diamond cut circles which echo the grooves of an LP record. The Klimax invites touch and seeks to restore the physical, instantaneous connection between the listener and their music. The control 'dial', which is mounted on a high-quality bearing for the smoothest operation, is a badge of pride for Linn. Made from precision-cut glass and containing 100 status lights, the dial allows you to adjust volume and source and even move back and forth in your music selection (there's also an in-built proximity sensor which wakes the unit automatically as your hand approaches the unit).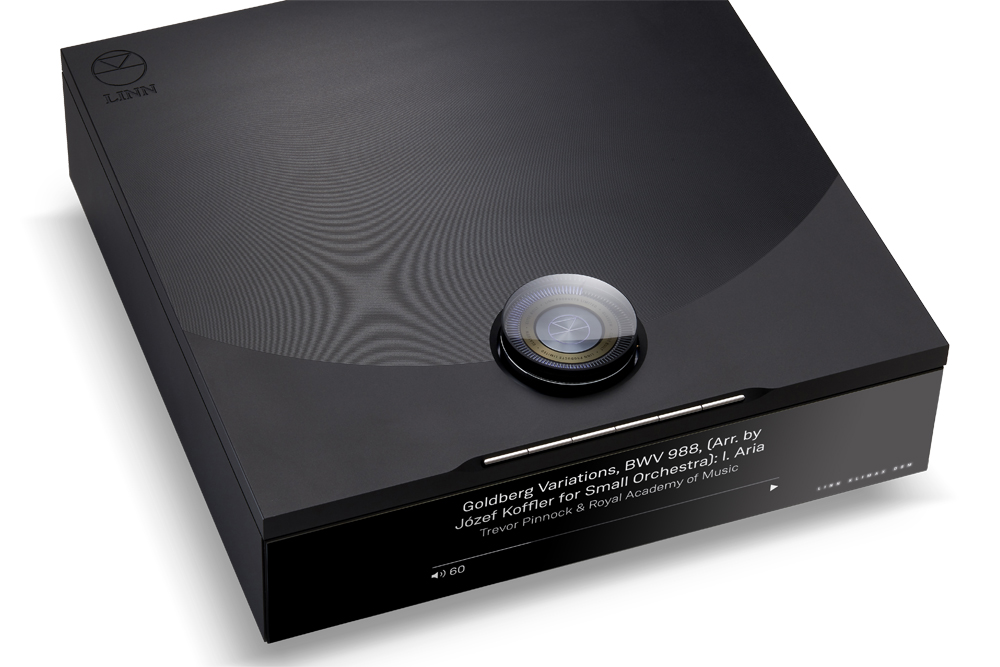 On the front face are a series of user programmable smart buttons that can quickly be assigned functions such as Radio stations presets, inputs, or Playlists from your streaming service. Of course, full operation is also possible from the listening chair courtesy of the free Kazoo app provided by Linn.
On the inside is the beating heart (Linn's words) – the ground-breaking, home-grown proprietary all-Linn Organik DAC. Organik utilises FPGA processing combined with a discrete conversion stage which offers significantly lower noise and distortion and greater accuracy in preserving the original signal than anything Linn has achieved before using 3rd party chipsets.
The same level of attention to detail is present on the inside with precision cut pockets and partitions to separate the analogue sections from the digital and power stages reducing interference and preserving signal integrity.
Set Up and Configuration
My Sonus faber Amati Homage speakers had to be modelled as a point source as they have not been measured by Linn for Space Optimisation. When speakers are fully measured by Linn the algorithm takes into account the placement of the drive units, the cabinet size and the resonance frequency of ported units. This leads to a level of calibration which is even more effective.
There are two ways to configure Space Optimisation – via Linn's Konfig application or by creating a Linn Account and using the online Space Optimisation tool. The latter is the best way as it provides access to a more comprehensive configuration process. I began by inputting my room layout and dimensions (figure 1 below). In the case of open plan rooms (such as mine) all rooms opening to the main listening room should be entered as antechambers and additional cavities will add extra resonances and affect decay times.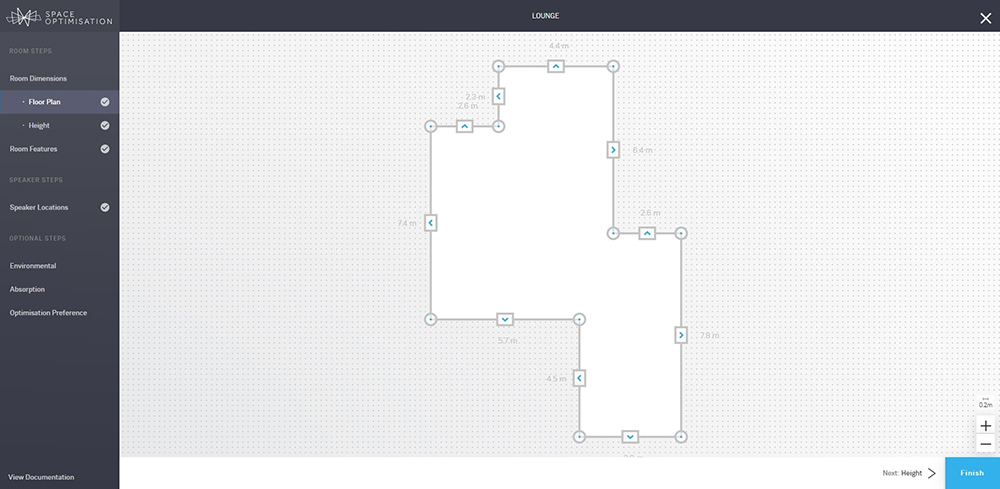 Figure 1: Room layout
The Space Optimisation software allows you to specify the material for the floor and ceiling and to add features such as windows and doors (figure 2 below). In my case concrete for both floor and ceiling, single glaze glass for windows and wood for doors. It still does not seem to allow you to input in-the-room features so I was unable to input my 4m x 900mm island bench nor the stairwell.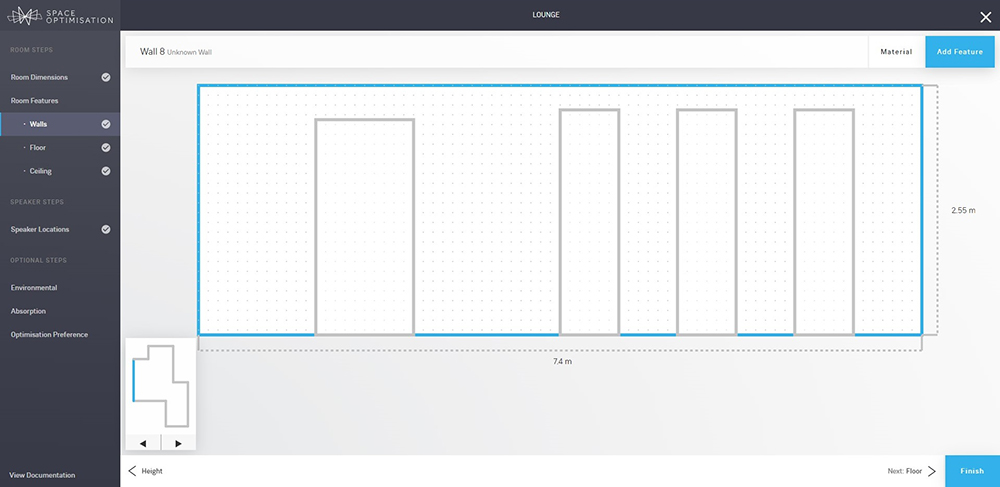 Figure 2: Showing the location and size of windows and doors on one wall
The measuring process for me with my open plan environment was a bit of a pain in the proverbial and I wondered if future versions of Space Optimisation will include LIDAR technology (how cool would that be?). However, in most cases, this is a procedure you would only perform once. Lastly, I input my speakers' locations and the listening position (figure 3).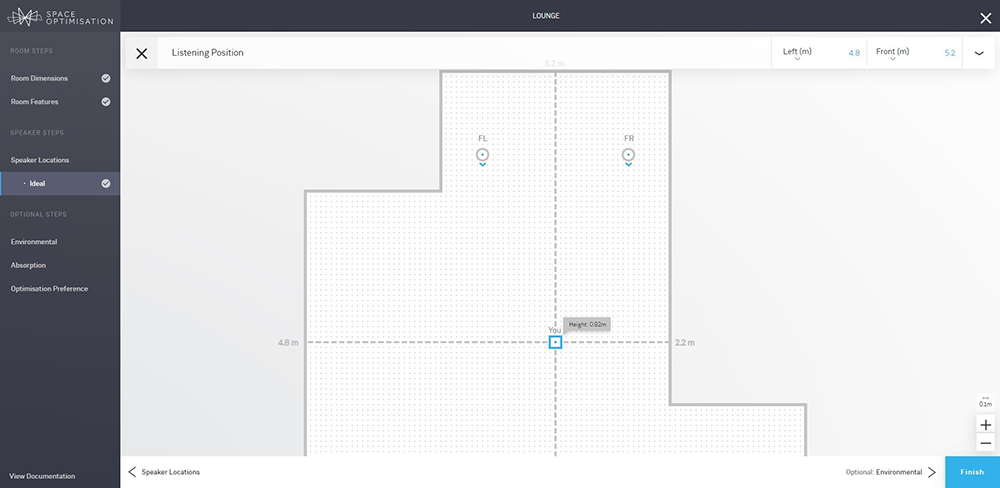 Figure 3: Showing the location of the speakers and the listening position
Space Optimisation also allows you to input environmental parameters (temperature and humidity) as well as the approximate level of absorption which I estimated at 10% due to my ceiling absorbers, large shag pile rug and corner bass traps. Increasing the absorption will result in an optimisation that takes shallower, broader cuts at the frequencies artificially distorted by your room; decreasing the absorption will result in an optimisation that takes deeper, sharper cuts at the frequencies artificially distorted by your room.
Finally, it allows you to set the Optimisation Preference which is the balance between Flat Frequency Response and Shorter Decay Time. Moving the slider toward Flatter Frequency Response will result in an optimisation that takes deeper cuts and applies less decay control at the frequencies artificially distorted by your room; moving the slider toward Shorter Decay Time will result in an optimisation that takes shallower cuts and applies more decay control at the frequencies artificially distorted by your room. It's a simple interface which doesn't require prior understanding of room modes and allows you to customise the level of attenuation to your preference.
After waiting a minute or two for the calibration to complete, I was presented with the recommended configuration which I accepted and saved.
Now, time to get some music flowing. The Klimax is supplied with its own remote control, however I opted to try the Kazoo app on my iPhone which allows you to access streaming services like Tidal, Qobuz, Spotify, Internet radio etc., or your music library as long as you are running a compatible music server (such as Minim Server). The interface is quite good but nothing special and since I had satisfied myself of the functionality, I switched to Roon which immediately recognised the Klimax and allowed me to choose my first few tunes.
Aural Klimax
It's no secret that I'm a believer in seeking to neutralise the deleterious effects of the listening room (you would relate if you'd seen some of the rooms I've had to contend with over the years – including my current one!) The impact of reducing the effect of room modes can, however, reveal limitations in some speakers' bass performance as, in many cases, speakers which roll-off higher are often supported by room gain. However, even with speakers that measure well at the lower frequencies, anechoically removing the low-end clutter does take a little acclimatisation, as we often get used to over-emphasized bass. Fortunately, I am familiar with this, having spent time listening to my Open Baffle designs for the past several weeks.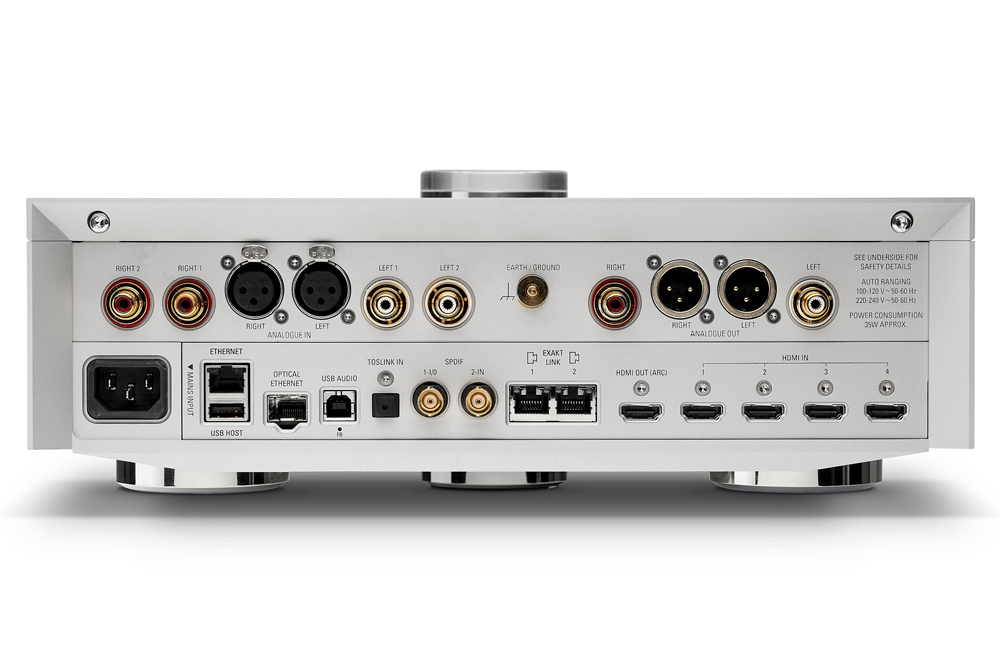 For this review, I reinstated my traditional system and began with a quick re-familiarisation using Terry Callier's "Love Theme from Spartacus" from his fabulous TimePeace album. I love this album for many reasons one of which is the amazing emotionally-charged vocals. With the Klimax DSM in place now holding the reins I was able to revel in a truly 3-dimensional experience replete with chest resonant vocals and delicate-to-intensified acoustic guitar picking where you can almost feel the air compress as the strings launch into vibration. Similarly, on the track "No More Blues" back-up vocals sprang to life, shakers and percussion were quite simply more clearly resolved by the Klimax than through my usual equipment. There was slightly better front to back depth and the cymbals came to life with a little more exuberance. Bass was much more clearly articulated. Gone was any trace of one note drone due to room modes triggered by standing waves.
Dead Can Dance's "Children of the Sun" from their 2012 Anastasis album was rendered with absolute finesse. The bass was deep and powerful and with a level of precision previously unattainable despite the deployment of corner bass traps. Brendan Perry's vocals seemingly occupying real space some 3.5m in front of me and floating slightly above the top of my speakers. With Space Optimisation engaged there was a level of focus that was otherwise absent confirming my earlier experience a couple of years ago with the Linn Selekt DSM.
I find it interesting that on good systems, while you can enjoy thrilling levels of performance, you still find that there's always room for improvement. This was clearly evident when using the usual streaming source connected to my Perreaux e250i amplifier in standard integrated mode (i.e. not configured as a power amp for the Klimax).
On "Anabasis" from the same album the instrumentation and soft clapping was almost as mesmerising as Lisa Gerrard's haunting vocals. The surrounding space was large and deep and fully 3-dimensional, everything seeming to exist in its own space and interacting naturally within the broader context.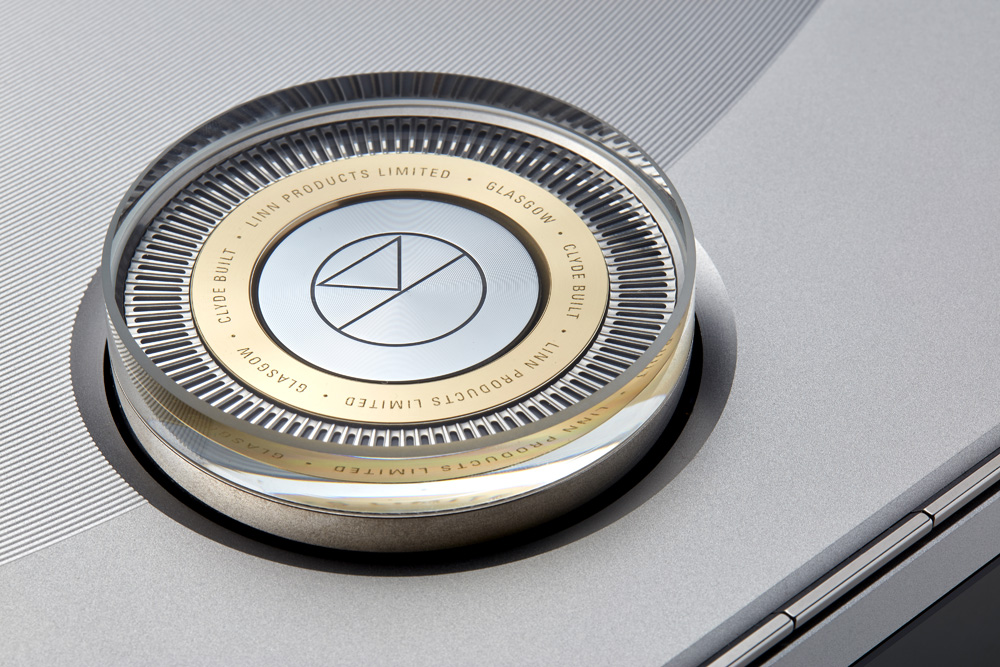 Stepping back in time to an old favourite with the title track from Ry Cooder's Paris Texas soundtrack, the acoustic guitar in the opening sequence was superb; as large as life, with the picking so crisp and powerful and a motif reminiscent of the tale of loss and wandering.
Yarlung Records' recording of the Brandenburg Concerto No. 4 BWV 1049: "1. Allegro" (Margaret Natjer, Los Angeles Chamber Orchestra) from the 10th Anniversary compilation was captivating. Renowned for their high-quality recording techniques, this piece clearly revealed the subtleties of the performance. Each instrument's attack and decay were rendered magnificently creating a stunning sense of realism. I also really enjoyed the "Sonata for Solo Cello" from the same compilation. No doubt the quality of the recording plays a large part here, however, it is impressive when your system is able to create the illusion, as it did here, that the cello is in the room right in front of you.
Lake Street Dive's "Hypotheticals" from their latest album Obviously has a classy funk-groove rhythm that straddles a large portion of the frequency range from shimmering cymbals and snares to agile, plummeting bass lines. Highly enjoyable at the right volume on a quality rig.
Streaming a couple of other recent discoveries from Qobuz such as Hans Theessink's cover of "Sympathy for the Devil" from the Jedermann Remixed soundtrack and Simone Kopmajer's cover of "Imagine" on her album Nothing's Gonna Change reinforced, for me, how much I was enjoying the superb resolution afforded to me by the Klimax. I've held off using the cliché "like removing a veil" but on nearly every piece of music I've played I experienced a greater level of clarity and overall 'correctness' than I'm used to on my traditional setup.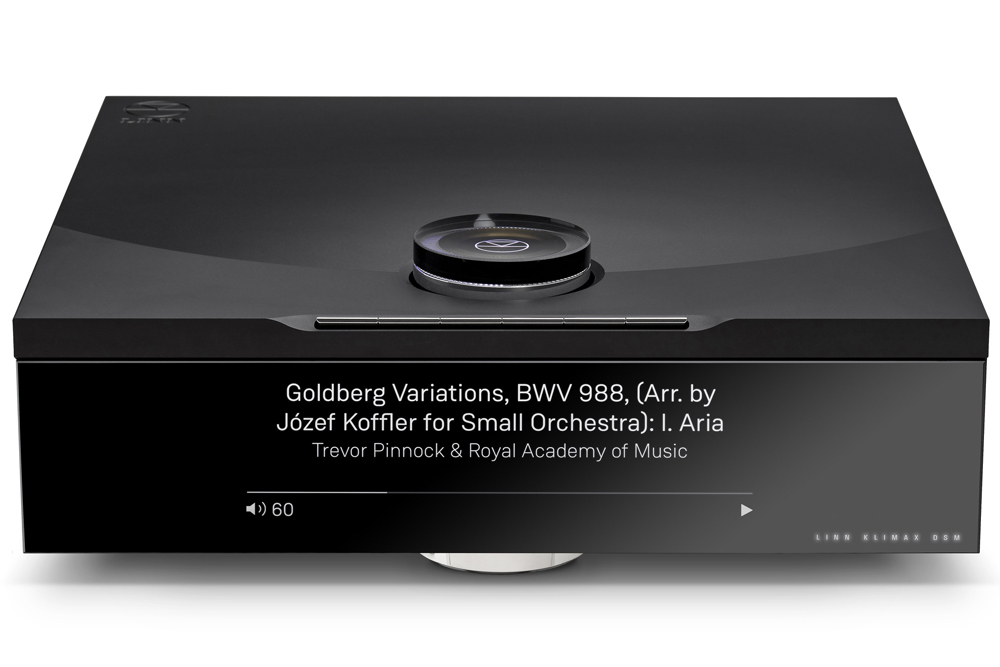 A couple of final observations with "Panama" and again on "Fishies" from the Cat Empire's So Many Nights album. The drums seemed to have an extra level of tautness and the vocals were more easily separated from the instrumentation, both clear signs of increased resolution. Similarly with "We Want More" from the John Butler Trio's Home album, the drums had just the right level of 'heft' to underpin the vocals and the fast guitar picking.
Conclusion
Bringing to bear the power of Space Optimisation and the Organik DAC, the Klimax brought a level of improvement to my system that was not subtle.
Everything I listened to was simply more clearly defined, more highly resolved. I said it earlier, for the first time ever in this review (so in case you missed it because you skipped straight to the end), it really is like the removing a veil cliché. I cannot fault it. I'd absolutely love to put it up against some expensive high-end DAC/streaming combinations.
I'm really quite bummed about having to give it back… I've never heard my Sonus faber Amati's sound this good. Definitely, it's my cup of Joe. Sonically and aesthetically, this is a masterpiece.
… Barry Jones
Associated Equipment:
Speakers — Sonus faber Amati Homage
Amplifier — Perreaux e250i 40th Anniversary Edition integrated amplifier
Sources — Digital: Lumin T1, Oppo BDP-105D Analogue:Rega RP6 turntable, Rega Exact-2 cartridge, Rega Aria phono stage & Rega Couple interconnects
Processor — DEQX HDP-5
DAC/Headphone Amplifier — Chord Mojo DAC
Headphones — AudioQuest Nighthawk
Cables — Nordost White Lightning, Kimber Cable Timbre balanced and van den Hul D-300III unbalanced interconnects, Atlas Compass Digital Coaxial Audio Cable, QED Performance Graphite USB
Miscellaneous — Isotek Sirius Power Conditioner, 8 x Auralex SA8600 bass traps in front wall corners, 12 x Sound Acoustics MP700-40 ceiling acoustic panels
Linn Klimax DSM Digital Music Player
Price: AU$59,995
Warranty: Five Years
Australian Distributor: Advance Audio Australia
+61 2 9561 0799
www.advanceaudio.com.au
Linn Products Limited
Glasgow Road, Waterfoot, Eaglesham
Glasgow G76 0EQ
Scotland
+44 141 307 7777
www.linn.co.uk