McIntosh's new 'Quad Balanced' MC1.25KW brute-force-in-a-velvet-glove monoblock amplifier is the company's most powerful offering and reinvents the highly-acclaimed MC1.2KW with significant circuit improvements and overall refinements.
The new design outputs 1200 solid watts of power (rated 20Hz to 20kHz) which, via McIntosh's trademarked Autoformer technology, allows the full power to be available on-tap at 8, 4 and 2 ohms impedances. McIntosh quotes Total Harmonic Distortion (THD) as being an extremely low 0.005 percent and this low figure is arrived at in part by the 'Quad Balanced' approach which aims to eliminate distortion across the amplifier's circuitry. The MC1.25KW's damping factor has been quoted as being 40 'wideband' and the frequency response is +0/-0.25dB from 20Hz to 20,000Hz and +0/-3dB from 10Hz to 100,000Hz.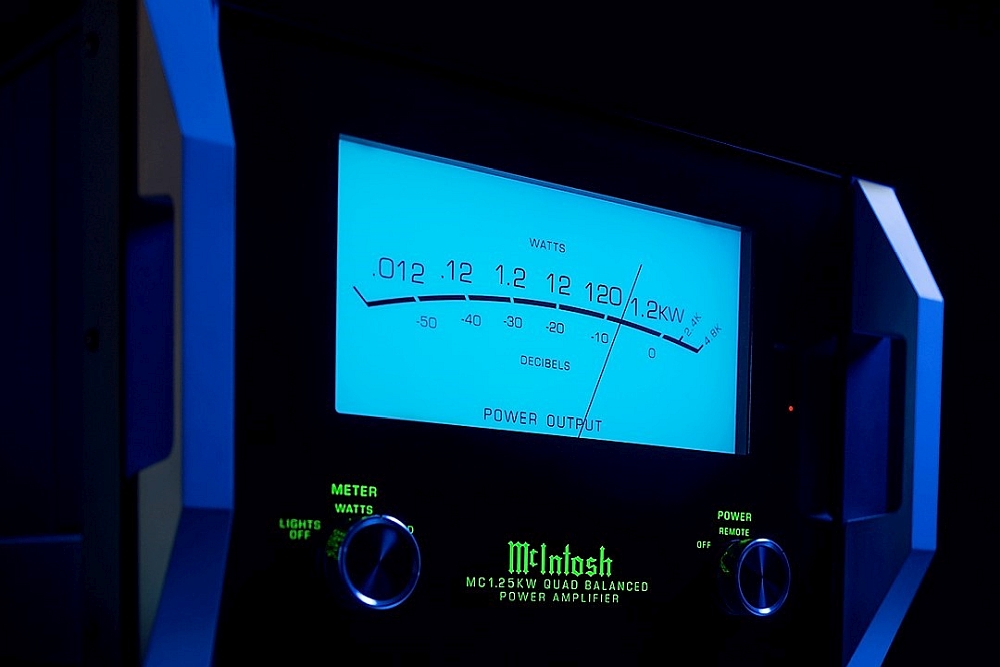 A further improvement over the previous model is a substantial increase of 50 percent in the filter capacity which, in conjunction with the added power rating, can translate to superior dynamic headroom and low-end depth and power. McIntosh's Sentry Monitor is a fuse-less circuit which has been developed to prevent speaker damage from a number of catastrophic events, such as a short-circuit, by shutting down the amplifier's output stage and automatically resetting itself when conditions return to normality. Of course, the iconic McIntosh Laboratory's blue meters are used here – one used in this monoblock design, of course – and the MC1.25KW features a fast-response meter designed to indicate output wattage. The usual black glass design (12mm thick) is also used, as are the McIntosh Laboratory LED-illuminated green logo, retro controls and more.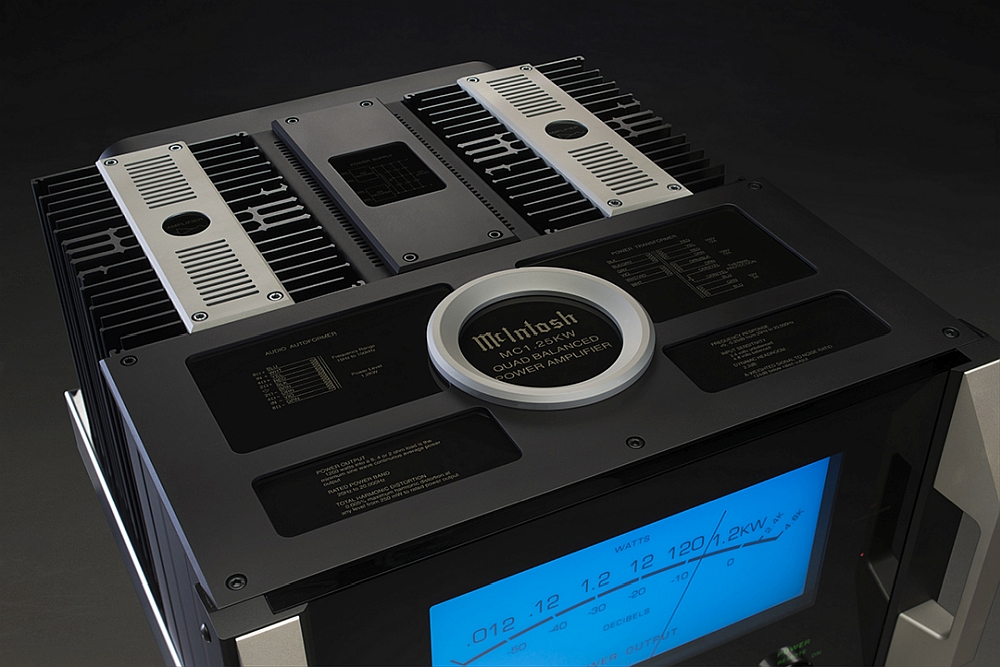 Large monogrammed heatsinks keep the amplifier cool without the need for noisy fans and house the attached high-current output devices – this is said to maintain the transistors' thermal equilibrium. The rear panel features both balanced XLR and unbalanced RCA input/output connectivity. Min-jack (3.5mm) input and output socketry allows auto turn-on/off when matched to a McIntosh preamplifier and a further 'looped' amplifier. The new monoblock is built around a solid polished stainless steel chassis while newly-designed component feet aim to provide some isolation from vibrational distortion.
McIntosh Laboratory's Mark Christensen told SoundStage! Australia, "Exclusive McIntosh features included in the MC1.25KW are Power Guard, Sentry Monitor, Quad Balanced design, Power Control and our patented Solid Cinch speaker binding posts. Both a balanced and unbalanced output are included to make bi-amping or tri-amping speakers easier; they can also be used to send the audio signal to a secondary system if the preamplifier does not have enough outputs or to connect a powered subwoofer."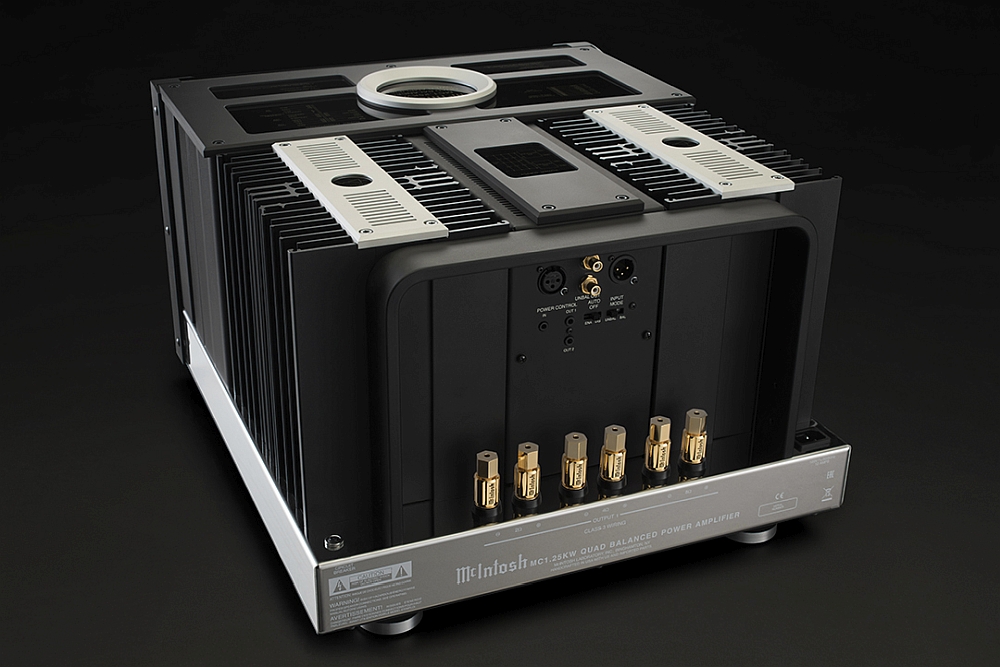 The new MC1.25KW Quad Balanced monoblock amplifier is available around the country via specialist audio dealers.
Australian Distributor: Synergy Audio
+61 (0)3 9459 7474
www.synergyaudio.com
Price: AU$25,495 each