In a continuing campaign of product releases and enhancements, Lumin augments its digital product stable with the new upmarket L2 Music Library and Network Switch.
The new L2 Music Library and Network Switch incorporates a high quality music server with an in-built 4-port network switch. The L2 is said to be super easy to install, being a 'UPnP OpenHome' device with "zero configuration required". The L2 also shares the same high quality shielded CNC machined aluminium chassis, available in silver of black finish options, as other of the company's high-end components.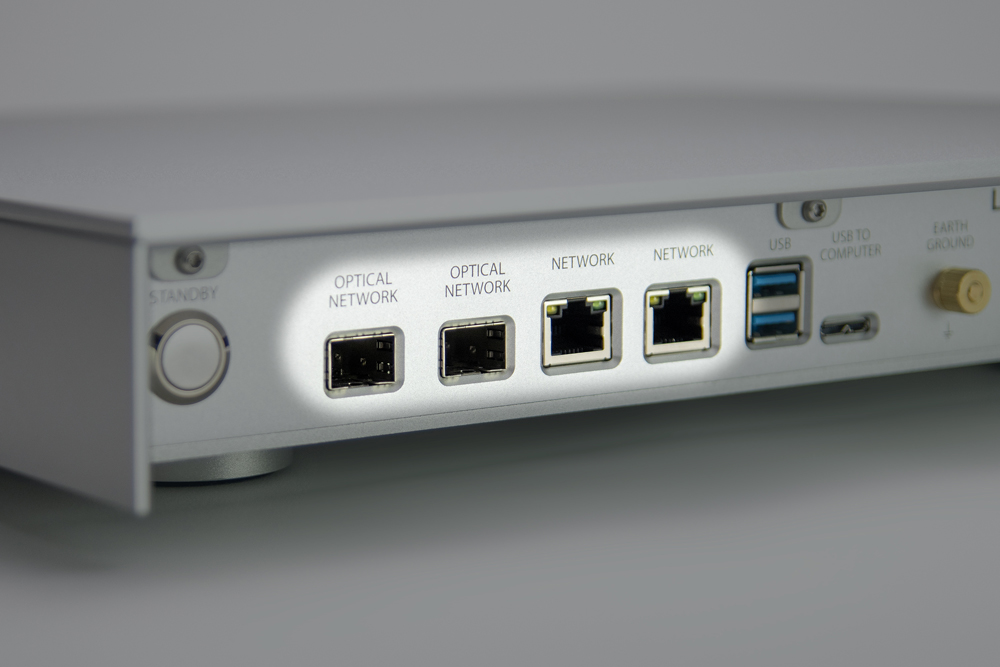 Data transfer can be performed via network or USB connectivity and the L2 supports "SMB". For the former, there are two RJ45 copper network ports alongside another pair of SFP optical fibre network sockets which isolate the system from the network in general. Of course, having a built-in "audiophile grade" switch with two Gigabit RJ45 and two SFP fibre sockets improves on the very mediocre switches used in most standard network configurations. USB transfer is available via USB 3.0 micro-type B port.
The L2 is available without internal storage and, therefore, would accept NAS drives or external storage devices while also being available with optional 4TB or 8TB storage capacities.
Lumin's own custom server software is claimed to be superbly stable while having comprehensive support for music tagging and DSD/PCM high resolution data playback.
Peter Marcovic from distribution company Audio Magic told SoundStage! Australia, "The Lumin L2's beauty lies in its simplicity. With zero configuration required, you can effortlessly add music to the L2 via USB or over the network, and it serves all your added music automatically."
The new Lumin L2 Music Library and Network Switch is available via Australian importer Audio Magic's established specialist audio dealer network around the country.
Lumin L2 Music Library and Network Switch
Price: From AU$5400
Australian Distributor: Audio Magic
+61 3 9489 51 22
www.audiomagic.com.au