Marten, the Swedish loudspeaker manufacture renowned for evolved driver technology implementation and innovative cabinet designs, continues to expand its high-end portfolio with the new Mingus Septet.
With the new Mingus Septet speakers, Marten has embarked in an all-out effort to provide the company's advanced speaker technology in a room-friendly size. Given that mandate, the Mingus Septet is, nevertheless, capable of full-range sound and overall performance at the highest levels. The speakers will be shown by Marten and long-time collaborators Engström at the upcoming High End Munich Show 2023.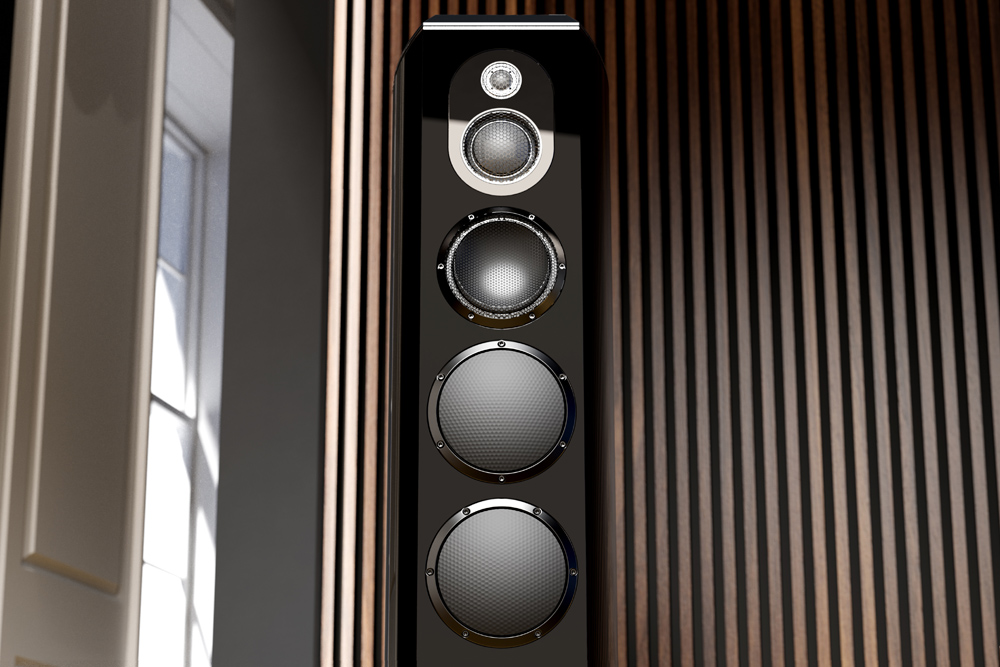 The four-way speakers employ Marten's proprietary custom built drivers in a seven driver configuration per cabinet. The company has stated the transducer technology employed in this highly-sophisticated design came about as a result of a four-year Research and Development exercise. Both the 25 mm tweeter and 75 mm high-midrange domes are a new beryllium design while the 180 mm midrange sports Marten's preferred Accuton drivers from Germany. The low-frequencies are powered via twin 200 mm drivers employing inverted aluminium sandwich honeycomb cones. They receive bass support via a pair of 250 mm passive drivers (mounted on the speakers' rear panel) sharing similar material technology.
The custom drivers are handled via Marten's preferred first-order crossover topology which has been carefully tuned to provide smooth driver blending at the crossover points. Said crossover points are at 200, 800 and 6000 Hz. In a 'Statement' version, the drivers-to-crossover interface cabling is upgraded to Jorma shielded wiring. Speaker bindings posts are by WBT Nextgen in bi-wire configuration.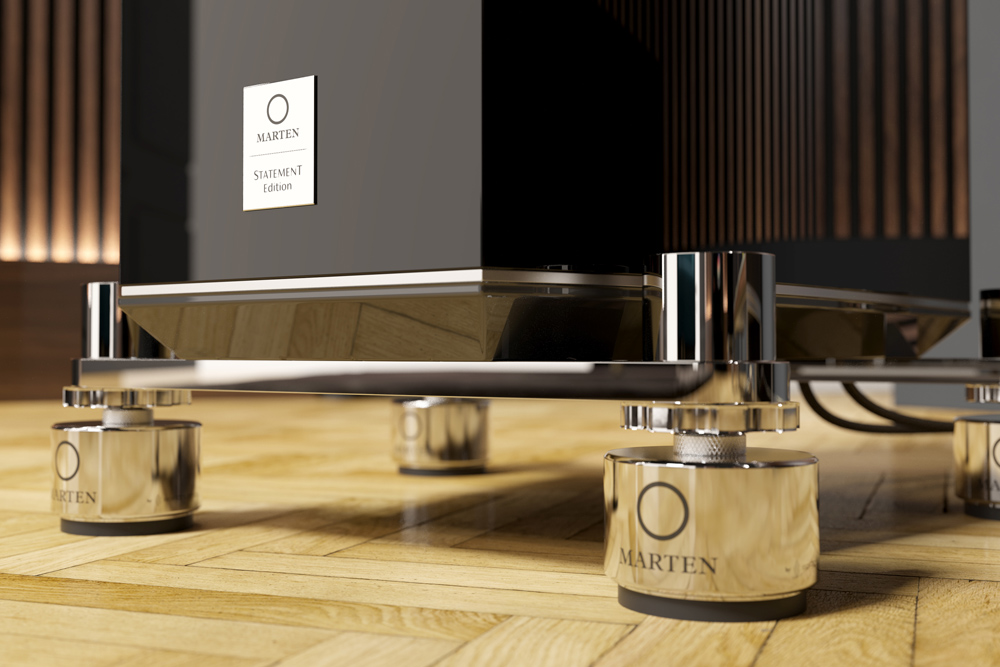 The Mingus Septet cabinets are constructed from 'fibreboard laminate' material machined to thicknesses between 25 mm and 40 mm depending on panel location and function. Finish is piano gloss black while Marten offers a number of lacquered and natural solid wood top and bottom panels which allows room colour customisation. In a collaboration with IsoAcoustics, the cabinets are supported via 'Marten Isolators' in polished stainless steel for a matching finish to the coupled outrigger/platform system. Marten claims the system provides "enhanced resonance reduction and distortion management."
Mingus Septet is quoted with a frequency response between 23 Hz and 40 kHz at +/- 2dB, a nominal impedance of 6 ohms (2.7 ohms minimum) and a sensitivity of 89dB at 2.83V. Power rating is up to 300 watts. Each Mingus Septet weighs in at a substantial 95kg.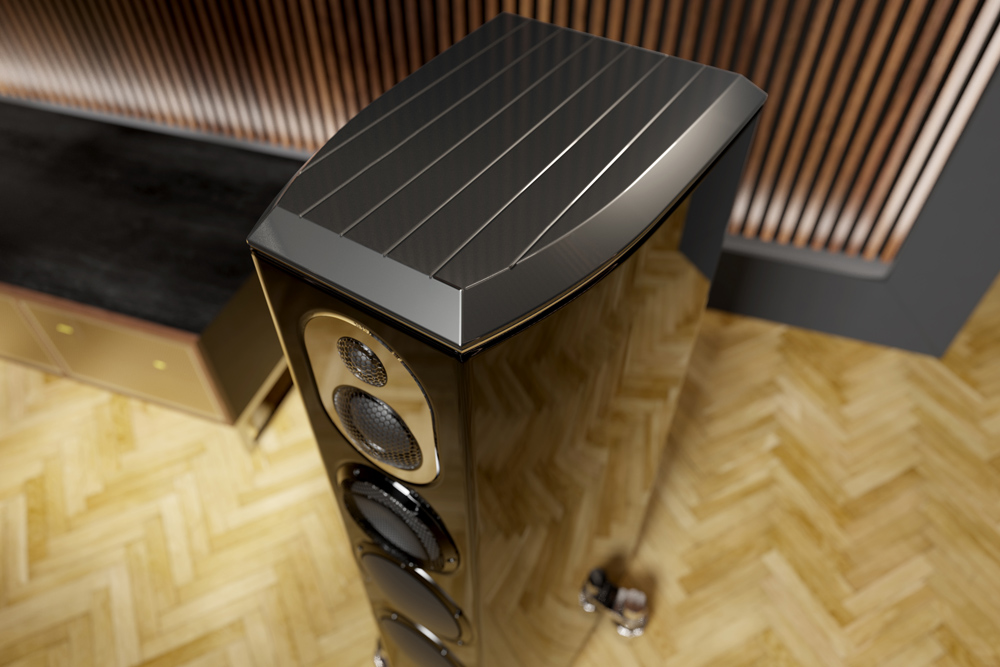 Marten speakers are available in Australia via distributor Absolute Hi End.
Marten Mingus Septet Loudspeakers
Price: AU$185,000
Australian Distributor: Absolute Hi End
+61 488 777 999
www.absolutehiend.com