Danish electronics specialist Copland refines its industrial design and enhances its amplification engineering via the new and highly-evolved CTA407 integrated amplifier.
The new CTA407 integrated amplifier – which replaces the now discontinued CTA408 – features a new circuit comprising four KT88 valves in a push-pull configuration. Of course, there's inherent compatibility within the 6550/KT120/KT150 family of power valves. The KT88s are driven by two 12BH7 valves supported by a single ECC83. Copland has designed a sophisticated diagnostic system to monitor the KT88's condition. The system features four banks of 10 colour LEDs each (one bank per valve, of course) to visually display the valve's operating parameters.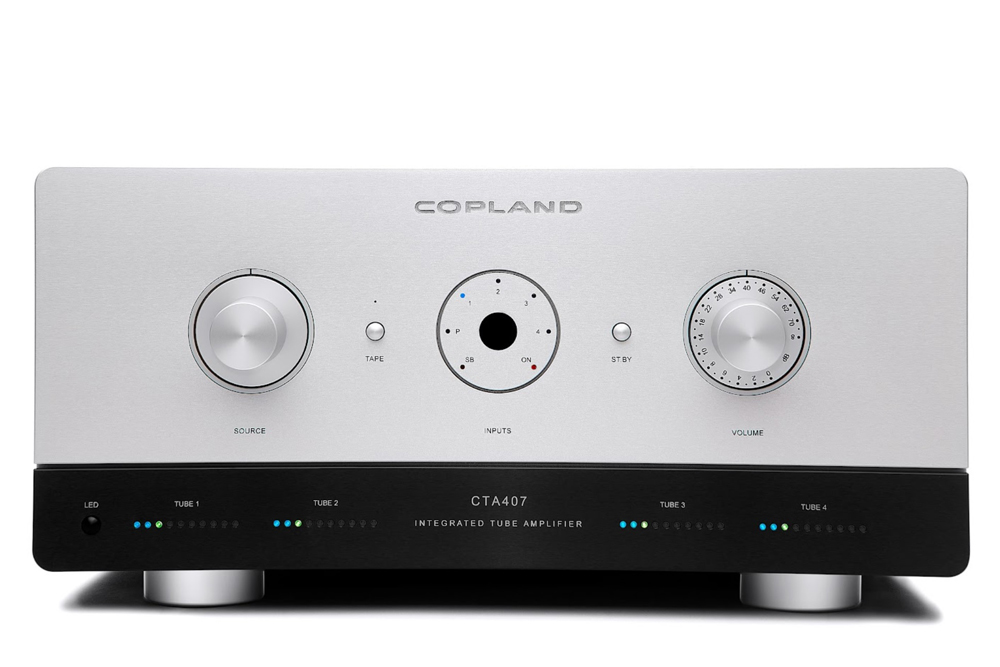 The CTA407's circuit incorporates three high quality toroidal transformers which, in conjunction with the power valve combo, is quoted as providing 50 watts per channel (8 and 4 ohms) in high-bias Class-A/AB. In fact, the power potential of the circuit is said to be 100 watts, however, Copland has conservatively reduced the power rating in order to provide a higher proportion of Class-A output. In addition, the more modest output capability would have a marked influence in terms of enhancing valve life cycle, reducing heat and increasing the CTA407's overall reliability.
Copland specifications state the CTA407's Frequency Response as spanning from 10 Hz to 150 kHz with a -3 dB point while Total Harmonic Distortion (THD) is quoted as being less than 0.8% at all levels. Signal-to-Noise Ratio(SNR) is 100 dB (IHF-A). Input impedance for the line level options is 50 Kohms while the Phono input is 47 Kohms.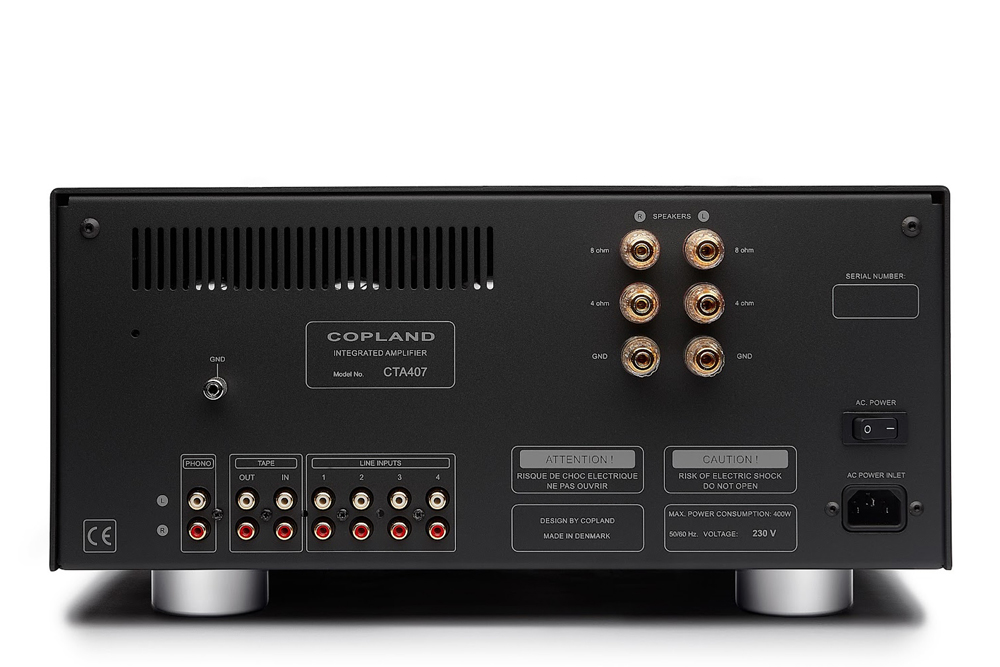 According to Copland, the transformers' excellent design provides for a very linear operation, allowing a modest implementation of feedback and eschewing "compensation networks" and the resultant "internal lag". In addition, the inherent 18dB negative feedback loop is closed providing high stability.
The CTA407's rear panel houses five unbalanced line-level inputs via RCA. Of those, the 'Tape In' input is coupled to a 'Tape Out' output, in other words, it's a Monitor Loop circuit. There's a built-in RIAA phono stage via RCA which caters to both Moving Magnet (MM) and Moving Coil (MC) cartridges of the high output variety. A set of high quality loudspeaker binding posts are provided for 8 or 4 ohms loads in addition to the required Ground connectors.
Copland told SoundStage! Australia, "The CTA407 can provide an extraordinarily accurate reproduction of music without tendency towards listening fatigue, featuring strong dynamics and a wide flexibility in the choice of speakers. The vanishing low perceived noise from the amplifier itself is a bliss, especially for owners of high efficiency speaker systems."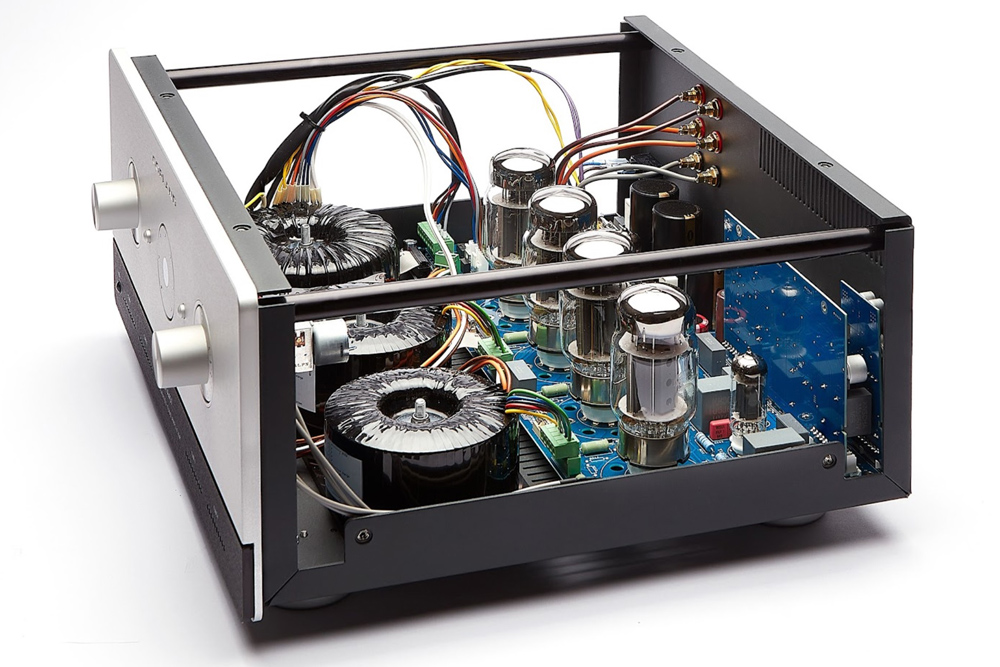 The new Copland CTA407 is landing in Australia in March 2022 and can be auditioned via importer Audio Magic's country-wide specialist audio dealer network.
Copland CTA407 Integrated Amplifier
Price: AU$9900
Australian Distributor: Audio Magic
+61 3 9489 51 22
www.audiomagic.com.au