In a revitalised push to expand its loudspeaker offerings Lyngdorf Audio launches the new Danish-made and -designed Cue-100 high-end standmount loudspeakers.
The Cue-100 may be diminutive in size, yet it packs a punch in terms of engineering. Lyngdorf Audio has adopted a driver array which features the latest transducer technology. The tweeter is the company's own Air Motion Transformer (AMT) Kapton Foil design with neodymium magnet motor system. The AMT driver promises excellent detail retrieval and controlled dispersion characteristics.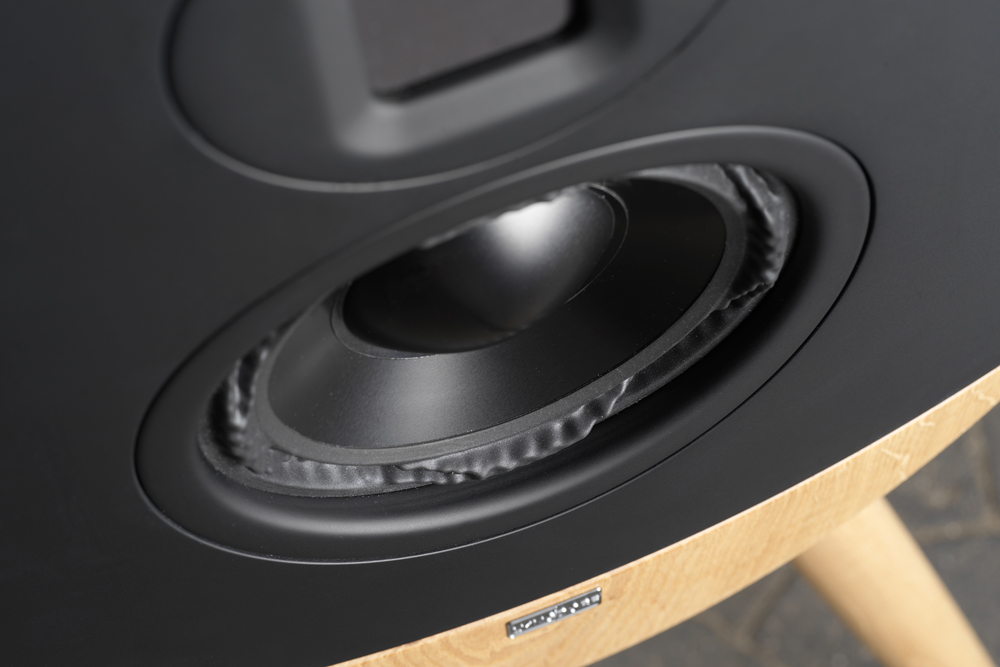 The tweeter is mated to Danish company Purifi's latest mid-bass driver. A technical tour-de-force, the Purifi 180 mm (6.5 inch) driver is said to possess the industry's lowest distortion profile while providing very high output via its unique 'Neutral Surround Geometry' high excursion, ridged surround suspension system. Again, the Purifi driver's extremely low distortion is said to provide exceptional detail and superb resolution. The mid-bass driver also features an aluminium diaphragm, a 39 mm 4-layer copper-clad aluminium voice coil wrapped around a fiberglass former and a diecast vented basket.
The Cue-100's triangular form presents two non-parallel panels. The 35mm-thick MDF cabinet architecture has allowed Lyngdorf Audio engineers to mount two 180 mm (6.5 inch) aluminium passive radiators in order to support the main driver's low frequency capabilities. The combination of drivers provides a wide frequency range spanning from 35 Hz to 22 KHz with a -3 dB point. Nominal impedance is quoted as 4 ohms while sensitivity is said to be 83 dB (2.83 v/1 m).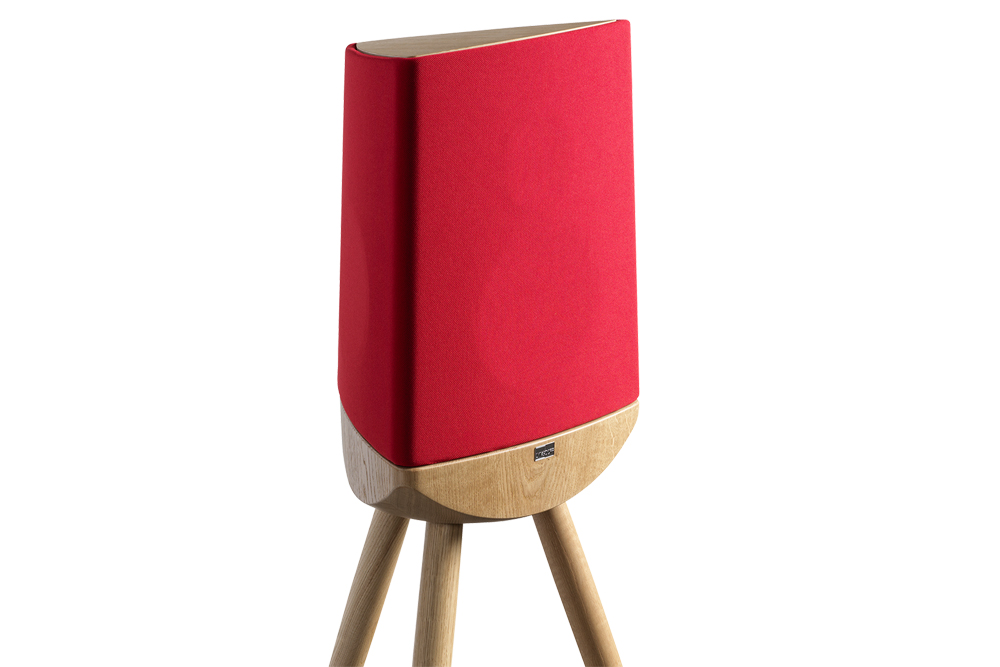 Lyngdorf Audio CTO and CEO Thomas Birkelund told SoundStage! Australia, "We always want to make the best performance available to our customers. We think the components used in this speaker are currently the best on the market and we have developed a loudspeaker with a design that we think fits the performance of the speaker."
The Cue-100 is available in a number of options in terms of finish which include Oak, Black and White main cabinet and base combinations. The Cue-100 includes a tripod stand in Oak finish. Lyngdorf Audio engaged Danich fabric specialist Gabriel for the grille cover material which is available in five colour options. Overall, the Cue-100 offers 25 different colour combinations.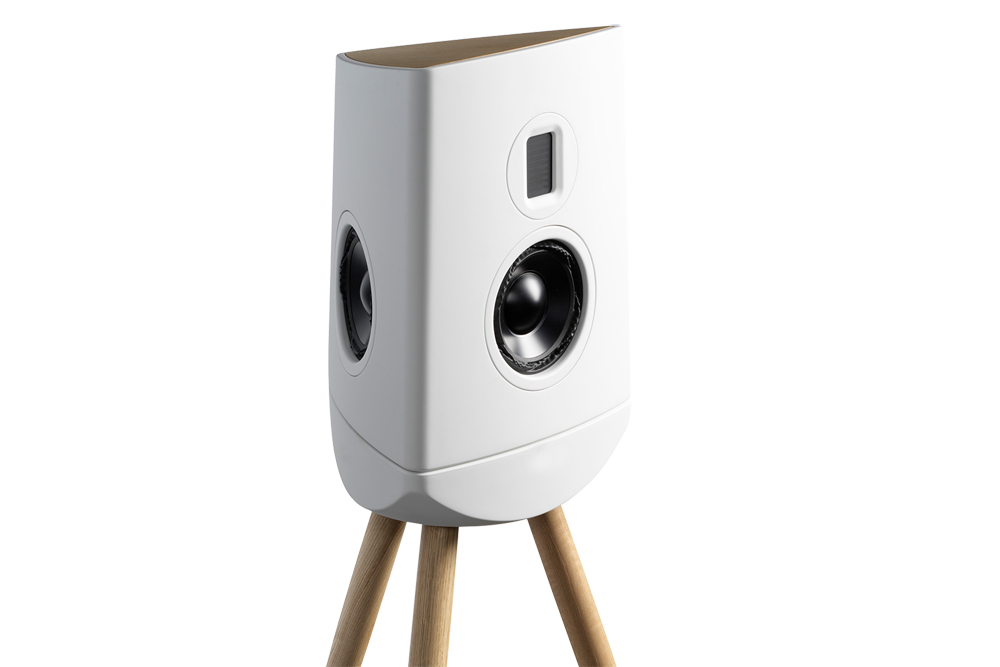 The Lyngdorf Audio Cue-100 loudspeakers are available in Australia via importer BusiSoft AV's large country-wide audio dealer network.
Lyngdorf Audio Cue-100 Loudspeakers
Price: From AU$16,500
Australian Distributor: BusiSoft AV
+61 3 9810 2900
www.busisoft.com.au