The latest recipient of McIntosh Laboratory's proprietary 'Hybrid Drive' technology, the new MC451 Dual Mono Power Amplifier, promises to deliver the best of both worlds in amplification.
Hybrid Drive combines a valve-based circuit with a solid state one with a view to provide high current loudspeaker drive (300 watts) with the full-bodied and inherent sweetness of valve design (150 watts). In fact, the MC451 is a somewhat down-sized version of the highly acclaimed MC901 amplifier.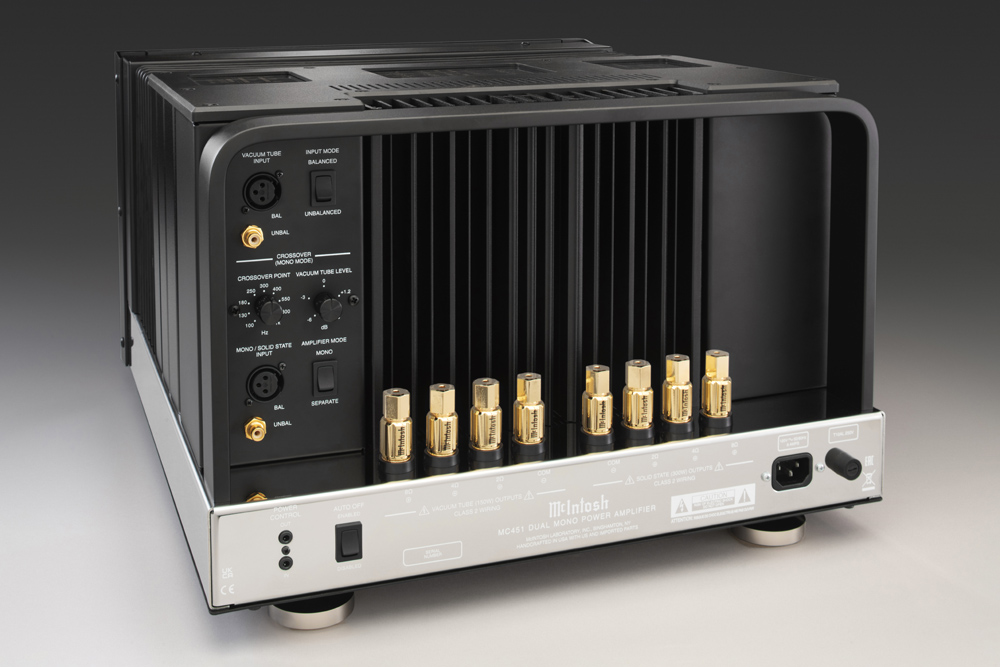 This opens up a configuration option where a loudspeaker system could be driven with the solid-state circuit for the bass drivers allowing low-end control, detail definition and bass depth while the valve circuit can be allotted the midrange and tweeter for full-bodied vocals, realistic tonality and high frequency sweetness. Connectivity is switchable between single-ended RCA and balanced XLR. Power control is provided via 12V mini-jack sockets for McIntosh component cross-activation.
On the solid-state side, McIntosh's Autoformer technology allows stable power into the MC451's 8, 4 and 2 ohm taps while the valve section provides equal steady power via its Unity Coupled Circuit Output Transformer. The on-board crossover circuit can be activated via the solid state's mono input (also 'Mono Mode') while featuring independent adjustment for solid state and valve balance control and a control knob for crossover frequency selection.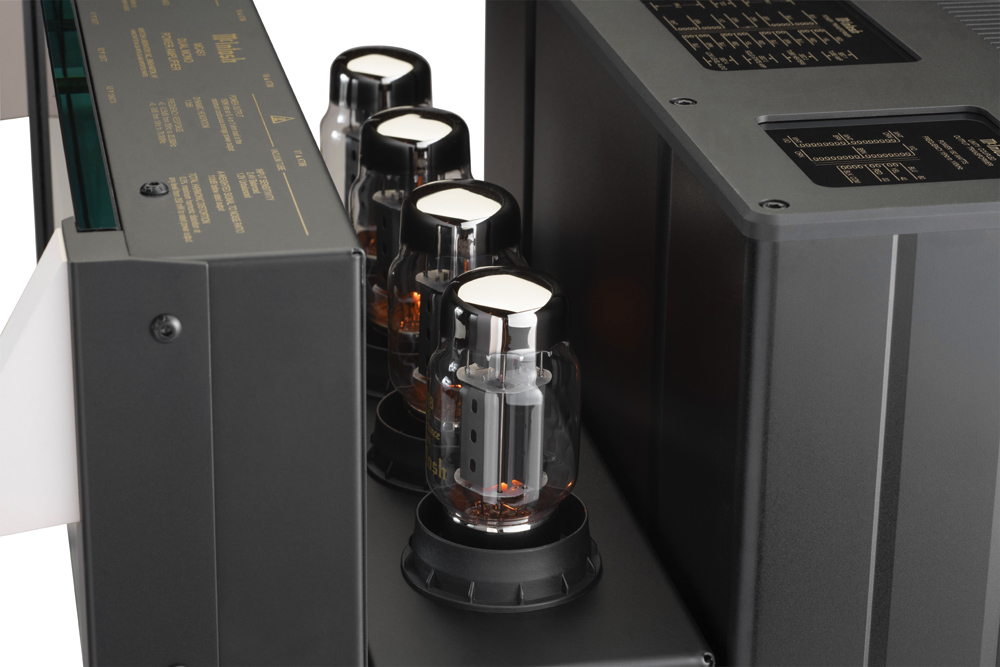 Further sound customising can be achieved by connecting an external crossover component. In such a scenario, independent direct inputs are provided for each section of the MC451.
As McIntosh states, the MC451 features a full suite of proprietary circuitry via "… a variety of McIntosh patented technologies including Power Guard and Power Guard SGS, Sentry Monitor, Autoformer, Unity Coupled Circuit, Solid Cinch speaker binding posts, Monogrammed Heatsinks and a DualView Power Output Meter."
The entire current McIntosh Laboratory design and aesthetic language has been adopted in the MC451, so it features back-lit valves, the iconic blue meter, brushed aluminium front fascia carry handles, retro-styled adjustment knobs and much more.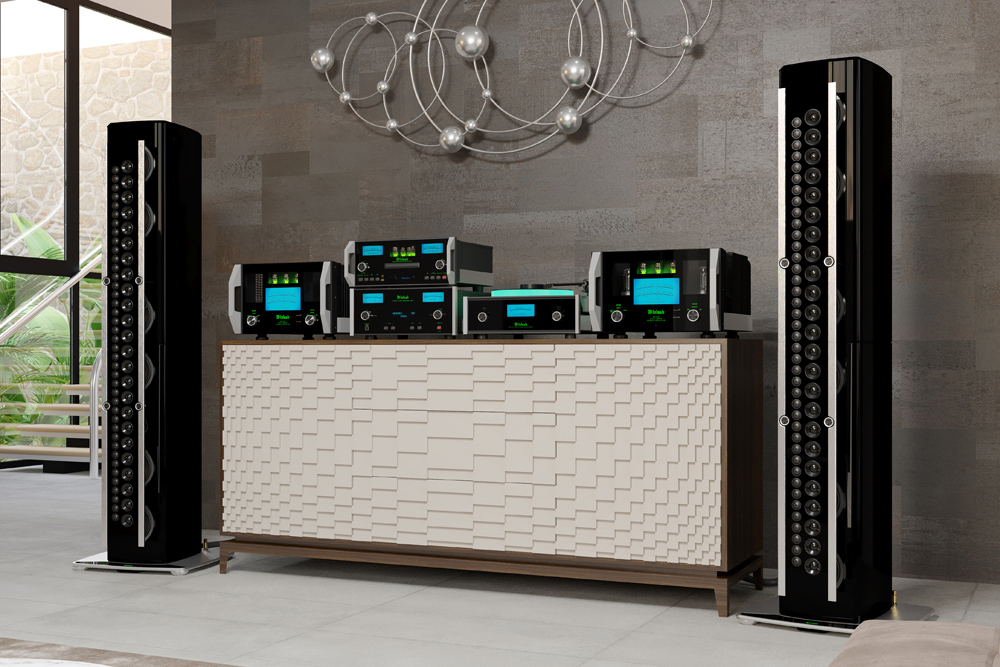 The new McIntosh Laboratory MC451 Dual Mono Power Amplifier is expected to arrive in Australia in early Q1 2022. McIntosh Laboratory products are distributed locally via Synergy Audio and can be auditioned throughout the country via established audio specialist dealers.
McIntosh Laboratory MC451 Dual Mono Power Amplifier
Price: AU$29,995 each (AU$59,990 a pair)
Australian Distributor: Synergy Audio
+61 3 9459 7474
www.synergyaudio.com