Acoustic design specialist and loudspeaker building educator The Speaker Project has teamed up with indigenous artist Jason Ridgeway from Black Boy Creations to release the hand-painted Trohet artisan special edition loudspeakers.
The collaboration has produced a glorious indigenous-themed version of The Speaker Project's Trohet (meaning Truth in Swedish) standmount monitor based on artistic designs by Dunghutti artist, Jason Ridgeway from Black Boy Creations. Each collaborative speaker is a completely unique Aboriginal art creation by Ridgeway, telling a story of Country, or depicting aspects of his personal story and experiences.
In standard form, The Speaker Project offers the Trohet loudspeakers as a finished product or as part of the company's curriculum for its DIY speaker-building online and workshop courses (non-Black Boy Creations versions are available in a number of sustainable wood veneers).
As far as the courses, The Speaker Project holds regular speaker-building days offering a number of standmount alternatives at differing price-points. The company provides all the necessary elements for the build, such as crossover components, the drivers, cabinets, wiring, etc., in order to not only provide the overall satisfaction of building a pair of speakers from scratch but also for the acquired experience of soldering, basic acoustic design and much more.
The Trohet itself is a high quality 2-way reflex-ported (rear exit) monitor featuring birch ply-wood cabinets populated by the highly-regarded Scan-Speak 15W/8530 150mm (5 inch) mid-bass driver and Vifa's XT25 25mm (1 inch) dual concentric ring radiator tweeter. The Speaker Project has employed a 2nd-order filter for the mid-woofer while the tweeter sees a 3rd-order filter. The Trohet's average room response is quoted as spanning from 30 Hz to 30 kHz (with a very well-controlled +/- 1.5dB from 100 Hz to 20 kHz) while the sensitivity is stated as 84dB @ 1 watt/1m.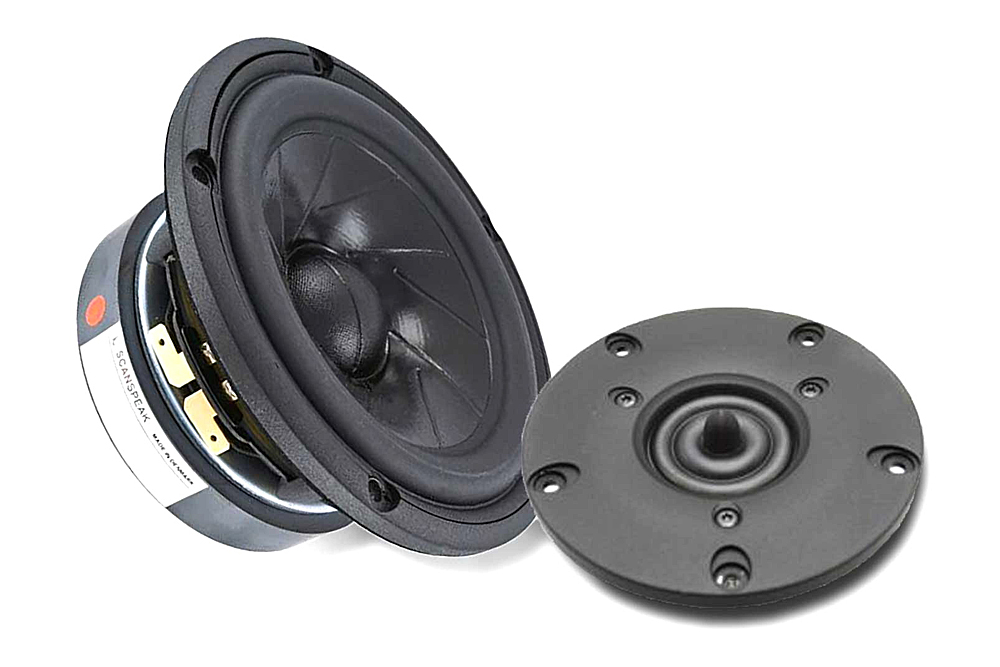 The Loudspeaker Project founder Atlas Gouverneur told SoundStage! Australia, "A speaker is the canvas in which music is painted. The artwork by Jason Ridgeway tells stories of indigenous culture and traditions. One of these traditions is music, which brings people together, tells us stories and provokes a myriad of emotions. The Trohets are neutral in sonic signature and provide immense clarity. The speaker can pick up on the minor nuances of music."
Gouverneur went on to say, "Speakers are typically seen as appliances and have a specific purpose of reproducing music. This collaboration challenges this notion. Speakers reproduce audible art, but the exterior too can be art, as seen in this unique association."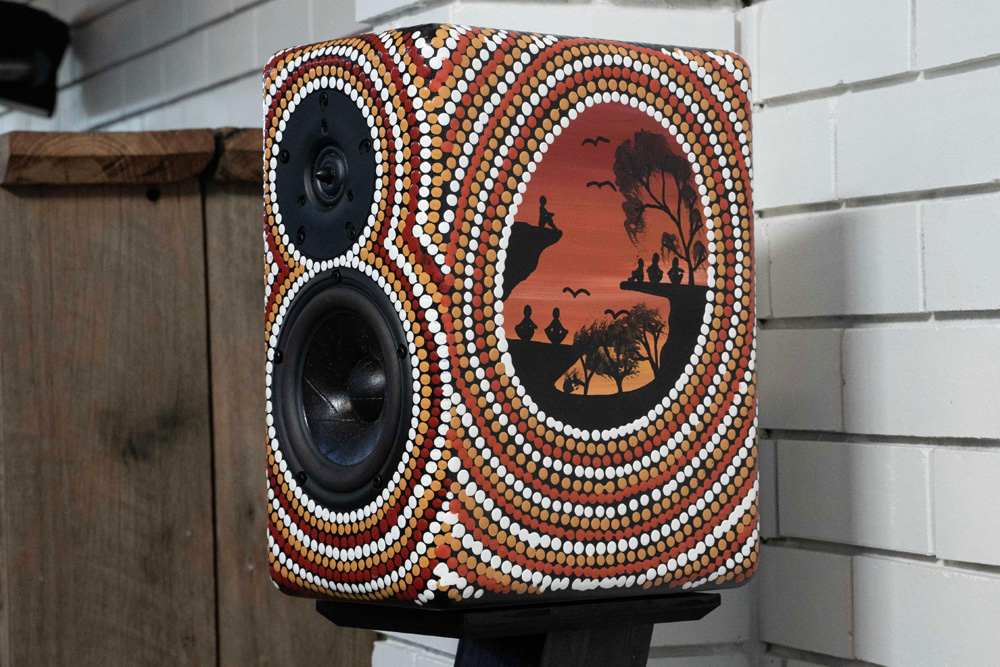 The Speaker Project and Black Boy Creations special edition loudspeakers are available direct from the manufacturer or at Ikigai Art Gallery, link here. A dedicated collaboration page can be accessed here.
The Speaker Project & Black Boy Creations Trohet Special Edition Loudspeakers
Price: Standard AU$2600, Black Boy Creations Edition AU$4000, (Australia-wide free shipping, enquire for international freight)
The Speaker Project
+61 0473774144
www.thespeakerproject.com

TROHET SPEAKER - HAND PAINTED SPEAKERS (thespeakerproject.com)
Black Boy Creations
1-5 Remembrance Way
Frederickton NSW 2440
Australia
+61 (0) 477 806 058
www.blackboycreations.com.au