News
Details

Written by News Editor

News Editor

Published: 13 October 2017

13 October 2017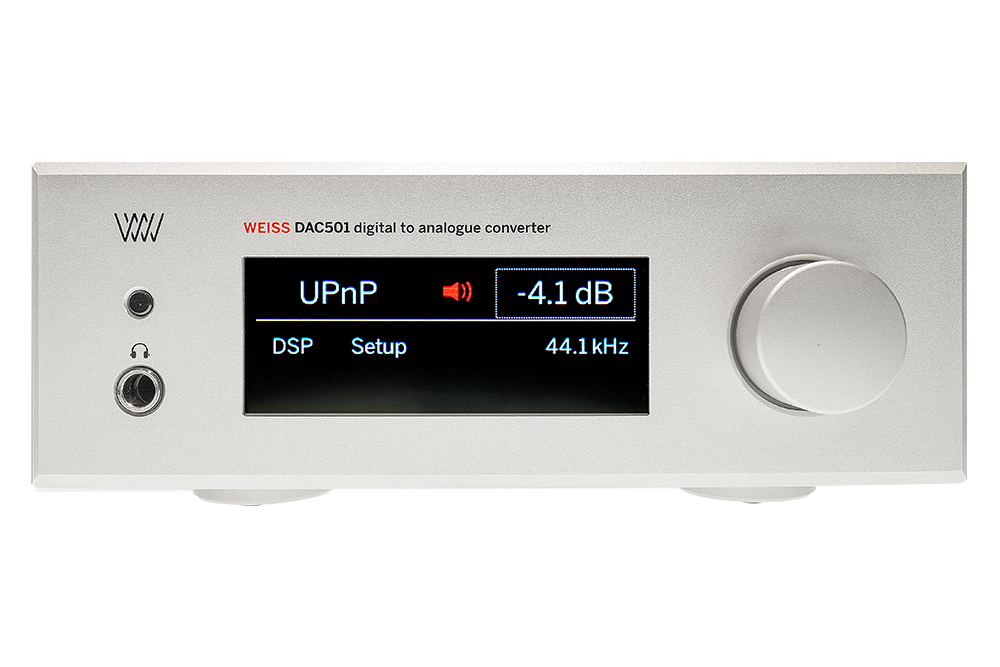 From its days in the professional recording industry until the present day, Daniel Weiss has grown the eponymous company to be one of the leaders in digital design in the high-end audio space. The new Weiss DAC501 and DAC502 promise to take digital playback to another level.
In fact, we have not seen any commercially available DAC that incorporates as many functions and features in a single box. The two DACs are almost identical in terms of features and potential performance, with the main differences being the chassis format and the DAC502's additional 4 pin balanced headphone connectivity in the rear panel as opposed to the DAC501's sole front fascia-placed socket.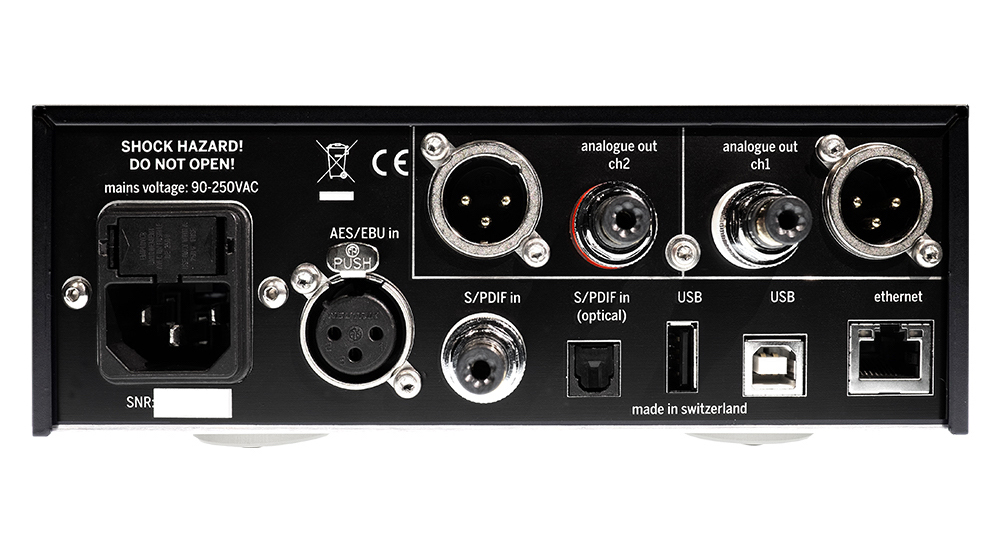 The DACs feature Weiss' latest 32-bit Delta-Sigma converters – two per channel – while playback caters to sampling frequencies from 44.1kHz to 384kHz with up to DSD128 and DXD. Digital connectivity is via AES/EBU XLR, S/PDIF coaxial RCA and TOSLINK optical. Analogue outputs (discreet stage) are both balanced XLR and single-ended RCA. Further socketry includes a standard USB Type A for storage devices and USB Type B for computer playback. An Ethernet RJ45 socket is also available for network connectivity and direct downloads of software upgrades. The DAC501 and DAC502 are DNLA UPnP capable devices. All the available features are controllable via a dedicated free app. Both DACs are Roon Ready, feature AirPlay and are MQA compatible.
The two DACs can be used for direct input to a power amplifier – negating the need for a potentially costly preamplifier – with the circuit design avoiding bit-stripping via a voltage volume level control. The built-in high quality LCD screen shows comprehensive display of volume levels, general features and operational status. Weiss has eschewed switch mode power supplies and uses a linear power supply on-board.
Both DACs have extensive DSP and bespoke digital control features built-in. The algorithms have been engineered to provide a number of unique functions previously unseen in the DAC space. Weiss' Room Equaliser has been included in order to deal with any room modes affecting the accurate reproduction of low frequencies while further EQ is available via a 'De-Essing' feature which handles excessive vocal sibilance and a 'Creative Equaliser' which allows boost or cut across the highs, mids and bass. A 'Vinyl Emulation' feature provides a somewhat analogue-ish tonal balance and can be very useful in systems which exhibit digititus-like distortions such as a subtle brightness or congestion. 'Cross Talk Cancelling' is said to provide a more accurate individualisation of the left and right channels for an increased sense of space and ambience which is especially useful when listening to live recordings.

The headphone circuit is based on Weiss' famed discreet output stage implementation and possesses DSP handling with an 'Out of Head Localisation' feature which aims to provide a more speaker-like presentation (some recordings exhibit a soundstage that seems to be internalised like it's emanating from within your head… yes, this is a thing…).
The new DAC501 and DAC502 digital-to-analogue converters have landed in Australia and are available via The Sound Gallery and appointed dealers.
Australian Distributor: The Sound Gallery
+61 (0) 3 9578 8658
www.soundgallery.com.au
Price: DAC501 AU$11,500, DAC502 AU$13,000