News
Details

Written by News Editor

News Editor

Published: 04 October 2017

04 October 2017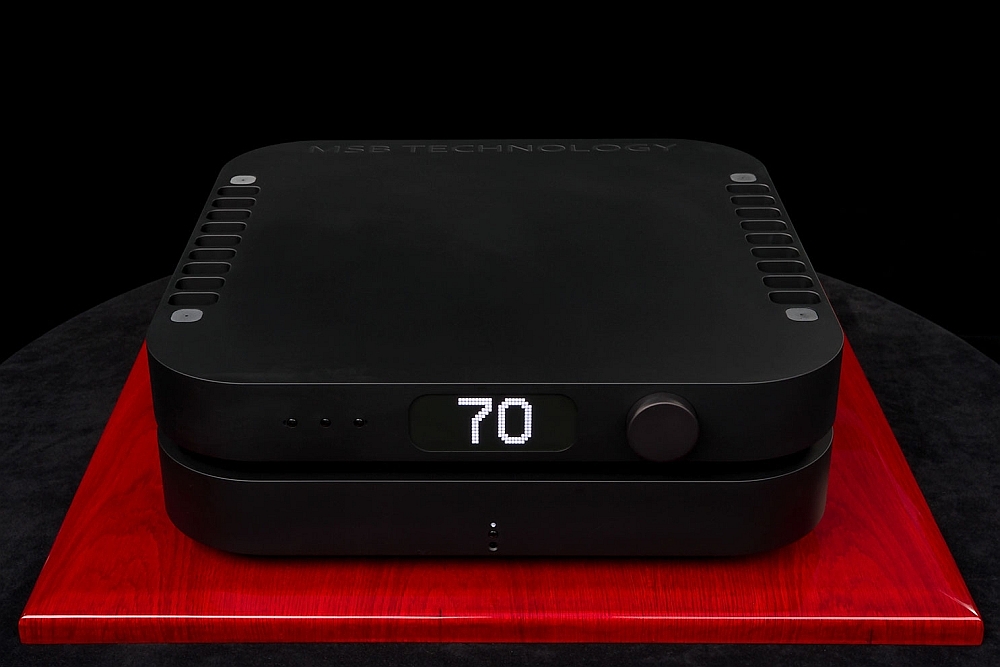 Digital innovator MSB Technology has recently released the new Reference DAC and the first units have landed in Australia. The new digital-to-analogue converter features a number of proprietary and advanced technologies that set it apart from most of its competition.
MSB Technology has been developing its own digital-to-analogue conversion methodologies for quite some time now and the new Reference DAC takes these to yet another level of sophistication. The technology is immaculately combined with a new standard of design and finish that is of minimalist appearance without sacrificing functionality and features set. The new chassis for the DAC and its power supply (dual power supply option is also available) are milled in-house from solid slabs of high quality 'Kaiser Select Precision Plate' aluminium and are finished to the highest standards of anodisation (available in matte black or silver).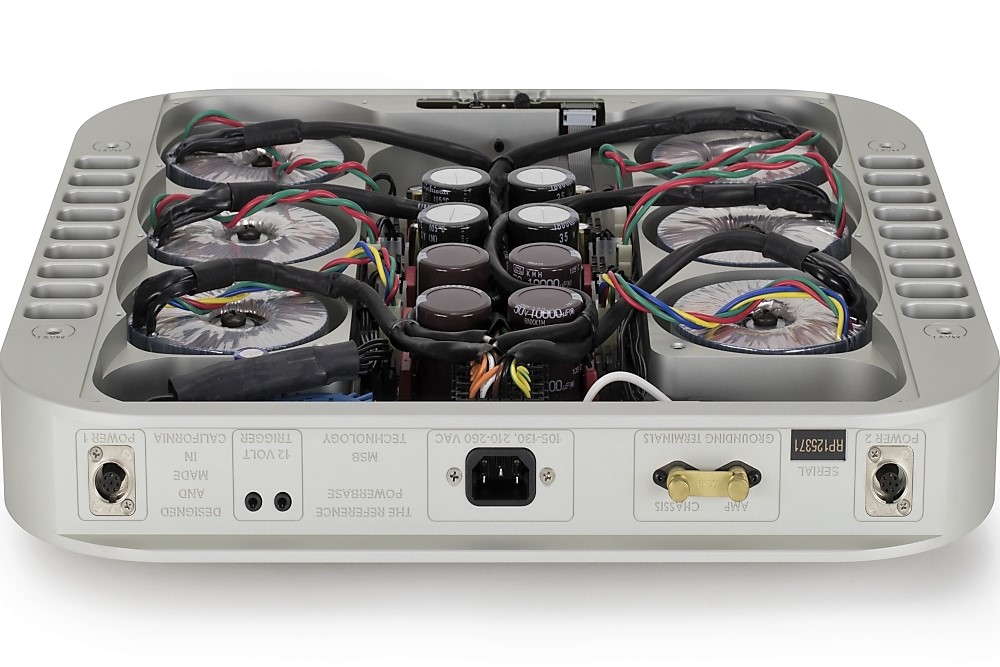 The Reference DAC uses MSB's new Hybrid DAC modules which have been streamlined to be more affordable while reduced physical size has permitted improved efficiencies in chassis placement and functional refinement. Four modules are used, each with two channels on-board, making for a total of eight channels while the unit can be configured to accommodate PCM (44.1kHz to 3,072kHz up to 32 bits) and up to 8xDSD.
The new DAC is fully upgradeable via up to four isolated slot-in modules making the Reference DAC configurable to feature multiple inputs, outputs, upgraded clock, MQA compatibility, network capabilities and more. The unit can also act as an ultra-transparent preamplifier via analogue balanced and unbalanced inputs/output modules. The volume control module is an analogue design and of constant impedance while providing 1dB attenuation steps. The Reference DAC offers volume control regardless of input and output module inclusion.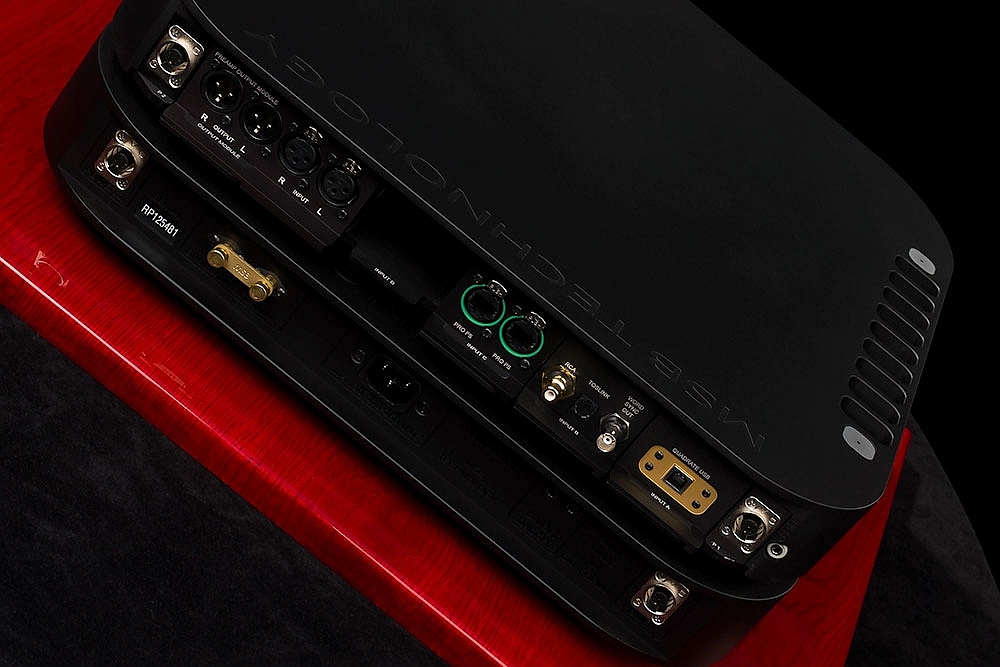 The front display is a high quality discrete LED type with large symbols making it easy to read from the listening position. It's an MSB-designed display which has been housed in its own CNC-machined sub-enclosure in order to isolate any potential noise and distortion issues. The display is adjustable for brightness and features an auto-off mode.
The separate Powerbase power supply is massive and features six toroidal transformers and a large bank of high quality capacitors. The individual stages of the DAC are powered via dedicated sections of the power supply. An optional second Powerbase power supply is available as an upgrade and takes the Reference DAC to an extreme level of power supply design, isolation and potential overall sonic performance. Each component – DAC and power supply – can be mechanically coupled via the supplied spikes and replaceable 'foot guards' which can also accept standard M6X1 spike couplers. The unit includes a metal remote control.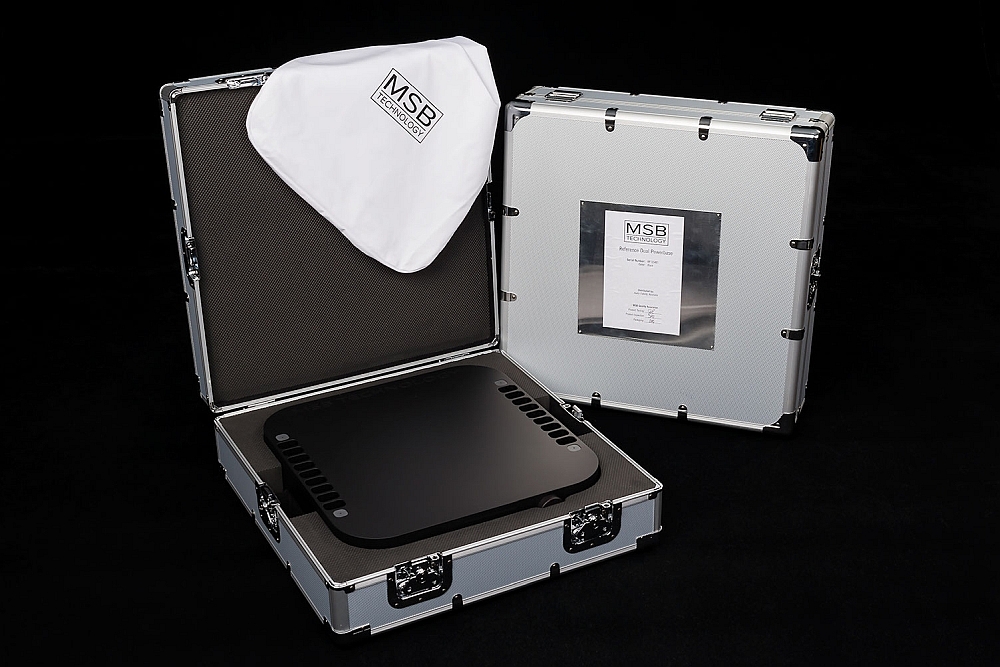 The new MSB Technology Reference DAC is distributed in Australia via Audio Fidelity and is available throughout the country at established specialist dealers. Attractive upgrade deals are available for existing MSB DAC 4 and DAC 5 owners.
Australian Distributor: Audio Fidelity
+61 (3) 9036 2751
www.audiofidelity.com.au
Price: AU$55,000