Back in October 2020, Gryphon Audio Designs expanded its product portfolio with the now about-to-land modular StandArt audio racks which, while harmoniously suitable to support any component, are especially simpatico with the company's wide assortment of electronics.
In its most basic configuration, Gryphon's (for short) new StandArt high-end modular audio rack consists of a bespoke stand which can be made to suit the company's Essence, Antileon EVO and Mephisto power amplifiers. Further configurations can expand the audio racking system to provide multi-level support for a full suite of Gryphon electronics.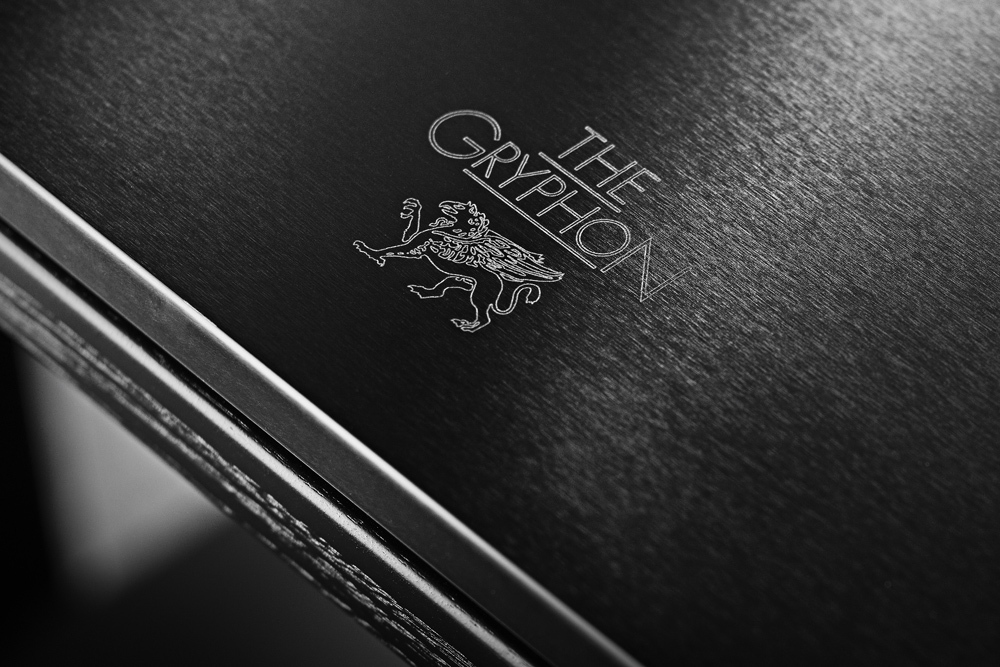 In terms of that support, Gryphon has taken that seriously. The isolation from vibrational distortions is controlled by the individual shelves' full constrained layer-damped construction. The sandwich of differing materials consists of a 'Kerrock' top plate, a material described as being a non-porous composite of PMMA, which is an acrylic resin (Gryphon knows that material well in non-resin form) and a mix of undisclosed natural minerals. A bottom layer of compressed high-density MDF supports a thin middle layer made up of a "sticky, black, highly viscous bitumen". The concoction is said to provide optimal dissipation of vibrational distortions, resonance control and mechanical damping by conversion to heat (energy can be converted not destroyed…).
The constrained layer-damped shelves are supported via aluminium columns which Gryphon fills with its own formula of oven-dried sand particles. The columns are available in three sizes: 548mm, 800mm and 1124mm with a mix of these able to cater for differing component dimensions. The bottom stage, whether used as just an amplifier stand or the building block for a complete system rack, is coupled to the floor via Gryphon's 'Black Spike ST', a substantial cone/spike system which is designed to shed-to-ground vibrational artifacts.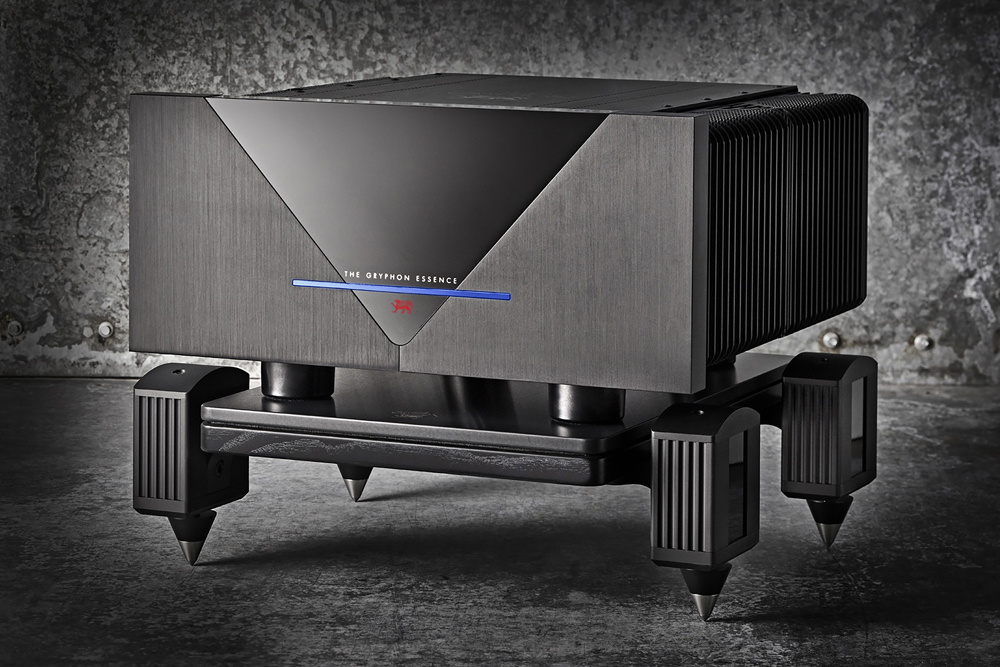 The new Gryphon Audio Designs StandArt audio racking and support system will be available in Australia in early March 2021 and is priced from AU$4500. As is the company's trademark motif, the StandArt system is only available in… Gryphon black.
Gryphon Audio Designs StandArt Audio Racks
Price: From AU$4500
Australian Distributor: Kedcorp
PH: +61 2 9561 0799
www.kedcorp.com.au