German specialist MUTEC, maker of highly-engineered digital solutions for the professional and audio enthusiast markets, consolidates its representation with Australian distributor ATT Audio Controls.
The stronger partnership between MUTEC and ATT Audio Controls, which now encompasses both Australia and New Zealand, also sees a planned broadening of its reach across both the studio/production and audiophile/recreational spaces. While the former's market penetration has been established for quite some time, the audio enthusiast market is now open to greater uptake potential.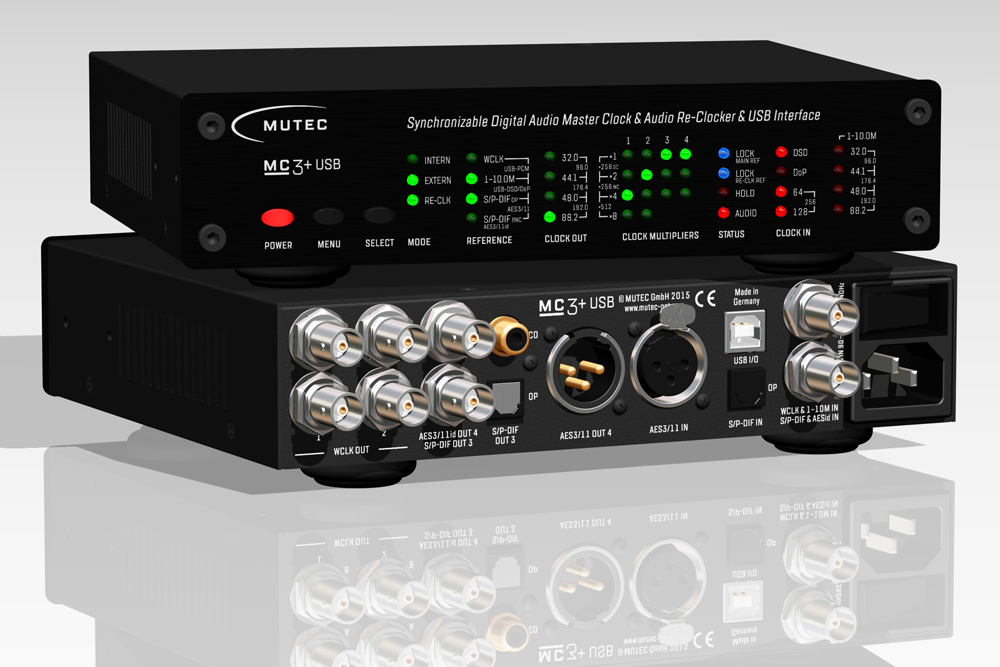 One of the most pertinent offerings to the audio enthusiast space, as a potential upgrade to DACs, is MUTEC's MC-3+ Smart Clock USB which offers proprietary '1G-Clock' technology and advanced digital processing to produce a multiple digital input interface with embedded high quality clock. Its multiple digital outputs allow a redistribution of clock signal to DAC devices at high-resolution rates of up to DSD256. The 1G-Clock re-clocking technology is said to reduce jitter from USB, S/PDIF, AES/EBU and TosLink-based digital sources such as streamers and CD transports, to extremely low levels.
Also interesting from an audio enthusiast point-of-view is MUTEC's REF10 SE120, a high quality super-low noise OCXO (Oven-Controlled Quartz Oscillator) 10MHz master clock generator carefully chosen for "… to our knowledge – the lowest phase noise, respectively jitter values in the industry." MUTEC eschews atomic clocks due to what the company cites as long-term stability issues with the potential for increased jitter artefacts. It features multiple outputs catering to both 50 ohms and 75 ohms via BNC connectivity. The REF10 SE120 master clock can be a remarkable upgrade for DACs and is a perfect mate for the MC-3+ Smart Clock USB.
ATT Audio Controls' founder Frank Hinton told SoundStage! Australia, "We found MUTEC's philosophical base to be almost identical with ours and their technology to be totally relevant, support & service friendly and superior in terms of performance. MUTEC will prosper in difficult times because they are engineering and client focused, therefore, we are absolutely delighted to extend our responsibilities."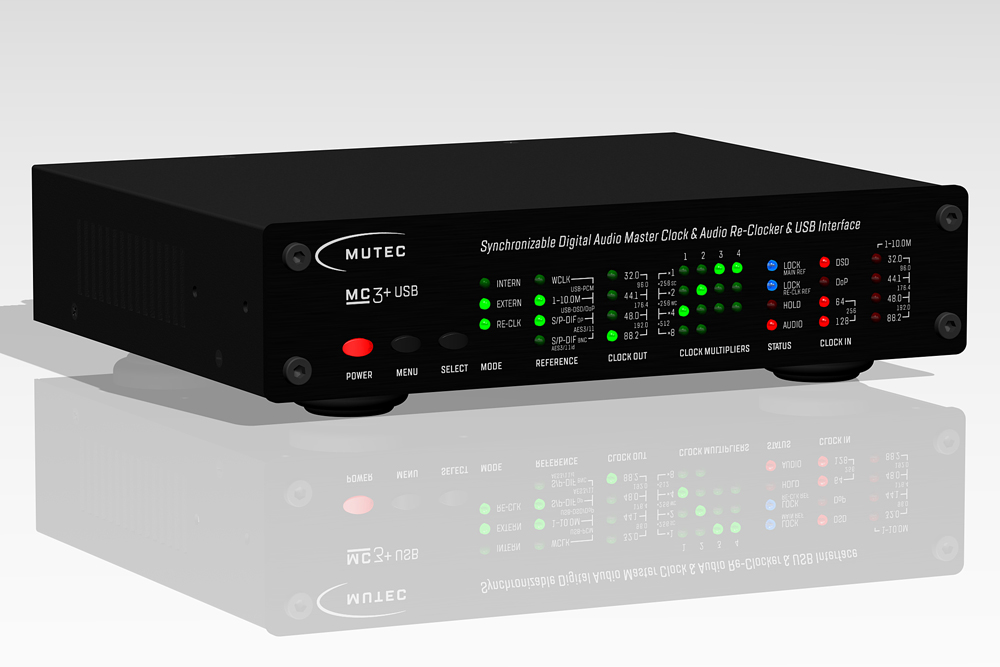 André Schwerdt from MUTEC Marketing added, "We are very happy to have an experienced partner in ATT Audio Controls, who will help to establish MUTEC brand and products down under in both the professional and audiophile markets."
The MUTEC range of digital products will be available in Australia (and New Zealand) via Melbourne distributor ATT Audio Controls and its network of specialist dealers around the country.
MUTEC Digital Products
Price: Contact distributor below
Australian Distributor: ATT Audio Controls
+61 3 9481 1244
www.attaudiocontrols.com