Japan's Maki Engineering Laboratory Company, more widely known as digital source specialist MELCO (MELCO Syncrets Inc.), has joined the expanding ranks of distributor Hi-Fi Collective.
Evolving from Japan's largest computer peripherals manufacturer, MELCO's digital products have garnered an enviable reputation for their performance both in terms of sonic prowess and versatility. The company's award-winning servers and streamers, featuring advanced technologies and dedicated Apps, have liberated High-Res Audio from the sonic constraints of inferior computer-based music delivery.
MELCO's supreme experience in the design and manufacturing of NAS drives and other computer peripherals has led to the inclusion of high quality SSD drives and other componentry making up the company's high-end digital sources. The company's capabilities also extend to software design, with the MELCO products featuring many advanced and proprietary software technologies, such as the bespoke MELCO Music HD (Tidal and Qobuz integration), 'Intelligent Music Library' music software/App with MinimServer library browser and SongKong handling metadata.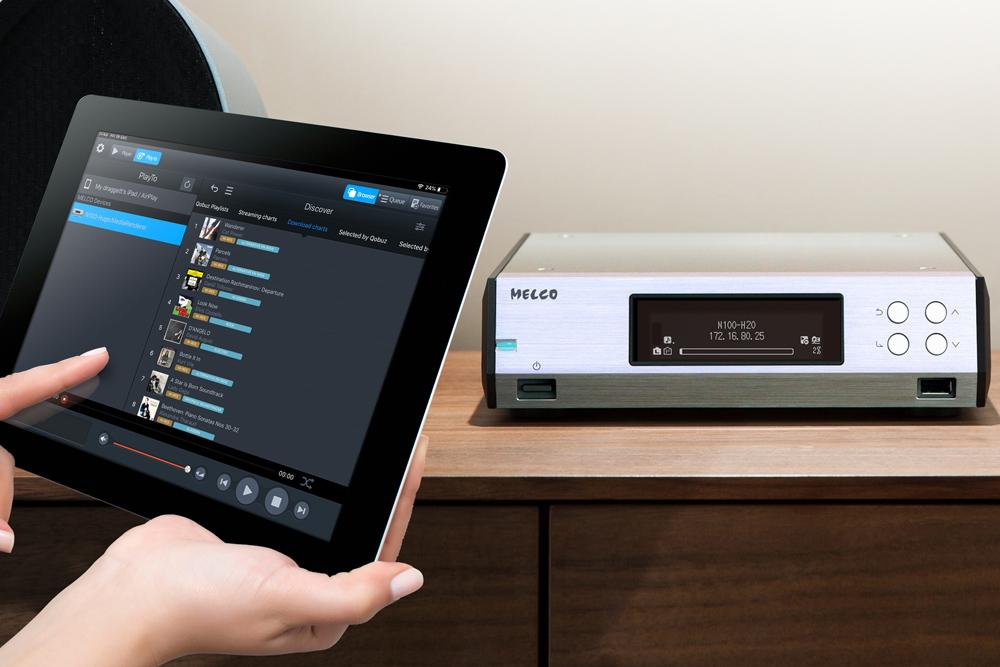 Among the digital streamer/server ancillary products, the new S100 stands out as a point of difference. The S100 is a high-tech digital switcher which has been optimised for audio applications and is said to provide highly-accurate timing and transmission of digital data achieved by, among other proprietary technologies, via MELCO's handling of packet data in a dedicated 1.5MB packet buffer. Audio grade capacitors, stout power supplies, mechanical integrity and other engineering techniques have led to the S100's excellent specifications and potential high performance within the context of a digital playback environment.
The MELCO products will be available in Australia in February via distributor Hi-Fi Collective's established specialist dealer network.
MELCO Digital Products
Australian Distributor: Hi-Fi Collective
+61 3 9013 4334
www.hificollective.com.au