Australian distributor of high-end audio products Nirvana Sound has announced a new partnership reintroducing to Australia loudspeaker design innovator German Physiks.
German Physiks is predominantly renowned for its unique transducer technology, which was introduced by designer Peter Dicks back in 1978, after inspiration derived from Ohm F speakers' Walsh driver. Since the design's intro to the high-end loudspeaker space, German Physiks has advanced its proprietary omnidirectional 'DDD' driver technology by adopting better materials and engineering refinements while maintaining tight control by manufacturing entirely in Germany.
While the first DDD transducer employed a very thin 0.025mm titanium foil diaphragm, the current driver sees the adoption of 0.15mm carbon fibre which is said to offer a much wider bandwidth while also being far more robust. The new DDD transducer's frequency response is extremely wide, with the Unicorn Mk II used as an example of a spread spanning nine octaves from 40Hz to 24kHz, making it a virtual full bandwidth driver. The super-wide bandwidth is achieved by the combination of three key technologies: Pistonic, Bending-Wave and Modal radiation patterns.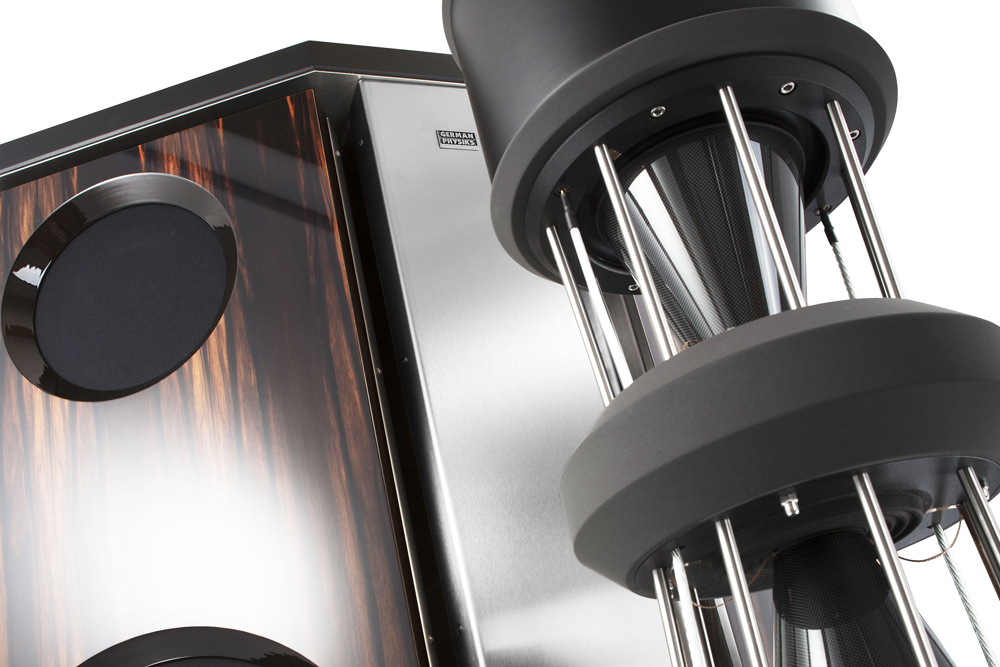 Due to the DDD driver's design and ultra-lightweight construction, further qualities the transducer is said to possess are extremely fast transient attack and dynamic expression. In the case of the other German Physiks models – aside from the abovementioned Unicorn Mk II – the DDD driver is said to comfortably encompass frequencies between 180Hz and 24kHz. A further advantage of such wide frequency response is the eschewing of a crossover within the stated bandwidth resulting in a potentially purer, more direct and transparent sound. In addition, the omnidirectional design presents an extremely large and all-enveloping soundfield. Depending on the model, the DDD drivers are mated to a variety of dedicated woofer drivers while the driver array populates uniquely-styled high quality enclosure designs.
Nirvana Sound's Director George Moraitis told SoundStage! Australia, "German Physics has so much respect in the high-end audio community. Their sonic presentation is very different to the more 'conventional' sound that people are used to. You just get enveloped, immersed in the sound. The lack of beaming and directivity is refreshing and very enjoyable. We are proud to bring this accomplished brand to Australia."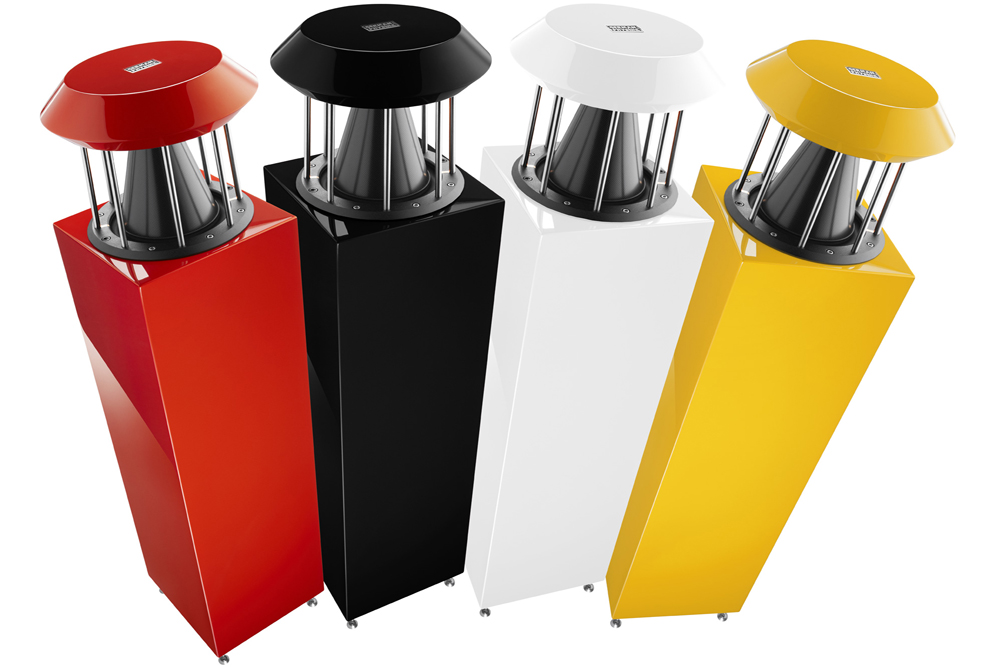 The German Physiks range starts at AU$5300 for the entry point PQS-100 standmount, progresses through the mid-level Carbon Mk IV at AU$50,900 and culminates at the massive Emperor Mk II at AU$338,000. There are several loudspeaker options filling-out the price points in between these models. All speakers are available in a selection of gloss paints and high quality wood veneers.
Also available in Australia via Nirvana Sound is German Physiks line of Emperor Extreme high-end electronics which encompass a comprehensively-featured preamplifier, powerful stereo, monoblock and integrated amplifiers, and versatile 'Reference' DSP-based and analogue crossovers.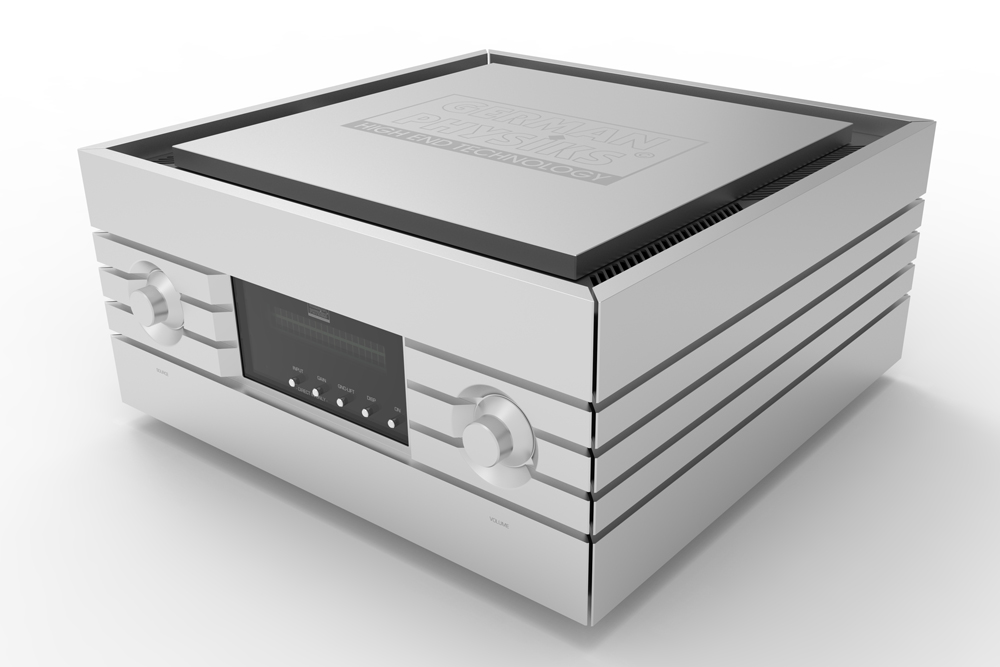 Contact Nirvana Sound (details below) to get information on where to audition the German Physiks loudspeaker and electronics products.
German Physiks Loudspeakers & Electronics
Price: Contact Distributor
Australian Distributor: Nirvana Sound
1300 988 366
www.nirvanasound.com