With the new LS5/9 Classic standmount loudspeaker, Rogers reintroduces the iconic LS5/9 BBC 'Grade One' broadcasting monitor with refreshed 21st-century ingredients.
The new made-in-the UK speaker will feature a number of improvements that brings the classic design right up to the minute in terms of modern loudspeaker design. For starters, the new LS5/9 Classic features a beautifully constructed and finished cabinet assembled from high grade 9mm Russian birch ply, with the enclosure joints being hardwood battened with beech fillets while the panels are dampened with bituminous material. Rogers is offering walnut, rosewood and olive veneers as standard with further options available to order.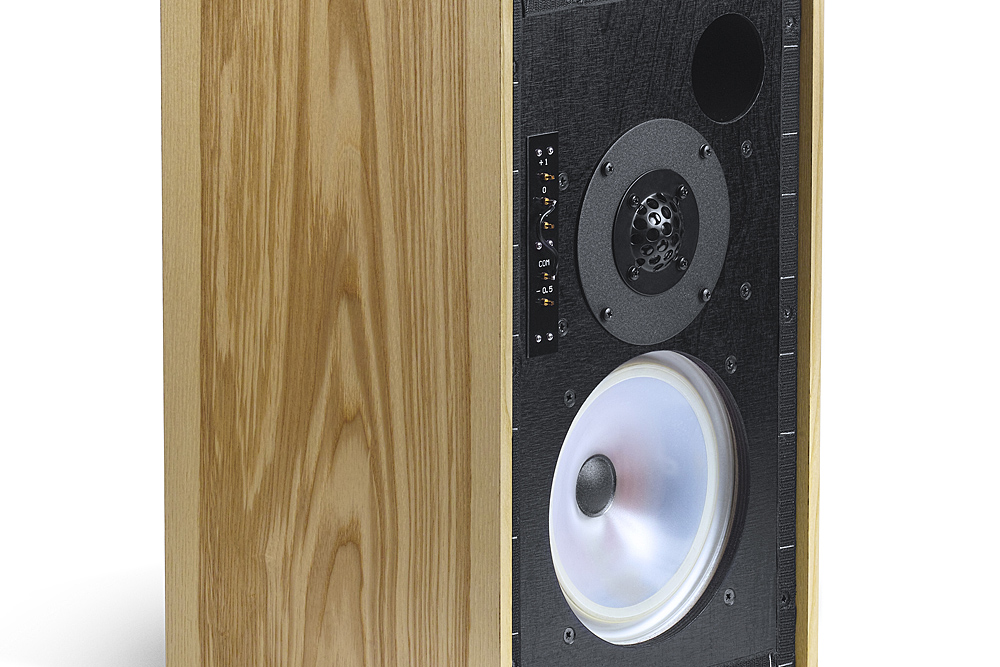 A new 34mm Audax HD34 tweeter has been selected for the reinvented LS5/9. Reminiscent of the original, the 2-way speaker's tweeter is protected via a dispersion-loading plate. The mid-woofer is a "Rogers-specified" 210mm polypropylene design featuring a special flare curvature and with dust cap termination adopting a select vinyl formulation. The driver aesthetic implements the Rogers semi-translucent colour of yore. Off-set to one side on the front baffle and above the tweeter, Rogers has placed a reflex port in order to extend the speakers' low frequency range. This reflex design will offer easy placement close to wall boundaries.
Sonic fine-tuning is available via a front baffle high-frequency level adjustment which offers a number of settings via a simple resistor/jumper network. The LS5/9 Classic's crossover features high quality components silver-soldered to a "single-layer one-ounce copper track fibreglass PCB." Said crossover is set at 3 kHz and is a 18dB per octave design.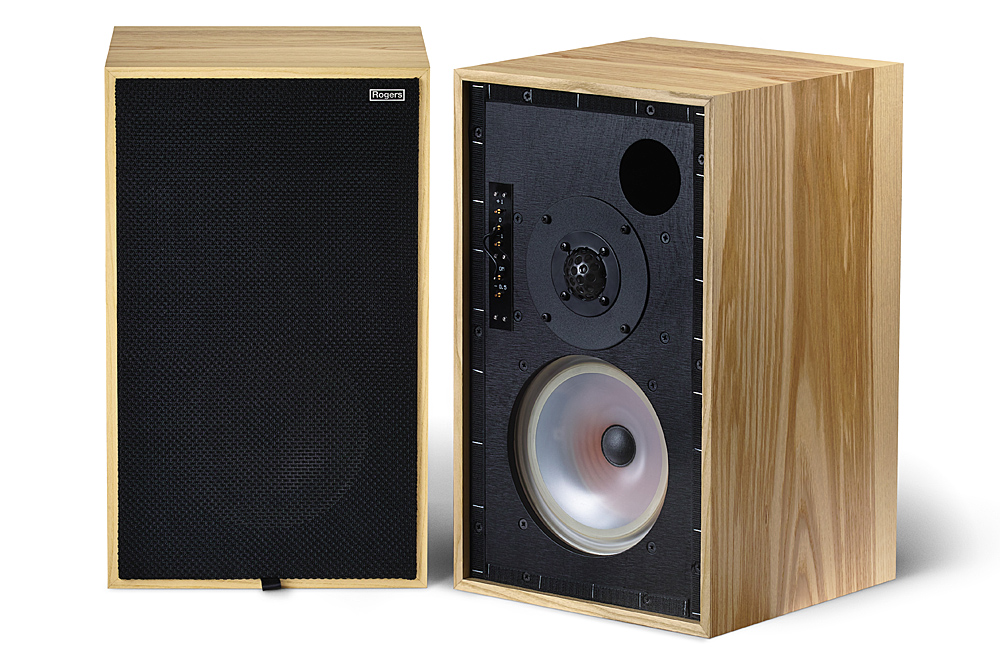 Rogers specifies the new LS5/9 Classic with a sensitivity of 89dB at 1 watt/1m while the impedance is stated as being a nominal 8 ohms. Power handling is 100 watts unclipped. No frequency response figures were provided.
The new Rogers LS5/9 Classic speakers retail in Australia for AU$9490 and are available around the country at select audio specialist dealers.
Rogers LS5/9 Loudspeakers
Price: AU$9490
Australian Distributor: Audio Magic
+61 3 9489 5122
www.audiomagic.com.au