Pro-Ject has released a versatile streaming solution that simplifies the path for digital playback and streaming in your established audio system.
The new Stream Box S2 Ultra will slot-in to your 'audiophile-grade system' via connectivity to a USB DAC or amplification with in-built DAC architecture. The Stream Box S2 Ultra will allow file playback from NAS Drives or portable storage devices as well as streaming Spotify, Tidal and internet radio via Shoutcast while Air Play streaming is available via Shairport. The Stream Box S2 Ultra is also Roon Ready.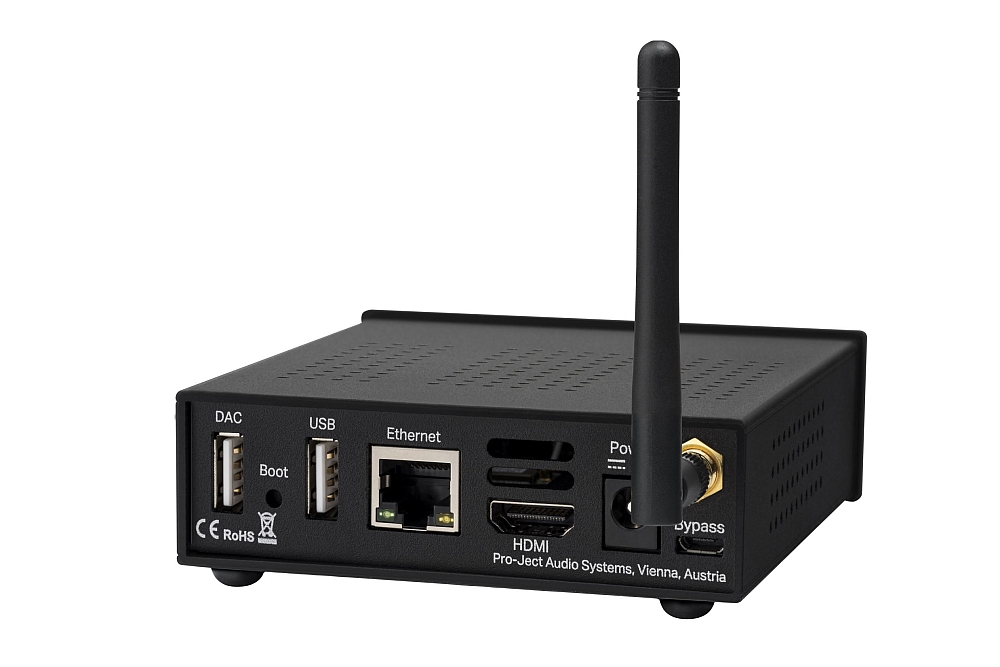 In order to allow the processing power required, the unit uses a Quad Core industrial version of the Raspberry Pi 3, combining that with the open-source software Volumio in order to provide the versatile playback architecture. Designer John Westlake performed a number of improvements on the Raspberry Pi 3 architecture by way of jitter reduction and RF and ground noise lessening through a variety of clock improvements and the implementation of low-noise power supplies.
Stream Box S2 Ultra can handle just about any file format extant and is capable of bit-perfect playback resolutions of up to 32-bit/352.8kHz and DSD256. Depending on your DAC's compatibility, the Stream Box S2 Ultra can transmit MQA files to it. Stream Box S2 Ultra is also multi-room capable.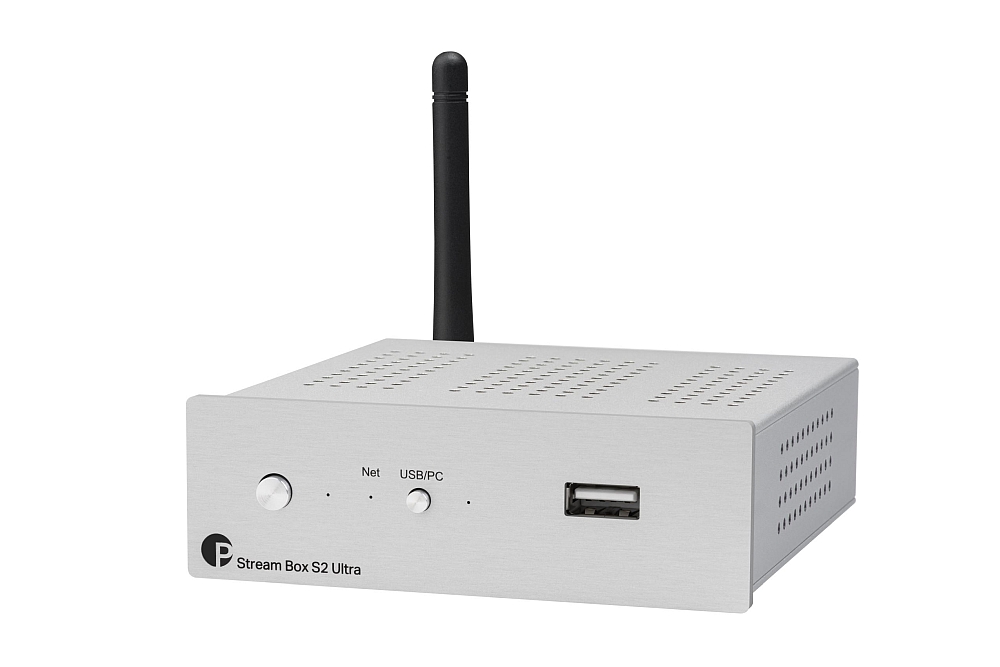 Connectivity options are presented via Ethernet, Micro USB-B, twin USB ports (one is configured as the digital output to your DAC) and HDMI for video. The unit is also Wi-Fi capable and a plastic-sheathed antenna is provided with the package. A free Pro-Ject control App is available for the Stream Box S2 Ultra.
The Stream Box S2 Ultra will soon be available for audition via Australian distributor Interdyn's network of established specialist dealers around the country.
Pro-Ject Stream Box S2 Ultra
Price: AU$1199
Australian Distributor: Interdyn
+61 3 9426 3600
www.interdyn.com.au