Critical Sound Information, importer of high-end audio products based in New Zealand, has introduced the new 432 EVO Standard music server to Australia via sole dealer M8audio.
The 432 EVO music servers come in a whole variety of versions starting with the 432 EVO Mini and culminating with the flagship EVO Master which includes a dedicated power supply in matching casework. The server systems are all created by company head Klinkt Beter. In between the Mini and Master, 432 EVO offers four models with varying feature sets, including built-in DAC cards, disc transports and, in the 432 EVO high-end I2S as the model name suggests, a high quality I2S connectivity option which is regarded by many to be the optimum digital interface.
The Standard version features an in-built 2 TB hard drive (can be configured with up to 6 TB at point of order), Quad core processors, large memory capacity, 64-bit 'audio grade' RTkernel (real time kernel), is Roon ready and Logitech compatible (via quick switching) while the unit accepts a large variety of file formats including DSD and MQA. 432 EVO has also developed its own SQi Renderer and upsampling process which offers 10 selectable filters including what the company calls its "killer Archimago stage 2 filter."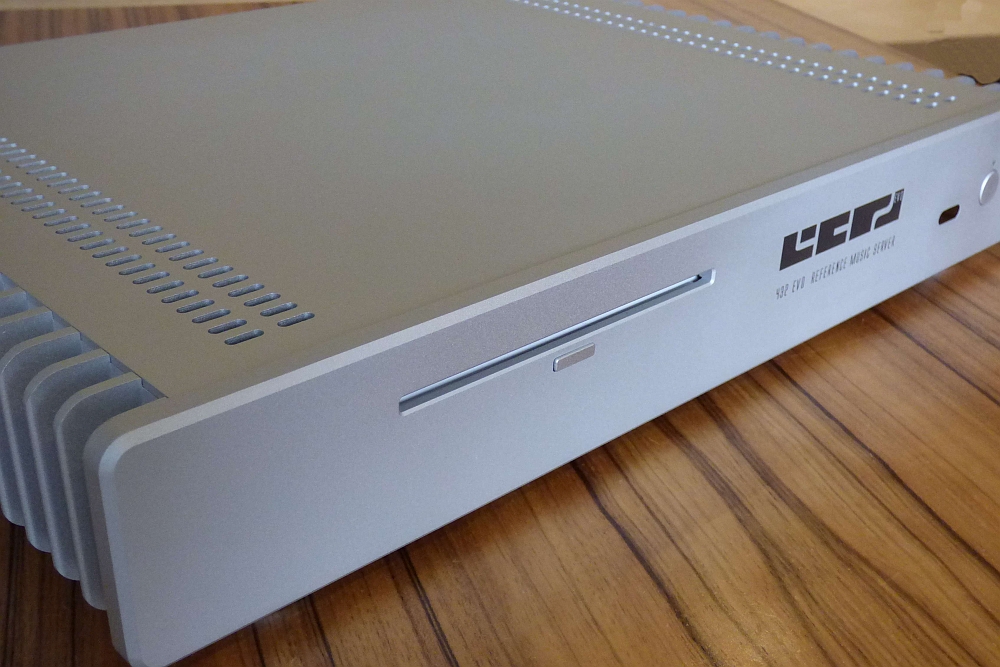 Audiophile-style construction methodologies have been applied to the 432 EVO Standard such as a spring suspension and damping system in order to combat deleterious resonance and vibrational distortions, careful cable layout to prevent electrical interference and more. Full lateral heatsinking allows the unit to run relatively cool despite the high levels of digital processing that takes place within the chassis.
Critical Sound Information's Ian Ross Brown told SoundStage! Australia, "432 EVO Standard provides an affordable entry to the range and has just undergone some major upgrades. Perfect to rip and store your CD music collection plus providing access to streaming platforms."
M8audio's Mark Thomsen added, "… The music servers were developed for high-end audio and every effort has been made to maximize sound quality."
The new 432 EVO music servers are available in Australia via M8audio who can be contacted directly via the details below.
Price: AU$4250
Australian Dealer: M8audio
+61 432 322 807
www.m8audio.com
Australia New Zealand Distributor: Critical Sound Information
+64 6 873 3350
www.criticalsound.co.nz