Mark your calendars! The International HiFi Show Melbourne 2018 will be staged from Friday 12 to Sunday 14 October and it promises to showcase the wide gamut of stereo and audio visual products from the entry level to the high-end.
The International HiFi Show has always prided itself for being an Australian-owned and locally-organised show. As such, Australian manufacturers are set to figure strongly in the assortment of exhibitors while, also taking part, are a large proportion of the biggest distributors in the country.
Once again, the show will be staged at the excellent Pullman Mercure Hotel in Melbourne's Albert Park, a location which is close enough to the superb variety of culinary and beverage resources of the city centre. Yet, the Pullman Mercure Hotel is conveniently distant from Melbourne city to offer parking and easily-accessible public transport options.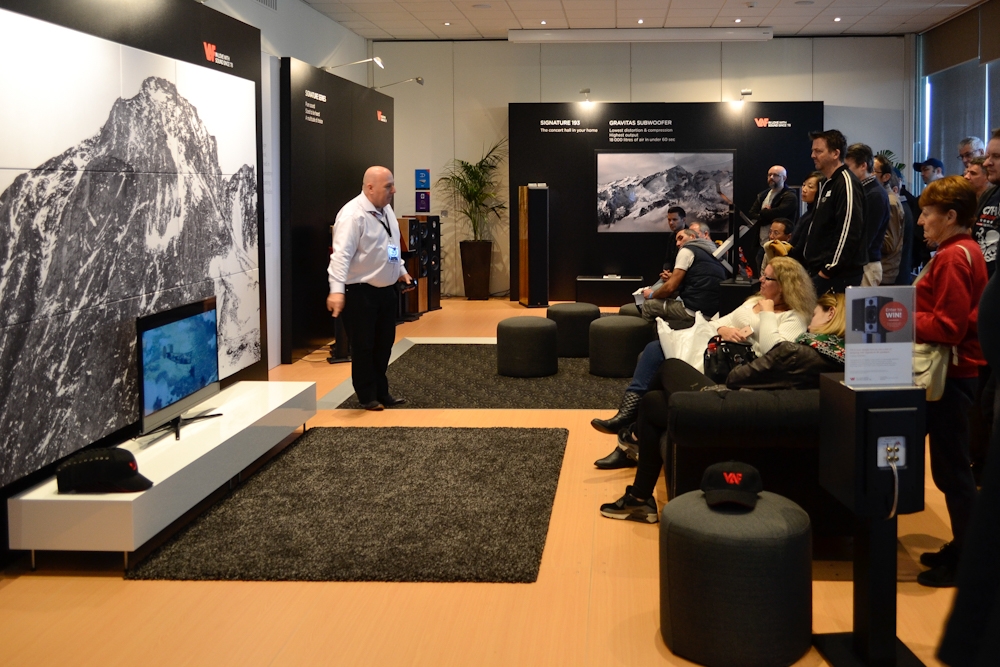 The show organisers have informed SoundStage! Australia of a 'World First' Dolby Atmos event which will be presented by Krix, the Australian speaker manufacturer that, aside from its highly regarded consumer level speakers, has achieved remarkable penetration, and garnered an enviable reputation, in the commercial theatre market. The Krix event will be presented in conjunction with Trinnov Audio and Barco projectors.
A number of companies will be debuting products to be seen for the first time in this country. Of note, the highly-anticipated 5000 flagship components from Yamaha – which will be available in Australia in early 2019 – will make their debut at the show.
As a result of last year's success, the popular Record Fair returns and is said to be even bigger this time, with added space set aside in order to accommodate and appease the ever-growing vinyl throngs. Headphones will also be heavily represented via giant Sennheiser and a multitude of other brands.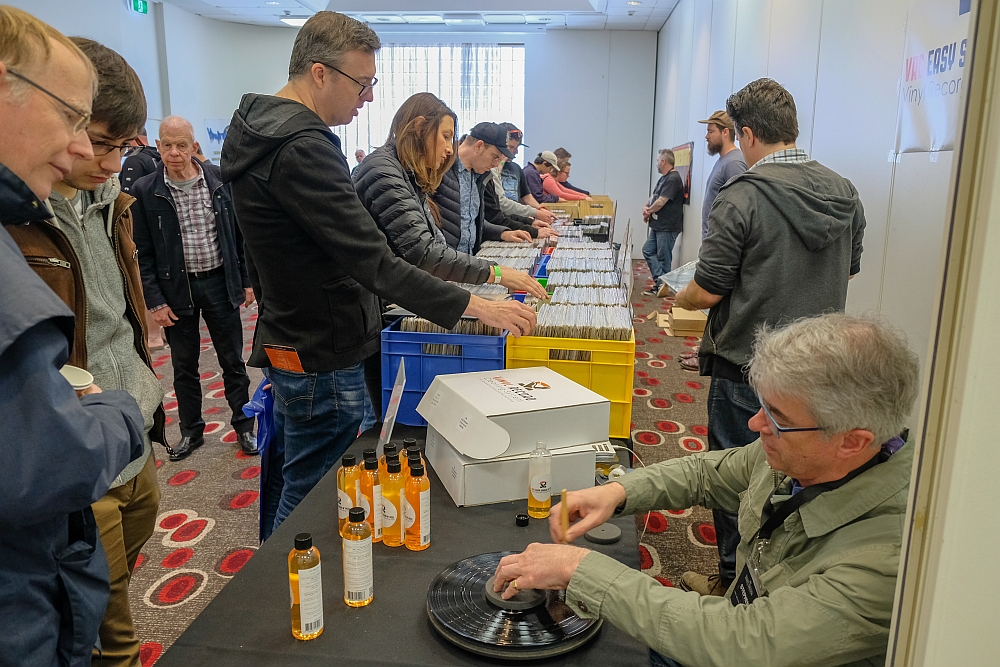 The action-packed Record Fair at last year's show
"The 2018 International Hi-Fi Show, held for the third time at the prestigious Albert Park location in Melbourne, offers the perfect opportunity for Australian consumers to truly appreciate the enjoyment of music and Hi-Fi" show organisers Sound Media Group's Managing Director Marc Rushton told SoundStage! Australia, adding, "Our previous shows smashed all expectations with many exhibitors and attendees declaring it the best Hi-Fi show in Australia ever.
"Bring your eyes and ears to Albert Park this October 12-14, bring the family and make a day or even a weekend of it. You'll get to listen and see everything that is new and get a heads-up on current technology in the headphones, Hi-Fi and home theatre markets."
The show organisers have generously offered a half price entry fee special for SoundStage! Australia readers. Simply use the 'SOUNDSTAGE' code which is valid until September 30 2018.
SoundStage! Australia will be attending the Melbourne International HiFi Show 2018 with our reportage to be published shortly after.
International HiFi Show Melbourne
Pullman Mercure Hotel
Albert Park, Melbourne VIC
Friday 12 to Sunday 14 October 2018
www.hifishow.com.au