Yamaha, the world's largest audio company with over a century-old history, has announced a new range of high-end products which are to be its flagships.
Following the highly-acclaimed, award-winning 'S' series integrated amplifiers and CD players and the extraordinary NS-5000 speakers (see SoundStage! Australia's review here and the follow-up review here), Yamaha is now offering new high-end components in the C-5000 preamplifier, M-5000 stereo power amplifier combo and a massive GT-5000 high-end turntable. The 5000 denomination indicates the new products would be ideally matched with Yamaha's NS-5000 speakers and now combine to make-up a full playback system.
"We're incredibly excited to announce not just a new flagship model, but an entire series designed to deliver breathtaking high-fidelity performance," Damien Henderson, Product Manager for Yamaha Music Australia's AV Division told SoundStage! Australia. "Yamaha has a long and celebrated history in Hi-Fi and we're looking to continue this legacy."
The new GT-5000 turntable harks back to Yamaha's famous GT series of turntables – especially the GT-2000 – which are now highly sought after and considered classics. The GT-5000 builds on these superb analogue playback systems by adopting modern materials and production techniques. The belt-drive design features a heavy platter and large plinth (combined weight is over 30kg) and a bespoke tonearm while the balanced output facilitates a full balanced signal flow from turntable to preamplifier to power amplifier.
The C-5000 preamplifier features a dual-mono fully-balanced design with a large power supply based on dual toroidal transformers and "discrete circuit transmission across all stages of the patented floating design". The C-5000 offers a generous array of balanced and single-ended inputs and outputs.
Also dual mono in circuit design, the M-5000 power amplifier offers 100 watts per channel into an 8 ohms load (20 Hz-20 kHz, 0.07% THD) and 200 watts per channel into 4 ohms (20 Hz-20 kHz, 0.07% THD). The dual mono design isolates each channel both mechanically and in terms of separation of its electrical circuit in order to avoid vibrational and signal distortions. Engineering care has been given to the short signal paths and with the connecting methodology within the various inter-stage parts in order to reduce impedance and signal degradations.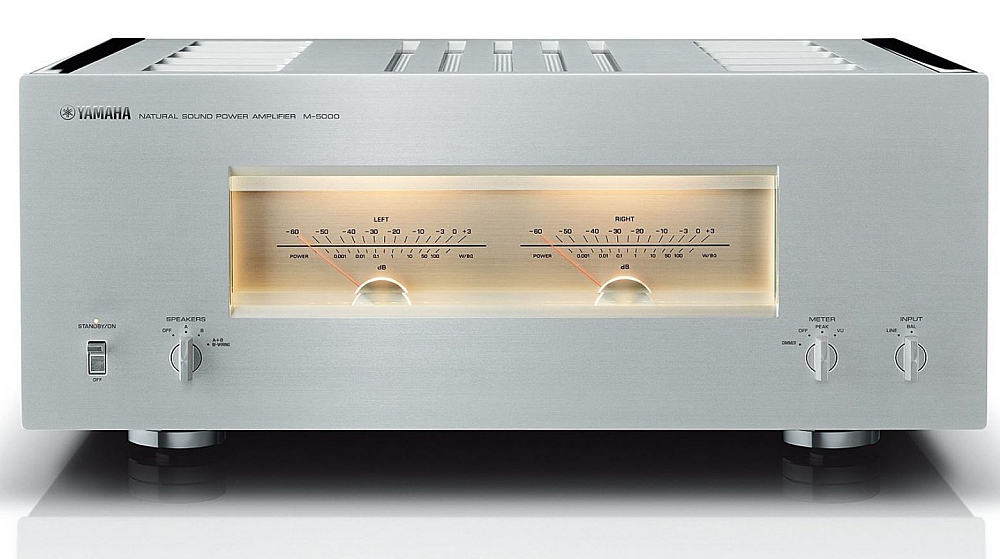 The GT-5000 turntable is available with a luxurious black gloss finish on its plinth while the electronics are available in either silver or black anodised aluminium with black gloss side panels.
Availability of the new flagship GT-5000 turntable, C-5000 preamplifier and M-5000 stereo power amplifier is expected to be in early 2019. Availability in Australia is via Yamaha's wide network of specialist audio dealers around the country. Pricing is yet to be determined for the Australian market.
Australian Distributor: Yamaha Music Australia
+61 1800 805 413
www.yamaha.com.au