Gryphon Audio Designs has announced the new Zena preamplifier which will replace both the single box Athena and the industrial design master stroke Mirage. At this stage, the Zena preamplifier provides the one-step-down choice below the flagship two-box Pandora.
The new Dual-Mono preamplifier features current Gryphon Audio Designs' industrial design themes forming a stylistic match to the monster Antileon EVO Class-A amplifier. The Zena will also feature a slot-in module – which can be installed at the time of purchase or at a later stage – for an on-board Digital-to-Analogue Converter with trickle down technology from Gryphon Audio Designs' spare no expense Kalliope. The DAC module features an asynchronous USB input and multiple digital inputs by way of AES/EBU via XLR, two S/PDIF via BNC and a TOSLINK input. The DAC's resolution stretches to 384kHz via PCM and caters for DSD up to DSD512.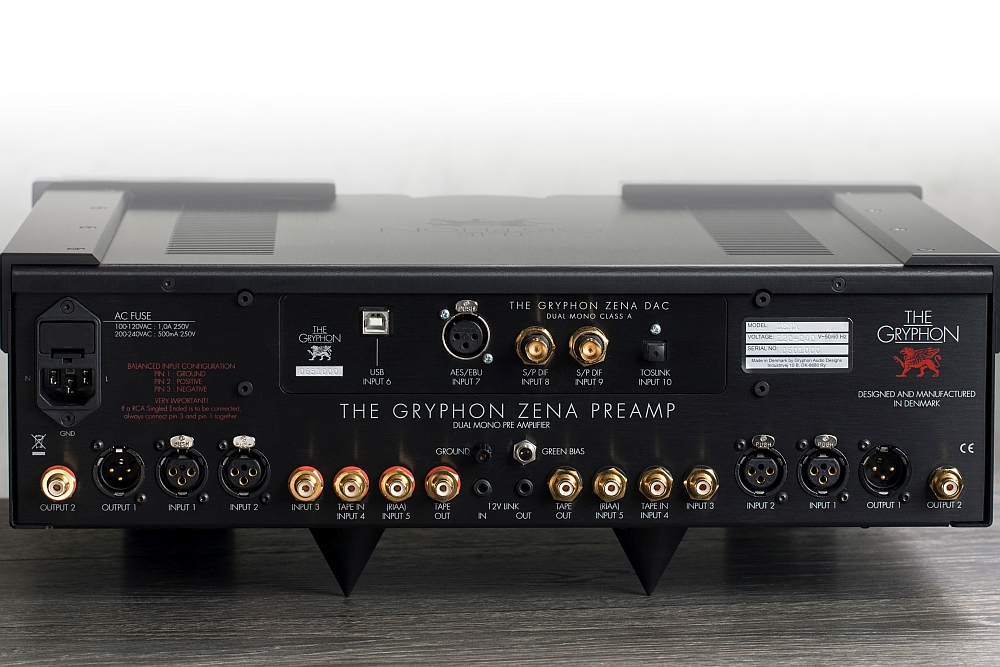 The analogue socketry provides for two balanced inputs (XLR), two unbalanced inputs (RCA), one RIAA phono input for the optional MM/MC phono stage and outputs via RCA 'Tape Out' and both RCA and XLR outputs for power amplifier connection. Gryphon Audio Designs' 'Green Bias' control mates to the company's Class-A amplifiers for control of bias as it correlates to volume settings (low Class-A bias for lower levels and increasing bias as level rises). The circuit implements a new high-resolution volume control featuring no more than two high quality resistors in the signal path. The Zena features a zero negative feedback, fully discrete DC-coupled Class-A-buffered circuit. Minimal internal wiring on extra short signal paths has been applied as have high quality circuit boards and Teflon-insulated gold plated RCA and Neutrik XLR connectors.
"The Zena preamp is based on an exclusive, fully discrete, DC-coupled Class A topology with zero global negative feedback and extended 1 MHz frequency bandwidth," we're told and the circuit design is further stated to "contribute to high slew rates, extreme transient fidelity and zero treble phase shift for proper focus with fine ambient micro-detail."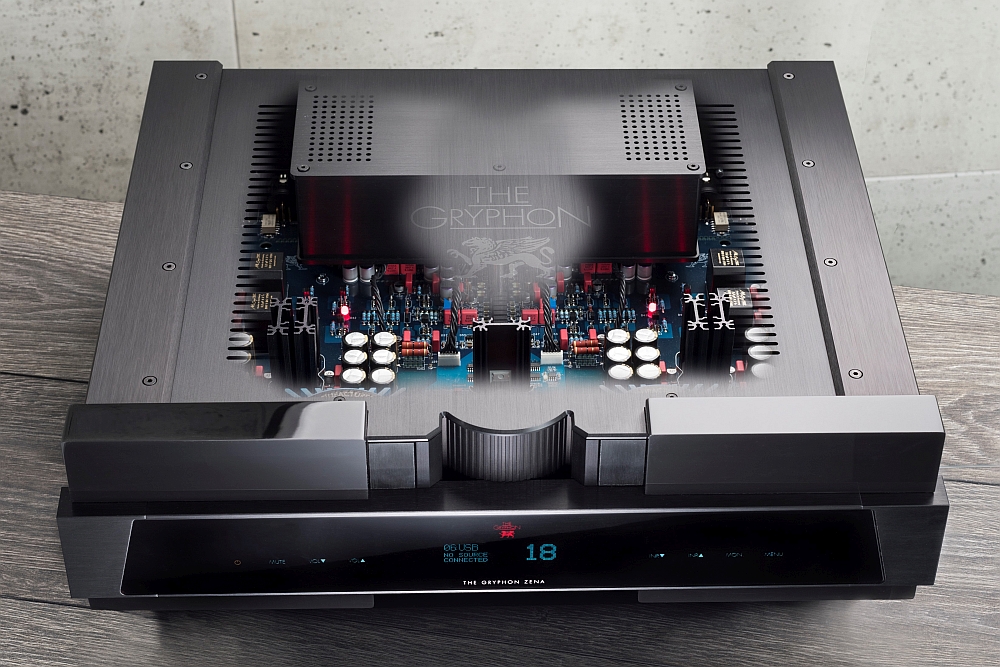 As part of the Gryphon Audio Designs' DNA, the Zena exudes the usual exemplary build quality and styling the company is known for. The touch-sensitive front panel buttons have been used in past products to great success and there's the signature mix of beautifully anodised aluminium and glossy black acrylic. Broad optimisation and user customisation is offered via the comprehensive menu options.
The new Gryphon Audio Designs Zena preamplifier will be available in Australia towards the end of Q2/early Q3 in 2018 via Australian distributor Kedcorp's established dealer network around the country.
Australian Distributor: Kedcorp
PH: +61 2 9561 0799
www.kedcorp.com.au
Price: AU$19,995 with a five year warranty