News
Details

Written by News Editor

News Editor

Published: 09 January 2018

09 January 2018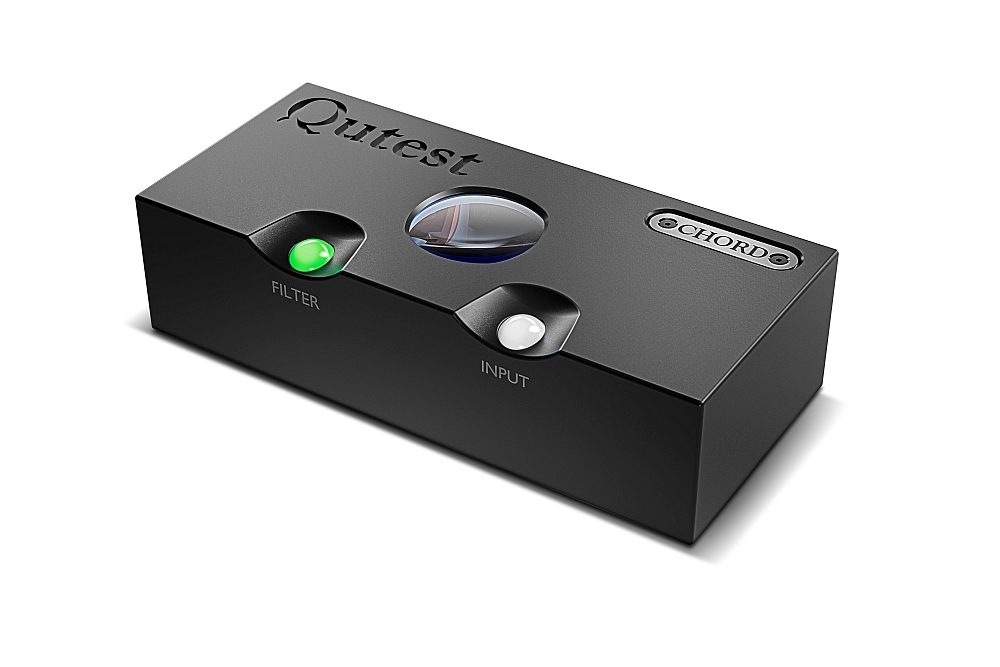 Chord Electronics has been making high-tech digital-to-analogue converters with proprietary FPGA circuitry for quite some time and, in fact, may have been among the first to do so. Another signature theme of the company is a design aesthetic that tends to blend superb build quality with ever more diminutive form factors. Enter the new Qutest, Chord's tiniest DAC packed with the company's ever-evolving digital technology.
Chord Electronics claims its new ultra-compact Qutest is "the most advanced compact DAC on the planet" and, indeed, with a size amounting to something along the lines of a cigarette pack and considering the tech that's built-in, Chord may just be spot-on. The Qutest features a number of technologies that have been first implemented in the highly acclaimed Hugo 2 and is an evolution of the equally regarded 2Qute. Within, are Chord Electronics latest FPGA and WTA (Watts Transient Aligned) filters which are claimed to offer a significant improvement in timing accuracy, noise reduction and dynamic range and tap length, "the technical indicator of how complex the interpolation filter is, has more than doubled compared to its predecessor, to 49,152."
In order to pack the superb sounding DAC technology Chord Electronics has developed, the Qutest does away with a number of the Hugo 2's features such as the headphone amplifier stage, the rechargeable Li-on batteries and the crossfeed functionality. Having said that, the Qutest retains a reduced array of the spherical multi-coloured buttons as used on Chord Electronics' small portable devices. Also in line with its stablemates, the Qutest is a dense and solid component machined from a solid billet of aircraft grade aluminium.
"Qutest is uniquely equipped to bring the benefits of Chord Electronics' acclaimed proprietary hardware and software technology to a wide range of connected devices" said John Franks, Chord Electronics' Chief Designer, "It features a galvanically isolated USB-B, optical and dual coaxial digital inputs, giving an instant upgrade to everyday audio devices plus the ability to modernise ageing digital source components."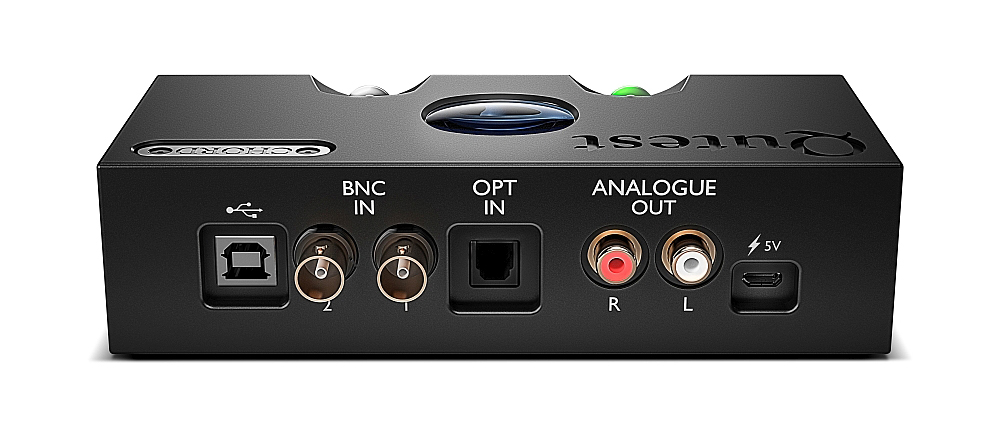 The Qutest's rear panel sports RCA analogue outputs (user selectable 1V, 2V and 3V RMS) plus a choice of four digital inputs encompassing USB-B (32-bit/768kHz and DSD512), twin BNC S/PDIF (24-bit/384kHz) and optical TOSLink (24-bit/192kHz). Qutest is high-resolution 768kHz-capable dual-data digital inputs for "connection to Chord Electronics' devices including the 705/768kHz-ready M-Scaler-technology BLU MKII digital/CD transport." Total Harmonic Distortion (THD) has been specified as an ultra-low 0.0001% 1 kHz 2.5V RMS 300 ohms while channel separation is 138 dB at 1kHz 300 ohms and frequency response spans between 20Hz to 20 kHz +/- 0.2dB. A set of filters are available via a dedicated 'sphere' button providing a selection of sonic flavours.
Chord Electronics will be exhibiting at CES 2018 at the Venetian Tower in room 35-207. Chord Electronics is distributed in Australia via Radiance Audio Visual. Pricing in Australia has been confirmed at AU$2400.
Australian Distributor: Radiance Audio Visual
+61 (0) 2 9659 1117
www.radianceav.com.au
Price: AU$2400