News
Details

Written by News Editor

News Editor

Published: 18 December 2017

18 December 2017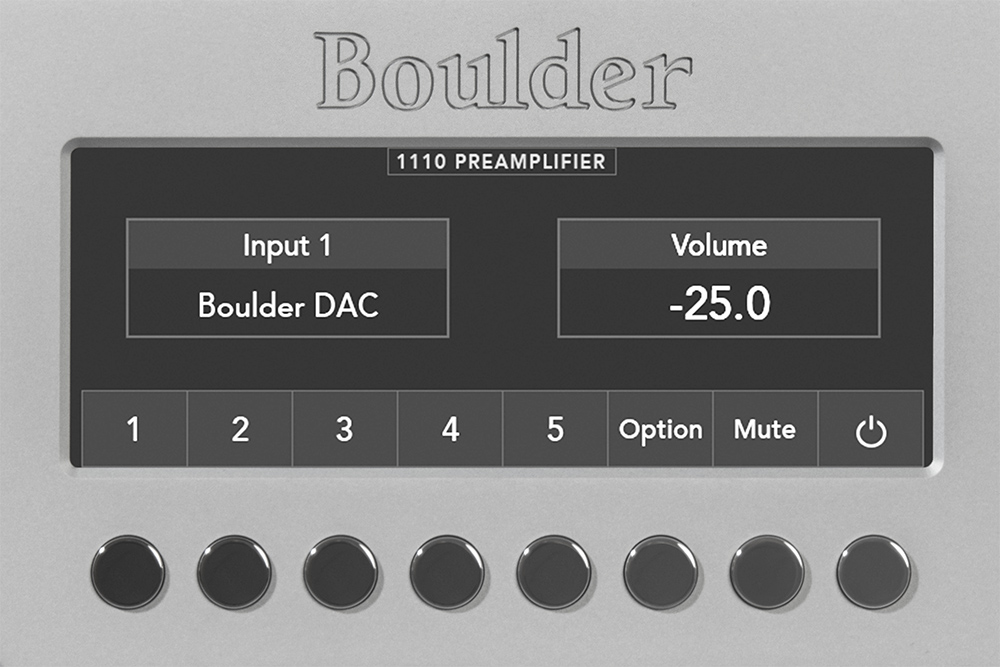 Boulder Amplifiers has announced the perfect mate for the recently released 1160 power amplifier; the all-new 1110 full-function preamplifier joins the stable of 1100 series products from the Colorado-based company.
Boulder Amplifiers is a conservative company when it comes to product releases – a new product is not launched to market unless it's a considerable improvement over its predecessor. In the case of the 1110, Boulder Amplifiers states substantial enhancements have been implemented in the new product in terms of circuit topology refinements, better ground paths, improved thermal management and other tweaks which have summed to significant performance gains.

Boulder Amplifiers produces its own PCB surface mount circuit boards in-house via bespoke machines and ovens with the claimed result being improvements in propagation delay, noise radiation and parasitic capacitance while completely eliminating lead inductance in a number of important areas. Overall reliability is also said to be substantially improved.
"Also new for the 1110 is the use of a 64-bit, multi-core ARM (Advanced RISC Machine) processor for all supervisory functions, including management of turn-on/turn-off, input selection and user interface, error notification, display driver, web page generation, and HTML- or IP-based external control," explains Boulder Amplifiers' Rich Maez, as he continues, "The ARM processor will also enable the use of BoulderNet, an IP-based unit-to-unit detection, system layout, control and communication architecture available to external control systems such as Savant or Crestron and application-based control systems."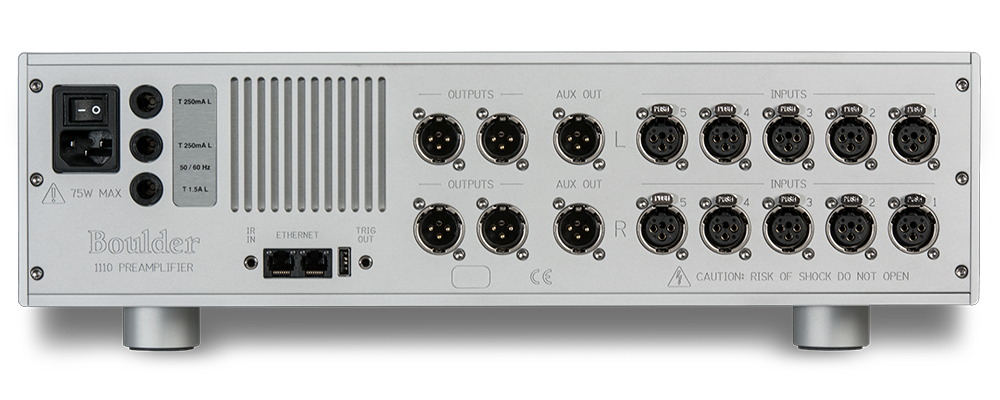 Like all Boulder Amplifiers components, the 1110 is a fully-balanced preamplifier sporting five balanced inputs and two balanced outputs (XLR-based, of course). A further balanced XLR output is termed 'Auxiliary'. As is expected from this engineering-based company, the specifications are exemplary with a quoted vanishingly low Total Harmonic Distortion and Noise (THD+N) at 2 volts output from 20Hz to 5kHz of 0.0008 percent (-102 dB) while at 20kHz that figure is still a very low 0.001 percent (-100 dB). Maximum voltage gain is given as 20 dB while the Auxiliary gain path is -1 dB. Frequency response -3 dB points are at 0.02Hz to 30kHz while frequency response deviation from 20Hz to 5kHz is +0.00 and -0.03 dB. Input impedance is 333 kohm while the output impedance is 100 ohms, both these figures making for exceptional compatibility with sources and power amplifiers.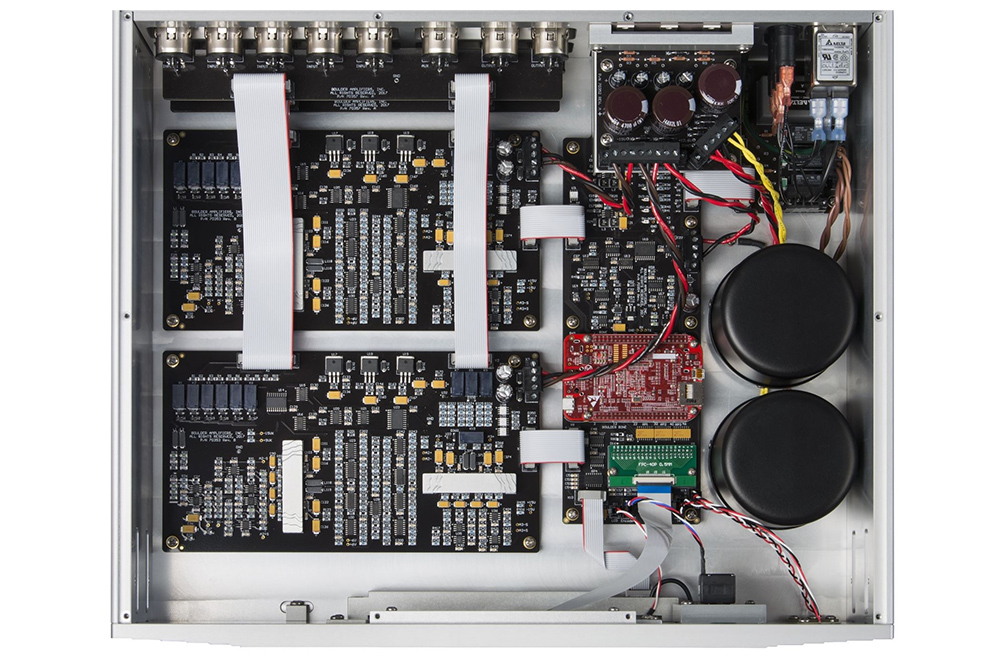 The 1110 preamplifier shares design aspects used in its matching 1160 power amplifier (see news story here) with etched curves into its thick high grade aluminium fascia – a reflection of the landscape around Boulder Colorado and Flagstaff Mountain, as the company states – while sporting a large full colour LCD display which bears comprehensive status and configuration data. The 1110 features a high quality all-aluminium remote control and weighs in at a substantial 16kg.
The new Boulder Amplifiers 1110 preamplifier is available in Australia through specialist dealers and is priced at AU$31,500.
Australian Distributor: Absolute Hi End
+61 488 777 999
www.absolutehiend.com
Price: AU$31,500