In what's shaping up to be the biggest gala event of the 2023 audio calendar so far, RIO Sound & Vision is staging a super event to celebrate the culmination of an unprecedented endeavour, which germinated back in 2015, to open the world's largest home entertainment facility. As CEO Paul Riachi states, the venture is 'PIB' – Pushing Industry Boundaries.
The gala function will take place at the new RIO Sound & Vision store in Melbourne on Thursday 29 March 2023, with the retail space opening to the public from 3 April 2023. VIPs, press/media and audio industry executives from around the world will be attending the event. There will be representatives from Cyrus, M&K Sound, Spendor, and others. The megastore will be the home to some of the world's most highly acclaimed audio brands. Products will be exhibited within an unparalleled number of demonstration rooms – a total of 22 – showcasing expertly handpicked systems.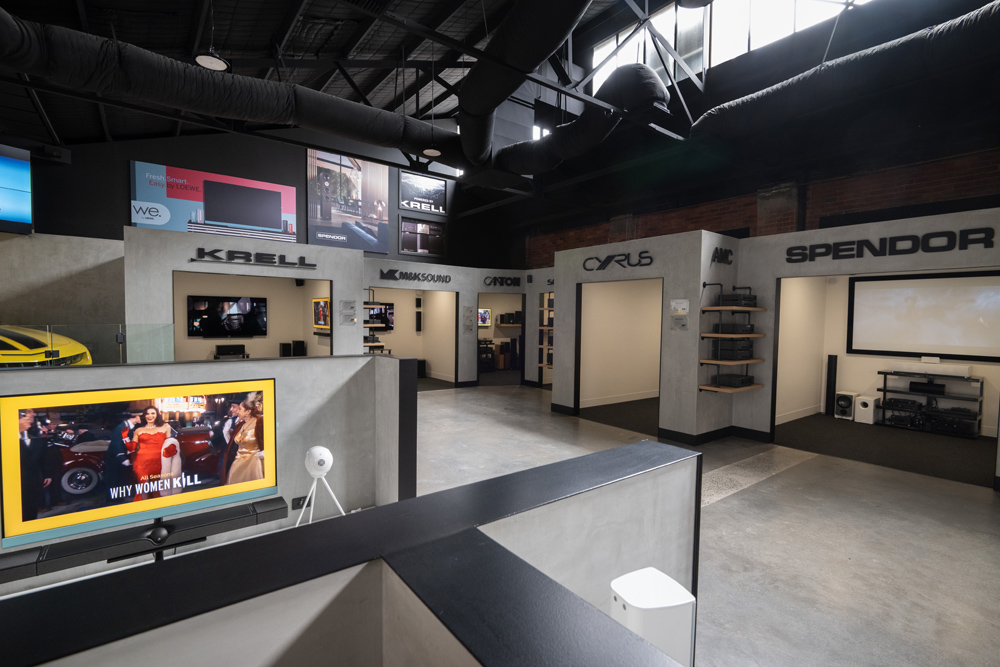 As part of the retail space's cinema-centric entertainment theme, the RIO Sound & Vision experience store will feature classic movie-based memorabilia (including some iconic pieces from Transformers and Gone in 60 Seconds) reflecting the store's strong home cinema product portfolio, crowned by the very best from specialist M&K Sound. The company's THX-certified products will be showcased throughout the store in multiple studios via a diverse selection of system configurations. This will include a 50 seat recreation of the famed 'Stag Theatre' at Skywalker Ranch with a massive multi-channel system.
"We purposely built a Stag Theatre room full of THX Certified M&K Sound speaker systems to provide the highest quality reference experience possible," CEO Paul Riachi told SoundStage! Australia, "It is so important to achieve the best sound using the right speakers and, for us, this absolutely means M&K."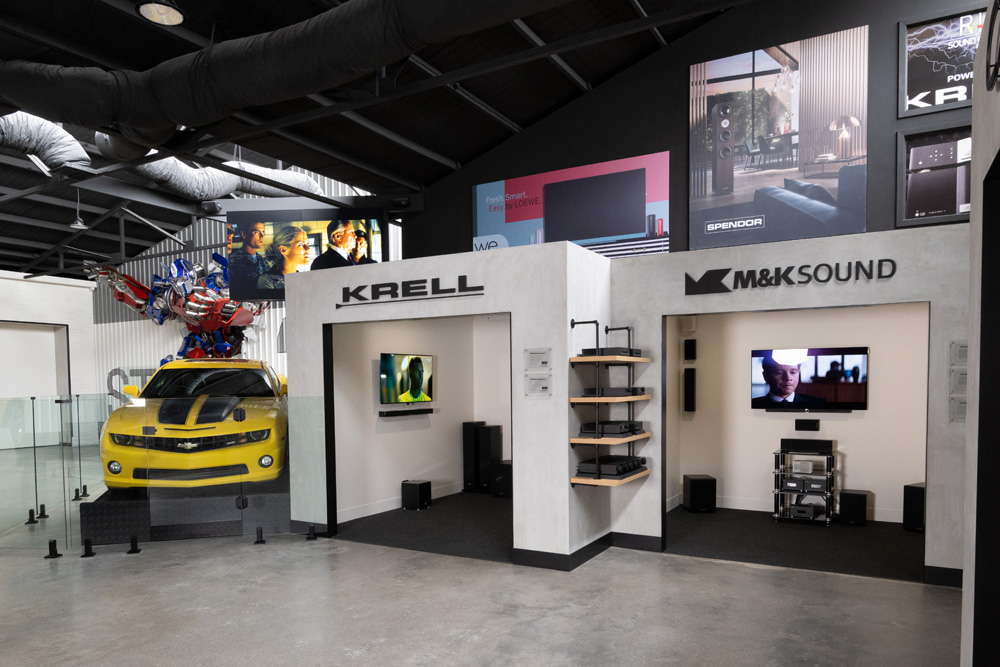 There will also be high-end audio rooms with an outstanding selection of hand-picked quality products from well-established brands. The brands represented at RIO Sound & Vision span a remarkably wide spectrum of price point levels. In an abbreviated list, electronic names include AMC, Cyrus, Devialet, Krell, Mofi, Music Hall, NAD and many more while the loudspeaker space features Germany's Canton, France's Elipson, Eltax and M&K Sound from Denmark and UK's Spendor. AV brands are also well represented by way of Benq, Control 4, JVC, Loewe, Optoma, Panasonic, Pioneer and much more.
The RIO Sound & Vision facility will also house, quite uniquely, two fully licenced bars, a mock-up of 'The Munsters' mansion, a 1968 Service Station set, a five meter tall 'Optimus Prime' (shown below with Paul Riachi) and there'll be two iconic cars on display – the yellow 'Bumblebee' from Transformers and a 1967 Mustang Shelby GT 500 as featured in Gone in 60 Seconds. RIO Sound & Vision will also include the first Loewe 'Gallerie' outside of Europe.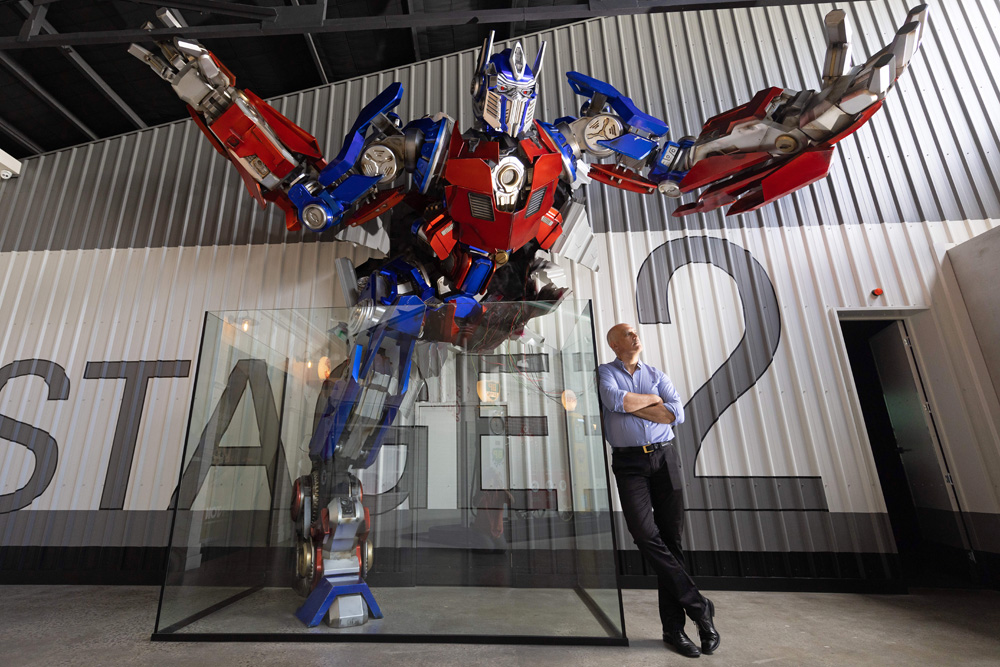 SoundStage! Australia is excited to be attending the gala event on March 29. Stay tuned for a full feature on the RIO Sound & Vision store and the extravaganza night's goings-on in early April 2023.
RIO Sound & Vision
142 Bell Street
Preston VIC 3072
Melbourne
PH: +61 (0) 3 9416 9943
www.rio.com.au