Relatively new Australian brand Dellichord has launched to market a new speaker design with a point of difference while making, drivers aside, an all-out effort to source the bulk of its parts locally.
The new Dellichord FR6 has been designed to provide dynamic expression and low-end extension belying its mid-sized standmount stature. To that end, designer and company founder Andrew Hutchison has engineered an isobaric configuration featuring an internal angled baffle housing an additional bass driver identical to the front baffle's own. Further low-end support is provided via a rear-firing passive driver. In order to maximise the potential of as much of the rear panel as possible and to capitalise on diaphragm surface area, there Hutchison (who has over 40 years of industry experience) has eschewed a standard driver and has incorporated a rarely seen 'racetrack' driver design.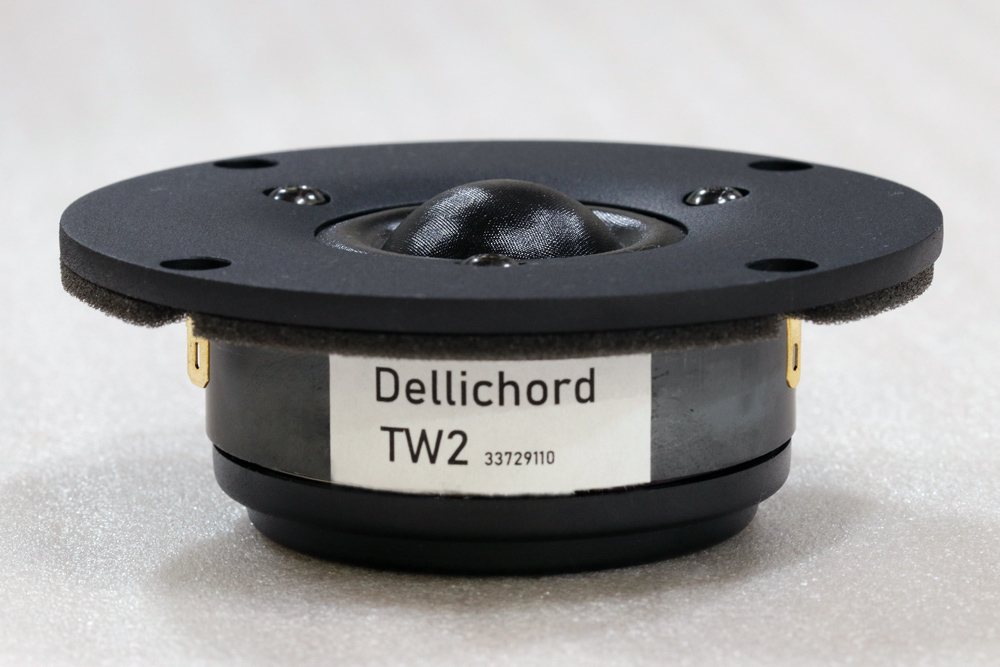 The high frequencies are handled by a 29mm soft dome tweeter with wide surround, which operates to a low 1700 Hz before it hands over to the mid-bass driver. The tweeter has been installed within a "zero-pressure" section of the baffle/enclosure.
The mid-bass driver is a high-power handling, high linear excursion driver with large magnet system and cast aluminium frame. The paper/wood fibre and plastic composite cone has very controlled break-up characteristics, especially towards its upper frequency range where it meets the tweeter.
The crossover features high quality components hand-soldered to a pair-matched circuit board-based design. The crossover is populated with "premium quality" components including air-cored and P-cored inductors, metal film resistors and polypropylene capacitors.
Continuing on from the 'Made in Australia' theme, the FR6 features Queensland walnut real wood veneered MDF construction and Australian ETI high quality binding posts. Dellichord meets stringent Australian content regulations in order to sport the renowned green 'Australian Made' kangaroo-themed sticker. To that end, the FR6 contains locally-sourced and manufactured components, from glues and internal cable to grille parts, acoustic foam internals and much more.
Hutchison told SoundStage! Australia, "The key goal was to achieve a large 'full-range' sound, accuracy and detail but from the smallest possible cabinet size. There was also a strong desire for the 'balance' to be uncoloured and natural. A smooth midrange which would allow insight into a recording and not cause the listener to be overcome with "hi-fi-ish" excessive upper mid and treble." Hutchison went on to say, "Ultimately, the goal is that the music is exciting and fun to listen to and connects on an emotional level."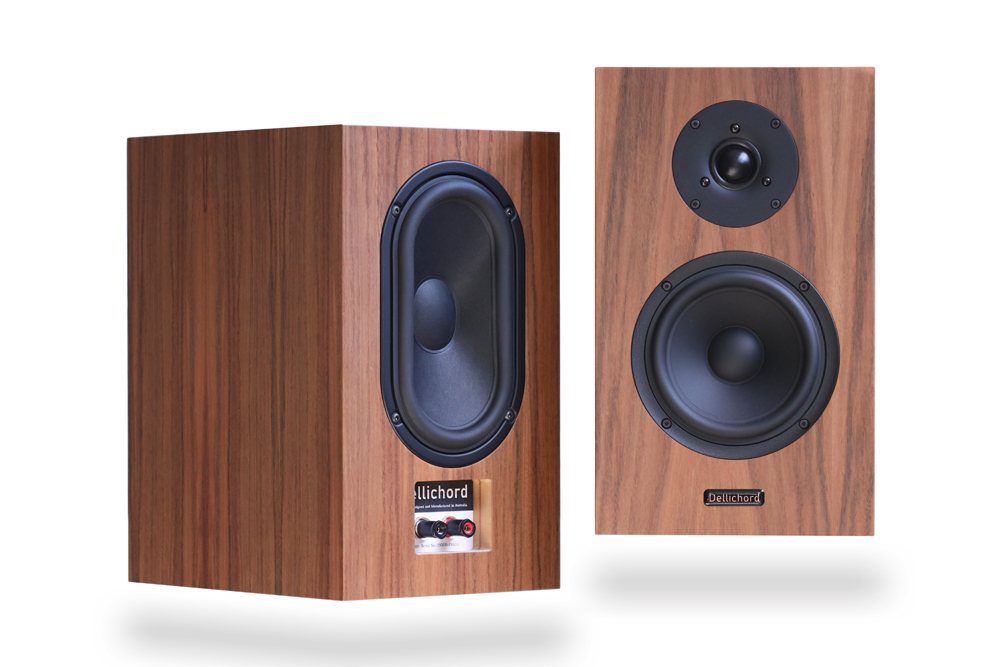 The Dellichord FR6 is available via a progressively-growing dealer network around the country. For details on where to audition Dellichord loudspeakers, contact the company via the details below. Stay tuned for the full formal review to come.
Dellichord FR6 Loudspeakers
Price: AU$4999
Dellichord
Murarrie, QLD 4172
Australia
+61 (0) 418 772 434
www.dellichord.com.au