In an evolutionary update to the previous G1 generation, AURALiC has announced the ALTAIR G1.1 and ARIES G1.1, both sporting aesthetic and performance enhancements.
One of the performance improvements has come about through AURALiC's engineers analysis of the deleterious effects of vibrational distortions. To combat these mechanical distortions, a high-mass anti-vibration plate, as used in the G2.1 flagship models (such as the Sirius and Vega models), is now trickled down to both the ARIES G1.1 and ALTAIR G1.1 digital audio streamers.
A further sonic improvement was incorporated into the ALTAIR G1.1 via the thorough re-engineering of its headphone amplifier resulting in enhancements in the personal audio experience. In order to improve sound quality and measured jitter, AURALiC has also revised the in-built Femto clock/oscillator and its relationship with the on-board digital-to-analogue converter.
The ARIES G1.1 now introduces the option for in-built storage. Where the preceding generation offered a USB thumb drive storage option for playback, the new ARIES G1.1 allows customers to configure the unit with internal hard drive storage for a more complete and convenient streaming experience.
Of course, AURALiC products' functionality is recognised as one of the best in the industry. AURALiC has been refining its Lightning software through a number of generations since 2014. The company's bespoke Lightning Server and Lightning DS software platforms adopt optimum memory cache playback, CD ripping and playback and wireless streaming at supported resolutions of up to 384 kHz PCM and DSD512.
Lightning DS iOS also allows the convenient use of high-resolution streaming services natively. So in-app access is provided for Tidal (Tidal Connect also supported), Qobuz, Amazon Music, Spotify (also Spotify Connect), HighResAudio and many more. Wireless streaming is provided via Apple Airplay, Bluetooth. Both units are Roon Ready.
AURALiC told SoundStage! Australia, "With these updates, our G1.1 Series products will continue to lead their categories in technology and functionality, providing the best streaming experience in their market sector."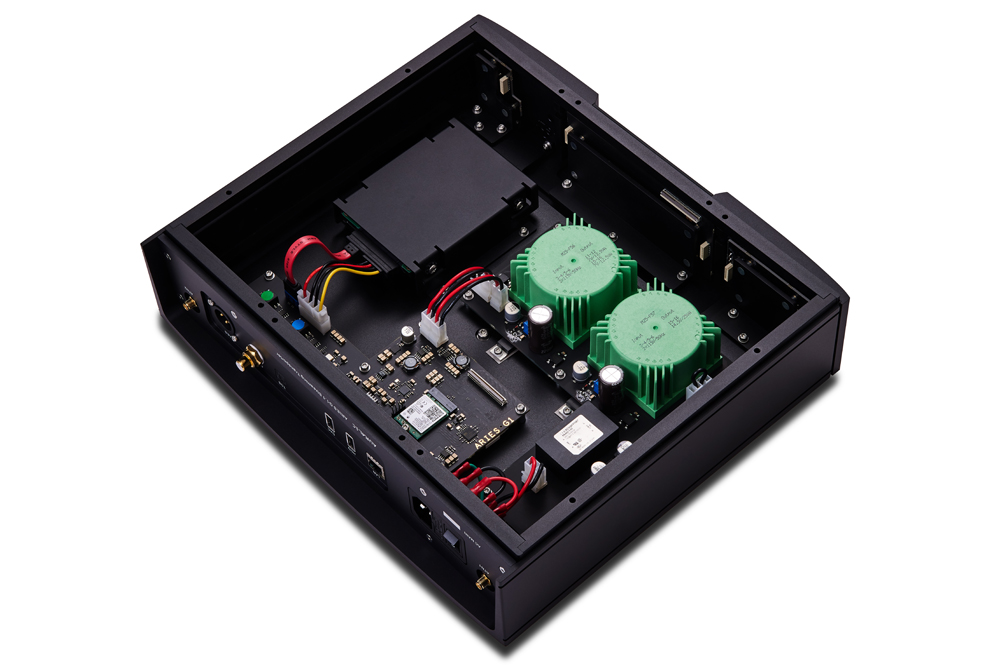 The new ALTAIR G1.1 and ARIES G1.1 digital audio streamers are slated for Australian arrival mid-August 2022. AURALiC products are distributed in Australia and New Zealand via Hi-Fi Collective and can be auditioned from mid-August via select specialist audio dealers around the country.
AURALiC ALTAIR G1.1 & ARIES G1.1 Digital Audio Steamers
Price: AU$4,995, NZ$5,595
Australian Distributor: Hi-Fi Collective
+61 3 9013 4334
www.hificollective.com.au