In a strong statement that pronounces the humble radio is still a powerful medium for news, current affairs and of course music, McIntosh Laboratory has unveiled the MR-89, its new flagship AM/FM Tuner.
The MR-89 features McIntosh Laboratory proprietary RF technology which has been engineered to wring the most out of AM/FM signals. A signal quality monitor in conjunction with 60dB output meters can serve to optimise the antenna's location – McIntosh includes its RAA2 AM antenna as part of the package. The level of output reading on the meters can be used as a secondary gauge for signal strength, with the Left/Right meters also providing an indication of channel separation.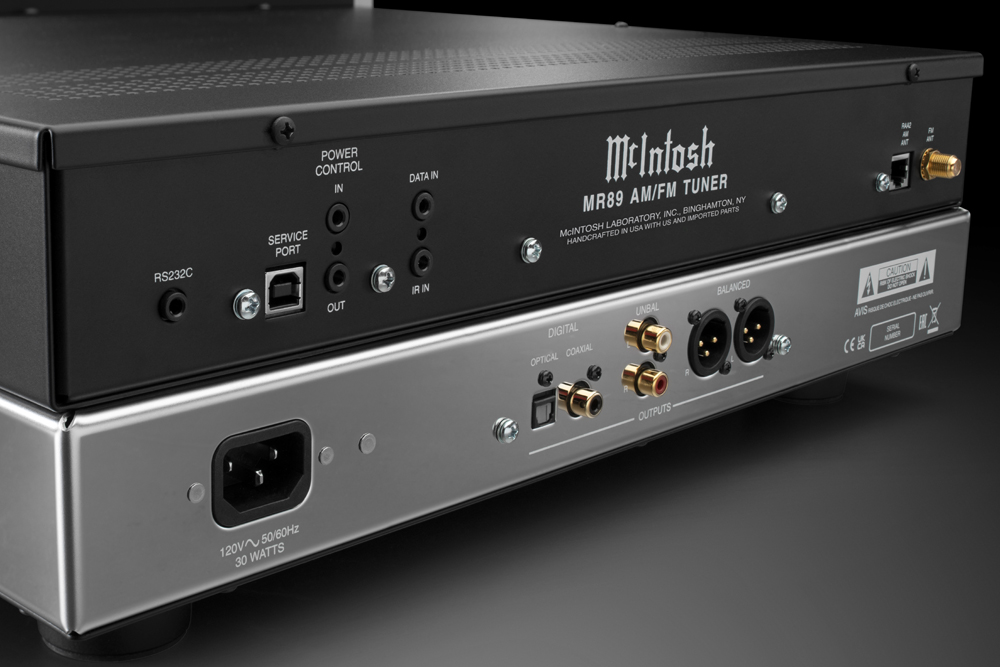 The 'Stereo Blending' feature has been improved while the MR-89 now offers a 'High Blend' option. That dreaded high volume increase caused by low-signal stations can now be attenuated via the MR-89's 'Soft mute' feature, also providing an automatic level of safety against potential tweeter damage.
For FM radio listening, the MR89 provides FM Radio Broadcast Data System (RBDS) support allowing the display of station and music information. The in-built memory buffer provides the option of storing up to 20 favourite stations.
Connectivity is provided by either unbalanced RCA or balanced XLR outputs and S/PDIF coaxial and Toslink optical digital outputs. There's a USB service port, an F-type screw terminal for the FM antenna and an unusual RJ45-style port for the AM antenna. Mini-jack 12V in/out triggers, 'Data In' and 'IR In' 3.5mm sockets and an IEC AC socket round out the ports selection.
Of course the upmarket MR-89 sports the aesthetic language of current McIntosh Laboratory products via the black glass fascia, the famous blue meters, polished stainless steel chassis, aluminium accents and retro-style rotary controllers.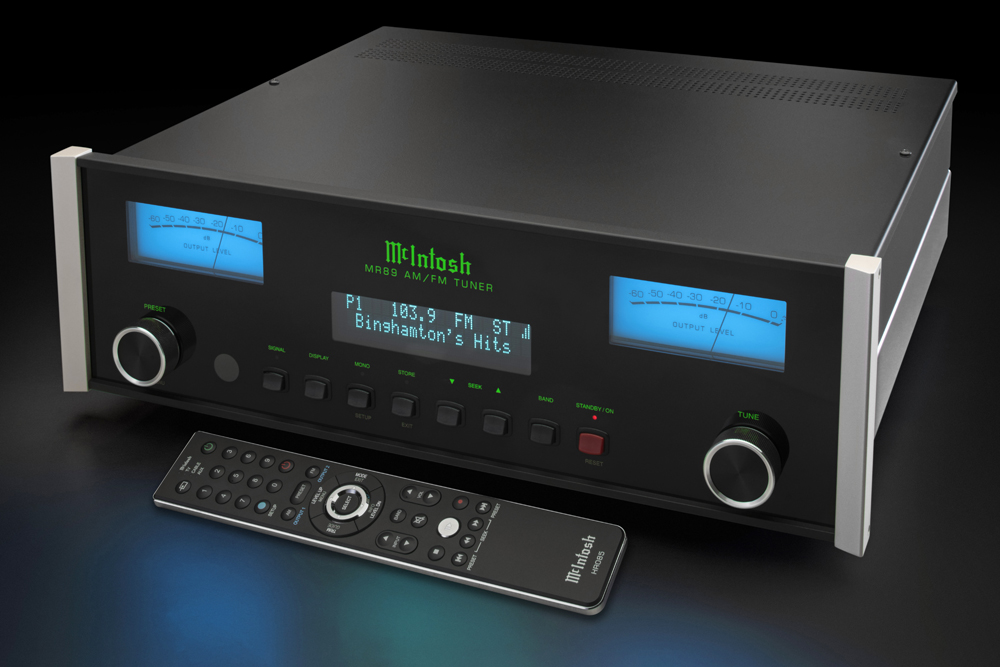 A McIntosh Laboratory statement read. "McIntosh is proud to announce the MR89 AM/FM Tuner. The high-end audio company worked diligently on a multitude of advancements to maximize radio listening, including adjustments to sensitivity, signal to noise ratio, harmonic distortion, channel selectivity, and stereo separation."
The new McIntosh Laboratory MR-89 AM/FM Tuner is expected to arrive in Australia by early Q3 2022 and will be available via importer Synergy Audio's network of specialist dealers around the country.
McIntosh Laboratory MR-89 AM/FM Tuner
Price: AU$11,495
Australian Distributor: Synergy Audio
+61 3 9459 7474
www.synergyaudio.com