Bauer Audio, the company responsible for the unassuming yet highly-acclaimed dps 3 turntable and the elegant LS 3g loudspeakers, has expanded its product offering with the 'shelf' audio rack system.
With the extensive experience garnered in the making of a non-resonant platform for analogue playback in the dps 3 turntable, Bauer Audio Founder Willibald Bauer has applied a number of techniques to develop a vibrational distortion-free audio component support. The new Bauer Audio shelf system features a purpose-machined MDF component platform which is laminated on both sides and is also decoupled from the stainless steel column support system via plastic isolators. The isolators are positioned below the supporting platform away from view in order to provide a clean and minimalist look.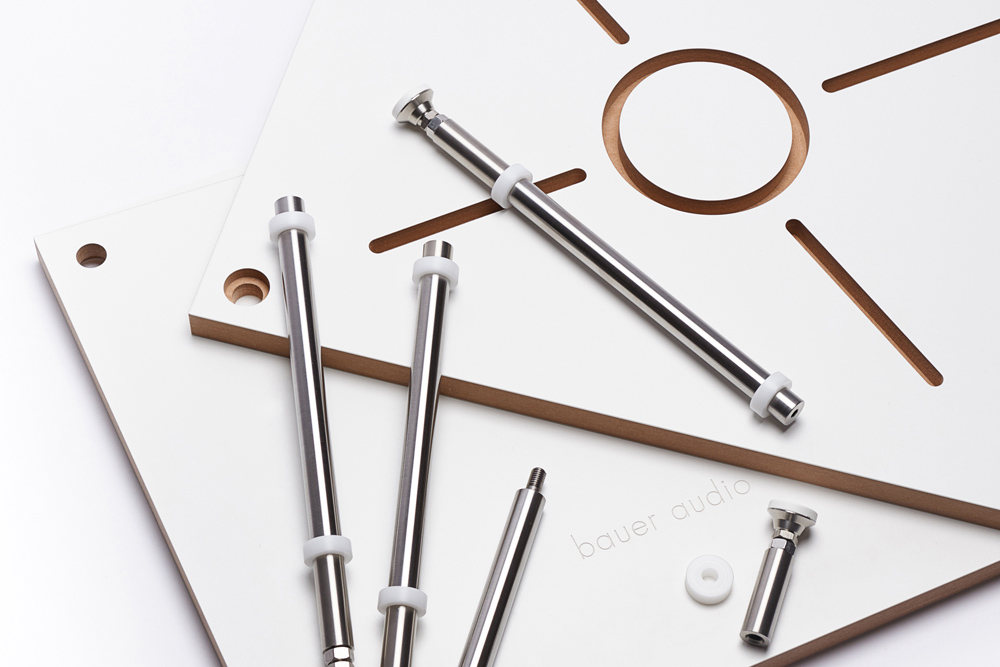 A series of "geometric cut-outs" have been machined into the support platform underside, with Bauer Audio claiming the careful arrangement has been arrived at after examination of vibrational properties of the MDF grade used. The idea is to dissipate vibrational distortions away from the electronics while preventing their return back into the supported component.
The shelf design allows expansion to up to four levels with each level being capable of supporting components weighing up to 45kg. The floor dimensions for the rack system is 580mm wide by 480mm deep by 26mm high with 204mm of space between each level. The Bauer Audio rack is attractively finished and is a minimalist design.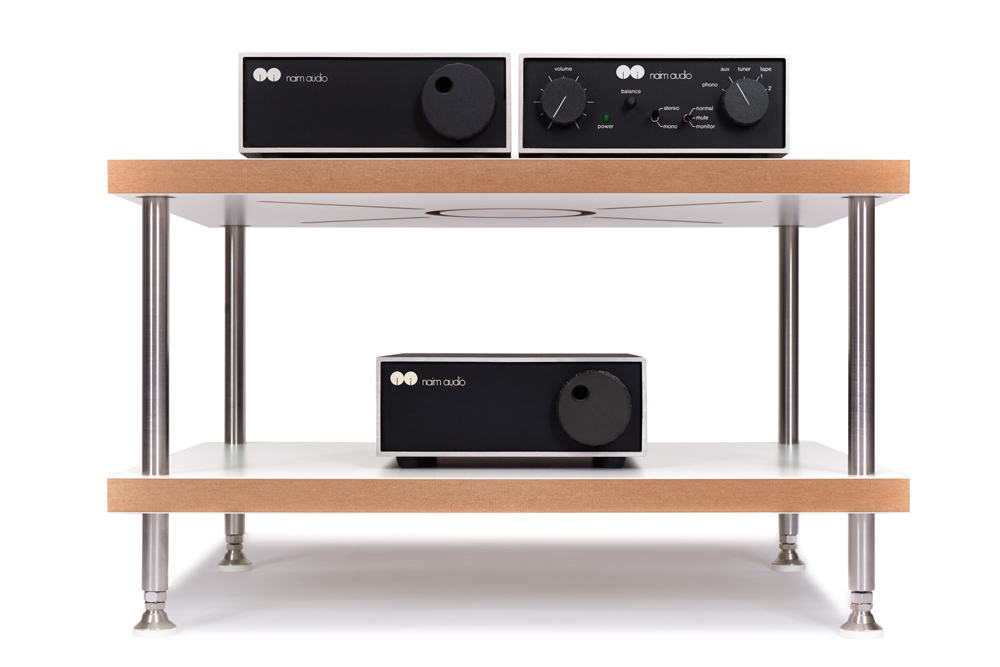 The Bauer Audio shelf audio rack will be landing on our shores in mid-May 2022 and is available via Australian distributor Audio Magic's country-wide specialist dealer network.
Bauer Audio shelf Audio Rack
Price: AU$1550 (2 levels)
Australian Distributor: Audio Magic
+61 3 9489 51 22
www.audiomagic.com.au