The new Lōkē high-end subwoofer system is introduced and aims at providing full bass support to either Wilson Audio's smaller loudspeaker designs or for low-end augmentation to the company's full-range systems.
Developed by Wilson Audio Special Application Engineering division of Wilson Audio and first imagined as the low-end support for the superb TuneTot (with obvious suitability for SabrinaX, Yvette and Sasha DAW), the new Lōkē subwoofer is a powered design featuring an on-board 500 watts amplifier (4 ohms). Its control section is a redevelopment of Wilson Audio's highly-regarded ActivXO crossover system as used in some of the company's best low-end extension applications.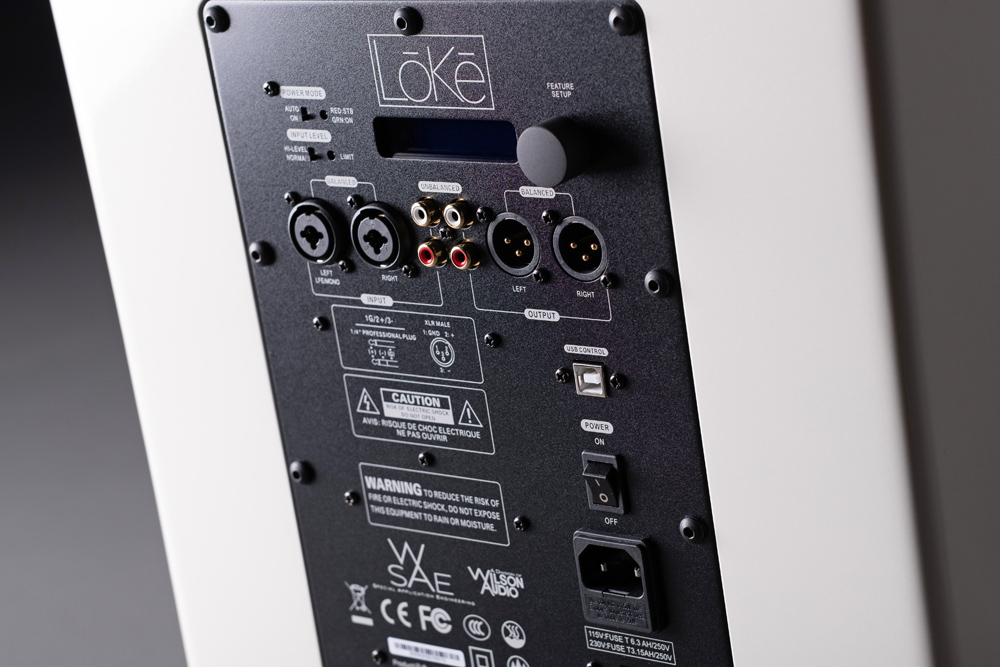 Lōkē's on-board control and connectivity is comprehensive. Inputs are via sockets accepting XLR in both stereo and LFE options and dual RCA (low and high level). Outputs allowing subwoofer daisy-chaining include dual RCAs and dual XLRs. A switchable power mode provides signal-sensing auto operation (20 minutes to standby with no signal) and full-time on/off. A USB-B 2.0 port allows control via PC.
A small LCD screen with an associated rotary knob provide information and navigation to a number of menu and set-up options. Available for set-up via the display are a number of crucial functions such as high-pass filters, delays, phase, etc.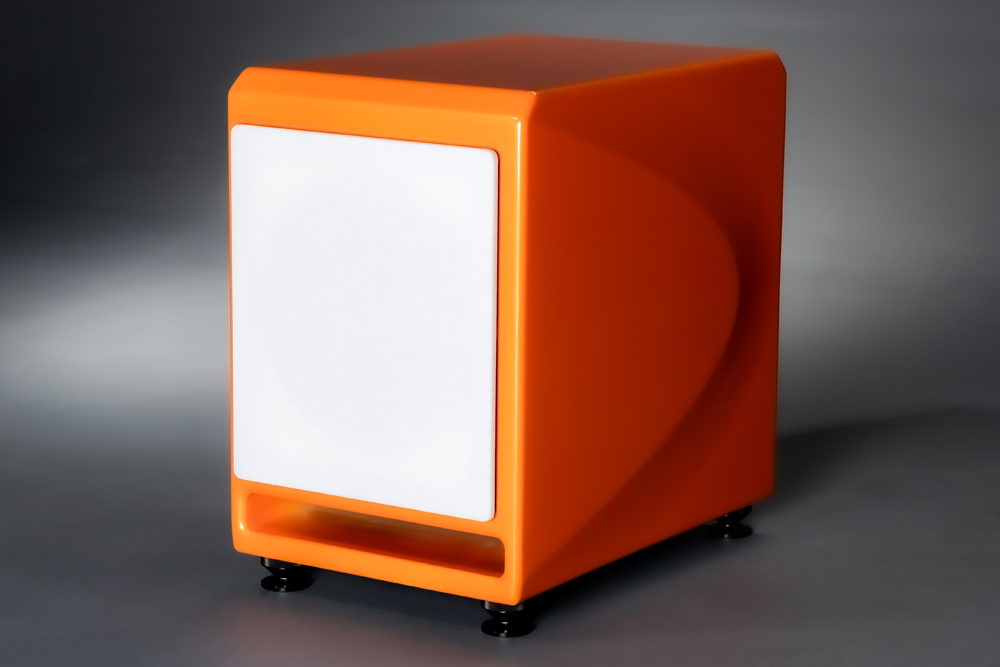 Wilson Audio quotes a frequency response specification base on the on-board amplification of 20 Hz to 250 Hz at +/- 1dB. Signal-to-Noise Ratio (SNR) is quoted at 98.4dB while the Total Harmonic Distortion + Noise (THD+N) at 100 Hz at rated power (20-20 KHz Filter) is said to be under 1%. The amplification features extensive protection against short circuit, power supply issues and thermal protection. Lōkē features a bespoke high power, extended excursion 250mm driver with support via a reflex port system.
The new subwoofer adopts the company's X-Material for the enclosure construction with further stiffening provided by an internal bracing system consisting of HDF and additional X-Material. The ultra-stiff material avoids the pitfalls of standard enclosures by providing an extremely inert cabinet allowing for the accurate launch of low-end frequencies at appropriate amplitude and depth. Surface coupling is provided via Wilson Audio's tried-and-tested 'Diode' and spike system.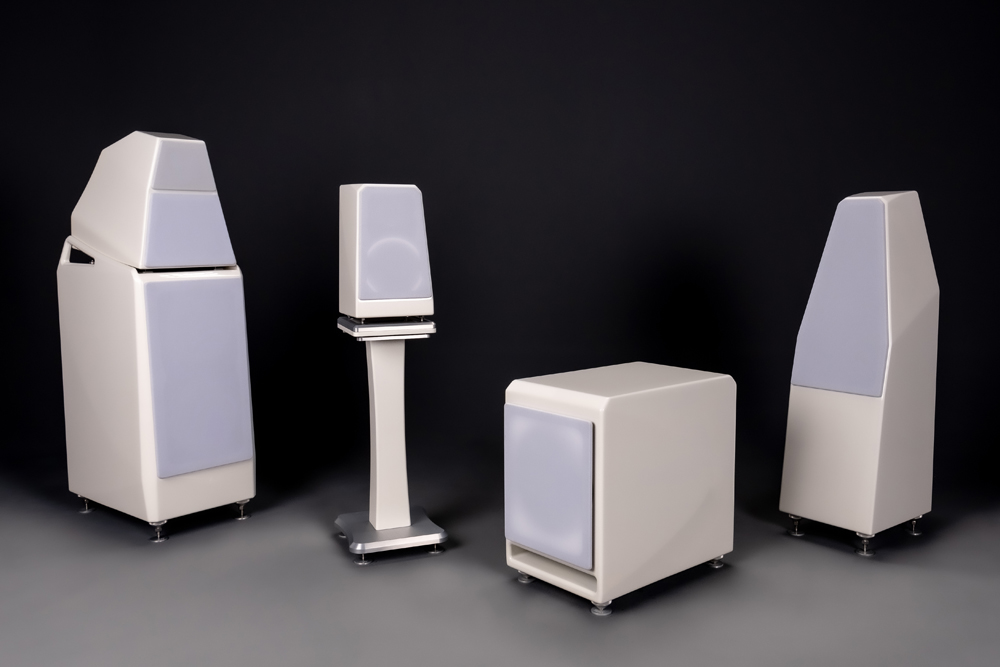 Wilson Audio told SoundStage! Australia, "Lōkē is Wilson Audio's smallest subwoofer system to date. This beautiful subwoofer is completely handcrafted by the same artisans and professionals who sculpt all Wilson Audio loudspeakers, made in the United States of America." The company went on to state, "From the beginning, the Wilson Audio Special Application Engineering team wanted to create a subwoofer system that follows the North Star development parameters set forth by David Wilson. We are excited to demonstrate how much of David's original intent is captured by Lōkē."
The Wilson Audio Lōkē active subwoofer is due for Australian arrival in the coming weeks. Availability is via importer Advance Audio Australia's established specialist dealer network around the country.
Wilson Audio Lōkē Subwoofer
Price: AU$13,995
Australian Distributor: Advance Audio Australia
+61 2 9561 0799
www.advanceaudio.com.au