ADOT (Audiophile Digital Optical Technology), a sister company related to well-known digital specialist Melco, has announced the new MC01 Media Converter optical network interface.
The new MC01 'Media Converter' is a plug 'n' play platform for a number of possible optical device configurations aimed at producing better streaming sound performance in contrast to Ethernet-delivered data from home routers. The MC01 is said to isolate the data signal (which the company says are still susceptible to noise) from the potential distortions inherent in copper Ethernet cables, no matter how well-shielded.
In ADOT's view, the standard RJ45 Ethernet-carried signal is liable to distortion from switch-mode power supplies, other connected devices, etc. The MC01 optical device aims to eliminate the potential noise and distortion by connecting to your switch and converting data for optical transmission.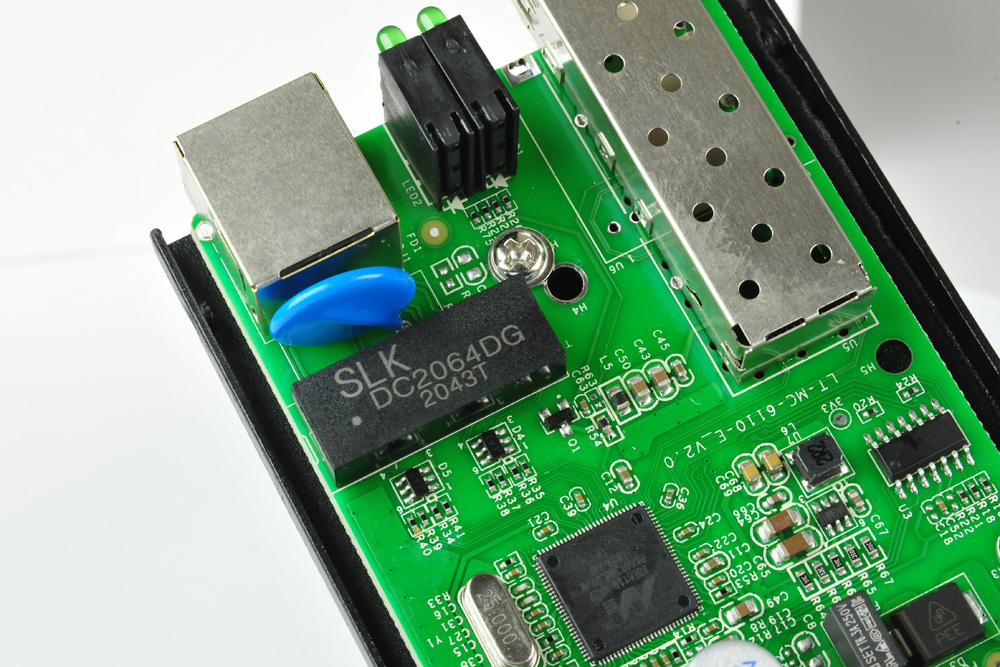 Melco states, "Behind the 1s and 0s, the electrical signals are still analogue and are susceptible to influence from noise and interference. Noise damages the integrity of pulse edges: the uncertain transition point of a noisy pulse edge results in timing errors and jitter."
The 'kits' are available as the MC01 Kit which converts Ethernet to optical for direct connection to Melco's S100 or any switch with optical SFP connectivity. Streaming components without optical SFP inputs can be adapted with two MC01s where the first device connects to the router via RJ45 Ethernet, then the output SFP connects to a second MC01 which outputs via RJ45 to the streaming device. This conversion shortens the Ethernet connectivity and is said to provide performance benefits by eliminating copper noise. For long runs between the router and streaming component, ADOT offers a variety of standard lengths of optical cable (up to 50m) with custom runs also available to order (up to 200m).
The MC01 includes a standard wall-wart power supply, a 1.5m Duplex fibre cable and a matched pair of Duplex SFP fibre adapters. The MC02 Kit adds a linear power supply for further noise reduction and finally, the MC03 Kit includes a "customised Plixir low noise Linear power supply with 3 stage noise reduction". An Accessory Kit features a second MC01 (at a reduced package cost) which includes an adaptor cable to connect to the first MC01's power supply.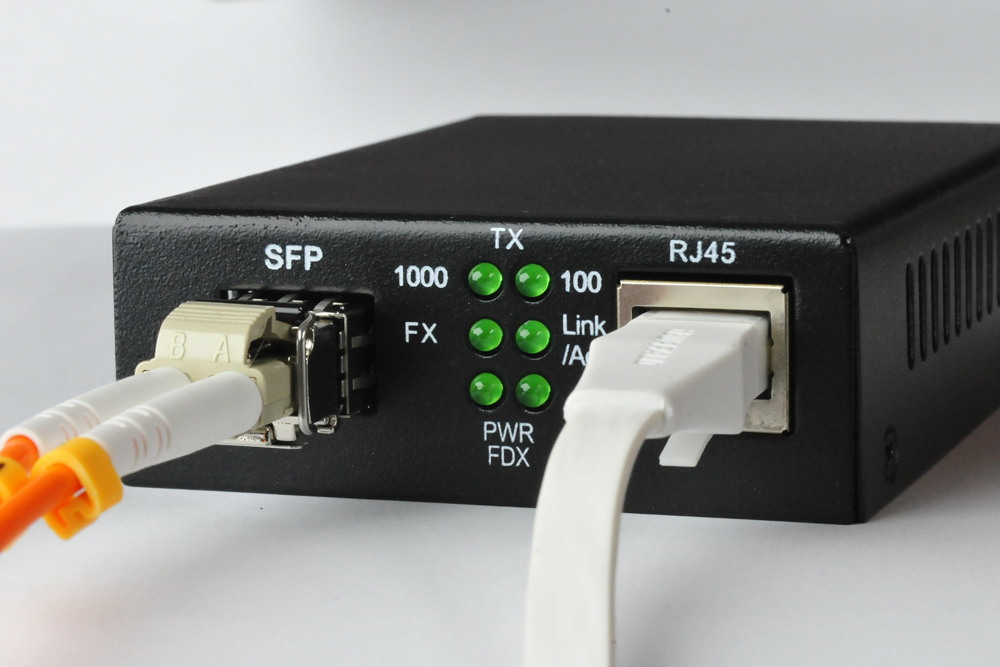 The ADOT MC01 Media Converter optical interface devices are brought into Australia via distributor HiFi Collective.
ADOT MC01 Media Converter
Price: MC01 Kit AU$750, MC02 Kit AU$850, MC03 Kit AU$1,595, Accessory Kit AU$425
Australian Distributor: HiFi Collective
+61 3 9013 4334
www.hificollective.com.au