Making products for many decades allows a company to proudly refer to its history via a release which encapsulates its core values. To this end, Dynaudio announces its new Heritage Special limited edition loudspeakers.
The new standmount harks back to Dynaudio's classic designs from the 80s and 90s where the simple Scandinavian design belied the understated quality and craftsmanship. Dynaudio's new Heritage Special standmount loudspeakers reflects those company values right down to its core. What will make it even more special is that Dynaudio is only producing a total of 2500 units. Collectors be prepared, on their back panel the Special Heritage speakers will feature a brushed aluminium plate etched with an individual production number.
For starters, the Special Heritage is a deceivingly simple 2-way with a classic Dynaudio driver configuration. However, what we have here is the same 25mm Esotar 3 tweeter as used in the company's flagship Confidence series but this time with an improved Esotar T330D machined faceplate. The tweeter features Dynaudio's proven technologies such as the 'Hexis' inner dome backed by a large rear chamber, both serving to control back wave resonance, a powerful neodymium motor system and a precision-designed dome architecture.
The Esotar 3 tweeter is backed by Dynaudio's 18W75 XL Heritage Special MSP mid-woofer, a "supercharged" version of the driver used in Dynaudio's Evidence Platinum series (a speaker system priced way beyond AU$100K). Dynaudio has improved many aspects of this excellent driver. For starters, the company's engineers have improved the voice-coil design which now employs an internal aluminium magnet within a glass fibre former. The large motor system combines neodymium and ferrite magnets for improved flux with a claimed reduction in second-harmonics and improved clarity while the new asymmetrical Nomex spider, as used in Confidence and Contour lines, is said to provide better extended excursion control.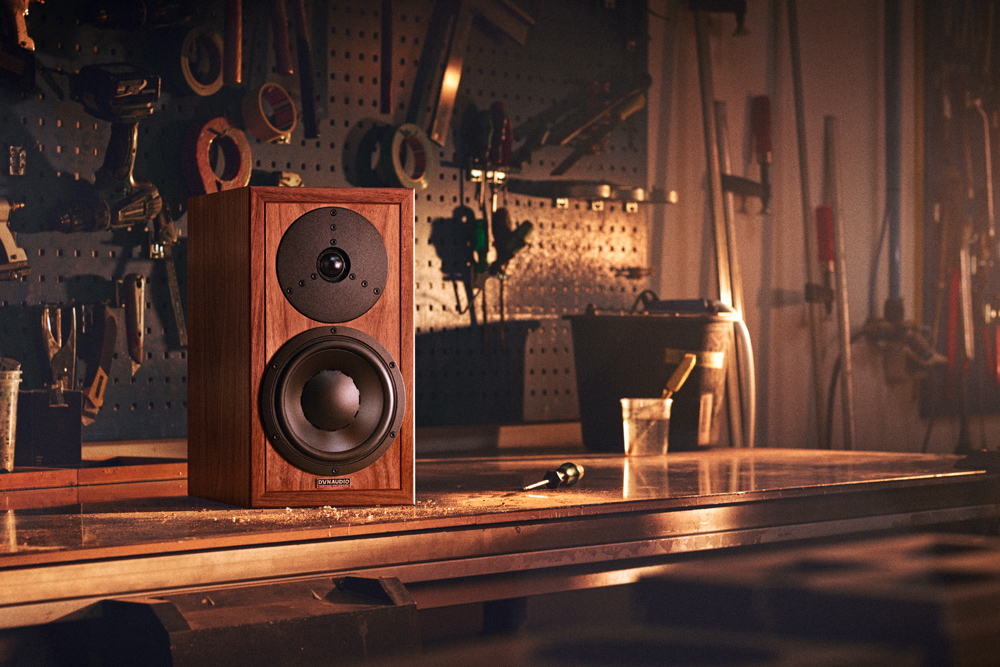 Dynaudio has built a bespoke first-order crossover network featuring Mundorf's EVO oil capacitors in conjunction with other carefully-selected high quality components. The company claims a very coherent sound derived from carefully-engineered time alignment and impedance correction techniques. Internal cabling from crossover to drivers is via the excellent van den Hul CS12 12 gauge cabling. Speaker binding posts are WBT "ultra-high-level" 710 Cu mC NextGen.
You'd be forgiven for mistaking the new Special Heritage for Dynaudio's classic Contour 1.3 from the mid-1990s – they are almost identical. That is a good thing. It's a very attractive design with the same baffle-overlapping mid-bass driver aesthetic and similar superb Danish timber veneer quality, now in beautiful carefully-matched American Walnut (each speaker will mirror its partner perfectly, or as much as nature allows). Cabinet construction is extremely solid, with 19mm cabinet walls supported via heavy bitumen lining and a complex bracing system. The thoroughness of the craftsmanship stretches to a build process which spans three days per loudspeaker.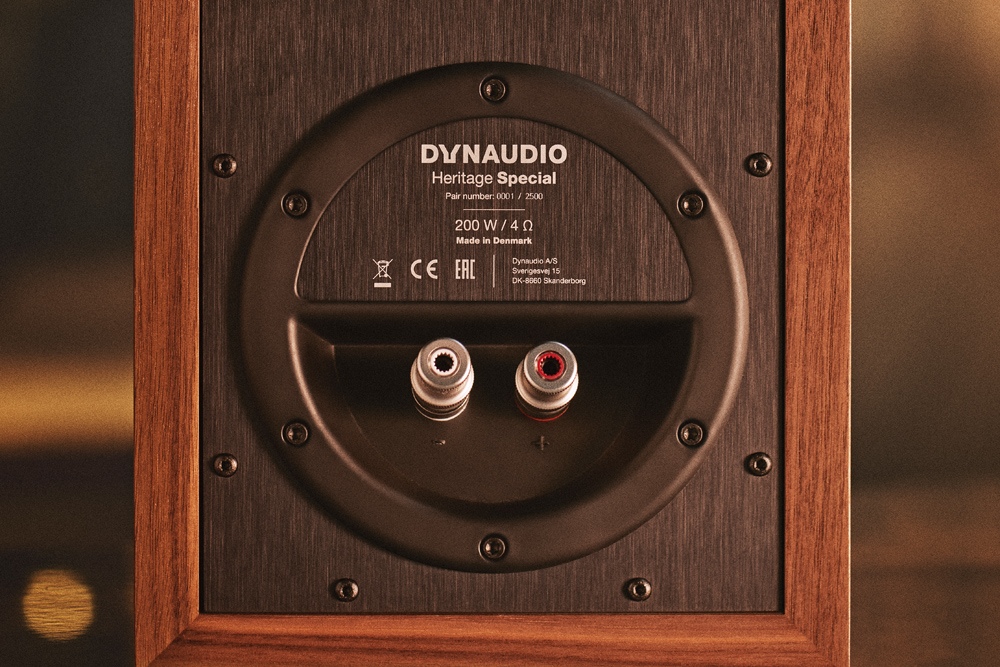 "It's been a labour of love for our R&D, production and marketing teams," Otto Jørgensen, Dynaudio's Director of Product Management told SoundStage! Australia, "Our initial listening session with the first playing pair of Heritage Specials was meant to last 20 minutes. It ended more than two hours later. I think that says everything you need to know about these speakers. We absolutely love them."
The Dynaudio Special Heritage loudspeakers will be a limited run celebratory model, with 2500 being made available worldwide. As of publication, Australia is slated to receive 50 pairs of Special Heritage via local distributor BusiSoft AV.
Dynaudio Special Heritage Loudspeakers
Price: AU$11,000
Australian Distributor: BusiSoft AV
+61 3 9810 2900
www.busisoft.com.au