While the LS28 Special Edition was announced several weeks ago, Audio Research is rolling the new anniversary preamplifier off the production line making it now available in Australia.
The LS28SE preamplifier is the latest component to commemorate Audio Research's 50th Anniversary. The line stage preamplifier elevates the non-SE version to an altogether new plane of quality, according to the company. For starters, the circuit features a whole stream of upgraded components claimed to have improved "… clarity, resolution, transient snap, sense of space, and a relaxed purity are instantly noticeable and will inspire extended listening sessions."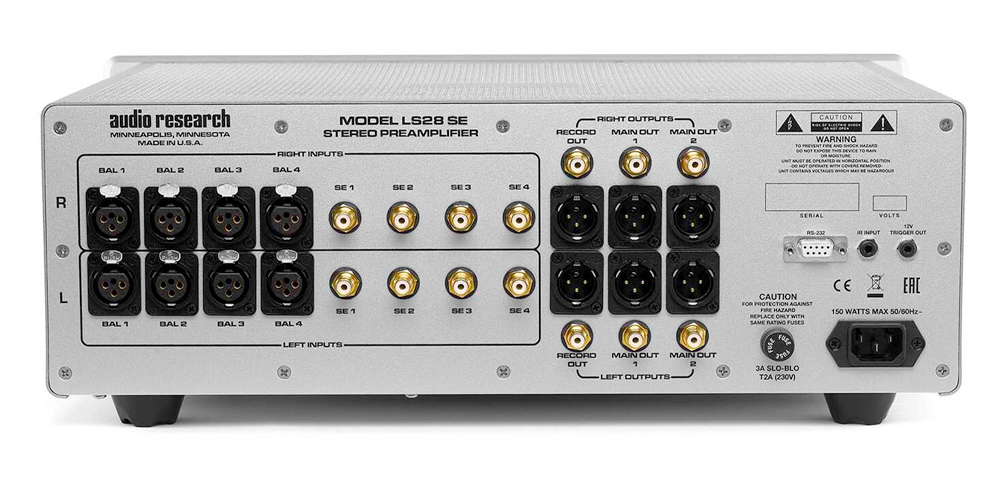 While the components and internal wiring are similar to those used on the highly-acclaimed Reference 6SE preamplifier and Reference PH3SE phono stage (especially the Reference 6SE's proprietary gold coupling capacitors), Audio Research claims major circuit refinements were directly inspired by the Reference 160 amplifiers. What's most attractive for existing LS28 owners is the offering of an upgrade program available from July which will bring the non-SE model up to Special Edition level.
Of course the same feature set remains, in addition to generous connectivity options by way of four balanced XLR and four unbalanced RCA inputs while outputs feature a Record Out and two 'Main' outputs, all also carrying both types of socket options (XLR/RCA). The new preamplifier retains its four 6H30 valve configuration which has proven to provide high levels of sound quality in a number of Audio Research's products, past and present.
Aesthetically, the LS28 SE enjoys Audio Research's talented in-house industrial designer Livio Cucuzza's styling chic. Like the current crop of Audio Research's products, the LS28SE manages to balance the company's traditional design with a modern update. The comprehensive menu system allows adjustments to phase, home theatre bypass activation, input naming and a whole lot more. It's a rather gorgeous audio component too and it's available in natural or black brushed aluminium.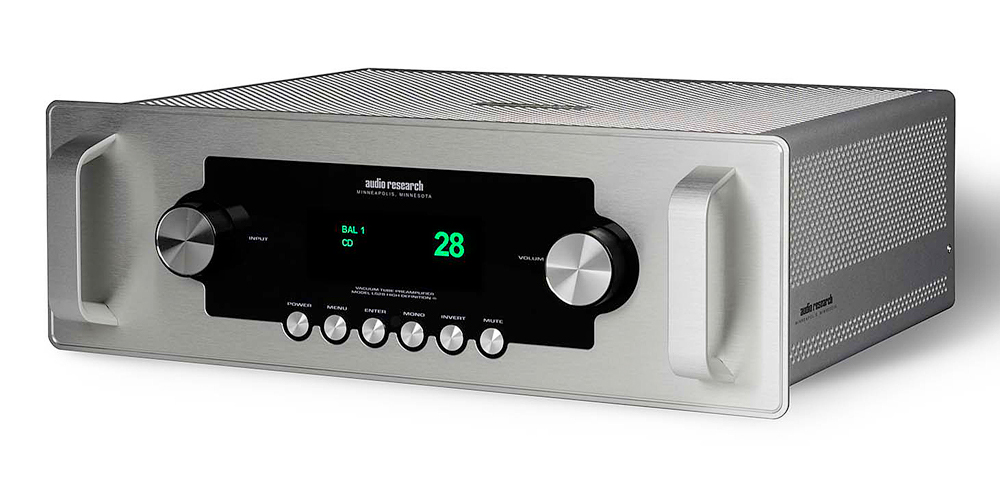 The new Audio Research LS28SE line stage preamplifier is available in Australia to order from July 2020. Also available in July is the upgrade program for existing LS28 preamplifier owners.
Audio Research LS28SE Preamplifier
Price: AU$17,995
Australian Distributor: Synergy Audio
+61 3 9459 7474
www.synergyaudio.com