The highly-acclaimed loudspeaker designs from British specialist Living Voice are now offered in Australia via Audio Heaven distributor of luxury Hi-Fi.
First to land in the country, and available for exclusive auditioning at Melbourne's Sound Gallery, are the bookends of Living Voice's Auditorium series with the entry point R25A (A for Anniversary) and the line-topping OBX-RW3 loudspeakers with their outboard crossover enclosures (OBX) available in matching veneers. The entire Auditorium series (which in addition, includes three extra models in the Avatar 3, IBX-R3 and IBX-RW3) shares the same MTM configuration, with the wide dispersion offset tweeter being the common theme throughout many of the company's floorstanding offerings for a number of generations. However, as you escalate up the range, the component quality and tolerances are further and further refined culminating with cabinetry improvements and a multitude of proprietary parts used in the evolved crossovers.
For the 26mm tweeters, Living Voice partnered with Scanspeak to develop a bespoke Revelator driver that eliminates the stock units' "broad energy dip between 10kHz and 15 kHz." The twin 170mm doped paper cone mid-bass drivers have also been developed in conjunction with Scanspeak for exclusive use by Living Voice. The twin drivers offer a similar surface area to a single 250mm driver but, as Living Voice states, with half the excursion resulting in a reduction of 50 percent in intermodulation distortion.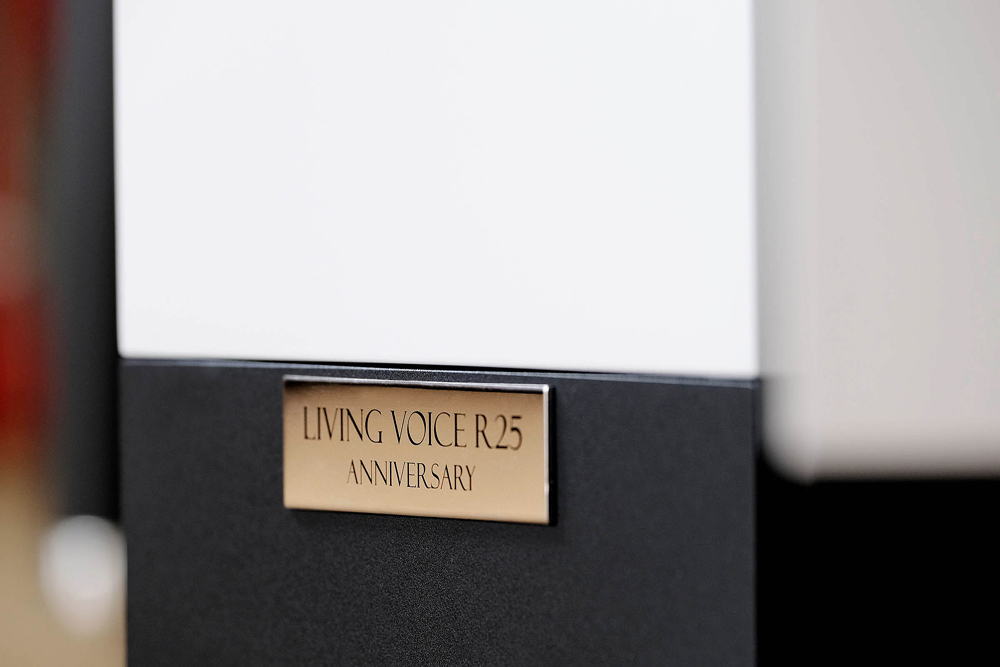 The Auditorium line all share high sensitivity figures, in the case of both the R25A and OBX-RW3 being 94dB which is matched with a benign nominal 6 ohms impedance. The two specifications make for an easy amplifier load, with Living Voice suggesting even low powered Single Ended Triode (SET) amplifiers may be used with potential for superb performance. Both models dip down to 35 Hz while the top-end extends to 22.5 kHz for the R25A and 30 kHz for the OBX-RW3 (no parameters provided).
The R25A features a hardwood composite enclosure construction while the mechanically-isolated crossover has been populated with proprietary metallised polypropylene capacitors, wire-wound resistors and air-core inductors. The OBX-RW3 takes the concept to its full potential with 750-density composite hardwood and triple bracing while the outboard 'star-earthed' crossovers have been cryogenically treated (even the binding posts have been treated) and feature a higher grade of components in addition to a 'crystal-oriented internal wiring harness'. The outboard crossover enclosures' veneer finish is book-matched to the OBX-RW3s' own. Living Voice offers a wide option of superb veneers in addition to matt finishes.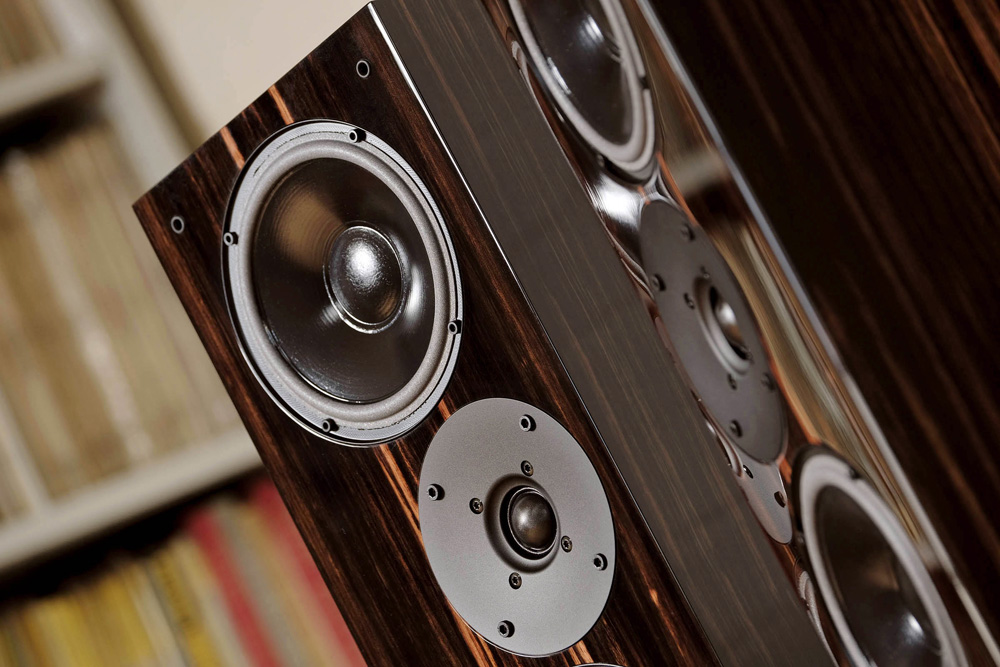 The Living Voice R25A and OBX-RW3 loudspeakers are available for audition at Sound Gallery's studios in McKinnon, Melbourne with further dealers considered for possible appointment elsewhere in the country.
Living Voice Loudspeakers
Price: R25 Anniversary AU$10,700 (veneer) & AU$11,390 (matt), OBX-RW3 AU$33,500 (gloss ebony)
Australian Distributor: Audio Heaven
+61 (0) 412 650 723